France is a country highly renowned throughout the world for its gastronomy. Each region abounds in ancestral and delicious recipes that are transmitted and revisited ad infinitum. From starter to dessert, France promises you a journey to the land of flavours. Tarts, brioches, pastries or individual biscuits, the regions of France each offer an essential recipe to savour at the end of the meal or during the snack break. If you are careful with your figure, go on your way, from Brittany to the Basque country, we don't skimp on butter and sugar, for a maximum of delicacy.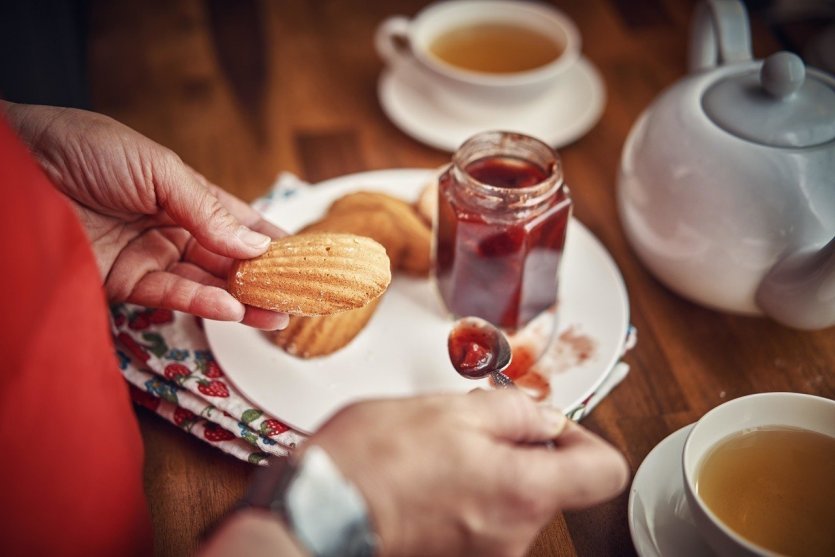 The cannelés of Bordeaux
The "cannelé" is a small cake that surprises by its texture, an extremely soft heart, covered with a caramelized shell. Although its origins are actually quite mysterious, the birth of the fluted dates back to 1519. The nuns of the Annonciades convent in Bordeaux used the remains of egg yolks to make biscuits that they offered to the poorest. Today it is an unavoidable regional speciality which deserves a very specific temperature, time and baking. If you stop to distinguish the flavours, you will notice the pleasant presence of vanilla and an ounce of rum. It can also be written "canelé" and is named after the shape of its mould.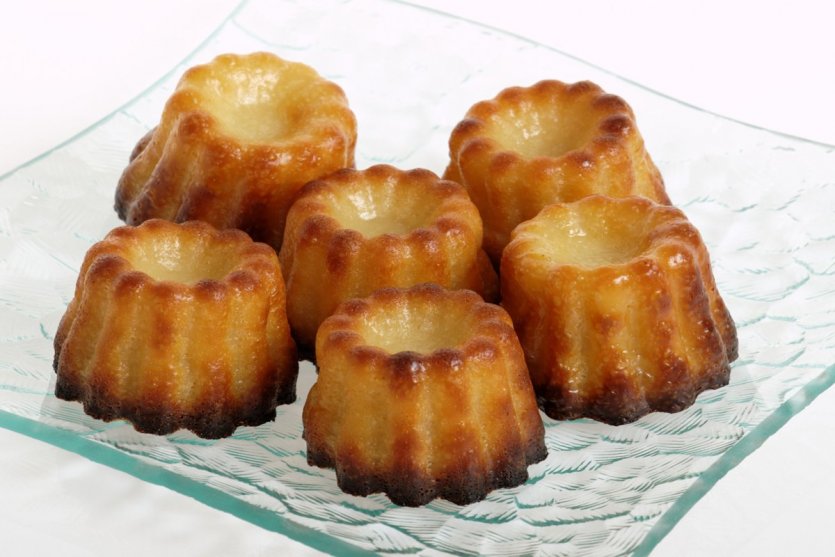 Pink praline tart from Lyon
The pink praline tart is the emblematic dessert to be savoured in most of Lyon's corks. The pink praline is also available in brioche. Pralines are made from dried fruit (traditionally almonds...), sugar and water. After baking, the fruit is completely covered with caramel to which the red colouring has been added. To make the tart, simply place the pralines with fresh cream on a shortcrust pastry cooked white, before putting it in the oven for about twenty minutes. In addition to being a tasty dessert, the tart is also very pleasing to the eye because of its jovial colour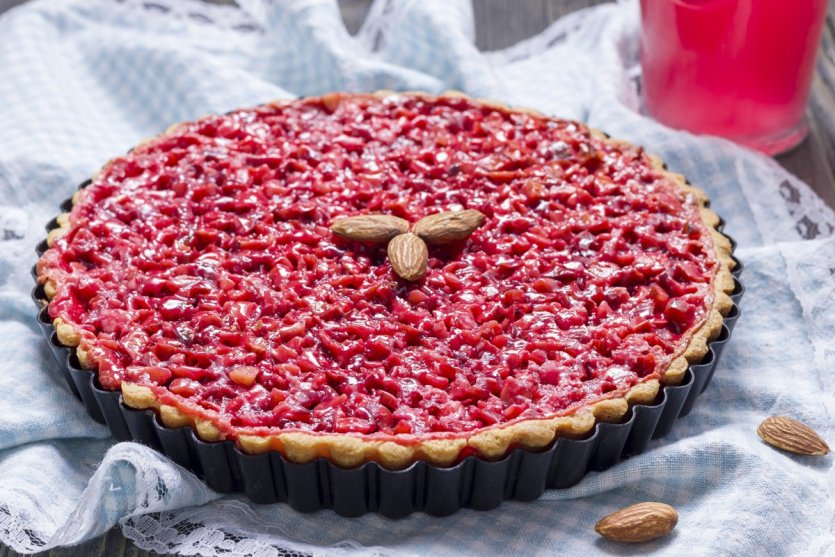 The madeleines of Commercy
Madeleines are so popular in homes today that they can be found just about everywhere. Madeleines are small individual cakes baked in special moulds that give them this atypical shape. They are recognizable by their striations on the bottom and their bump on the top. In 1755, a maid prepares this pastry for the king, common in Commercy, her home town. The king of Lorraine, Stanislas, enchanted by this dessert, gave it the young woman's name: Madeleine. Recipe kept secret for a long time, it must be guaranteed pure butter to respect its original recipe. This cake which makes the happiness of the children with the snack can also accompany certain desserts like a good lemon cream.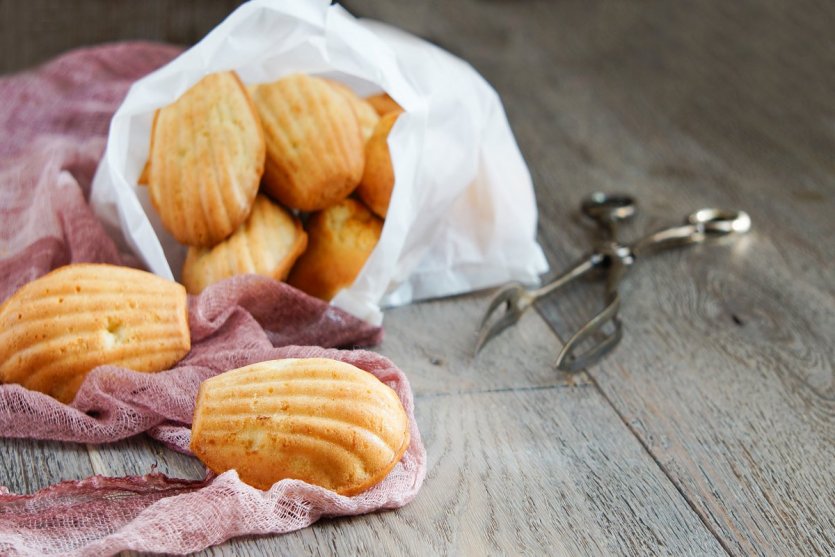 The Limousin flognard
The flagnarde or flaugnarde is a dessert originating in Limousin, which is consumed mainly in Corrèze. Its composition is practically similar to clafoutis, with the difference that it is made of cherries. The flagnarde is traditionally made with apples, which makes it possible to prepare it all year round, or plums. This dessert is also eaten in Auvergne and its name comes from the Occitan fleugne which means "soft". This cake is appreciated for its lightness which ends the meal in beauty! And don't forget to sprinkle it with a little icing sugar before serving it, if only for the pleasure of the eyes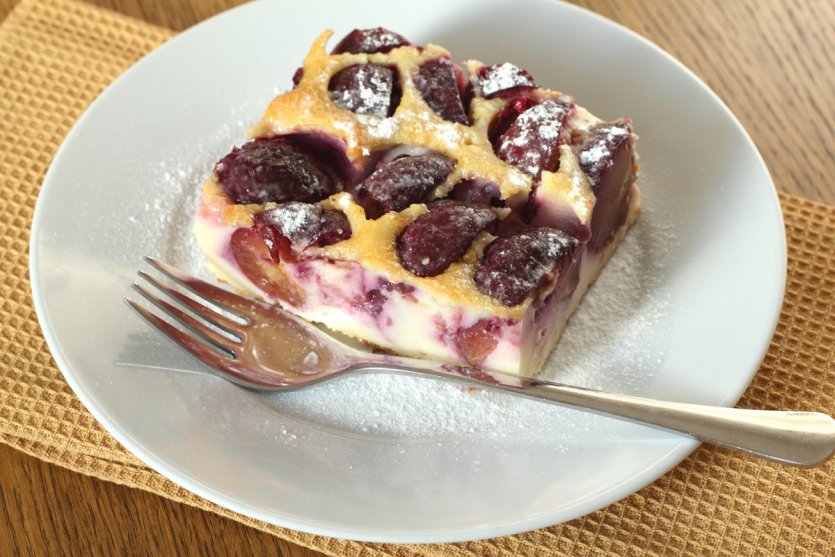 Lorraine's financiers
Financiers are small individual biscuits made from almond powder. Originally, they were made by the sisters of the Order of the Visitation in Nancy and were oval in shape. They were called "visitandines". This pastry was often prepared when unused egg whites were left over. A pastry cook named Lasne decided in 1890 to give it a new shape, rectangular. With its golden colour, it looks like an ingot, hence its current name of financier. Some have a rather flat shape while others look like real small cakes. To vary the pleasures, you can add coconut or blueberries.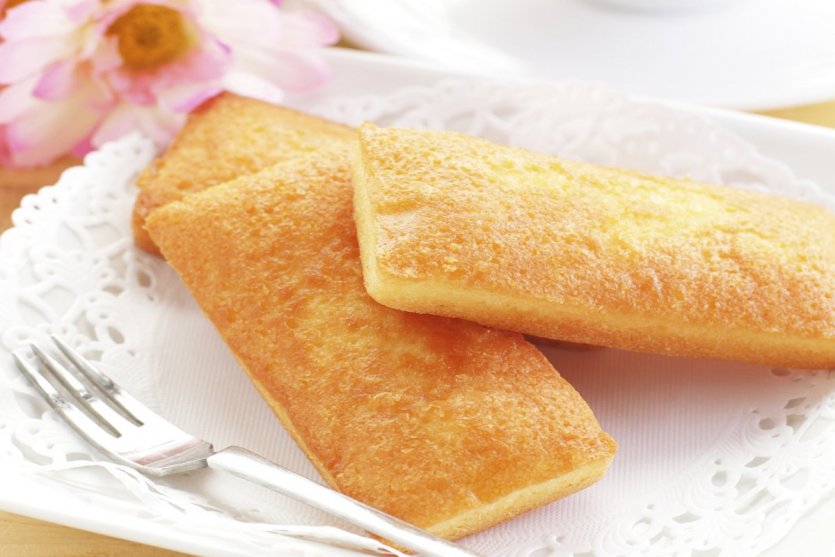 The Basque Cake
The Basque Cake, or etxeko biskotxa in its original language, is a true emblem of the Basque Country. This round, golden pastry can be filled with cherry jam or custard. Two sisters, Elisabeth and Anne Dibar, from Cambo-les-Bains, are said to be the originators of this cake. They would have passed on their skill and dexterity to the following generations to perpetuate the tradition of this essential dessert during family meals. A competition for the best Basque cake is organised every year in the town of its creation and in Sare, a museum is dedicated to it.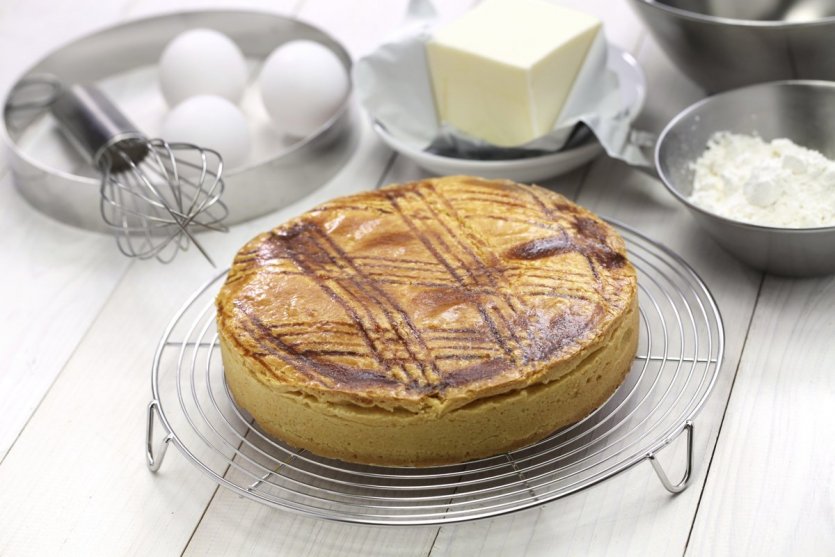 The teurgoule of Normandy
Teurgoule is a Normandy dessert made of rice, whole milk and sugar. It is cooked for several hours in an oven over low heat, which makes it different from rice pudding which is prepared in a pan. The invention of this dessert is attributed to François Orceau de Fontette in the 18th century, when rice from the New World was still little known in France. The term "ghoul" means "head" in Norman, so the teurgoule is literally a recipe that "twists the head" of the gourmands! To sublimate it, don't forget to add a touch of cinnamon to the recipe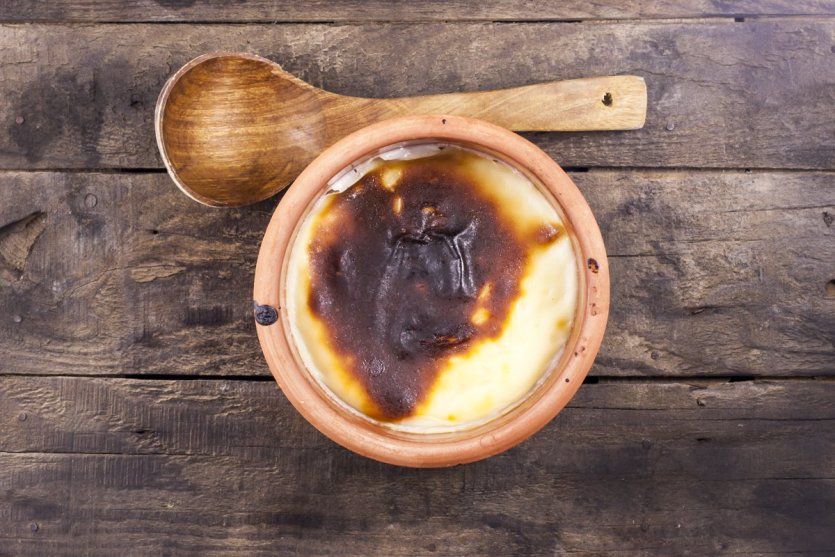 The kouglof of Alsace
The kugelhopf, also called Kugelhopf, which means "turban" in Alsatian, is a crown-shaped brioche made in a special mould. It can be plain or contain raisins, rum, kirsch... It is said to have been made in Bethlehem in the turban of a magician king, hence its fluted shape, or it was brought by Marie-Antoinette to the court of Versailles. Today, it is an essential pastry in Alsace, which can be eaten for breakfast as well as for a snack. To understand its importance in Alsace, you have to know that it has long been the cake of great occasions such as Christmas, weddings, births and village festivals.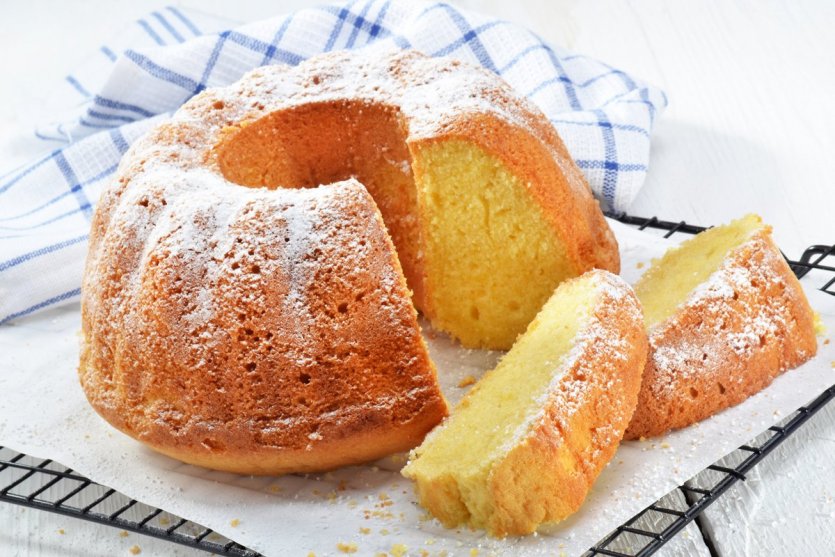 The kouign amann of Brittany
Kouign amann is made from a bread dough, to which butter and sugar are added before folding it like a puff pastry. For many, this pastry would have been born in Douarnenez after an error of dosage, a failed bread dough. The cook Yves-René Scordia would then have added butter and sugar to create the inimitable kouign amann. Its little taste of generously buttered caramel, seduces across the Atlantic from New York to San Francisco, becoming one of the most famous French desserts throughout the world. In 2018, Food & Wine magazine even ranks the cake in the 40 best recipes of all time!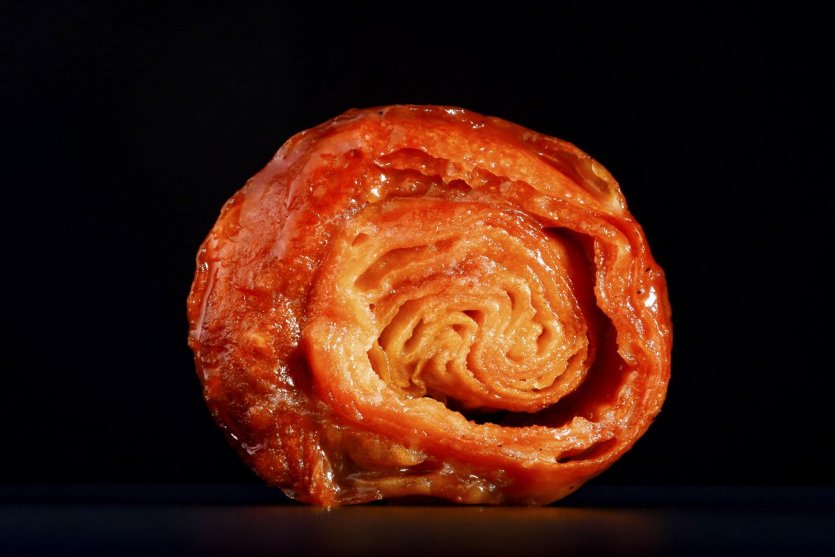 The braids of Nice
Direction the sun of the South of France to finish this top 10. The city of Nice, apart from its exceptional location on the Mediterranean, also has its own gastronomy. Nice's cuisine is very varied, from starters to desserts, and the ganses of the Nice Carnival are a must. The ganses are diamond-shaped doughnuts (originally shaped like tie knots), whose rather simple recipe is tinged with Mediterranean flavours thanks to lemon and orange blossom... Depending on the region, the braid is called marvel, auricle, bugne, according to its size, shape and specificities. It is a greedy pastry, very much consumed on Mardi Gras day