The Bouches-du-Rhône is a remarkable blend of historical remains, natural treasures and traditions of Provence. A great diversity of landscapes is offered with the presence of the Calanques massif and its turquoise waters, the Alpilles chain and its famous village of Baux-de-Provence, the sea and its sandy beaches, the Sainte-Victoire mountain with its pretty colours, the Camargue, a land so wild and preserved, but also beautiful cities marked by an important architectural wealth such as Marseille, Arles or Aix-en-Provence. But if a place is inevitable, in the Bouches-du-Rhône, it is indeed the calanques of Cassiswith the Corniche des Crêtes just next door. All the beauty of the region is contained in this small piece of land between the sea, the unique rock of Cassis and the cliffs that rush into the blue water. Many museums and monuments will welcome you: the one musée d'Histoireof the city of Marseille, the Granet museum in the Mazarin district of Aix-en-Provence, the castle of the Counts of Provence in Châteaurenard... In short, this destination is inexhaustible in things to do and see.
What to visit Bouches-Du-Rhône?
Prepare for your trip Bouches-Du-Rhône
Transportation
Book a ferry

Car Rental

Taxi
Accommodations
Find a hotel

Holiday rental
Services / On site
Book a table

Activities & visits
Bouches-Du-Rhône travel inspiration
Pictures Bouches-Du-Rhône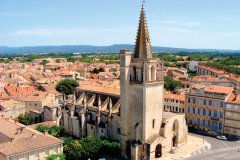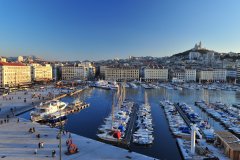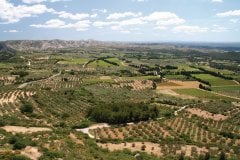 Discover Bouches-Du-Rhône
Practical information
When to travel?
When to go to the Bouches-du-Rhône? All year round, you can enjoy the sunshine and ideal temperatures. In July and A...
Read more about it
Weather forecast
The Bouches-du-Rhône enjoys very good sunshine. The department is subject to a Mediterranean climate characterized b...
Read more about it
Discover the bike tours Bouches-Du-Rhône