Mayenne is a department that attracts our attention for its extraordinary historical heritage. The Musée de l'Auditoire in Sainte-Suzanne, a fortified town, will take your breath away. Go to Cossé-le-Vivien without further delay to discover the Robert-Tatin Museum. The Château de Lassay, the Carmel de Laval and the sanctuary of Pontmain are places of pilgrimage for lovers of the Middle Ages and the Renaissance. Finally, the most visited attraction of this destination is a zoo cleverly named the Refuge de l'Arche. Its specificity is that it has specialized in the reception of injured animals of all kinds. Brigitte Bardot is one of its patrons, as is Michel Drucker. Mayenne shares with Basse Normandie the title of "land of French trotters", the breeding farms and training stables dotting the territory. The Mayenne is an essential crossroads in the world of horses. In this very small department, there are eleven racecourses, three of which are first class (Laval, Craon and Meslay-du-Maine), and 1,170 farms, i. e. more than 10,000 horses of all breeds combined.
When to go to Mayenne?
When to go to Mayenne? All year round, equipped with rain gear, you can walk through the Mayenne on foot, with its 3,000 kilometres of itineraries, by bike, on the old railway tracks, long from 128 kilomètres, or also on horseback, along the Mayenne, on the marked paths. The Château de Sainte-Suzanne, the Musée de l'Audioire and the Musée Robert Tatin will welcome you all year round. You can also visit the producers of the three local cheeses all year round: Port-Salut, Trappe de la Coudre and Saint-Paulin.
Weather at the moment
Weather all year round
The Mayenne, thanks to its proximity to the English Channel and the Atlantic Ocean, has an oceanic climate. The weather is often humid, with regular and moderate temperatures. Rainfall is spread over the year and is therefore rarely abundant.
Prepare for your trip Mayenne
Transportation
Book a ferry

Car Rental

Taxi
Accommodations
Find a hotel

Holiday rental
Services / On site
Book a table

Activities & visits
Pictures Mayenne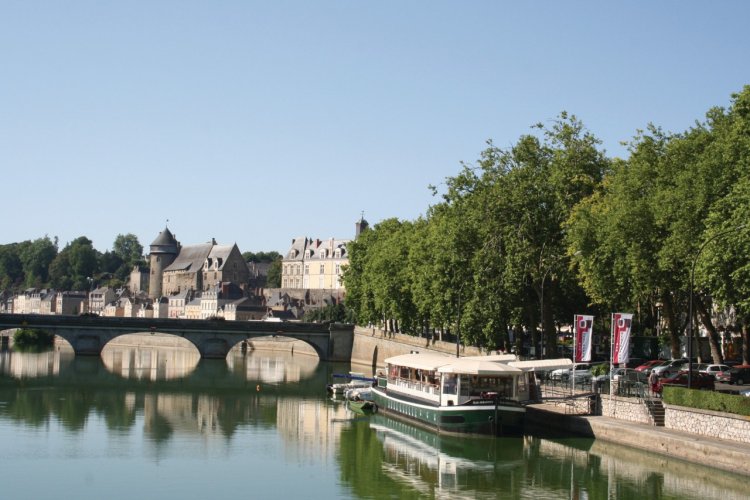 Office de Tourisme du Pays de Laval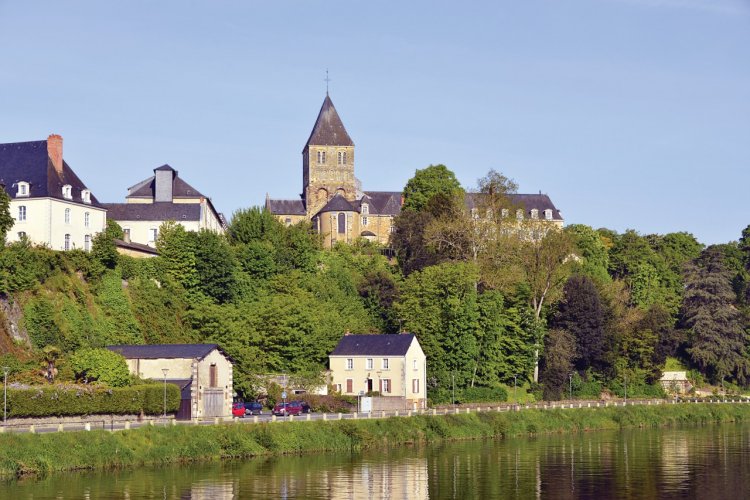 Musat - iStockphoto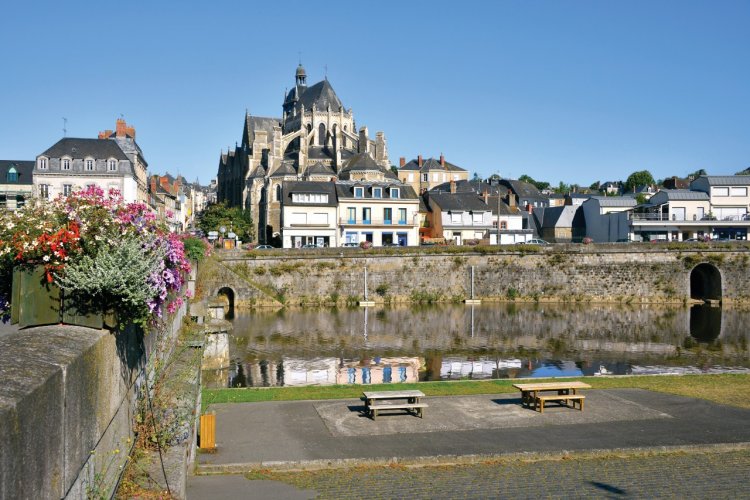 Musat - iStockphoto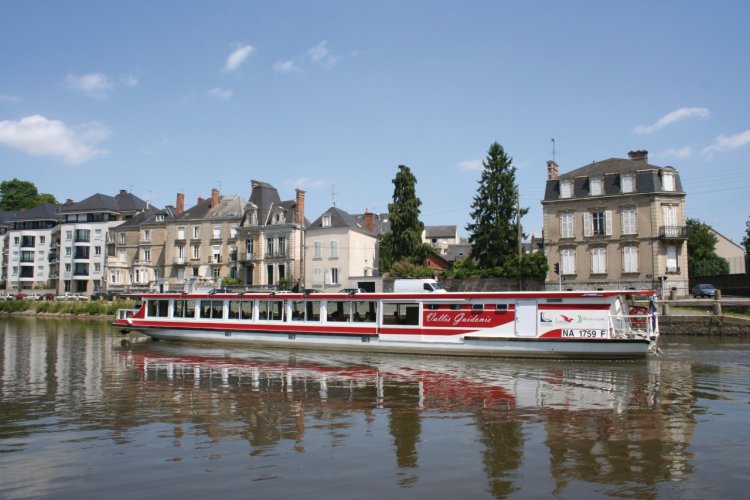 Office de Tourisme du Pays de Laval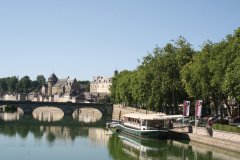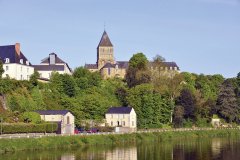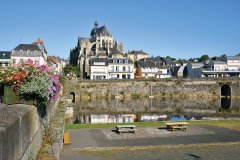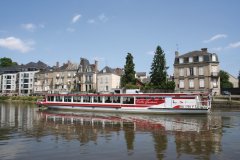 Discover Mayenne
Practical information
When to travel?
When to go to Mayenne? All year round, equipped with rain gear, you can walk through the Mayenne on foot, with its 3,...
Read more about it
Weather forecast
The Mayenne, thanks to its proximity to the English Channel and the Atlantic Ocean, has an oceanic climate. The weath...
Read more about it
Discover the bike tours Mayenne