Meurthe-Et-Moselle
Travel Guide

Book a flight

Find an accommodation
Meurthe-et-Moselle has a great attraction, a jewel that should not be bypassed under any circumstances: Nancy. This magnificent city was built with a spirit of anticipation, innovation, flight, creativity and love of beautiful forms. The entire city, such as Stanislaus Square and its famous Gate, is recognized as a UNESCO World Heritage Site for the medieval beauty of the old city and its priceless Art Nouveau residences, such as those on rue de la Commanderie. Many festivals and cultural activities take place within Nancy's walls: every year, Nancy Jazz Pulsation brings together thousands of lovers of music and an exceptionally relaxing and festive atmosphere. The Salle Poirel, as well as the Opéra national de Nancy, are exceptional stages, several hundred years old, where the best artists from France and Europe perform. This destination has many specialities such as mirabelle plum, which can be enjoyed in all its forms: in brandy, pie, jams... but also Bergamot candies, not to mention Lorraine pâté, a cute treat that you must hurry to discover! Stop in Toul to see the cathedral and the cloister of Saint-Étienne, and in Luneville to visit the superb castle. Stop off in the pretty medieval village of Vaudémont, where three wells almost perfectly aligned will impress you, and visit its old castle
Read more
What to visit Meurthe-Et-Moselle?
Suggested addresses Meurthe-Et-Moselle
When to go to Meurthe-Et-Moselle?
When to leave? Meurthe-et-Moselle is a very touristic destination, with activities and entertainment available all year round. Nancy can be visited in any season, even if the summer season is much more pleasant. But even when the weather is not right, the architectural richness of the Stanislas Square, which is cultural, commercial and gastronomic in Nancy, will delight your eyes and taste buds. In October, Nancy Jazz Pulsations will offer you an additional attraction. The monuments and museums of Toul and Luneville will also welcome you all year round, as will the medieval village of Vaudémont.
Weather at the moment
Weather all year round
The climate of Meurthe-et-Moselle is technically described as a degraded ocean, because as far as we go to find it, the influence of the ocean is clearly unfathomable on the land. The continental climate is much more sensitive, bringing with it a fairly wide temperature range, both on a daily basis and during the year. Precipitation is not abundant and the winds themselves do not find any notable regularity. The average winter temperature is around 2°C and in summer it is 20°C
Prepare for your trip Meurthe-Et-Moselle
Transportation
Car Rental
Taxi
Tailor-made trip
Accommodation & stays
Find a hotel
Holiday rental
Services / On site
Book a table
Activities & visits
Meurthe-Et-Moselle travel inspiration
Pictures Meurthe-Et-Moselle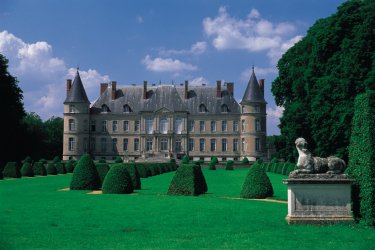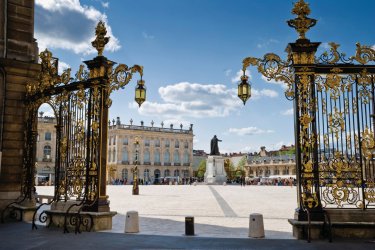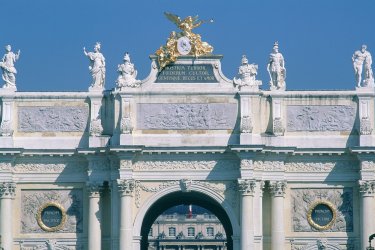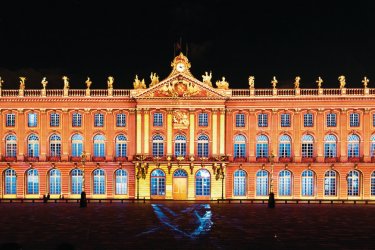 Discover Meurthe-Et-Moselle
Practical information
When to travel?
When to leave? Meurthe-et-Moselle is a very touristic destination, with activities and entertainment available all ye...
Read more about it
Weather forecast
The climate of Meurthe-et-Moselle is technically described as a degraded ocean, because as far as we go to find it, t...
Read more about it
Discover the bike tours Meurthe-Et-Moselle
Other destinations Meurthe-Et-Moselle