Meuse
Travel Guide

Book a flight

Find an accommodation
The Meuse has a heavy past, and the sites of memory mark out its roads and forts, but it is also a dream department for nature lovers, in search of friendliness, calm and serenity. Here, we take the time to breathe, to look at the green valleys where fruit trees bloom in spring. Here, we take the time to taste a local wine or to savour a local speciality. Because the Meuse gourmande is full of brewing and wine-making traditions, which are passed on from generation to generation. The redcurrant jam of Bar-le-Duc, which melts in your mouth, the crunchy dragees of Verdun, not to mention the madeleines of Commercy and other chocolate sweets that you can enjoy during your visits, delighting your taste buds. This destination is also proud of its historical and architectural heritage. Verdun and its surroundings, a marked landscape, transformed by bombs, shells have shaped the valleys of the Meuse under a flood of bullets. It is history that speaks through this surprising land where nature has regained its rights. Between the forts of Vaux and Douaumont, the battlefields stretch as far as the eye can see. The castles of Commercy and the American Memorial of Montsec are also exceptional places for their historical stature and the history they tell. In Vaucouleurs too, a Joan of Arc museum has been built to commemorate her time in the department.
Read more
Suggested addresses Meuse
When to go to Meuse?
When to leave? Museums and memorials will be open all year round. In the summer, you can practice sailing on the Marne canal. You can visit all year round the many sites left over from the First World War, many monuments and museums. From June to January, the National Forestry Authority offers to hunt wild boar in battues, approaching or on the lookout. With its wide open spaces and important forests, you can walk all year round in the Meuse. Well equipped, with rain gear and warm clothes in winter, you can walk, bike or horse along the paths. The Marne also offers you many exhibitions of all styles throughout the year, do not hesitate to consult the agenda!
Weather at the moment
Weather all year round
Open to oceanic and continental influences, the Meuse is subject to a temperate climate characterized by alternating thermal seasons. The temperature regime alternates between a cold and a warm season, between which the warm transitions of spring and autumn are interspersed.
Prepare for your trip Meuse
Transportation
Car Rental
Taxi
Tailor-made trip
Accommodation & stays
Find a hotel
Holiday rental
Services / On site
Book a table
Activities & visits
Pictures Meuse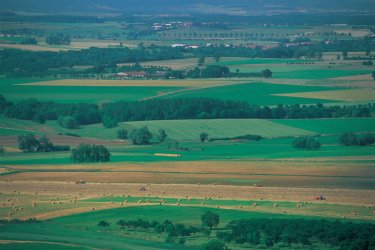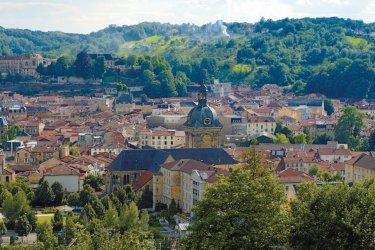 Discover Meuse
Practical information
When to travel?
When to leave? Museums and memorials will be open all year round. In the summer, you can practice sailing on the Marn...
Read more about it
Weather forecast
Open to oceanic and continental influences, the Meuse is subject to a temperate climate characterized by alternating...
Read more about it
Discover the bike tours Meuse