Loire-Atlantique is a French department, located in the Pays de la Loire region. This destination abounds in incredible and breathtaking places that you absolutely must know and discover. The beaches are one of the natural jewels of the region. Those that line the Côte d'Amour and Côte de Jade, offer very diverse landscapes: small wild creeks around Pornic, large dune beaches around Saint-Brévin, the town at the beach in the bay of La Baule, or the beach of Saint-Marc-sur-Mer. As you can see, you'll be spoilt for choice! Swimming, water activities or sand castles, there is no doubt that everyone can find what they are looking for in the Loire-Atlantique and indulge in their favourite activities. A thousand miles away from conventional amusement parks, there is an extraordinary world in the heart of the Ile de Nantes, nestled under the naves of the former shipyards: the Machines de l'île. A true street theatre, this artistic project, hitherto unpublished, constitutes a formidable urban scenography. The fabulous castle of the Dukes of Brittany and the History Museum of Nantes must absolutely be on your itinerary, as it is so atypical to see such a fortress, so well preserved, still surrounded by its moat, in the very heart of such an important city. Take a short walk on Place Royale, to admire the superb fountain there, before going into the typical medieval district of Bouffay.
What to visit Loire-Atlantique?
When to go to Loire-Atlantique?
When to visit the Loire-Atlantique? It can be visited all year round. The Voyage to Nantes is a permanent offer: a "scattered monument" stretching over 12 kilometres. A green line drawn on the ground leads all year round from a work signed by a great contemporary artist to a remarkable part of the heritage, from the must-see attractions of the destination to unknown treasures, from a historic alleyway to contemporary architecture, from an amazing view of the city to an incredible sunset over the estuary. Museums and various monuments will welcome you all year round. You can enjoy the beaches all year round, walk, read, pick up shells or simply admire the superb landscapes. For thrill-seekers, kite-surfing and sand yachts will delight you on windy days!
Weather at the moment
Weather all year round
The Loire-Atlantique enjoys a temperate oceanic climate that brings mild temperatures all year round as well as a significant amount of bad weather, characteristic of western France. Winters rarely fall below zero, with an average of around 5°C, and summers remain just as mild, with an average of 18°C. Precipitation, on the other hand, occupies up to 100 days per year.
Prepare for your trip Loire-Atlantique
Transportation
Car Rental
Taxi
Tailor-made trip
Accommodation & stays
Find a hotel
Holiday rental
Services / On site
Book a table
Activities & visits
Loire-Atlantique travel inspiration
Pictures Loire-Atlantique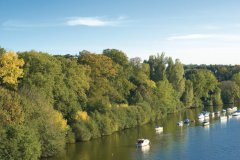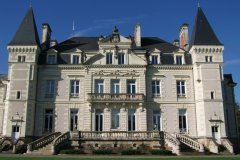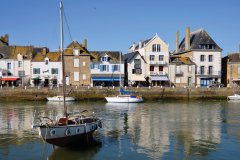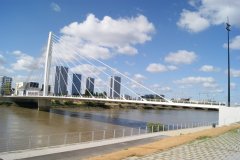 Discover Loire-Atlantique
Practical information
When to travel?
When to visit the Loire-Atlantique? It can be visited all year round. The Voyage to Nantes is a permanent offer: a "s...
Read more about it
Weather forecast
The Loire-Atlantique enjoys a temperate oceanic climate that brings mild temperatures all year round as well as a sig...
Read more about it
Discover the bike tours Loire-Atlantique