Chambord, Chenonceau,,Azay-le-Rideau, Chinon, Chaumont, Amboise,,Ussé, Cheverny... The names of the Loire castles speak to everyone and remind tourists that France, before being republican, was a rich and envied kingdom in Europe. Less than 200 kilometres from Paris, around the Loire, stand a multitude of jewels, the most beautiful of which, Chambord, was built at the initiative of François I, the knight king, in love with the Italian Renaissance. Chenonceau is the witness of King Henry II's love for his favourite Diane de Poitiers. History castles, and literary castles: visit Ussé, which inspired the writing of Sleeping Beauty, or Château de Saché, which hosted Balzac and houses its museum. Finally, do not miss the Royal Abbey of Fontevraud, a magnificent monastic city that houses the tomb of Richard the Lionheart.
If the historical and cultural heritage of the Loire Valley is undeniable, the region's sights are numerous. Troglodytic habitats, mild climate, bike rides on the banks of the Loire or Indre, renowned gastronomy and wines are all reasons to visit this beautiful region!
What to visit dans les Châteaux de la Loire?
When to go to dans les Châteaux de la Loire?
If the Loire Castles region can be visited in any season, the high tourist season takes place during the summer holidays of July and August. Its proximity to the Loire and the Atlantic makes the climate mild enough in summer and pleasant enough to visit the region. However, prices rise during this period and it is better to book your accommodation well in advance to avoid any unpleasant surprises. The mid-season (April-May and September-November) may be the ideal time to visit the region. Temperatures are mild (even if the weather is uncertain) and the forests are tinged with beautiful colours in spring and autumn
Weather at the moment
Weather all year round
The Châteaux de la Loire region has significant climatic differences depending on the distance from the ocean: temperate almost : oceanic, in Touraine and Anjou, more continental in the east, in the Cher and Loiret. The Beauce protected by the hills of Normandy is less watered. The wetter Sologne has harsher winters that make the fire crackle in the hotels and cottages of the small villages typical of this region.
Prepare for your trip dans les Châteaux de la Loire
Accommodations
Find a hotel

Holiday rental
Services / On site
Book a table

Activities & visits
Pictures des Châteaux de la Loire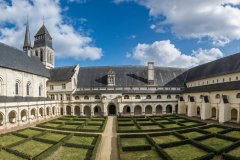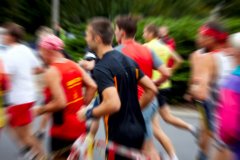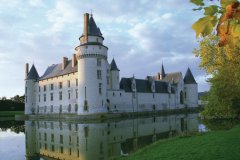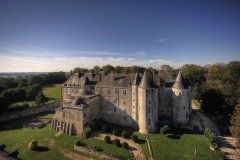 Discover les Châteaux de la Loire
Practical information
When to travel?
If the Loire Castles region can be visited in any season, the high tourist season takes place during the summer holid...
Read more about it
Weather forecast
The Châteaux de la Loire region has significant climatic differences depending on the distance from the ocean: tempe...
Read more about it
Discover the bike tours dans les Châteaux de la Loire