Delpixel - Shutterstock.com
Delpixel - Shutterstock.com
Delpixel - Shutterstock.com
Delpixel - Shutterstock.com
Gaspar Janos
Ingus Kruklitis - Shutterstock.com
Gaspar Janos
haveseen - Shutterstock.com
Julia Kuznetsova - shutterstock.com
Dontsov Evgeny - Shutterstock.com
Linda George - Shutterstock.com
Winter is here! Whether it's for the holiday season or winter holidays, you may already be looking for a ski resort to visit in the coming months or the most popular ski resorts. In France, there are sure values: whether in Les Arcs or Tignes, the alpine resorts we have selected are among the most popular. You can be sure that your stay in the snow will be a success here! Top-of-the-range services, crazy atmosphere and above all immaculate landscapes as far as the eye can see, after our top 10 family ski resorts, here is the top in terms of ski resorts in France!
Les Arcs, an exceptional panorama
With its splendid view of Mont Blanc, the Savoyard resort of Les Arcs has 5 sites at different altitudes: Arc 1600, Arc 1800, Arc 1950, Arc 2000 and Bourg Saint-Maurice. It delights both experienced skiers and beginners, offering pleasant slopes that slalom between the firs. Whether you are looking to relax with your family, enjoy a Christmas holiday or enjoy a thrill on the snow, this is the ideal place to visit as there are snow parks, toboggan runs, etc. With all these arguments, Les Arcs is undoubtedly one of the best skiing destinations in France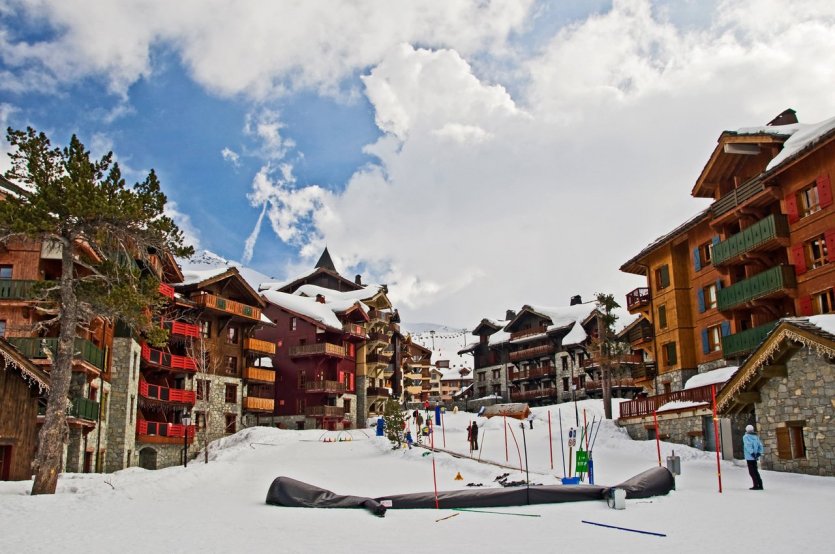 Tignes, a station of champions
Tignes is a haven of champions! From Christophe Segura and his snowboard to Thony Hemery facing the bumps on his skis, the older ones have come to train in this Savoyard resort. Certified Green Globe for its ecological commitment, the resort of Tignes has managed to manage current priorities. Family and warm, it is also a very good place to introduce children to the joys of skiing: classes are offered from the age of 2! THE immense ski area of the resort of Tignes (Espace Killy) that he shares with Val d'Isère finishes convincing us to put Tignes in our ranking of the best ski resorts in France.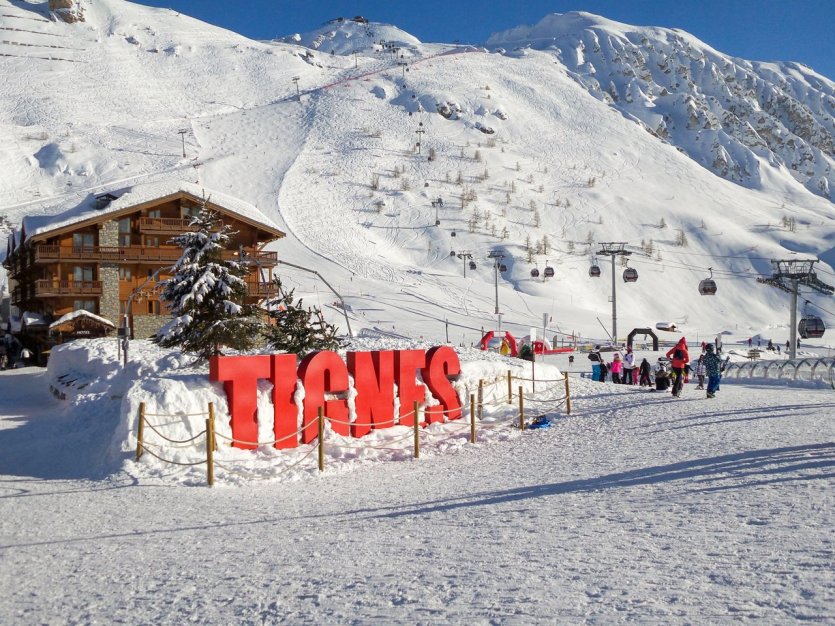 Val Thorens, skiing at altitude
Tyrolean, snowmobile, sled dogs, ice diving.... In Val Thorens, you won't be bored! In the heart of the Trois Vallées ski area, surrounded by 6 glaciers and offering more than 600 km of slopes, Val Thorens is undoubtedly one of the most famous ski resorts in France. Perched at an altitude of 2,300 m, it is also one of the highest in Europe! We really like its playful spaces like the VT fun Ride, a course strewn with obstacles and the VT Park where we can safely try incredible acrobatic figures!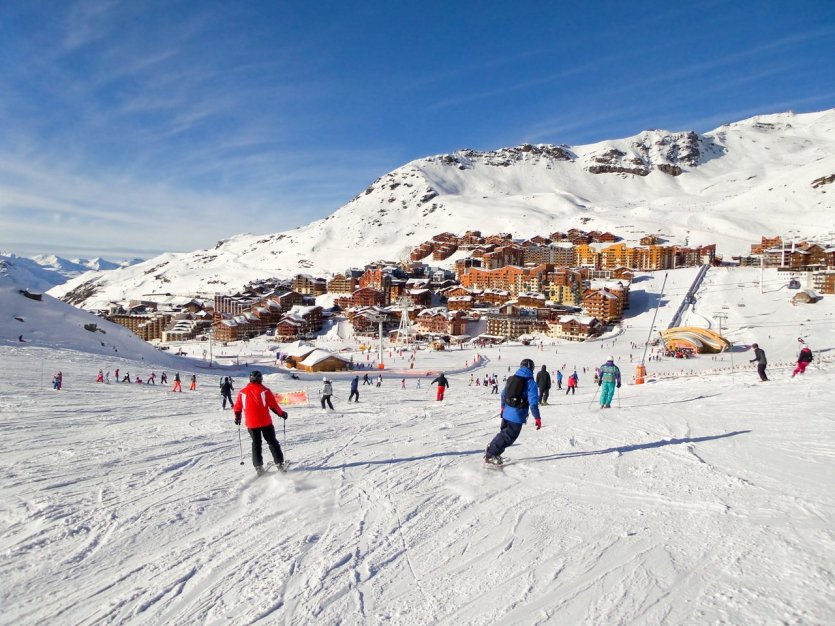 Alpe d'Huez, a vast domain
Built on the mountain pastures, on the south face of the Grandes Rousses massif, the Alpe d'Huez resort benefits from an optimal level of sunshine, which will give you a good look throughout your stay! Apart from that, Alpe d'Huez is also and above all one of the largest French ski resorts, with more than 250 km of slopes and an impressive difference in altitude of 2,223 m! Some slopes have made the glory of the resort, such is the case of the Tunnel track which crosses the mountain and the Sarenne on more than 16 km of descent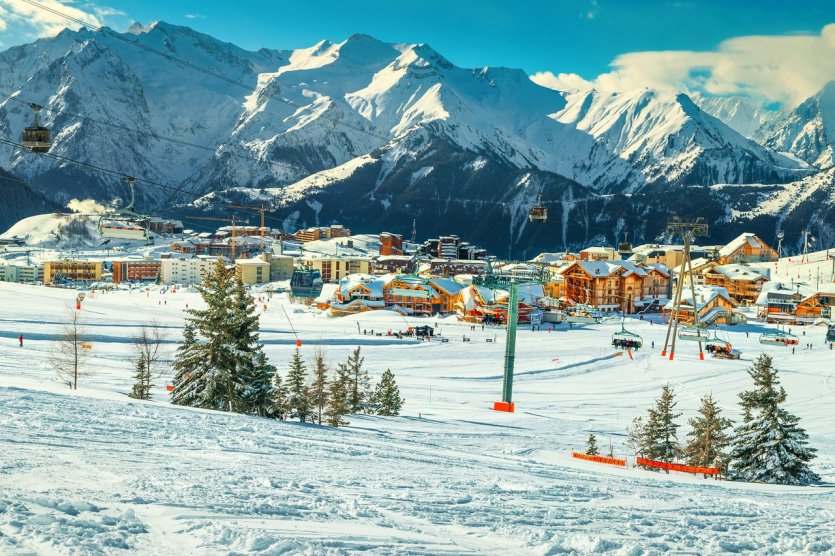 Chamonix-Mont Blanc, a mythical resort
A haven for mountaineers and high mountain guides, Chamonix (or "Cham'", for those who are intimate) is located on the immense Mont Blanc ski area that France shares with Switzerland and Italy. What a pleasure to ski at the foot of this exceptional mountain, the roof of Europe which culminates at 4,800 m ! Several ski areas make up the valley, including Tourchet, where you can even practice night skiing, and Les Chosalets, ideal for children!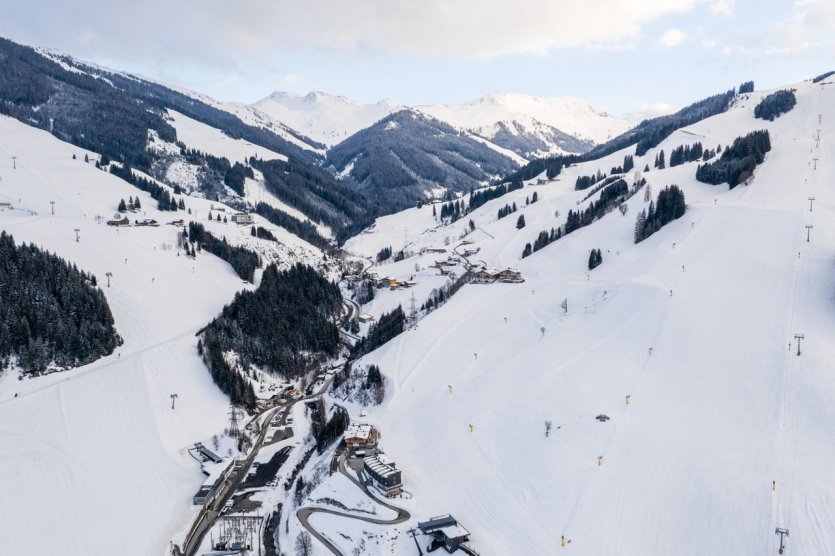 Les Menuires, a family resort
The resort of Les Menuires forms, with that of Val Thorens, the alpine domain of Les Belleville. Be careful to pronounce Menuires, not Ménuires! Located at an altitude of 1,850 m, Les Menuires is divided into several districts that can be reached with skis on! Its adorable Savoyard chalets, its "Famille Plus Montagne" label and its exceptional setting make it a resort of choice for a family stay. The best skiers will enjoy skiing in the footsteps of the Albertville Olympic champions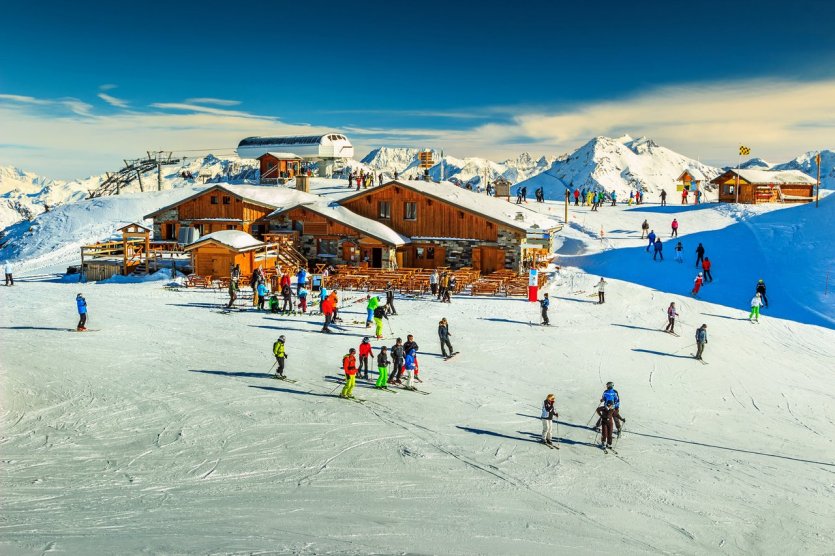 Val d'Isère, a charming resort
The resort of Val d'Isère, eternally linked to the Goitschel sisters, offers 300 km of slopes and a peak of 3,197 m at the Pisaillas glacier. This small village has built its reputation thanks to all its champions and its leading activities. There is, for example, the Ice Driving, a sensational driving track (karting, car and motorcycle) on ice! Children are not to be outdone since, all year round, a host of activities are available to them: sledging, ice rink...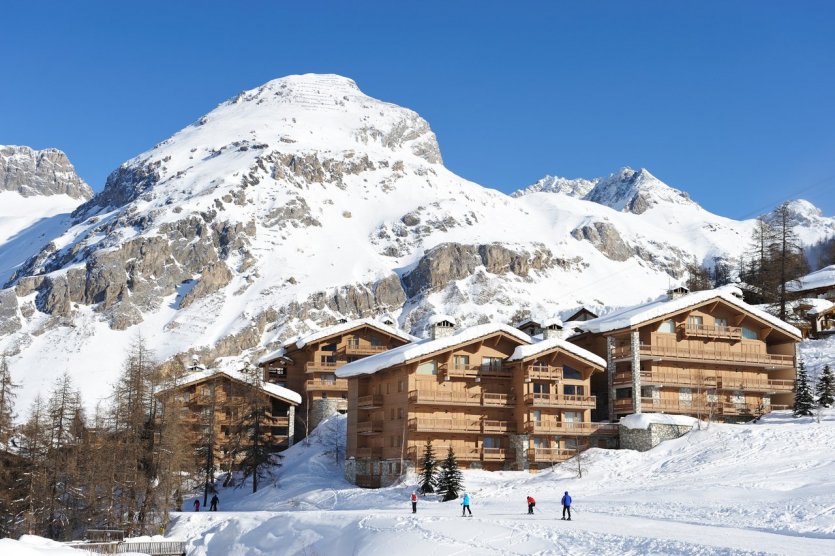 La Plagne, the ski paradise
With six high-altitude ski resorts, La Plagne is a multifaceted resort! In addition, it is now part of the Paradiski ski area, which also includes Les Arcs and Pelsez-Vallandry and forms the largest connected ski area in the world. La Plagne alone has 136 ski slopes over 225 km. A large number of activities are available in the area, including bobsleigh or climbing for the more adventurous! In terms of accommodation, "Over the moon" allows you to sleep at an altitude of 2,400 m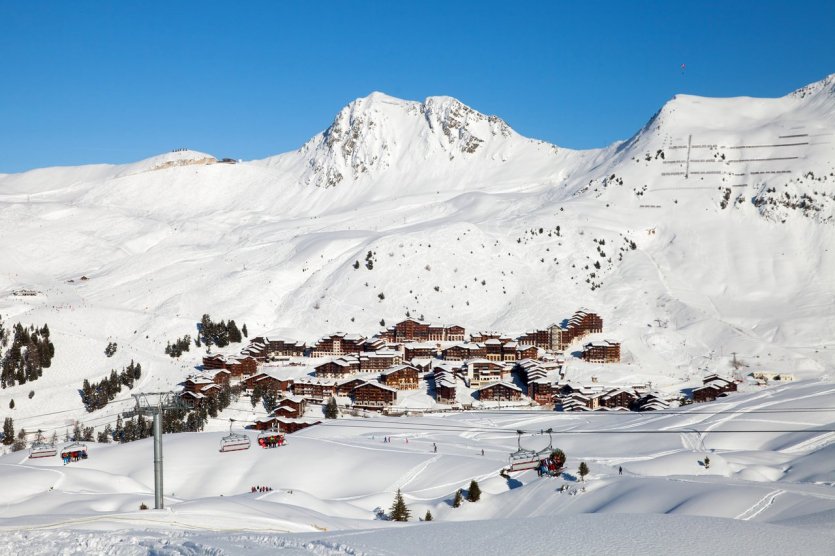 The Deux-Alpes, modern and renowned
Former site of totally virgin flat passes, the Deux-Alpes was founded after a request from Grenoble students who were looking for a place to ski at a lower cost. With its 415 hectares of skiable terrain and 95 slopes, Les Deux-Alpes is no longer a small student ski resort, but all the ingredients of one of the best ski resorts in France! It also has internationally renowned facilities such as its snowpark, 2 Alpes Freestyle Land, and offers a wide range of activities such as the Airbag Park, a sensational sled!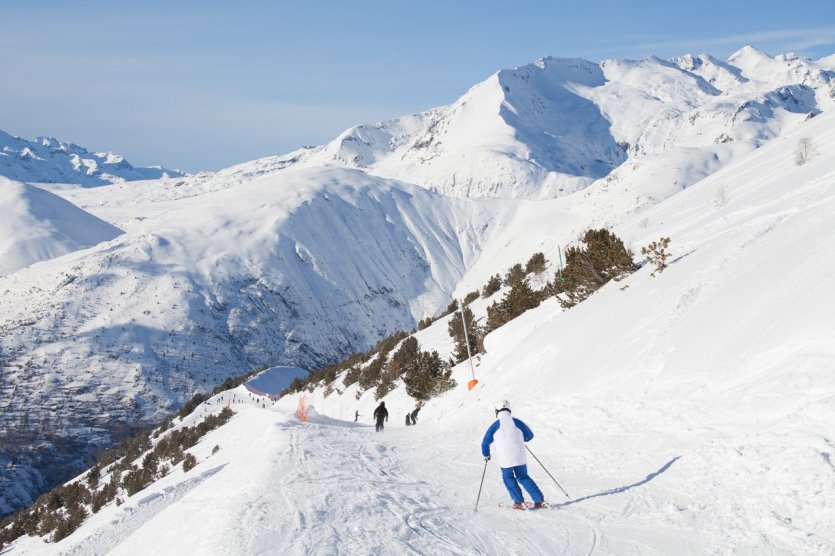 Avoriaz, a preserved landscape
At an altitude of 1,800 m, at the top of a cliff overlooking the Morzine valley, Avoriaz is a preserved resort, where the architecture has preserved the natural beauty of the site by using organic materials. In the heart of the Portes du Soleil, the largest cross-border ski area with 600 km of slopes between France and Switzerland, Avoriaz will seduce snowboarders, hikers and also cross-country skiers and freeriders