Top 10 of the most beautiful lakes in France
It's not only the seaside where you can splash around on holiday! Here is our selection of the most beautiful lakes in France. Of all sizes, natural or artificial, surrounded by often majestic nature, French lakes offer a unique spectacle to visitors. They can be found in the different regions of France and they are perfect places for families to play outdoors, swim, as well as enjoy a variety of water activities. And the surrounding nature offers the opportunity to take part in beautiful and relaxing walks. Looking for ideas for your future holidays in France? Here's what will make you want to pack your bags quickly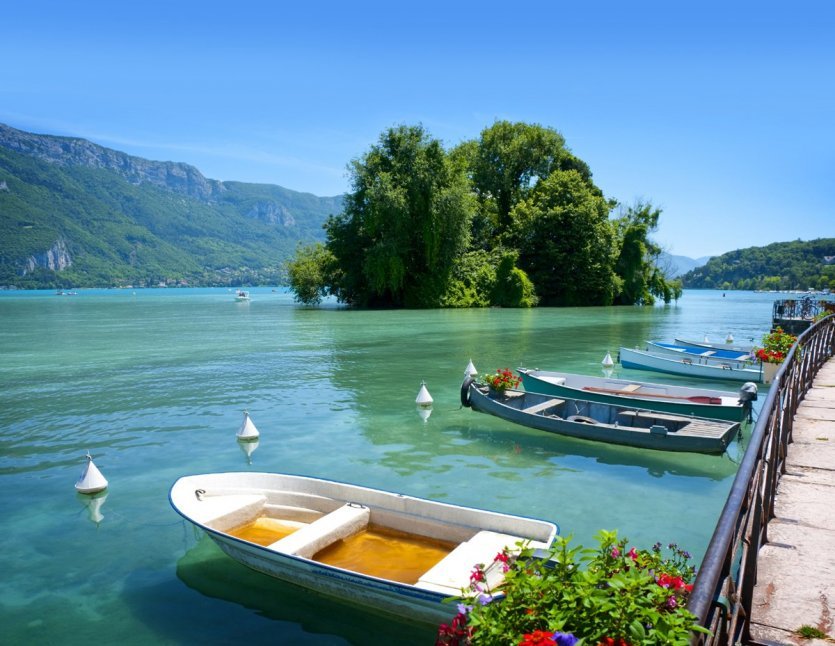 The Twin Lakes of Fontanalbe (Alpes-Maritimes)
A couple of mountain lakes, nestled in the midst of lush nature. The Alpes-Maritimes offer here the possibility of a hike that will leave a lasting impression. The site is dominated by Mount Bégo and its 2,872 m of altitude, and the larch forests are all places to seek a little shade on the hottest days. After enjoying the beauty of the lakes, it's time to turn to the other wealth of the area, as hikers can discover rock engravings dating back some 4,000 years. Nature and archaeology combine to offer a walk that is appreciated by those who are passionate about the environment and history
The Bourget lake (Savoie)
The largest natural lake of glacial origin in France (18 km long) is a true haven of peace, bordered by reed beds, wild creeks and beaches. It was formed 20,000 years ago and there is an exempt nature around it, with the presence of Mont du Chat, Mont Revard and the Massif de l'Épine. It is a place where it is pleasant to swim in summer, with water that flirts on some days with 25°C! Water sports enthusiasts are spoilt for choice with the possibility of water skiing, diving, canoeing and wake-boarding. It's a great way to live in an exceptional natural setting!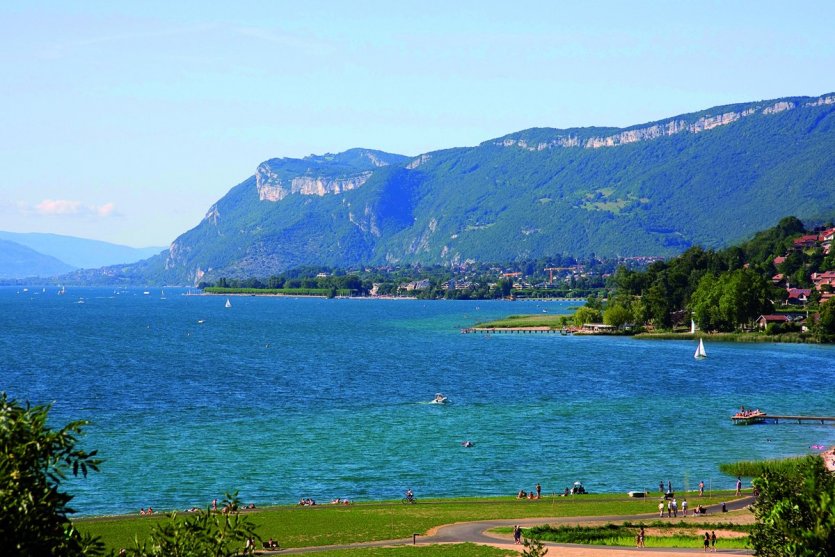 Lake Allos (Alpes-de-Haute-Provence)
Located at an altitude of 2,228 m in the Mercantour National Park, this natural lake, of glacial origin, is the largest in Europe. It extends over an area of 60 hectares and fascinates by the blue of the water where the beautiful grey mountains around it are reflected. The flora is very rich and you can admire the green of the lawns and larches, as well as some blue, red or yellow flowers. You must also open your ears wide to try to hear the cry of a marmot or the sound of a vulture resting on a tree branch. If you look up at Mount Pelat, it is not unusual to see ibexes and chamois, an unforgettable sight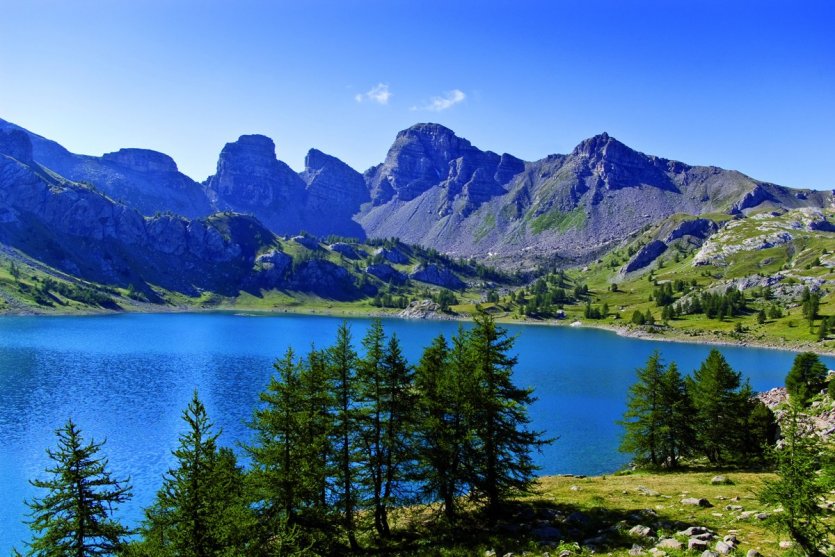 Lake Sainte-Croix (Alpes-de-Haute-Provence)
A magnificent destination, Sainte-Croix offers breathtaking scenery and turquoise water in which to swim. This 2,200-hectare artificial lake is located at the exit of the Verdon gorges, so many people who go down there by kayak often end up joining it and marvelling at it. Today it is a must in the south of France for those who love the peaceful side of the great lakes and who wish to take part in all kinds of water activities, as well as taking a dip to cool off from the generous sunshine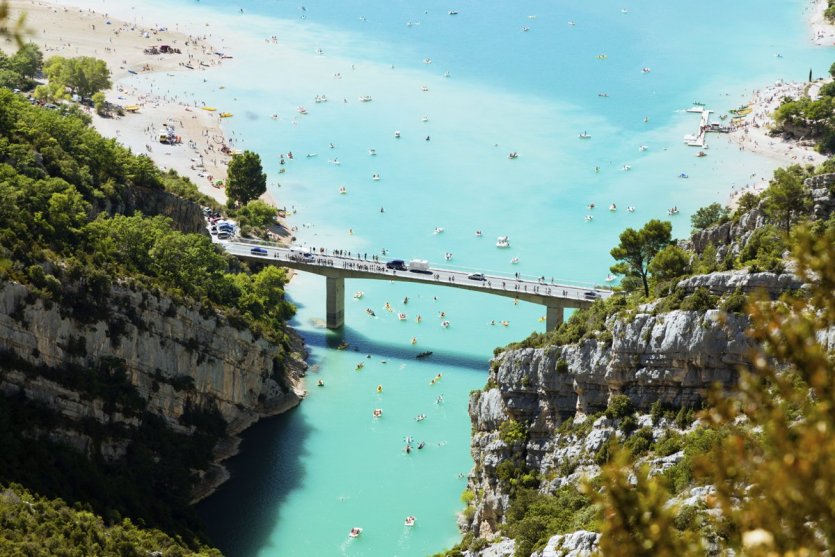 Lake Chambon (Puy-de-Dôme)
This splendid volcanic dam lake was formed as a result of the eruption of the Tartarus about 8,000 years ago. Today it is a protected natural setting for swimming, with a beautiful sandy beach for sunbathing and safe bathing. Many other activities can be done there such as walking around the water, cycling, fishing, kayaking, windsurfing and pedal boats. Children can also enjoy games on the square when they come out of the water, while parents relax over a drink on the terrace. All this with a superb view of the volcanoes of the Auvergne.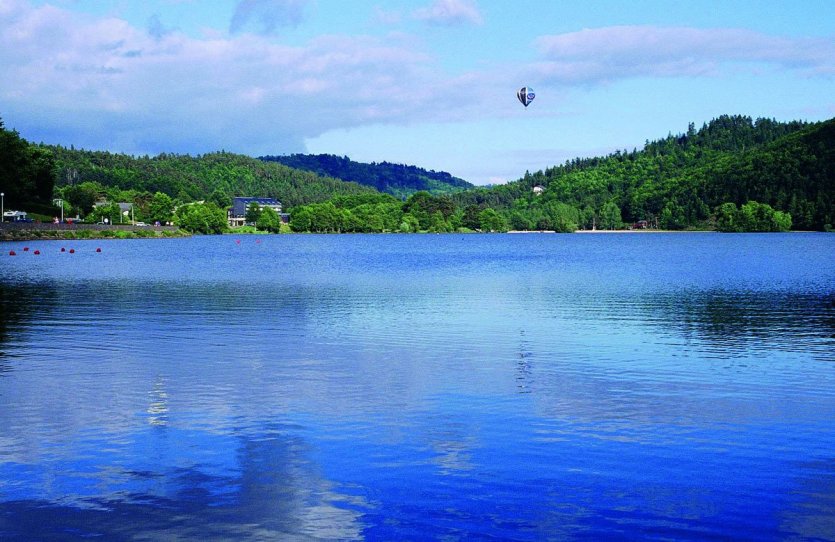 The lake of Guéry (Puy-de-Dôme)
At an altitude of 1,268 m, this tranquil force offers an exceptional view of the Sancy massif and the Puys mountain range. In addition, a unique activity is offered there every beginning of March: ice fishing, called "ice fishing". It is also the highest lake in the Auvergne, of volcanic origin, and is surrounded by the Tuilière and Sanadoire rocks, the Aiguiller massif and the Banne d'Ordanche massif. It offers a marvellous setting to walk around and enjoy the beauty of the Auvergne panoramas. In summer, traditional fishing also enchants the amateurs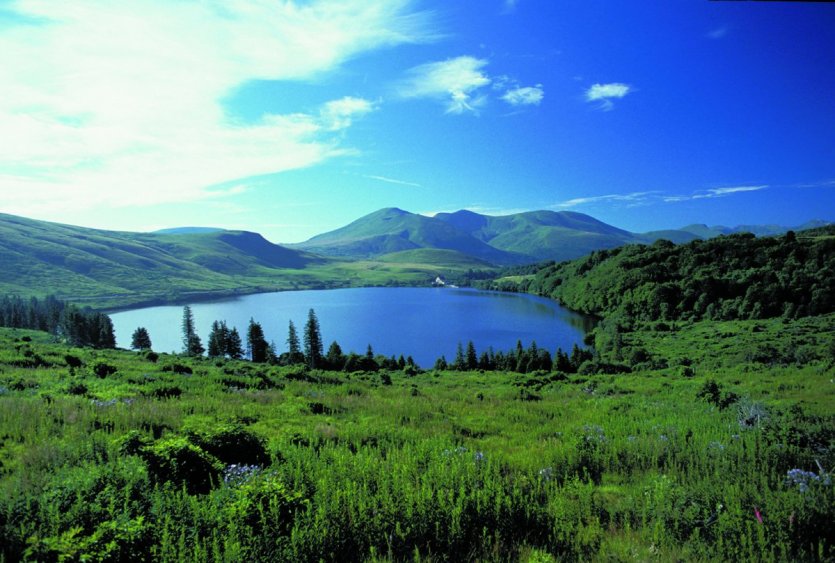 The lake of Castillon (Alpes-de-Haute-Provence)
Nestling in the Verdon Regional Nature Park, this lake with its subtle charm benefits from the pure air of the nearby Alps and a magnificent emerald-coloured stretch of water that you can't get enough of. It is, along with the lakes of Esparron and Sainte-Croix, one of the three artificial lakes that have been created on the course of the Verdon. The lake is accessible for swimming, with several supervised beaches in the summer, and it is also possible to find small secret creeks to lie in the sun out of sight. There is also a leisure base for the more sporty, with pedal boats, paddle boats, motor boats or sailing boats, so that everyone can choose their favourite activity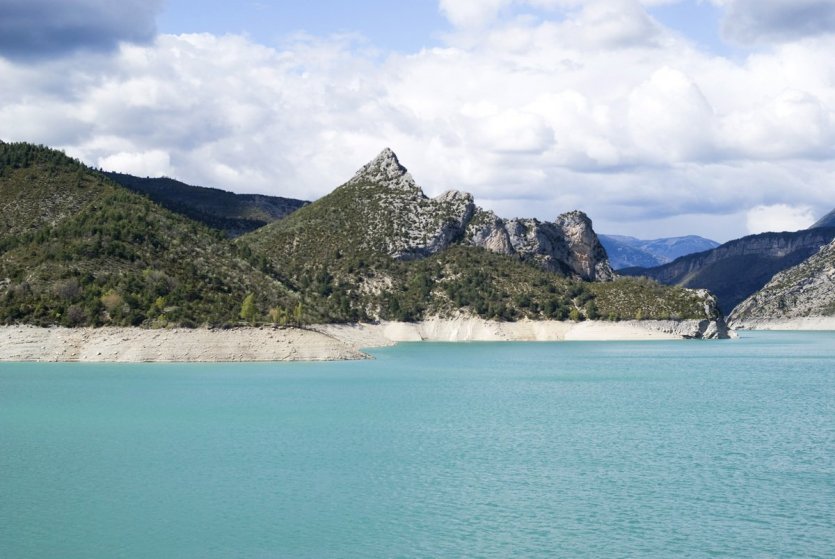 Lake Annecy (Haute-Savoie)
Considered one of the most beautiful lakes in Europe, Lake Annecy spreads its pure water over 27.5 km² and offers a spectacular view of the Alps. The "blue lake" is reputed to be "the little Venice of the Alps". Of glacial origin, it was formed 18,000 years ago following the melting of the immense Alpine glaciers. It borders the town of the same name and holidaymakers enjoy going there to enjoy a truly exceptional setting. Many activities can also be practiced there, kayaking, paddle and sailing on the water, and around it, paragliding or cycling, with a 40 km long road to go around it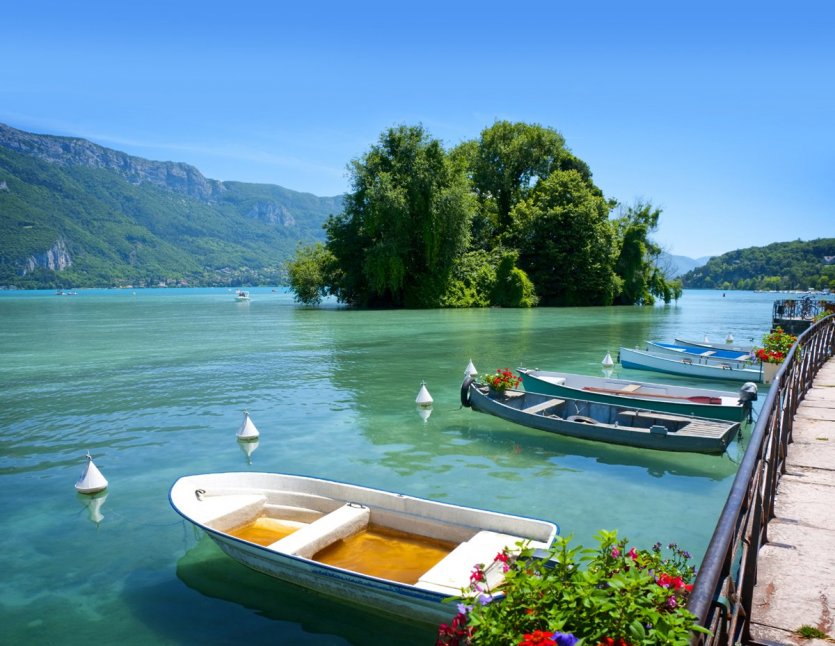 The lake of Serre-Ponçon (Hautes-Alpes / Alpes-de-Haute-Provence)
The artificial lake of Serre-Ponçon, created by a dam on the Durance inaugurated in 1961, is distinguished by its turquoise waters and the singular presence of a chapel dedicated to Saint-Michel built on a small island. An islet which is one of the most photographed sites in the Hautes-Alpes. It is the second largest artificial lake in Europe. In summer, visitors can enjoy the wild creeks and beaches equipped to hang out in the sun and refresh themselves in the water. Around the lake, the mountains call for long hikes to take an interest in the fauna and flora, and to find the best viewpoints on the lake, with a special mention at sunset time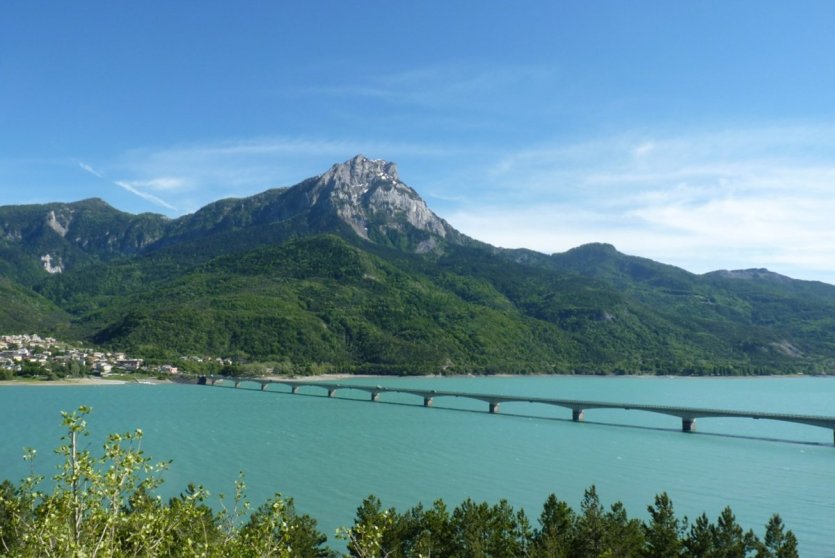 The lake of Tignes (Savoie)
Lake Tignes is a superb natural lake perched at an altitude of 2,100m. Its 25 hectares of pure and transparent water lend themselves perfectly to many activities: ice diving or ice karting in winter, stand-up paddle, pedal boat or blob jump in summer! It's simple, the lake is a must for beach lovers in the mountains. Not to mention the beauty of the surrounding peaks that are reflected in the water, a simple jog or a long walk offers a beautiful sight and a setting that is hard to leave