Capital of Serbia, Belgrade is a historic city where the different influences of the peoples who have succeeded one another: Romans, Turks and Slavs have all left an exceptional cultural or religious heritage. The huge fortress located at the confluence of the Sava and the Danube rivers offers beautiful walking opportunities with a breathtaking view of the city, it is the visit not to be missed. But it will take you more than a day to discover Belgrade, as this city conceals other treasures, such as its Saint Sava Cathedral which dominates the landscape. Dynamic, it is also known as one of the most festive cities in Europe and attracts night owls from all over the world for its trendy clubs and bars. For a successful stay in Belgrade, here are our 10 must-haves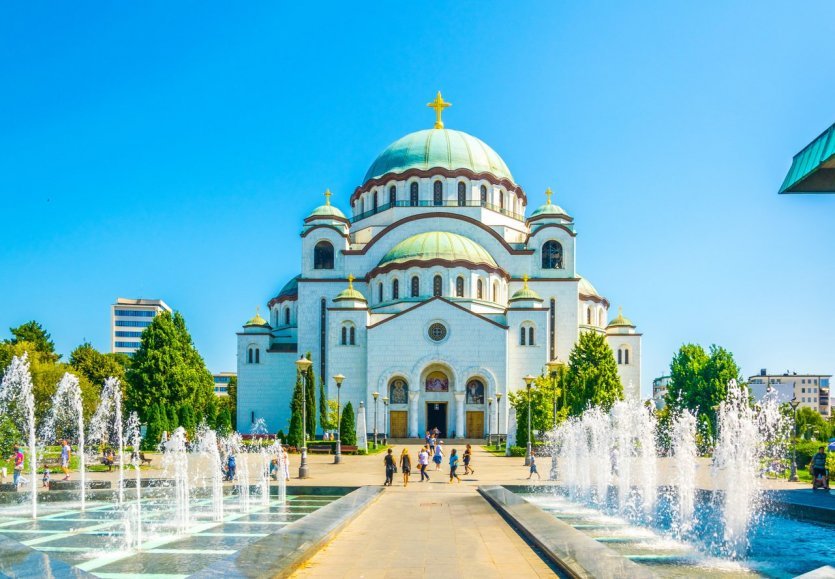 Kalemegdan Fortress and Park, heart of Belgrade
The fortress is one of the most important monuments in Belgrade. Built in the 14th century, it was completely rebuilt by the Austrians in the 18th century and houses major vestiges of Serbian history such as the Nebojša Tower and the mausoleum of Damad Ali Pasha. The army museum, located in the upper part, is an excellent testimony to the military history of the former Yugoslavia. The Kalemegdan park surrounding the fortress is a very pleasant place to stroll around day and night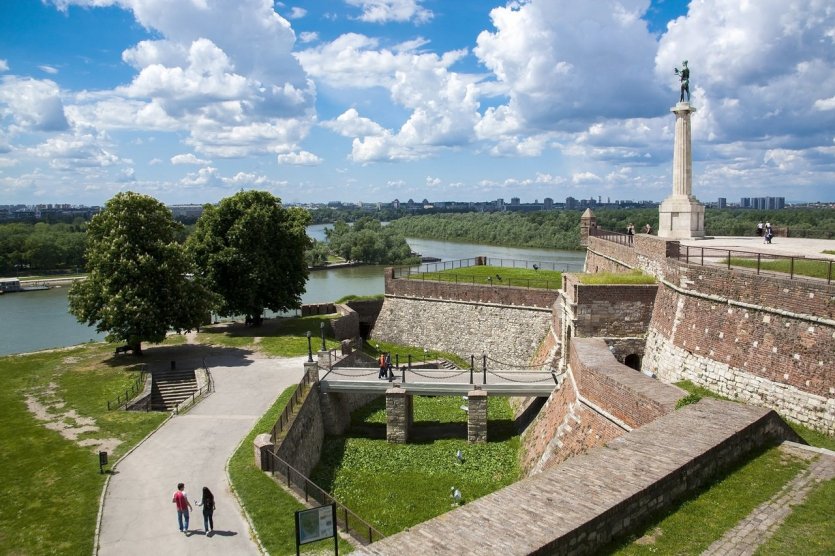 Skadarlija, bohemian
districtSkadarlija
is often compared to Montmartre, the two districts are now twinned, so much so that artists have played an important role in its streets. Skadarlija has a very pleasant bohemian and carefree atmosphere, where you can spend a good time in one of its cafes or restaurants. Several monuments remind us of the artists who have evolved in the neighbourhood, such as the statue of Đura Jakšić, painter and poet, or the monument of the drummer representing the actor Rade Šobota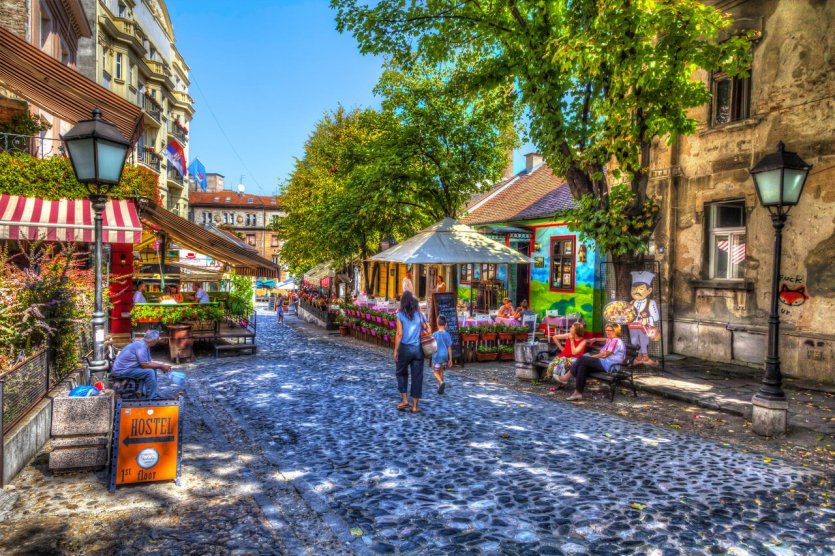 The island of Ada Ciganlija, an oasis of greenery
The artificial peninsula of Ada Ciganlija is a real leisure centre. Dedicated to relaxation and entertainment, this extraordinary place offers a wide range of outdoor sports such as rugby, field hockey, water skiing and golf. It is the ideal place for a picnic or a bike ride as there are many bike paths. In summer, the island of Ada Ciganlija is very popular, especially for its small beaches where you can cool off when the heat becomes stifling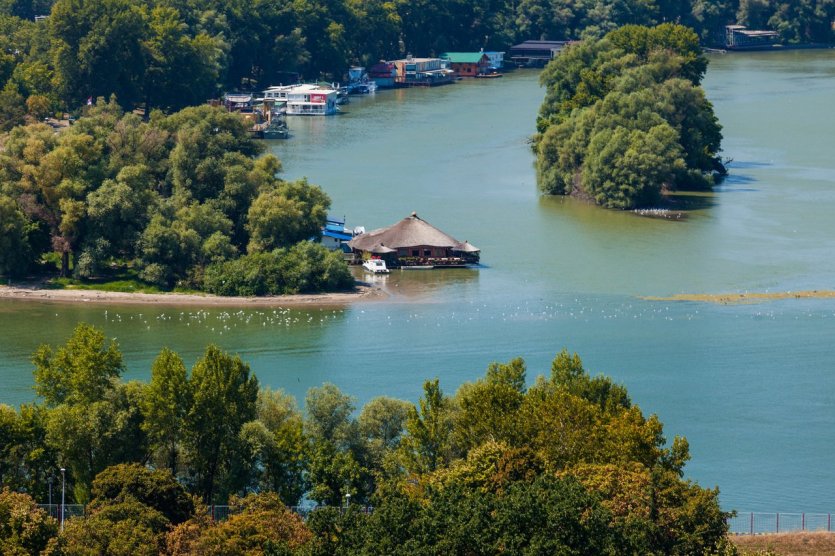 Saint Sava's Cathedral, a splendid building
Europe's largest Orthodox church, St. Sava's Cathedral watches over Belgrade. Perched on the hill of Vračar, it can be spotted from 80 m away! Although monumental, its Byzantine-style architecture dominated by a sparkling dome is undeniably elegant. St. Sava's Cathedral was built in 1935 and completed in 1985. It is located at the place where the relics of the monk Sava were burned. Its interior decoration is still unfinished, and the crypt was completed in 2017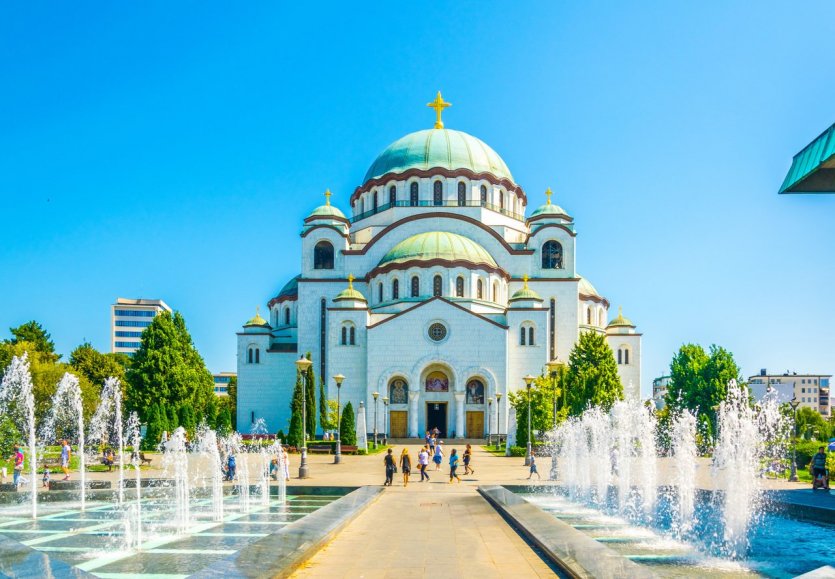 The Museum of the History of Yugoslavia, a precious testimony
Opened in 1996, the Museum of the History of Yugoslavia brings together the former Museum of the Revolution of the Yugoslav People and Tito's mausoleum. More than 200,000 exhibits are on display, covering the history of Yugoslavia and focusing on the President of the Republic, Tito. We visit his mausoleum in the house of flowers. Of great cultural interest, this museum is divided into several parts: the Museum of May 25th, the House of Flowers and the Old Museum where are gathered mainly the gifts Tito received during his official trips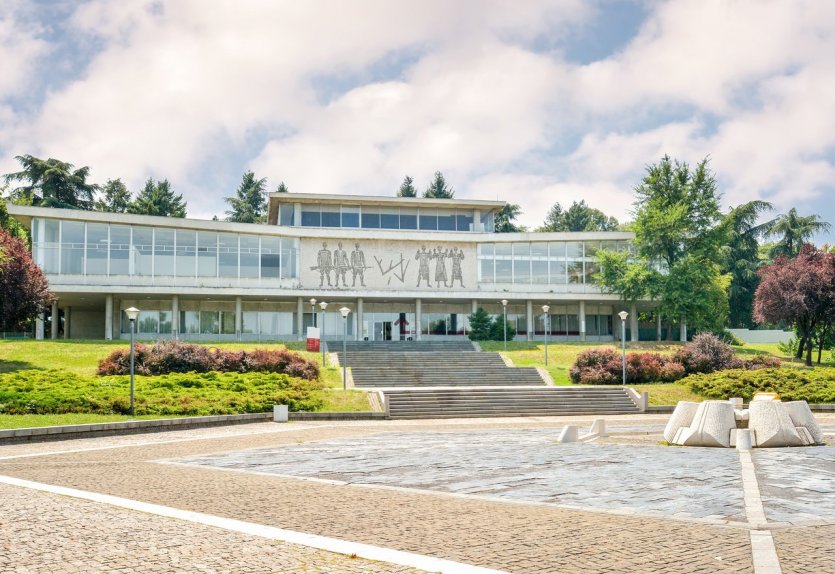 Zemun, a city within a city
Attached to Belgrade in 1934, Zemun was formerly an autonomous city located 10 km from the capital. As an enclave in Belgrade, it has its own historical centre (18th and 19th centuries) with Austro-Hungarian architecture and a huge market where you can find all kinds of fresh produce sold by local producers. Zemun is one of the most dynamic districts of Belgrade, with numerous art galleries and theatres, and the banks of the Danube are populated by numerous small bars where you can taste excellent homemade beers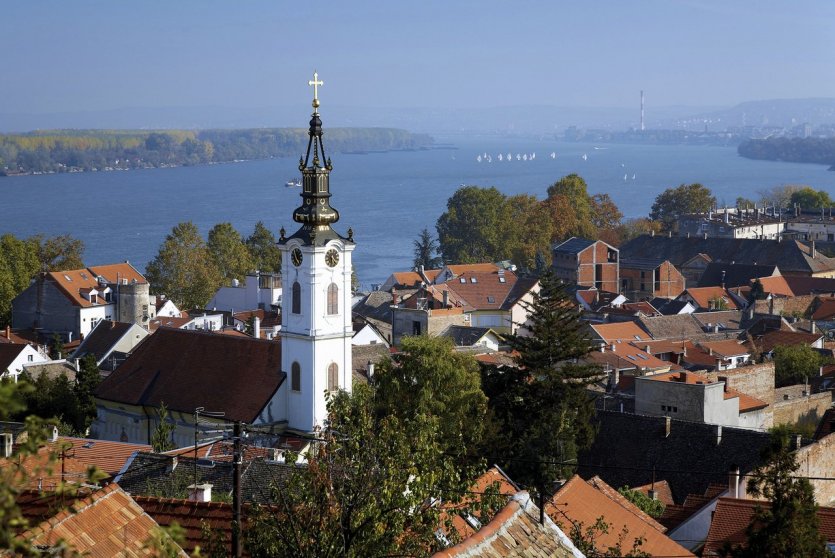 Celebrate in Belgrade
Known as the "Barcelona of the Balkans", Belgrade is one of the most festive cities in Europe. The cafés are full at all hours of the day, but it is in the evening that the atmosphere is the craziest. The barges moored on the banks of the Danube and Sava rivers fill up and welcome the partygoers who come to shake their heads to the rhythm of the latest pop or turbo folk sounds, a genre of music typical of the Balkans. Also note that the cost of living is relatively lower in Belgrade and that the inhabitants are very welcoming: two good reasons to celebrate until the end of the night!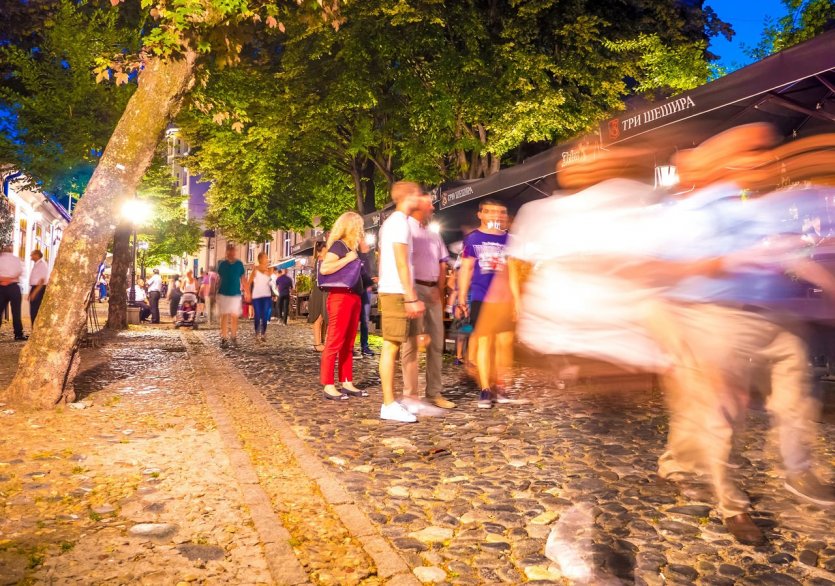 Mount Avala, an exceptional panorama
15 km from the centre of Belgrade, you will discover one of its most beautiful panoramas on Mount Avala. This mountain rises to 511 m north of Choumadie. Mount Avala is located in a very beautiful protected park, with a rich fauna and flora. In addition to its natural importance, it is also a place of memory since the tomb of the Serbian Unknown Soldier is located at its summit. A nice walk to consider if you stay several days in Belgrade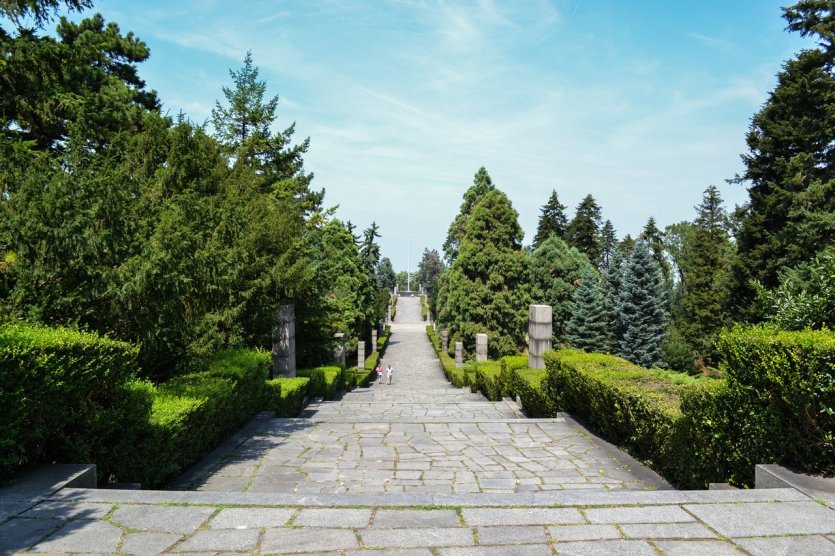 The
residence of Princess Ljubica, plunged into the 19th centuryAmong
the
beautiful buildings in Belgrade, there is one you can enter:
the
residence of Princess Ljubica. The wife of Prince
Miloš Obrenović lived there with her two children in the 19th century. The Ottoman architecture of the building blends with a European-style interior, corresponding to the fashion of the time. We admire a multitude of typical knick-knacks and traditional costumes, some of which were worn by the princess. The guided tour is interesting and the price is more than reasonable: don't hesitate!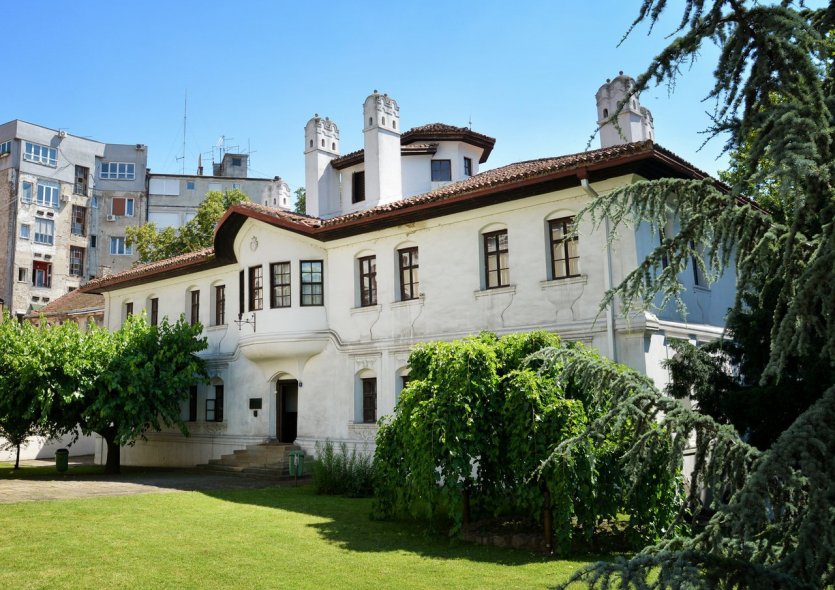 Belgrade from the ground
Belgrade's basements include many tunnels dug by the Romans or Austrians, but also bunkers or caves. Among the best known, there is Tito's bunker, which sinks nearly 300 m underground. It is accessed through an innocent garage door that leads to a real fortress! In total, more than 100 rooms and dormitories, but also a swimming pool and a hospital! The bunker hosts a contemporary art biennale during which works inspired by the site are exhibited