The most beautiful palaces of kings and presidents in the world
Around the world, kings and presidents often occupy grandiose palaces of incredible beauty. Architectural splendours in a variety of styles from one continent to another. Some remain closed to the public, but for others, it is possible to admire them up close, or even go inside for a visit. From Europe to Asia and South America, The Little Witty has selected for you 10 of the most beautiful palaces of kings and presidents in the world, flamboyant places of power that leave you dreaming. So which one will you want to see first?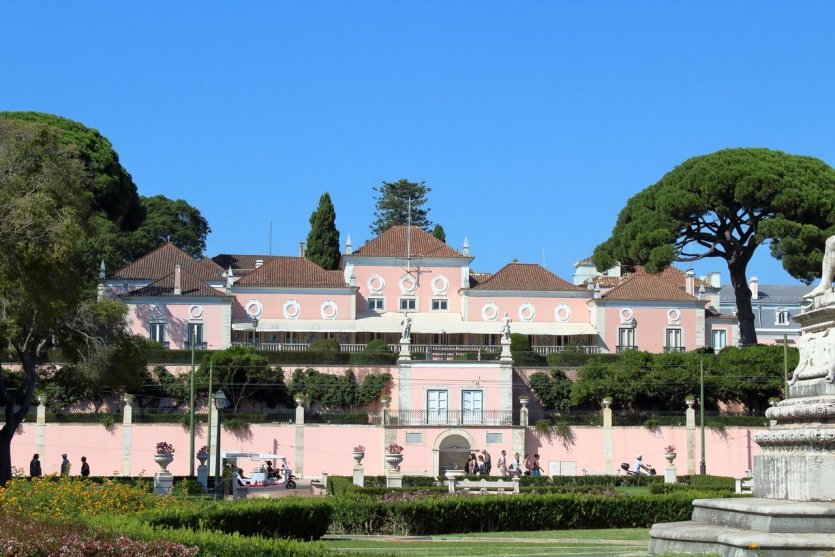 1- The Quirinal Palace, Italy
Symbol of the Italian state, the Quirinal Palace is located on the highest of the seven hills of Rome, in the square of the same name. It is the official residence of the President of the Italian Republic. The Quirinal square offers a splendid view of the city. Built in the 16th century to be the summer residence of the popes, it has also welcomed the kings of Italy within its walls. From the square, you can see that the façade has a large portal flanked by two columns. Just above it are statues of St Peter and St Paul. The large arched window, where one can see a relief representing the Virgin and Child, is also remarkable. The interior houses many works of art and tours are offered to the public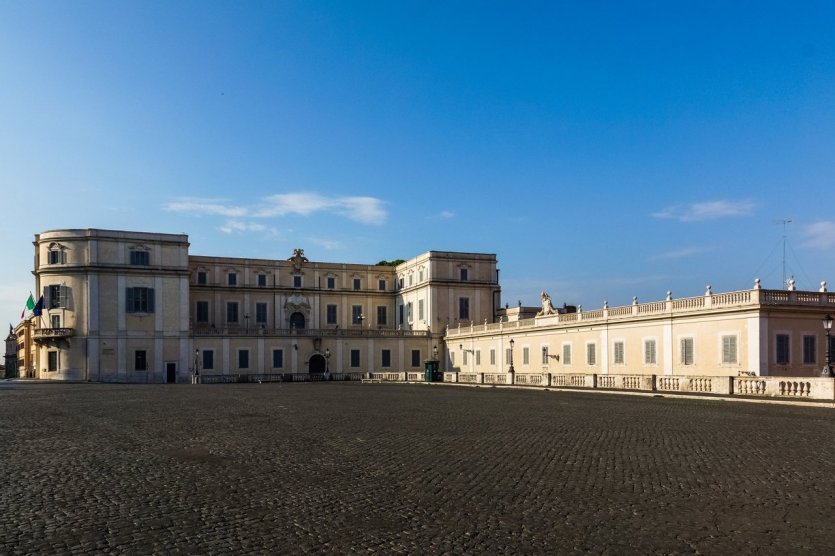 2- The Aurora Palace, Brazil
Official residence of the Brazilian presidency, the Aurora Palace is located in Brasilia. It is located east of the city, on a peninsula overlooking Lake Paranoá. Its architecture may be surprising since, unlike many other presidential palaces around the world, it is contemporary. The architecture of the palace is named after Oscar Niemeyer and he used materials such as glass, metal and concrete in its construction. The building has three levels. For those who wonder about the name, it refers to a former president of Brazil, Juscelino Kubitschek, who said that "Brasília is the new dawn in the history of Brazil".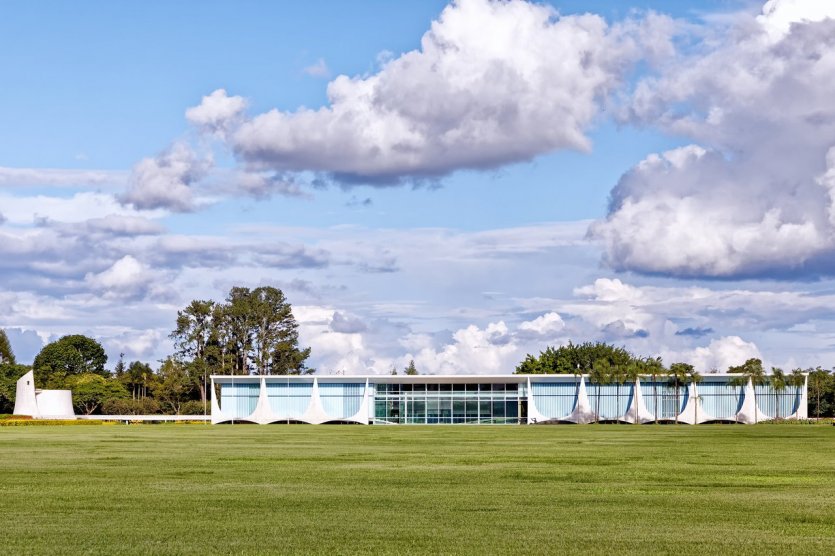 3- The Royal Palace of Rabat, Morocco
During a stay in the Moroccan capital, you should not miss the esplanade where you can contemplate the Dar El Makhzen, the Royal Palaceof Rabat. It is rather considered as an administrative building since Mohamed VI does not live there. However, he sometimes uses it for receptions. It is not possible to go inside, but you can admire the decoration of the building, especially the main door and its oriental ornaments. The architectural complex is surrounded by an enclosure, and there are also beautiful green tiles decorating the roof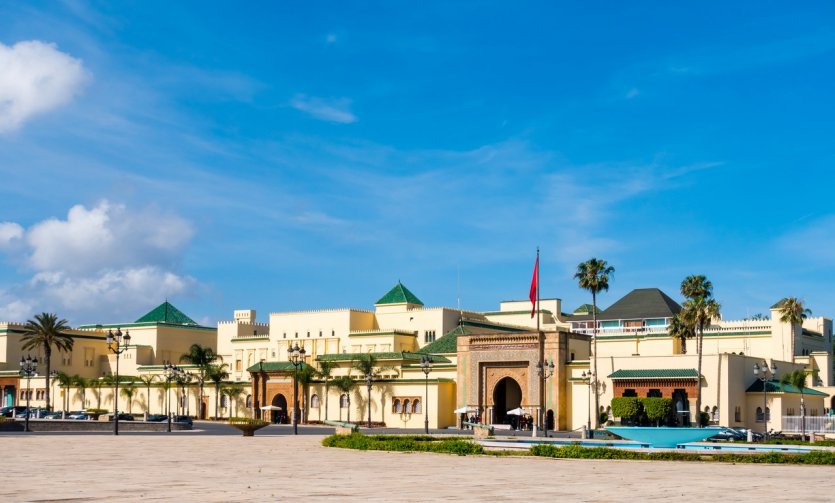 4- The National Palace of Belém, Portugal
The National Palace of Belém, which as its name suggests, is located in the district of Belém in Lisbon, is the official residence of the President of the Portuguese Republic. Its main facade, of mannerist and baroque style, is composed of 5 buildings that were built in the second half of the 17th century. Due to the colour of its facade, the monument is also called "pink palace". It is possible at certain times to visit the interior of the building, which houses some sumptuous azulejos. Also not to be missed is the Museum of the Presidency of the Republic located in the old stables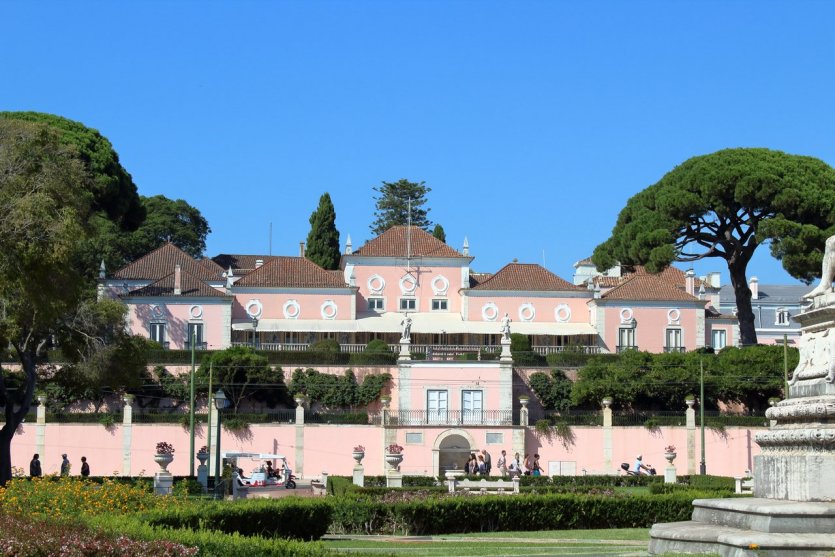 5- Hofburg Palace, Austria
Located in Vienna, the Hofburg Palace is the largest palace in the city and the residence of most of the country's leaders in history. Today it is the seat of the Federal President of the Republic of Austria, who has a working office there. Its architecture is flamboyant and the oldest parts date from the 13th century. More than just a former imperial palace, the building also houses museums, the Congress Centre and the Spanish Riding School. It is a must-see when visiting Vienna and time should be taken to see the Imperial Apartments and its valuables, the Sissi Museum, as well as the silver collection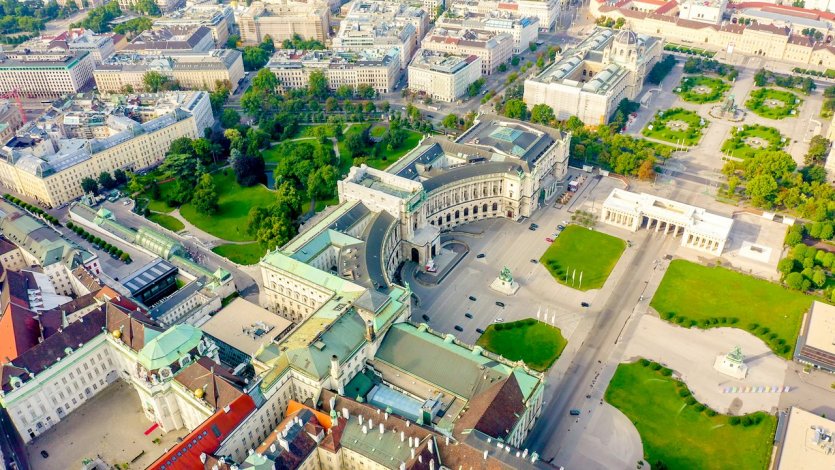 6- The Palace of Versailles, France
It is impossible to make a top on the most beautiful palaces of presidents and kings in the world without mentioning the sublime Palace of Versailles. It was the residence of kings Louis XIV, Louis XV and Louis XVI during the monarchy. A visit to this huge building includes the Hall of Mirrors, the royal apartments, the Museum of French History and the Royal Opera House. The discovery of what remains one of the most beautiful monuments in the world also includes a stroll in its park. You can admire the Temple of Love, the Petit Trianon, the Grand Trianon, Queen Marie-Antoinette's hamlet and countless statues, fountains and water beds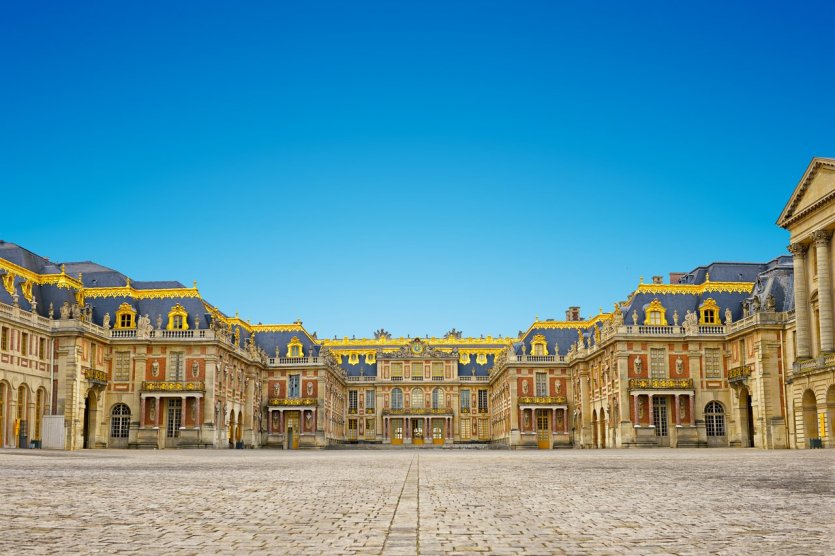 7- The Royal Palace of Madrid, Spain
Although not inhabited by the current monarchs, the Royal Palace of Madrid, which dates back to the 18th century, is the official residence of the kings of Spain. It was the main residence of the country's kings from Charles III to Alphone XIII. However, some ceremonial events are still held there. The building was inspired by the plans that Bernini made for the construction of the Louvre in Paris. There is a courtyard surrounded by several monuments as well as a parade ground. A visit by the public is possible, and it offers a real journey through the history of Spain. Among the many rooms in the building, the throne room, the painting gallery, the royal armoury, the royal kitchen and the main staircase deserve special attention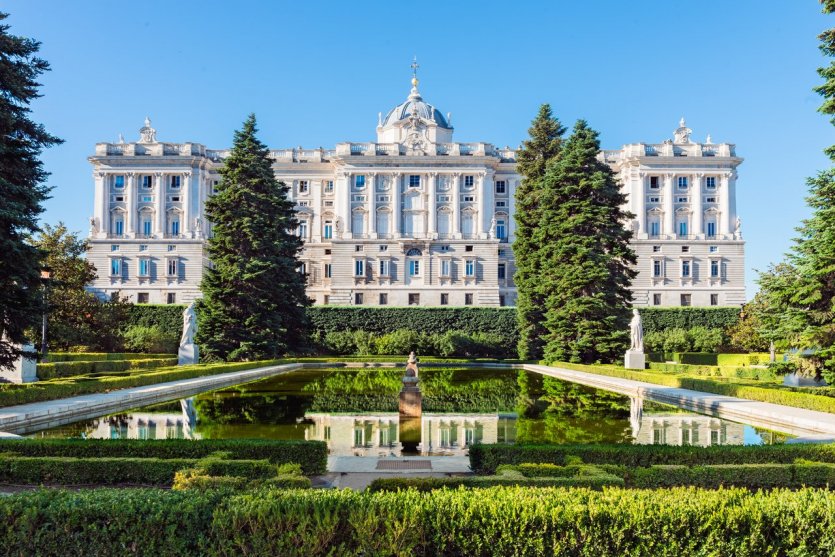 8- The Royal Palace of Phnom Penh, Cambodia
A monument that serves as the residence of the king of Cambodia, the Royal Palace of Phnom Penh is a place of beauty and a must-see during a stay in the country's capital. It is a jewel of traditional Khmer inspiration with magnificent glazed tile roofs. Designed in the 19th century, it has evolved over time but one thing is certain, the different buildings, the pagodas with golden roofs and tapered spires, as well as the gardens, cannot leave you unmoved. There are so many things to photograph that one could almost get lost. The sculpted pediments, columns and frescoed galleries are other treasures to be captured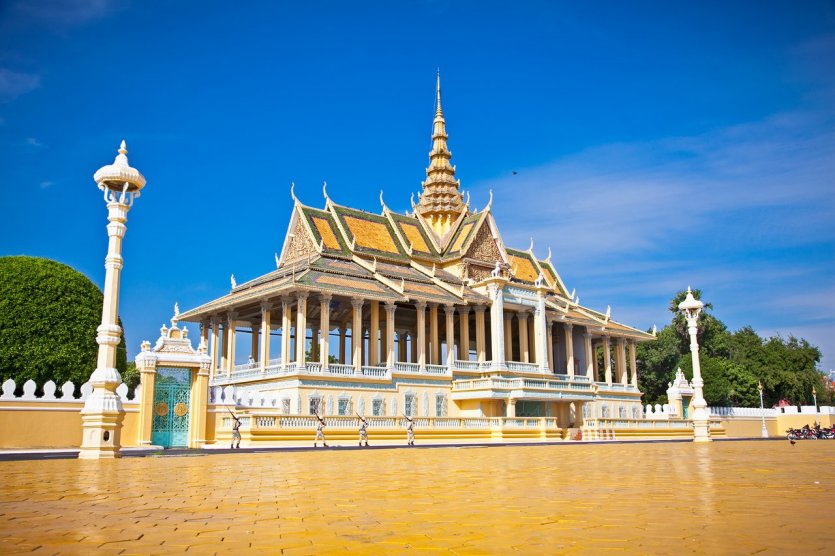 9- The Tokyo Imperial Palace, Japan
Surrounded by its original moat, the Tokyo Imperial Palace is the current residence of the Emperor. It is located in the central district of Chiyoda, covers an area of 1.15 km2 and appears as a real oasis of calm and greenery in the heart of the tumult of the Japanese capital. The monument has a white facade and traditional architecture with gently sloping gabled roofs. Around the palace, two areas are accessible to the public at all times. These are the Eastern Gardens and the National Outdoor Garden, peaceful and charming places to stroll or jog. For a guided tour of the inner park, on the other hand, it is necessary to fill in an online form to choose one of the two tours that take place twice a day from Tuesday to Saturday, and which are organised by the staff of the Imperial Family Agency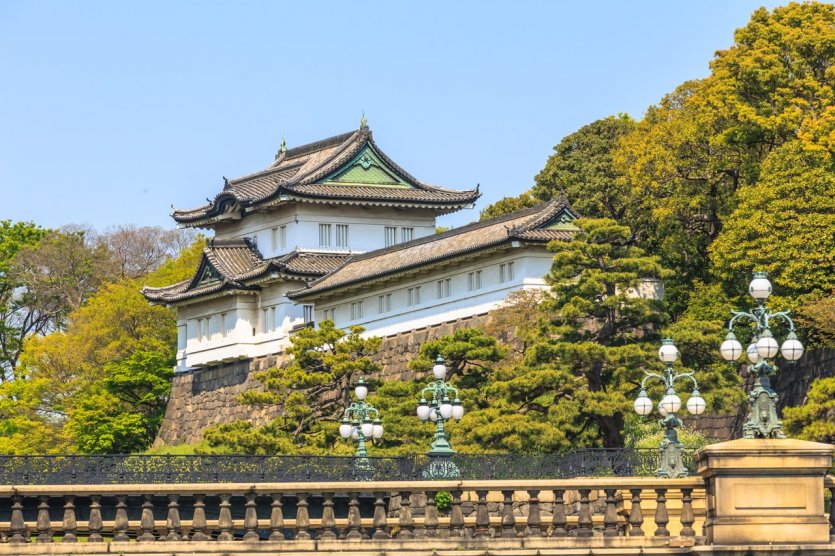 10- The Mariinsky Palace in Kiev, Ukraine
Built in 1744 by order of Empress Elisabeth, the Mariinsky Palace is a splendid baroque monument along the Dnieper. It is a ceremonial residence for the president of Ukraine. It was severely damaged during the Second World War and therefore underwent two major restorations in 1940 and the early 1980s. Although it cannot be visited, it is possible to take nice pictures of its facade, easily recognizable with its columns and its bluish tint. The Marrinsky Palace is adjacent to the building that houses the national parliament, the Rada