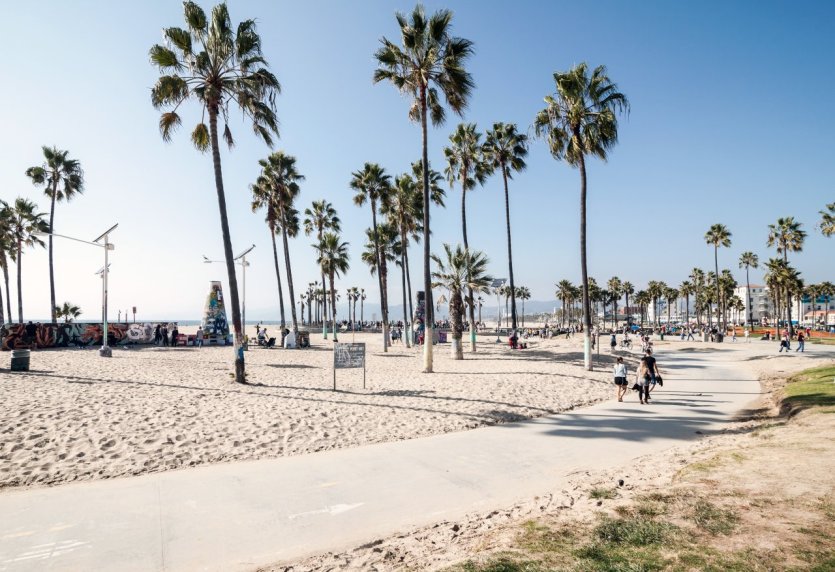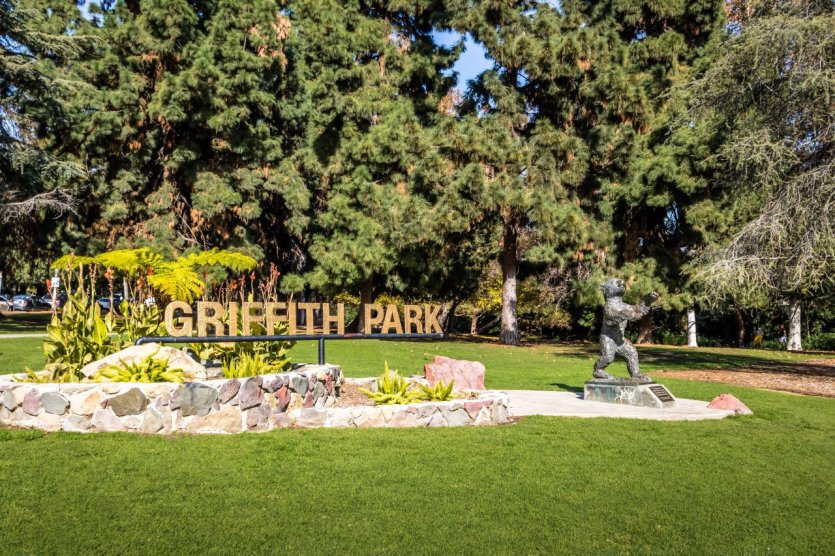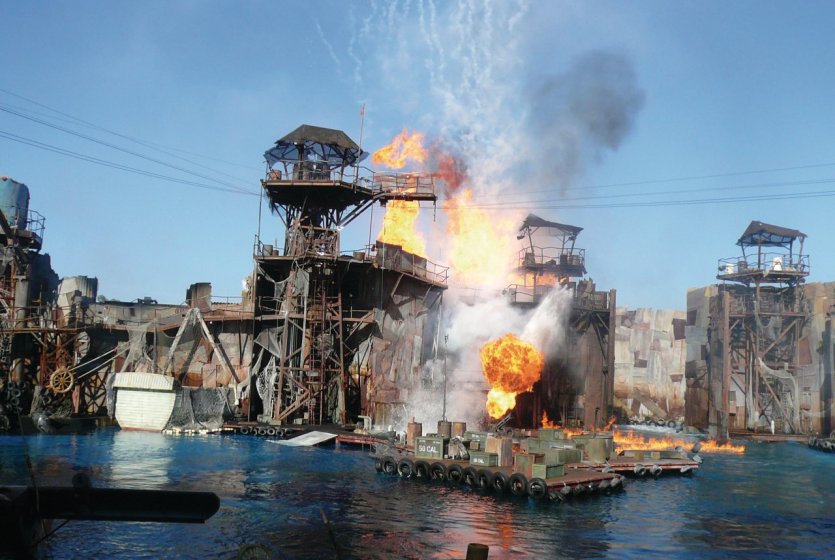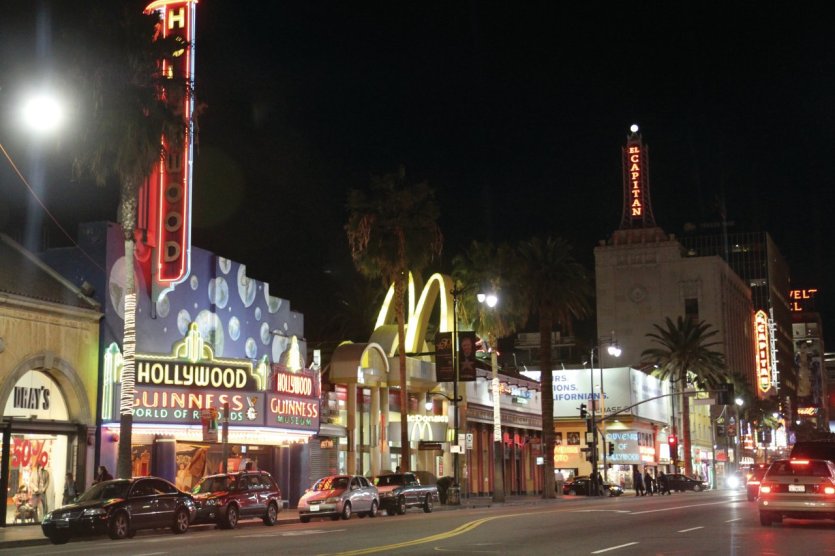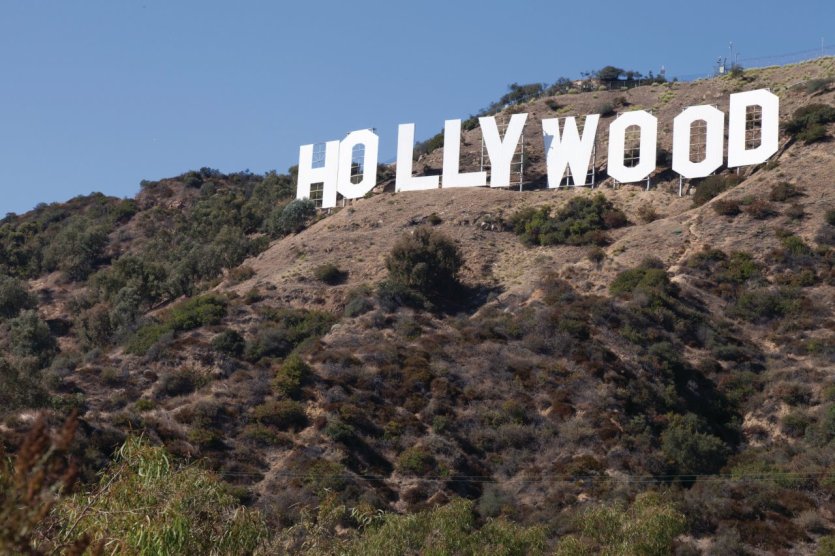 At the beginning of the 20th century, after a quick trip to the East Coast of the United States, the great American studios settled in Los Angeles in the Hollywood district. The ideal weather conditions of California and the proximity of the sumptuous landscapes of the American West offered the perfect conditions for the realization of the westerns so popular at the time of the silent movies. Since then, Los Angeles has been able to impose its supremacy on the world cinema and a stroll in Hollywood will allow you to dive into the heart of the American 7th art, while trying to understand the keys to its success
In the footsteps of the stars
You can start by discovering one of the great Hollywood studios, depending on your favorite films or series. If you are an Alfred Hitchcock fan, you can visit the scary Bates Motel from the movie Psycho by going to Universal Studios. You can also discover the sets of the series Desperate Housewives and get close to the famous shark from Steven Spielberg's film Jaws... Consult the websites of each of the major studios (Universal, Warner, Sony, Paramount...) to find out the list of film and series sets to which you will have access, as well as the other activities that are offered (3D projections, themed theme parks) in order to make up your mind!
After visiting a studio, go to Hollywood Boulevard and its unmissable "Walk of fame". Created in 1958, this walk of fame immortalizes the biggest names in show business by giving them a star. Most of them are movie stars, but musicians and other stars complete the list of more than 2,000 names. The boulevard is always full of street performers who know how to make your visit festive. Also on the star level is the Madame Tussauds Wax Museum, a must-see for aficionados of American glamour. With figurines costing more than US$300,000, you will undoubtedly have the impression of meeting the celebrities of your dreams, as perfection is deceptive. You can take pictures with Beyonce, Quentin Tarantino or Jackie Chan; artists of all disciplines are represented there, in a city where cinema and contemporary art have never been so close
The Eldorado of artists
Since rents have skyrocketed in the outskirts of Manhattan in New York, many artists and creatives who had found refuge in Brooklyn are now moving to Los Angeles, where life is gentler and less expensive. With them, a new dynamism has taken over the city's art cultural scene. Hundreds of art galleries have opened in the last few years, high fashion houses have set up shop, and there are more concerts and club nights than you can count in the trendy neighborhoods. So if you want to get a taste of contemporary American design, you've come to the right place. The first stop not far from West Hollywood is the Los Angeles County Museum of Art (LACMA), which offers permanent and temporary exhibitions of its collection of more than 150,000 works of art from the pre-Columbian period to the present day. Renovated in 2008 thanks to the work of architect Renzo Piano, the LACMA comprises 7 buildings scattered around Hancock Park, covering a total area of 8 hectares. For those who are passionate about art, you should plan at least a full day to explore this kingdom of the arts
In the downtown area, the Museum of Contemporary Art (MOCA) has also become one of L.A.'s cultural hotspots, offering exhibitions of both emerging and established artists. The Getty Center, in the hills above the city, offers a sumptuous setting for a stroll thanks to its beautiful botanical garden and its 360° view of the city, while offering an honorable collection of the great masters of the pre-20th century, as well as an interesting photographic collection. These museums also offer concerts and shows that are worth a visit, so think of visiting their website before going there
For your evenings, the Walt Disney Concert Hall can be an enchanting stop for both its architecture and its programming. Designed by Frank Gerhy, the establishment is known for its excellent acoustic system. It is the home of the Los Angeles Philharmonic
If you want to discover the hot nights of the city, the club Avalon is a classic and will give you the opportunity to dance until the end of the night on electronic sounds. For the more hardy, about two hours south of the city in Palm Springs, the 2022 Coachella festival will be held on the weekends of April 15-17 and 22-24 and will feature, as it does every year, concerts by both emerging artists and superstars. Now considered one of the most important American festivals, find out about its very diverse program before you leave, you could easily be tempted!
Nature at your fingertips
Whether in the city or on its outskirts, it's easy to enjoy nature in Los Angeles. Venice Beach and Santa Monica immediately come to mind, with their promenades and large sandy beaches where surfers come to beat the waves of the Pacific. Griffith Park, located north of the city, covers nearly 2,000 hectares and is also an ideal stopover. Whether you are a lover or a family member, you can discover it on horseback until sunset and enjoy an exceptional view of Hollywood. For a true immersion in the American nature, California and its national parks abound in sublime landscapes a few hours from Los Angeles. About 4 hours away by car is the Sequoia National Park with its unforgettable nature. The redwoods are gigantic and the largest tree in the world (83 meters high and 8 meters in diameter) has been recorded there
Not far from there is the famous Death Valley, which is best visited in the spring, as the heat can reach records in summer. The highest temperature on earth was recorded there on July 10, 1913, when the thermometer showed 56.7°C! 4 days are enough from Los Angeles to visit these two parks. For those who decide to stay longer, there are several choices. For example, you can discover the best American wines along the Californian coast in the direction of San Francisco, or test your luck by going deep into the Arizona desert in the direction of Las Vegas.
Smart info
When is the best time to visit? Spring and summer temperatures are ideal, with an average of 20°C in February, rising gradually to 30°C in August. Rain is very rare during these two seasons. The city is busiest in summer, so if you want to avoid the crowds, plan a trip in spring
Getting there. Many airlines offer direct flights to L.A. departing every day from CDG (usually 11.40 hours)
Find your flight at the best price - Compare
Rent your car at the best price - Compare
Useful. To prepare your trip in the best way.
DISCOVER LOS ANGELES - More information on the website
Book your accommodation at the best conditions - Compare
Find a cultural or sports activity - Find
Get a quote for a customized trip with a local agency - Request a free quote