Geneva, Lausanne and Lavaux in 3 days
Summary of the stay
3 days
Spring
Summer
Solo
Couple
Friends
Culture / Heritage
Faune and flora
Discovery
Luxury
With Lake Geneva to accompany you, these 3 days between Geneva, Lausanne and the vineyards of Lavaux will give you the opportunity to combine cultural, historical and gastronomic visits.
Map, Itinerary of the stay and pictures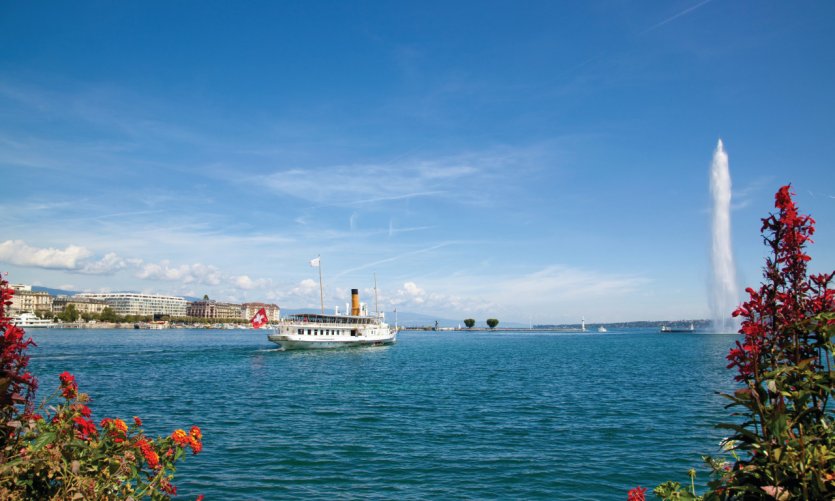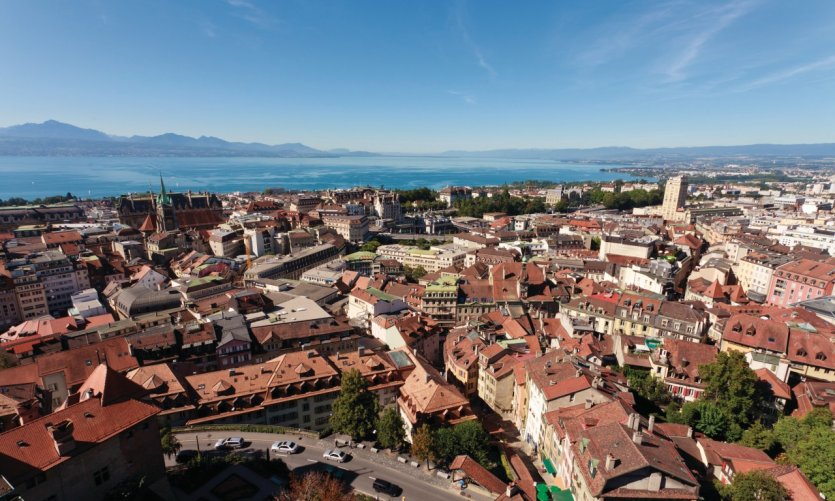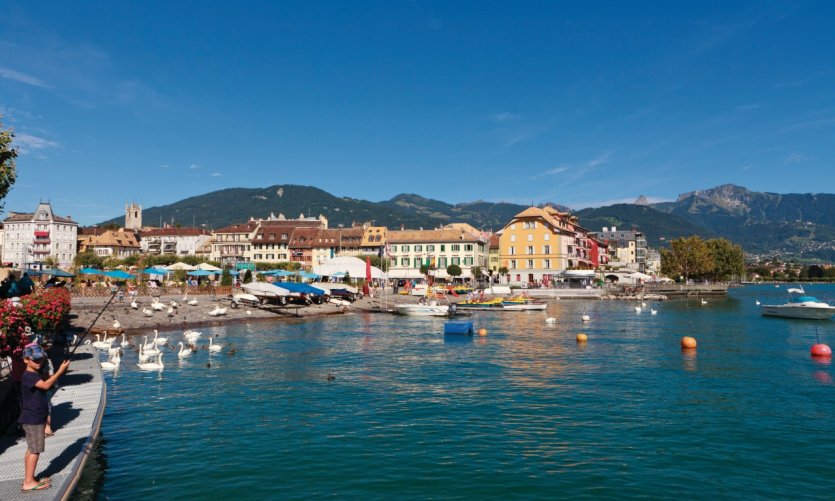 Loading in progress....

Please wait a moment
Itinerary of the stay
Zürich
Geneva
Lausanne
Lavaux
Saint-Saphorin
Chexbres
Vevey
Travers
Chur
Create my own guide
You will be redirected to mypetitfute.com, where you can modify the route in the itinerary of the guide.
: Organise your trip with a local agency !
request for a free quotation
Detail of the stay : Geneva, Lausanne and Lavaux in 3 days - 3 days
Day 1: Geneva
Known as "the smallest metropolis in the world" or "the city of peace", Geneva is an international city. Start your visit with a stroll along the lake - with its famous water fountain - then through the narrow streets of the old town, stopping in front of St. Peter's Cathedral and the Reformation Wall. Feel the international charm of the city by visiting the UN headquarters (Palais des Nations) and enjoy its Latin character by discovering its renowned cuisine and wines.
Day 2: Lausanne
Take a train from Geneva to Lausanne (30 to 45 minutes). In the morning, visit the medieval city of Lausanne, its cathedral and its steep streets, especially on Saturdays when a lively market is held there. After lunch in the centre, two possibilities: art lovers can go up to the heights of Lausanne to visit the Fondation de l'Hermitage, which always has very beautiful temporary exhibitions, while sports enthusiasts or those travelling with their families can go down to the quays ofOuchy and visit the Olympic Museum. In the evening, go out to one of the trendy places on the Flon.
Day 3: Vineyards of Lavaux
Get off at the port of Ouchy and board a CGN (Compagnie Générale de Navigation) boat for a cruise on the lake to Chillon. Visit the castle, then take the boat (or the VMCV 1 bus) to Vevey. After lunch in Vevey, take the train through the vineyards to Chexbres, a very pretty village. Stroll through the vineyards of Lavaux, either to Saint-Saphorin (30 minutes) or to Cully (2 hours). Then take a CFF train to Lausanne/Geneva from either of these villages.
Book your trip !
accommodation
Book a hotel

Holydays rental
On the spot
Book a table

Find an activity
Back to the ideas for your stay
Ideas for holidays and week-end breaks Switzerland