Lausanne
Travel guide

Lausanne
Book a flight

Find an accommodation
It is undoubtedly to Jean-Jacques Rousseau and his novel La Nouvelle Héloïse, published in 1761, that Lausanne and the Swiss Riviera owes some of its aura. The capital of the French-speaking canton of Vaud, its old town is made up of valleys with medieval and steep streets filled with hotel shops and elegant shopping addresses. Unless you opt for the metro or funicular, the three hills of Lausanne will put your calves to the test. What could be more natural, you might say, for a city that has been home to the headquarters of the International Olympic Committee since 1915? We also know how to relax in this part of French-speaking Switzerland, and under its airs of a provincial town, the city shows an astonishing cultural dynamism, something that can be measured by consulting the "Visits" section of the Lausanne tourist guide. From pints from the Vaud region to gastronomic discoveries, the fine mouths will not be outdone. By joining the beautiful shores of Lake Geneva, you can also enjoy a romantic canoeing session on the fresh and calm waters of the lake, while in summer, you will head towards Montreux to enjoy the performances of the world's greatest jazzmen. We will not miss the Cathedral of Notre-Dame, a true Gothic masterpiece of the Swiss city and the Lausanne Botanical Garden, a true haven of urban peace! Easily accessible from France, by train or plane, the cosmopolitan city of Lausanne is not finished surprising.
Read more
What to see, what to do Lausanne?
Book an activity

Customized travel
When to go Lausanne ?
To know when to go to Lausanne, you have to take into account the tourist seasons that regulate your year. The high season extends from mid-May to mid-September, when the weather is more favourable and Europeans are on holiday. But if you go to Lausanne from the end of November to mid-April, you should know that the Lake Geneva region is also very attractive because of its proximity to the ski slopes and its Christmas markets such as the one in Montreux, which is known beyond the borders. If music and stage art enthusiasts will say that the best time to go to Lausanne is during the festival season (Montreux Jazz Festival, Montreux Comedy Festival...), it is important to take into account that prices can rise very quickly and availability can become rare. So when to go to Lausanne? Hotel rates are more accessible in low season and Lausanne and the Swiss Riviera are just as pleasant to visit as in the middle of summer. If you still choose July and August, take a look at the region's cultural agenda to avoid unpleasant surprises when you arrive!
Read more
Suggested addresses Lausanne
Travel Lausanne
Book a flight

Find a hotel

Car Rental

Travel Insurance

Find a local agency
Covid-19 : current situation Lausanne
Due to the Covid-19 pandemic, entry and travel restrictions may apply Lausanne. Remember to visit
the site of the Ministry of Foreign Affairs
before you leave for the latest information
Practical information for travel Lausanne
How to go Lausanne
How to go alone
There is no airport in Lausanne. The easiest way is to land in Geneva (average price of a flight from France: between 60 and 175 €) and rent a car or take the train, the distance is 60 km. To obtain attractive rates, it is essential to do so well in advance. The same goes for housing, anticipation will allow you to make substantial savings.
How to go on a tour
To participate in an organized trip to Lausanne, specialized tour operators will be used. They produce their own trips and are generally very good advisors because they know the region inside out. However, their prices are often slightly higher than those of generalist travel agencies. The flight and accommodation combinations are sometimes more economical than if you prepared your stay yourself
How to get around
Public transport is very efficient in Lausanne and on the Swiss Riviera. You will often have to use the train and bus network. In addition, feel free to do a section of your journey by boat and the rest by small rack and pinion train. These transports are free for children under 6 years old (except private company) and children from 6 to 16 years old benefit from the half price. For those over 16, if you plan to travel often, there are several types of discounts.
Featured articles Lausanne
Prepare for your trip Lausanne
Transportation
Car Rental
Taxi
Tailor-made trip
Accommodation & stays
Find a hotel
Holiday rental
Services / On site
Book a table
Activities & visits
Discover Lausanne
Both urban and seaside, between lake, mountains, vineyards and forests, Lausanne seduces with its gentle way of life. Voted best small city in the world, it offers all the characteristics of a metropolis, but on a human scale: discover unique museums such as Plateforme 10, the new arts district of Lausanne or the Collection de l'Art Brut, relive the values of Olympism by entering the Olympic Museum, a unique place in the world, and enjoy the lively evenings in the heart of the city. Let yourself be tempted by an innovative gastronomy that revisits tradition and honours local products. And then, breathe! It is also a breathtaking natural environment with Lake Geneva, the Alps and the Jura in the background and the terraced vineyards of Lavaux, classified as a UNESCO heritage site. Take advantage of the "Lausanne City Pass" offer. Thanks to this unique ticket, you can discover the region's must-see tourist attractions.
Pictures and images Lausanne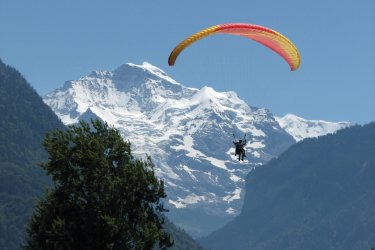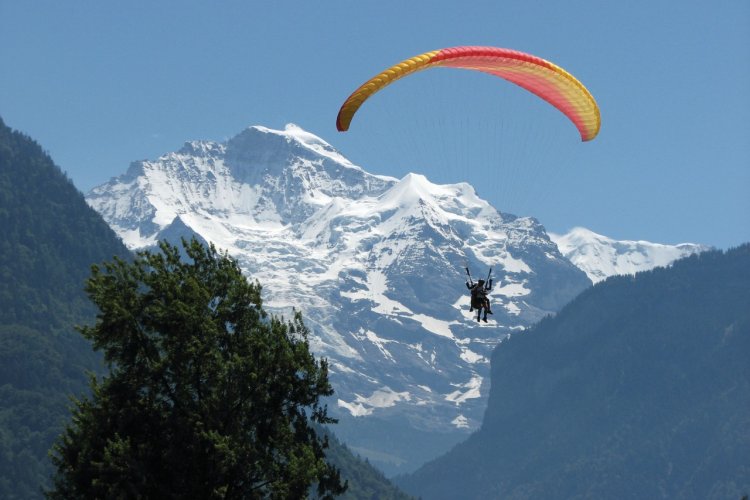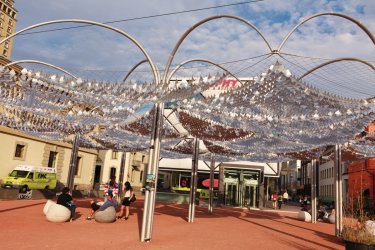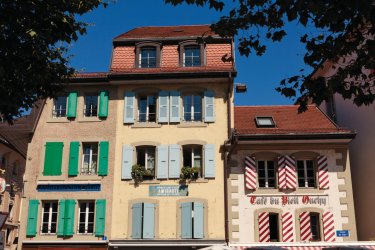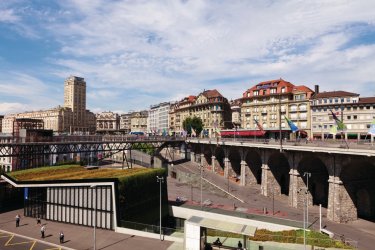 The 12 keywords Lausanne
1. #Chasselas
Chasselas is the great local wine speciality. This discreet white wine puts aside the primary aromas typical of varietal wines to let the fruity and robust notes, resulting from the particularities of the winemaking process and the soils on which it has grown, specific to the canton of Vaud and particularly to the Lavaux region, dominate.
2. #Chocolate
Swiss chocolate is a tradition that we no longer present. Cailler, Favarger, Suchard, Kohler or Nestlé, the great chocolate makers are legion here. So you will of course find excellent confectioners in the centre of Lausanne. Chocolate factories will even open their doors to you. Tasting obligatory!
3. #Vaudois flag
The Waldensian coat of arms was decided two days after Independence, in 1803, with the motto: Liberty and Fatherland. Its colours, green and white, originate from the green flag of the Waldensian revolution of 1798, whose motto was: Liberty, Equality. White symbolises the entry into the Swiss Confederation in April 1803.
4. #Crust
The crust does not dethrone the fondue in our hearts, but this kind of Swiss welsch is well worth tasting. It's a huge slice of bread soaked in white wine and covered with Gruyère cheese - on which there's no skimping - and baked in the oven. It is accompanied by spring onions and gherkins. Simple, but highly effective!
5. #Jazz
Founded by Claude Nobs in 1967, the Montreux Jazz Festival welcomes every year many talents from the jazz, rock and blues worlds. A must do, if only to enjoy the idyllic lakeside setting. As the Swiss Riviera has no difficulty in attracting jazz musicians, the small village of Cully has also created its own festival.
6. #Léman
The lake is the wonder of Lausanne, which can be contemplated from many points of view and which will never cease to surprise us with its beauty. You can of course swim there in the summer or simply enjoy the stretch of water surrounded by snow-covered mountains and, above all, savour the blushing sky when the sun sets.
7. #Métro
Diverse and varied public transport almost always on time. As French people, we dream about it, the people of Lausanne have done it. With two metro lines to serve this small city, that's more than enough. What's more, the buses have been electric since 1932. So really, there's no reason to take the car, especially since there's always the train to get between cities.
8. #Marathon
As an Olympic city par excellence, Lausanne had to host its marathon. This has been done since 1993, and we recommend it. The atmosphere is great, the course from Lausanne to La Tour-de-Peilz is sublime. As you walk along the lake, you will have a view of the snow-covered peaks of the Alps or the hills of the Lavaux. Enough to keep your energy intact for 42 km!
9. #Papet vaudois
This local dish will be included on all the menus of traditional restaurants. Without any artifice, it consists of potatoes, leeks and Vaud sausage. Its strong symbolism represents the colours of the Waldensian flag: white for the potatoes and green for the leeks. Very consistent, this dish is always a pleasure.
10. #Nightlife #
There are countless bars and clubs in the city. After Zurich, Lausanne is the second city in Switzerland considered to be the most interesting and richest in terms of nightlife. Many partygoers from all over Switzerland and even from France come to Lausanne to celebrate the weekend as it should be!
11. #Hiking
There is something for everyone in terms of hiking: from the high mountains with the Rochers de Naye or the Dent de Jaman, marked trails all around the Riviera, and even routes marked out with gastronomic stops, with excursions to the mountain pastures in restaurants where you can taste various local dishes in a country atmosphere.
12. #Lavaux #
The Lavaux region and its magnificent vineyards, classified as a UNESCO World Heritage Site, offer an incredible landscape within easy reach. It is just as impressive by train, passing through the beautiful villages of Lausanne and the footpaths. Above all, don't forget to stop at a winery for a wine tasting.
You are from here, if...
You are a picnic enthusiast on the lake with its beautiful beaches. And you don't hesitate to take your board with you, because stand-up paddle is better on calm water.
You sort your rubbish well and respect the official days for rubbish disposal.
You abuse the "if ever": if you ever want to do this, or if you ever want to see that. No injunction here, we propose, and you dispose.
You say goodbye to say goodbye.
You wait for the green light to cross as a pedestrian.
You've already passed Stan Wawrinka at the gym. The country boy, a world-famous tennis player, is a man of great simplicity, and it's not uncommon to run into him in the city.
You have cheese fondues even in the middle of summer. And you vary the pleasures with half and half fondues, or with tomatoes, mushrooms..
And above all, you are from here if you are not a frouze (name given to French expatriates in Lausanne).
Other destinations nearby Lausanne