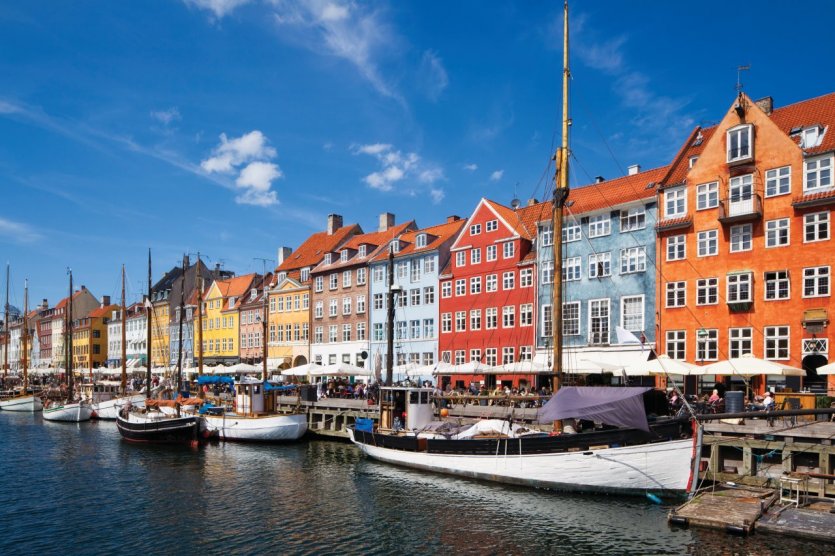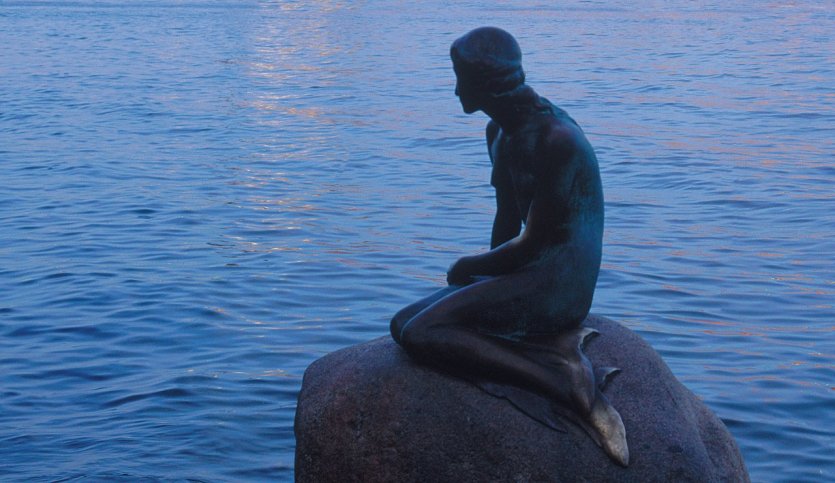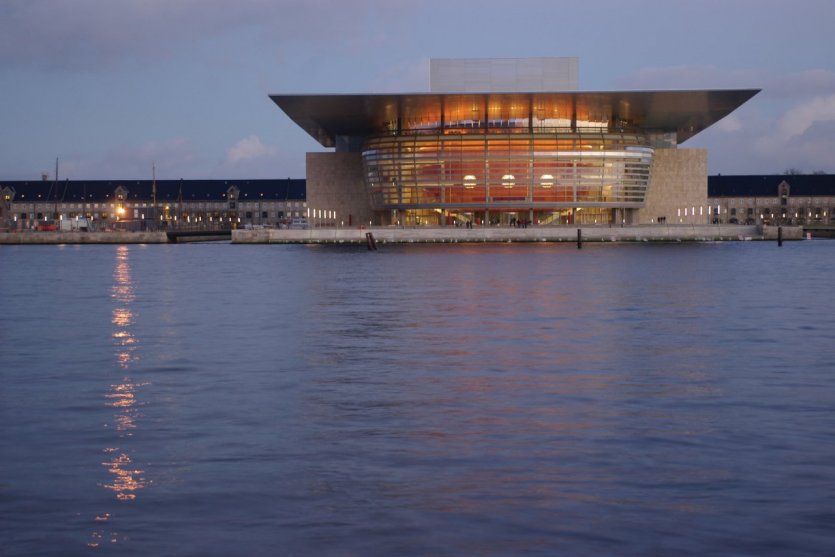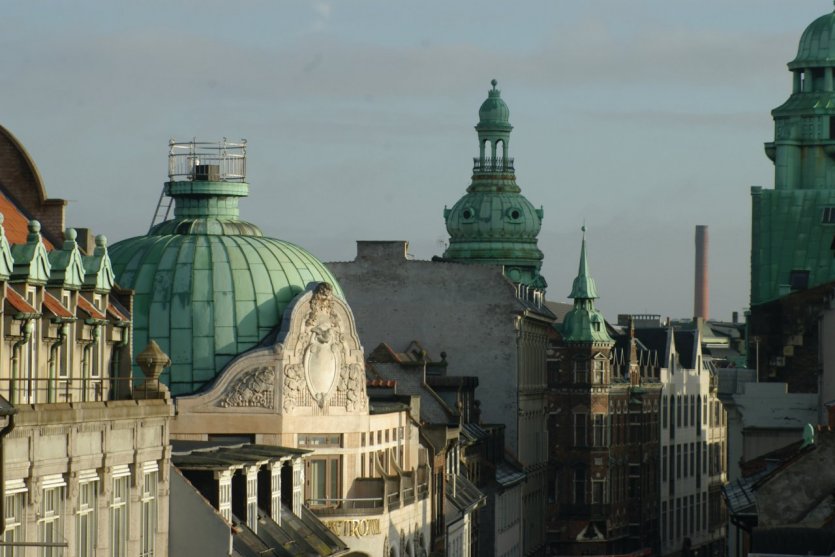 Capital of the "Latin country of Scandinavia", Copenhagen is far from the clichés of the Far North and its past image as a dirty and sad industrial port. At the forefront of design and new technologies, this city, where life is good, blends modernity, simplicity and originality with perfection; proudly asserting its identity through a Viking past and Nordic sagas
Combining courtesy, rigour and relaxation, the inhabitants benefit from an exemplary social policy system, even if they sometimes complain about it! Behind their legendary discretion lies a formidable efficiency. Peaceful Copenhagen, the one that once inspired the famous storyteller Hans Christian Andersen, unveils palaces, royal parks and museums, as well as towers with bold architecture. Enjoy the absence of traffic jams, horns, and insults (although cyclists are happy to quote the lost pedestrian on their territory), admire the buildings of famous architects, go from festivals to underground evenings, cross bridges defying logic and imagination, etc. So what makes the little mermaid so melancholic (at least her replica, the original being, after many assaults, hidden in a safe place) on her rock by the sea? One thing is certain, Copenhagen the chrysalis, the snout in the Baltic, crowned with a lace of wind turbines, is a must-see destination
A warm welcome
A good number of preconceived ideas still persist when we talk about the Scandinavian countries, and in particular the legendary coldness of a people living at the rhythm of endless winters.... And yet! Neither the mood nor the climate of Copenhagen can be associated with such a cliché. If the climate is temperate, the Danish temperament can sometimes be fiery despite its apparent coldness.
You can walk around the Danish capital (as in the rest of the country) in complete peace and, above all, in complete safety, without fear of being quoted or harassed, which does not imply indifference! Proud of their identity, the Danes make it a point of honour to welcome tourists, especially since they are somewhat flattered by their visit to this country that is still too little known. They will therefore endeavour to facilitate the stay of foreigners. The French are particularly well received in Denmark, and for good reason... the Danes are fine gastronomes and lovers of good wine! However, to our great regret, these remarks must be moderate because it must be noted on the spot that this hospitality is not equally distributed to all foreigners and that some people, because of their nationality or skin colour, may have more difficulty integrating into the country...
Everything is designed to improve everyday life
Everything here is designed to make the user's life easier, whether he or she is handicapped, loaded with luggage or simply tired, and this immediately strikes the southern traveller, who is not used to such attention: no dissuasive gantries to access the platforms of the metro or train, wheelchairs in museums, elevators or escalators everywhere, etc. Hotel structures are being developed (there are more than 130 hotels in Copenhagen!) and upgraded, and the service remains commensurate with the services offered. Travel is made easier by a modern road infrastructure (motorways are free), and public transport is as reliable as it is varied (and very easy to use): you can go anywhere, and this is all the easier with the Copenhagen Card (CPH Card) which allows you to use the Greater Copenhagen network - train, bus, tram - without unbinding purse... at least once you have it in your pocket.
A destination for the whole family to discover
Like Denmark, Copenhagen is an ideal destination for a family holiday: many cultural sites have specially designed facilities for children. Most cafés and restaurants offer "children's" menus (not to mention high chairs or changing tables); amusement parks and many green spaces also offer the opportunity to share pleasant and peaceful moments with the family.... Not to mention that many leisure activities and activities are dedicated to the youngest (museums, amusement parks, aquariums).
On a human scale, this is the capital of cycling!
Copenhagen is a city on a human scale, easy to explore on foot or by bike. You can immerse yourself in its characteristic good-natured atmosphere in record time. The short distances make it easy to reach the various points of interest on foot. There is no need to spend a whole day visiting a museum or even going from one neighbourhood to another.
Copenhagen is undoubtedly the capital of cycling! Every day, 36% of the population cycle to work, school or university. And well over half of them have one. You will quickly notice that the urban area is specially designed for cyclists, who can easily travel thanks to 350 km of dedicated trails. Not to mention the car parks/bicycle garages scattered throughout the city, accessory or repair shops, etc. Tourists can rest assured that they can rent a bike from their hotel or from a rental company.
A cultural and design city
Turning its back on its industrial past, the Danish capital has become a highly cultural destination: royal residences (no less than four in the capital itself, three others in the immediate vicinity), superbly arranged, designed and staged museums to showcase the kingdom's little-known history, but also an art that has crossed relatively few borders!
The Danes are at the forefront of design, and it shows in Copenhagen! Among the most famous designers are Georg Jensen (early 19th century), Arne Jacobsen, Hans Wegner and Børge Mogensen (1950s). Beautiful, functional and ergonomic, such must be a Danish object. You will have an idea of what is being done in this field, in different fields (fashion, furniture, toys), by strolling along Bredgade Street (Bruun Rassmussen auction hall, Design Museum, antique shops), by visiting the Danish Design Centre (LEGO exhibition and Vipp bins, invented right here!) or the Ordrupgaard Art Museum and the house of the architect Finn Juhl (Charlottenlund, North of Copenhagen).
A controlled modernity
Copenhagen is also a modern urban area: the capital of design, of course, but also, in recent decades, the capital of bold contemporary architecture, often favouring elegant minimalism. Le Diamant noir, the new district of Havne Holmen, the opera house, Jean Nouvel's Koncerthus are among the leading examples of the renewal of a building art that aims to integrate new buildings in harmony with the urban landscape, while docks, factories and warehouses, renovated, have been given a new lease of life to accommodate cultural facilities, housing and hotels today.
Smart info
When? When? Of course, you can visit it all year round, even if the best time to discover the Danish capital is from the end of May to the end of September.
Getting there. Count approximately between 1h45 and 2h for a flight from Paris to Copenhagen
Find your flight at the best price - Compare
Useful. To prepare your trip as well as possible.
COPENHAGEN TOURISM OFFICE - More information on the website
Book your hotel at the best conditions - Compare
Compare the best campsites offers - Compare
Find a cultural or sporting activity - Find