The must-see attractions of Yosemite National Park
Yosemite National Park is one of the most impressive glacial valleys to be found. In the heart of the Sierra Nevada mountains in California, it is the result of two tectonic plates that collided more than 120 million years ago, merging the rock that was then shaped by glaciers. Yosemite National Park is a concentrate of natural beauty: there is a huge variety of preserved biotopes representing five of the seven specific areas of the American continent. Its spectacular fauna includes possums, pumas and the emblematic black bear. As for wildlife, the king of the Sierra Nevada forest is the impressive giant redwood. To make sure you don't miss anything during your visit or simply to take your eyes off the beaten track, here are our must-see attractions in Yosemite National Park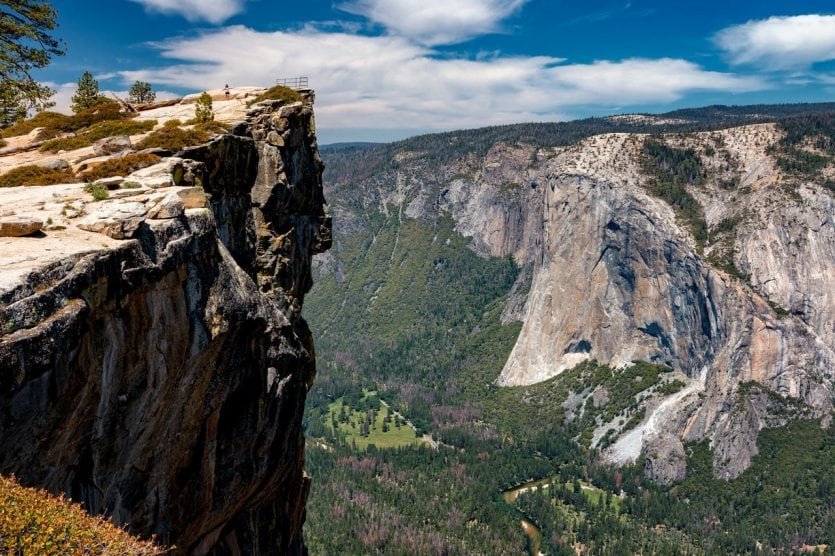 Glacier Point, a unique point of view
Glacier Point is one of the best views of Yosemite National Park. From the top of this cliff, you can overlook the valley at more than 970 m in front of a sublime panorama on the Half Dome, the Vernal waterfalls or the Yosemite Falls. To get there, be aware that the road is closed due to snow from November to May, but you can still access the viewpoint by cross-country skiing or snowshoeing during this period
Mariposa grove, a fantastic grove
Mariposa grove is the wood with the most giant redwoods in Yosemite National Park: three forests in total. We are amazed by these majestic conifers, particularly by the 2,700-year-old Grizzly Giant, which stands at 63 m. We will also see the Faithful couple, the faithful couple. These two trees grew so close together that their trunks fused at the base, forming a unique redwood today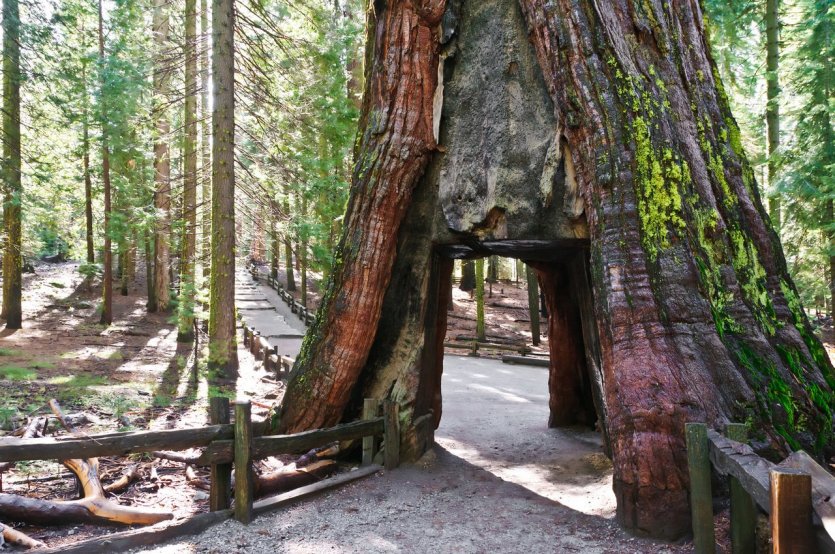 Yosemite Falls, a natural spectacle
Yosemite Falls is the park's treasure. They are among the largest waterfalls in the world and are divided into three parts: Upper Yosemite Falls, Middle Cascades and Lower Yosemite Falls. The most impressive are undoubtedly the Upper Yosemite Falls, which reach 739 m in height. The ideal time to admire them is spring: water is particularly abundant during snowmelt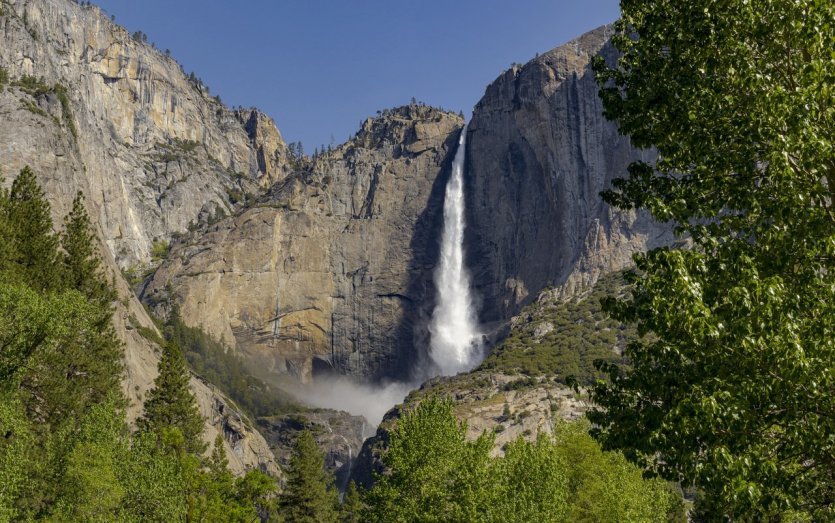 El Capitan, a mythical ascent
Climbing enthusiasts know El Capitan, a vertiginous granite wall that rises to 2,307 m. Twelve routes are at their disposal to explore this giant that makes many climbers around the world dream. If you prefer to reach its summit in a different way, a hiking trail leads to it from the Yosemite Falls. From Tunnel View, you will also have a beautiful view of El Capitan.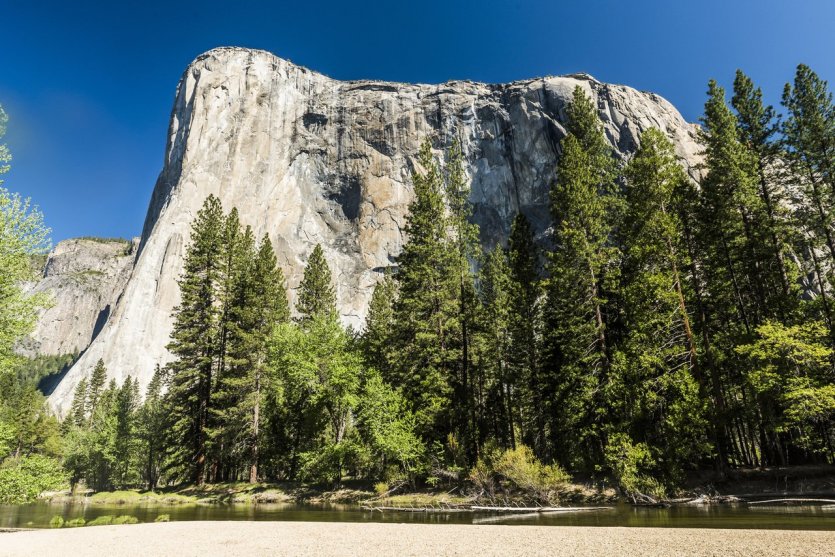 Vernal and Nevada Falls, a well-watered hike
Both formed by the main watercourse of Yosemite Park, the Merced, the Vernal Falls - 96 m - and Nevada - 181 m - offer a very pretty sight after a hike where you shouldn't be afraid to get wet since you are following the Vernal Falls: bring raincoats! With the reflection of the sun, it is not uncommon to see beautiful rainbows form above the waterfalls, forming a photogenic setting as desired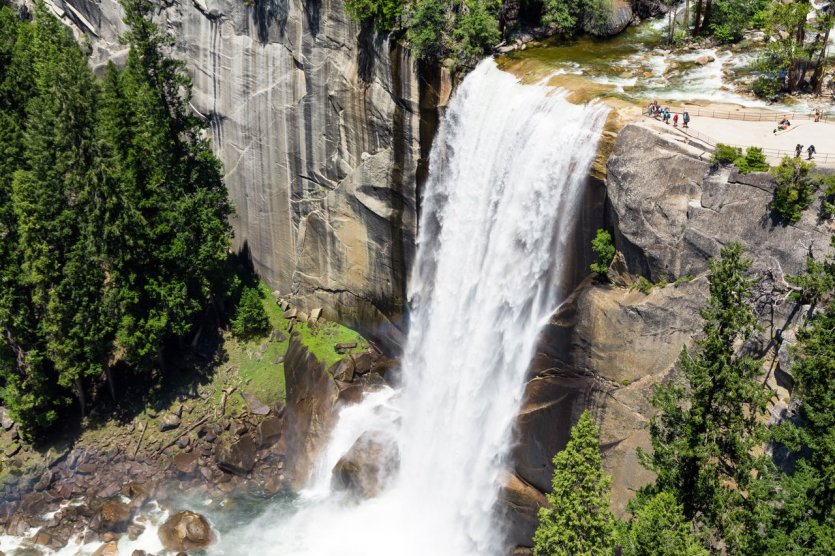 Sentinel Dome - Taft Point, a breathtaking view
Sentinel Dome is a summit of the Sierra Nevada. Coupled with Taft Point, it is a highly recommended trek to get a unique insight into the natural beauty of the Yosemite. We cross huge forests before reaching the top of the Sentinel Dome, offering a 360° view of the park's must-see sites. At Taft Point, the more adventurous will dare to step forward on the edge of the cliffs overlooking the void. Thrills guaranteed!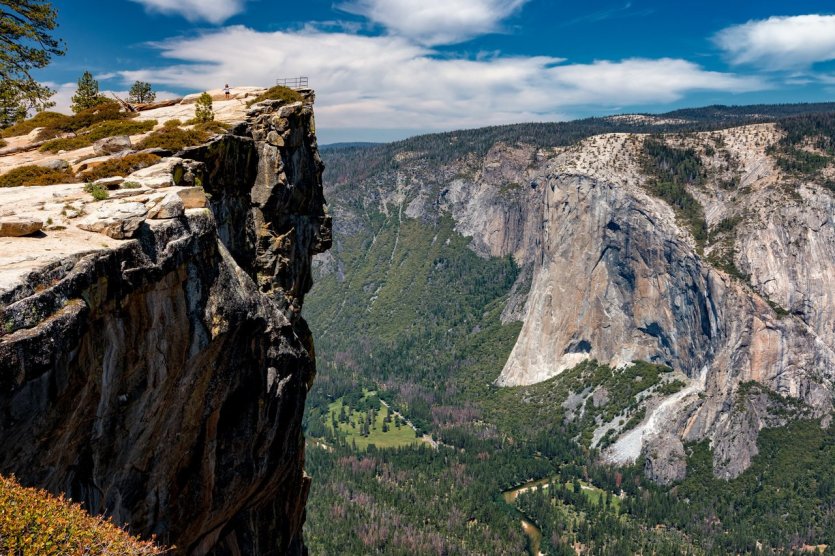 Half Dome, an unforgettable hike
To the east of the park, Half Dome is a granite mountain that is very popular with hikers. To do this, we borrow the Mist Trail or the John Muir Trail. However, the cabled section leading to the summit is more regulated, particularly to regulate high traffic during certain periods of the year. It is limited to 300 people per day, all of whom must have a permit that is won in an annual lottery or according to the remaining places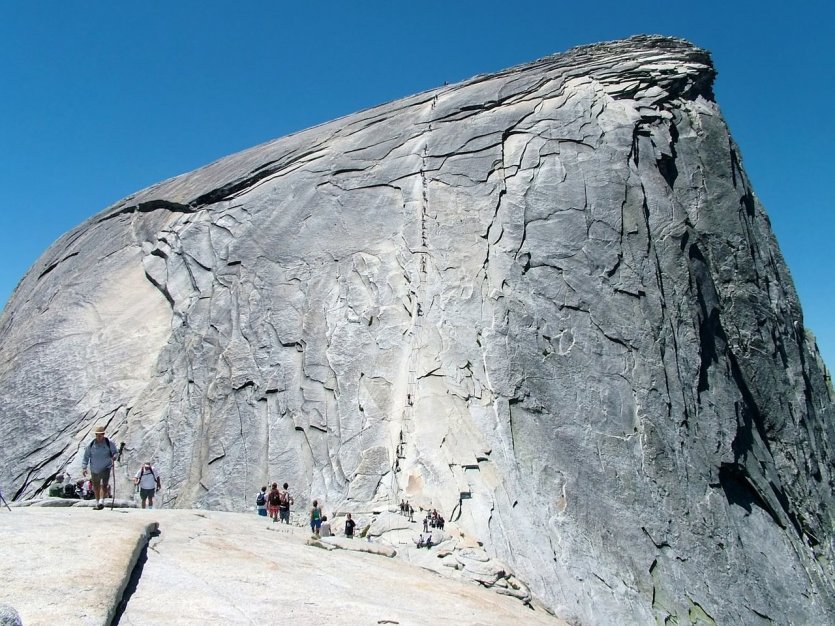 Mirror lake, the mirror lake
Mirror lake is famous for its reflections - hence its name "mirror lake". When the cliffs of the surroundings are reflected in the water, the setting is splendid! The 5 km round trip to Mirror Lake is very pleasant in summer, as it crosses several refreshing streams for swimming. If you want to avoid crowds, however, choose spring or winter. From the trail, the view of Watkins Mountain and Half Dome is unique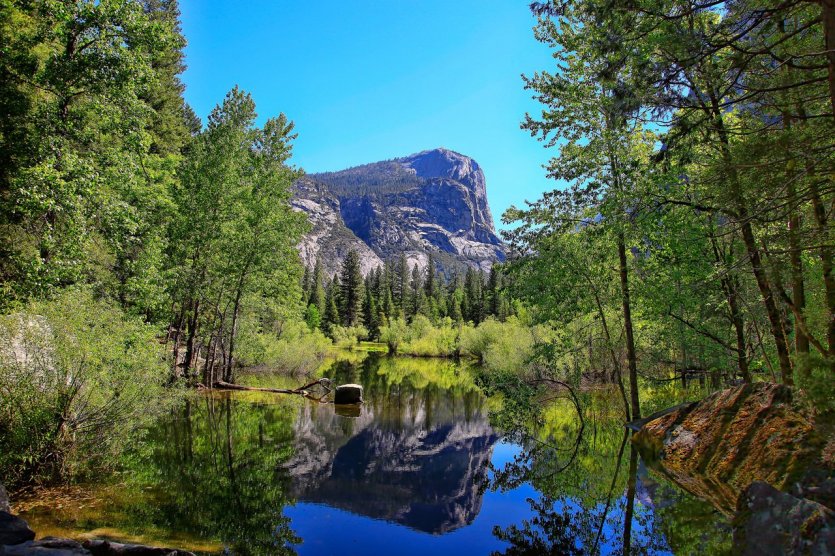 Merced River, as it flows
The Merced River flows through Yosemite National Park. It is possible to practice several activities on its shores, such as fishing, swimming near small sandy beaches or whitewater rafting. It is probably the most popular activity in the spring, during the snowmelt season. Whether you are an experienced rafter or a beginner, the rapids of the Merced River will make you experience an emotional moment, in the middle of an awakening nature.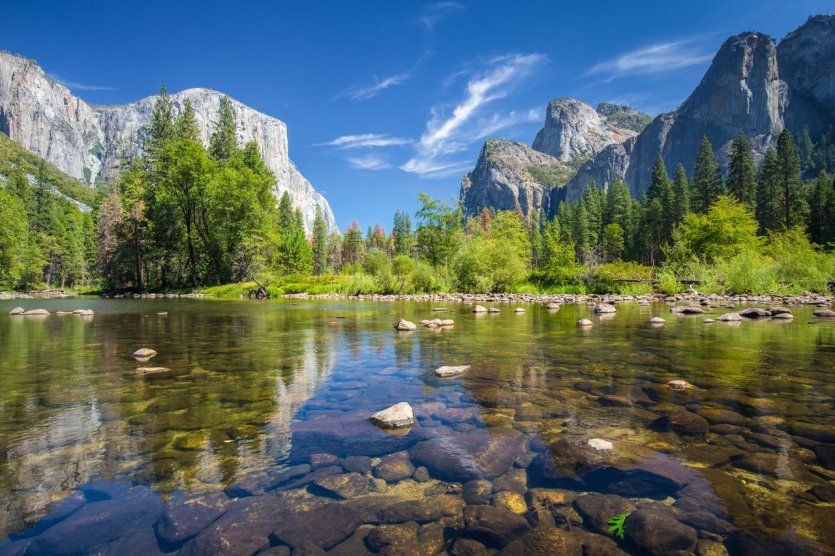 The Yosemite museum gallery, culture in the heart of nature
Just next to the Yosemite Valley visitor center where you will find all the information you need for your visit, is the Yosemite museum gallery which hosts various temporary exhibitions about the park's history. Just behind, you also have to take a trip to Ahwahnee, an interesting reconstruction of an Indian village. And to immerse yourself even more in Yosemite's history, don't miss the Valley Visitor Theatre Center where the film Spirit of Yosemite is shown every day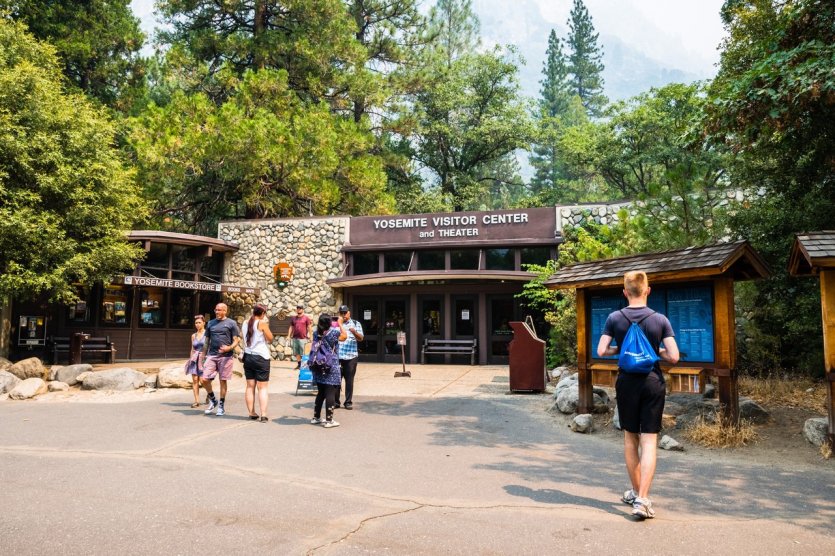 Learn more about Yosemite National Park
Prepare for your trip Yosemite National Park
Transportation
Car Rental
Taxi
Tailor-made trip
Accommodation & stays
Find a hotel
Holiday rental
Services / On site
Book a table
Activities & visits