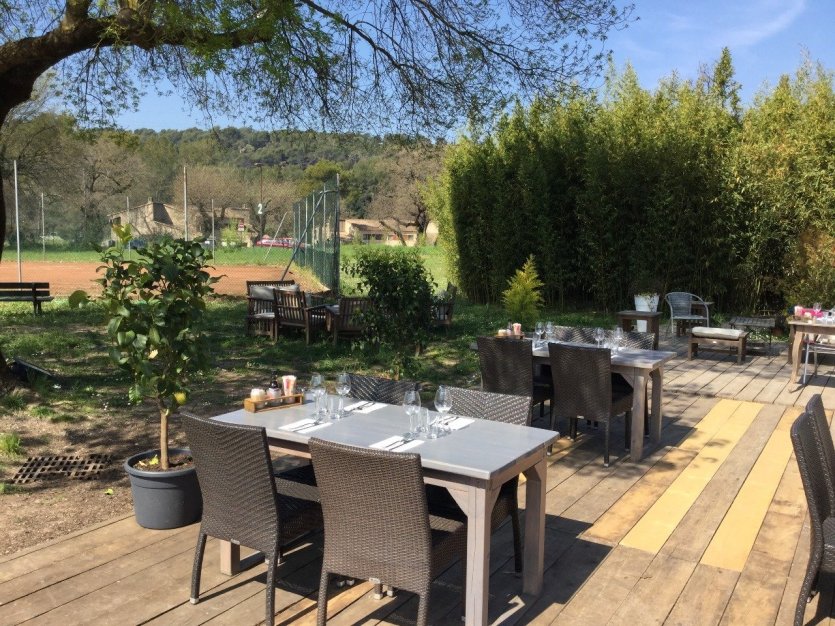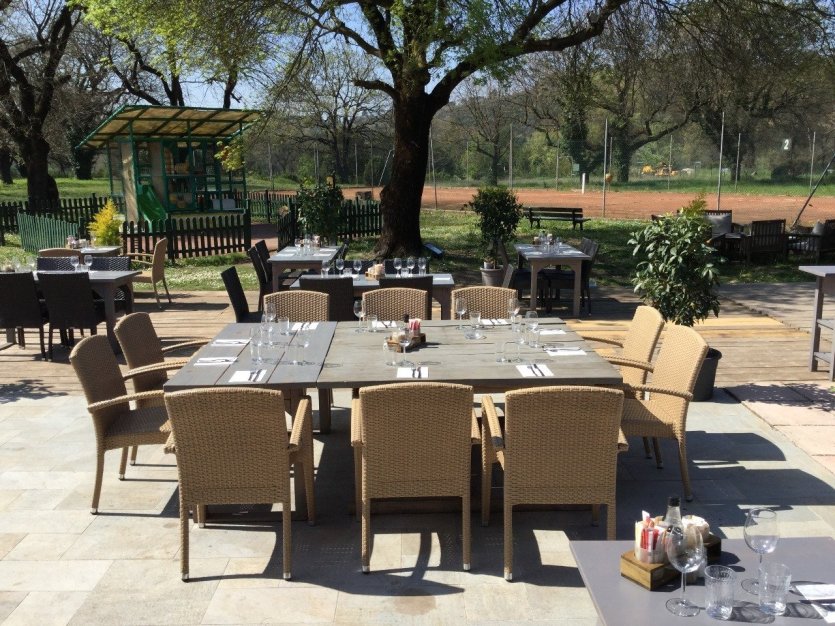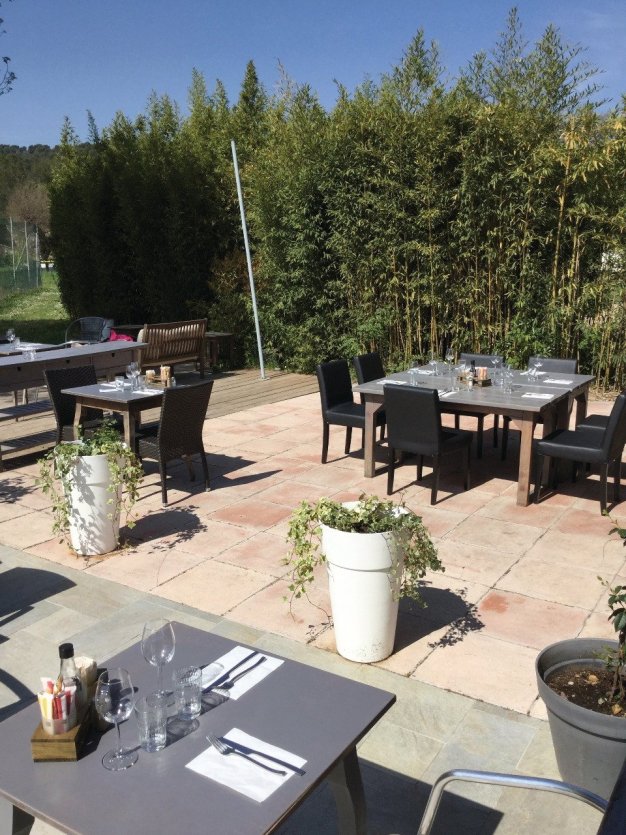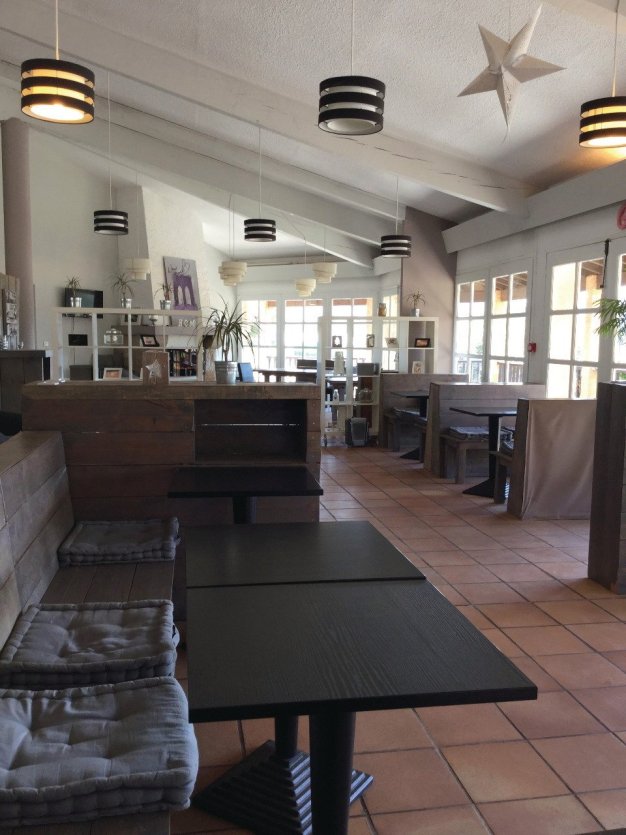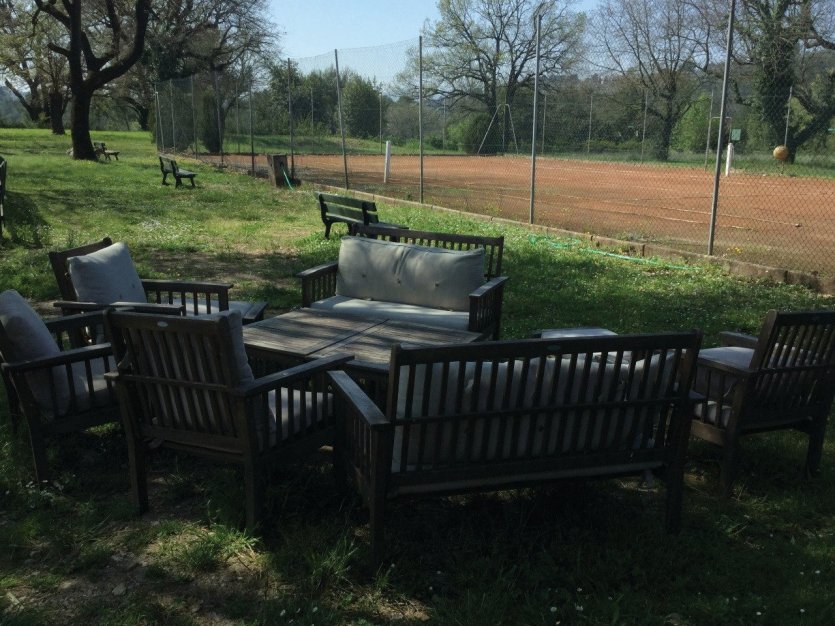 Are you looking for a cheap and chic little restaurant for a quiet lunch break in the sun near Grasse? We found a real haven of peace completely hidden within the Grasse tennis club. A piece of clever advice: put your GPS on the address and let it guide you because you won't even find a sign to indicate its existence! To live happily hidden, this could be the motto of the ASPEN COUNTRY CLUB!
Park when you see a building that looks like a tennis club and push the door open, don't be afraid... And there, the magic happens... You enter a large interior room that opens onto a terrace with a view of the tennis courts and a large garden as far as the eye can see. Unheard of for the neighborhood, we are still in an urban area
Florent and his team like simplicity and true things. This restaurant offers a generous cuisine that respects fresh produce. Pasta, woks, burgers and bagels compete for originality. In the summer, meat and fish are available in carpaccios and tartars. We accompany his meal with a small glass of wine, sitting comfortably in the sun ... The greediest ones end on a sweet note because all the desserts are homemade: the chef is indeed a pastry chef by trade
Baking classes for children are organized on Wednesdays and during school holidays. A superb address with excellent value for money and a very friendly welcome from Florent, the owner, who shares his good humour on a daily basis.
One last piece of advice: book your table because the address is shared among insiders and it's often full! The menu of the day is displayed on Face Book on a daily basis. And if the setting appeals to you, you can even privatize the restaurant in the evening for a small group
Reservation : 09.52.77.34.90
In the tennis-club of Grasse - 190, route de Cannes - 06130 Grasse

Open all year round. Open every lunchtime, in the evening by reservation only for groups. Monday to Saturday from 9am to 7pm
Facebook page for the menus of the day
www.facebook.com/aspencountryclub
Reservation recommended. Single menu at 14,90 € (dish of the day, dessert and drink). Lunch formula: 9,90 €. Wine by the glass. Possibility of delivery or take-away sale. Reception of groups. Garden. Terrace. Play area for young children. Free parking on site.