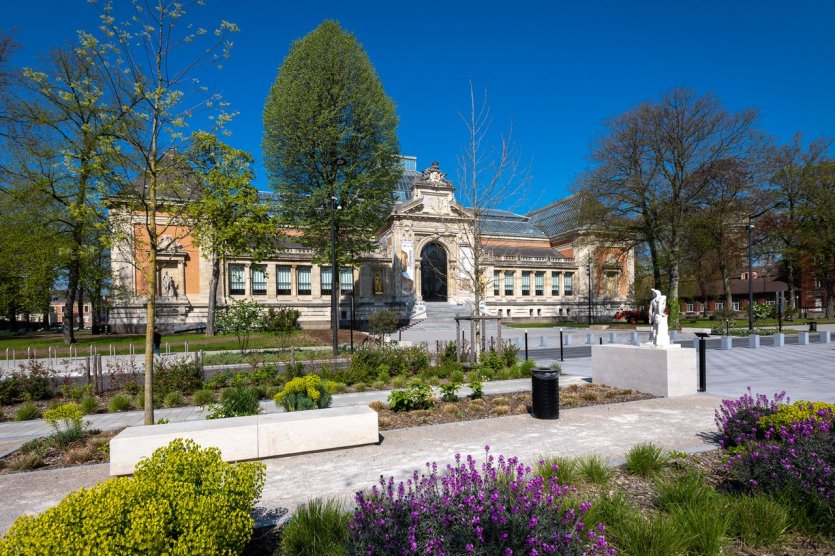 Wishing to travel differently, immerse yourself in an unusual tourism off the beaten track, a unique experience through the discovery of one of the most beautiful cities in the Nord-Pas-de-Calais Region, also known, rightly, as the Northern Athens.
An extraordinary discovery destination
The privileged geographical location of Valenciennes, a true regional metropolis and capital of Hainaut, will allow you to gain an insight into the past and history of the mining basin, which has been a UNESCO World Heritage Site since 2012. Coal, a key industrial resource in the 18th century, will give undeniable economic power to this entire geographical area over time. You can also learn about the art of lace and earthenware, real Valencian crafts, world-famous, whose finesse makes them a highly sought-after rarity. This tradition of lace-making continues today, thanks to a school that offers demonstrations and presentations of worked pieces that will delight you. You can just as well satisfy your literary impulses by following in the footsteps of Emile Zola and the world of his novels, or discover through multiple exhibitions marking the city the many artists it has seen born.
A witness to the past
Rich in a tumultuous past, many countries have fought over the centuries for its possession, Valenciennes still bears the stigmas of these successive periods, which provide it with an undeniable heritage richness, with its Dodenne tower, its fortified enclosure, its belfry, its county palace, as well as monasteries and convents that will delight all history buffs during the proposed visits. Unless it is the tradition of the miracle of Saint Cordon, in the year 1008, with the apparition of the Virgin Mary to the hermit Bertholin, which holds your attention in these days of September.
A city anchored in its time
We can of course go out in Valenciennes. Although it boasts an extremely flourishing history, today it is a bustling city, rooted in modernity, with its bars, restaurants, leisure complexes, parks and gardens, where life is good. The diversity of Valencian activities makes it a privileged place for meetings, conviviality and cultural exchanges. With the agenda of events, you will have only the embarrassment of choice to blend into the crowd participating in concerts, carnivals, festivals, folklore or other ducasse and patron saint's day, as the inescapable tradition of the giants. As for the epicureans, they will not be left out and will be able to taste the "spearhead" products of the incredible gastronomy of the North, whether it is the salty speciality, the Lucullus tongue, a delicious blend of smoked beef tongue and foie gras, or the sweet pleasures of the "Sottises" and the Carpeaux cake