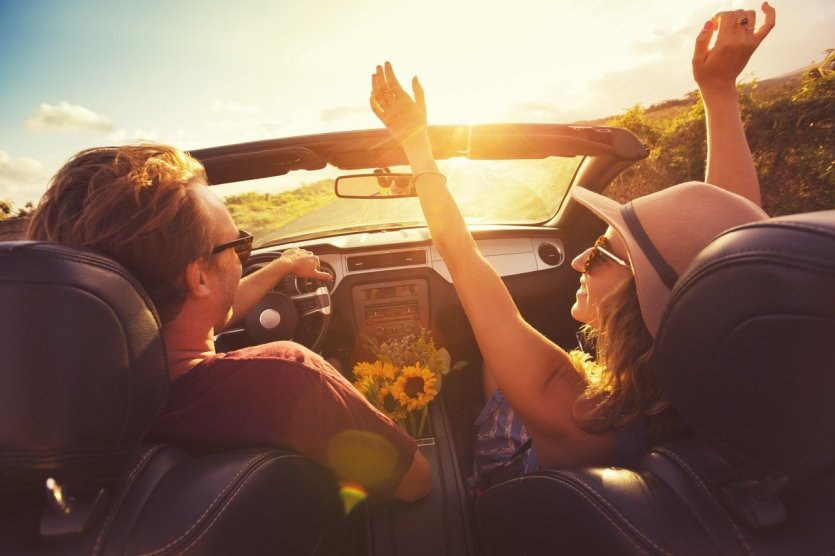 The summer holidays are finally coming to an end and you are probably dreaming of escaping to another country where you can finally relax... But where to go in July? Here is our selection of destinations in July and there is something for everyone!
Where to go in July to laze on a heavenly beach?

Head for Dakhla in Western Sahara! On the edge of a magnificent turquoise lagoon, you can laze on a huge beach. The most sporty can learn kitesurfing, Dakhla being famous for being one of the best kitesurfing spots on the planet. Every year, one of the stages of the World Kitesurfing Championship is held on site
The Turkish Riviera in July is also a good plan. Hotel and restaurant prices remain affordable compared to other seaside destinations at this time of year, including in luxury all-inclusive resorts. Comfort is there and the Turks really have a sense of hospitality and tourism! To you the beaches of Bodrum with turquoise waters and idleness feet in the hot sand...
Not far from Paris, Normandy offers a beautiful coastline with magnificent beaches to relax on in August, far from the crowds of the Côte d'Azur and with very pleasant temperatures. Among the wildest beaches in Normandy, Lindbergh-Plage in the English Channel and those of the Chausey Islands, a little further south, are particularly recommended
Where to go in July to take a big bowl of oxygen?
To find a little freshness in July, what could be better than a lake and one of the most pleasant in France is undoubtedly Lake Annecy. Beyond the pleasures of swimming in the lake, it is an ideal destination for outdoor sports, including water sports (sailing, water skiing, diving), hiking, paragliding, mountain biking, canyoning... This is what you can do in the heart of summer! And a little something extra: every July 14th, a magnificent fireworks display is fired over the lake. Not to be missed!
Not far from France, Albania is an unknown destination, but perfect for oxygenation at a low price in July. With many natural parks, lakes and mountains, which occupy three quarters of its territory, it offers varied walks in the heart of unspoilt nature. Hiking fans will especially enjoy trekking in the Albanian Alps
Peru is also a dream destination for lovers of the great outdoors. With its 3,400 m depth, the Colca Canyon is considered one of the deepest in the world. On site, you can observe these large birds of prey, the condors. Peru is also the mythical mountain of Machu Picchu, recognized as one of the 7 wonders of the world since 2007. Its lost city, of inestimable archaeological value, makes it possible to become aware of the ingenuity of pre-Columbian civilizations.
Where to go in July to make a city break?

In the south of France, heading for the city of Carcassonne, which celebrated the 20th anniversary of its classification as a UNESCO World Heritage Site in 2018. This sublime medieval architectural ensemble is one of the jewels of French heritage. But it is on July 14 that the fortified city and its famous ramparts are illuminated in a spectacular way thanks to a magic firework display that is fired on the spot. Not to be missed! If you stay in France during this month, you can enjoy the fireworks offered by all the cities of France on July 14th! Petit Futé has compiled a list of the most beautiful fireworks to be seen in France for July 14
In Italy, Siena is also a good idea for a getaway in July. Perched on its three hills, Siena, which appears like a red jewel in the heart of the greenery, is a city of art and culture that has kept its traditional identity. But try to be there on July 2 to attend Palio Provenzano, a horse race whose origins date back to the dawn of the 13th century, which pits the 10 districts that formed the superb Tuscan city around the Place du Campo in the Middle Ages.
Also in southern Europe, Évora, in Alentejo, Portugal, is also a great getaway in July. This city-museum, a UNESCO World Heritage Site, has Roman temples, medieval walls, Moorish patios, Renaissance palaces... But every July, it is particularly interesting for music lovers as it hosts the classical music festival, Evora Classica, with its varied and high-quality programme.
Where to go in July for a family holiday?
If you are a camping enthusiast, go to the Ardèche. The many activities offered by the region will satisfy your desire to escape. By planning your family stay well in advance, you should be able to get away with it all with a very attractive price-quality ratio.
In the Mediterranean, the Balearics for those who dream of a holiday by the sea. With full board, you can find offers adapted to your budget despite the high season. Activities such as surfing, scuba diving or water skiing are yours!
If you want more change of scenery, Sri Lanka is the place to be in July. A short stay in this area will be enough to satisfy your desires at the end of the world. An unusual holiday destination for your next trip.
For small budgets or those who have not had time to organize their stays, remember to check regularly the offers of tourism professionals. At the last minute, you can get some good deals. Taking advantage of the latest promotions is a great way to get away for a last-minute vacation!
Check out our next article to find out where to go in August!
These articles may be of interest to you:
The best diving spots in the world
Getting there:
Find your flight at the best price - Compare
Rent your car at the best price - Compare
Useful :
Book your hotel at the best conditions - Compare
Find a cultural or sporting activity - Find