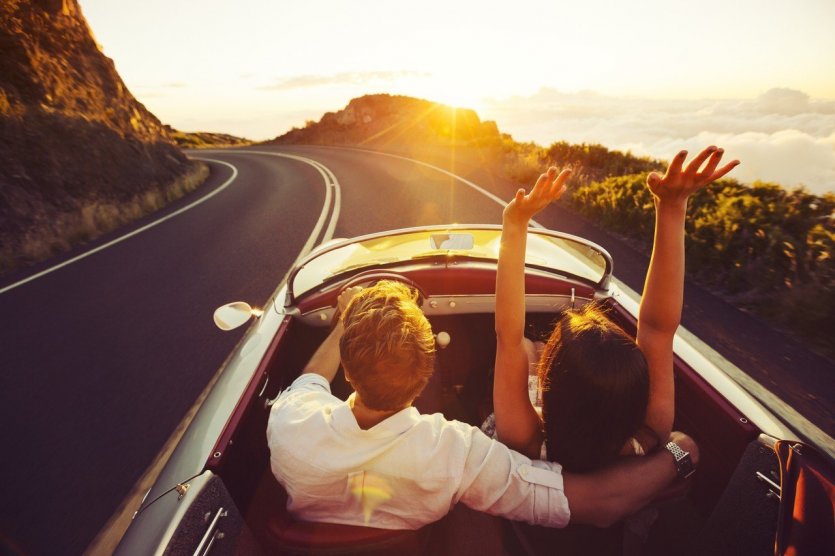 Are you going on holiday and looking for a destination to go to in August that suits your travel needs without ruining yourself? Even if it's high season, don't panic! Here is our selection of destinations for August and you should find what you are looking for.
Where to go in August to sunbathe?

The Balearics are a sure bet in summer! But rather than going to Mallorca, which is crowded in August, choose Formentera. Much quieter than the rest of the Balearic Islands in high season, this island is particularly pleasant. Far from the madness of Ibiza and the mass tourism of Mallorca, Formentera is the smallest island in the Balearic Islands and is accessible only by ferry from the neighbouring island of Ibiza. Less frequented than the other islands, it has the advantage of having beaches much more preserved than the others. A good swimming plan!
In Morocco, Agadir is also a good place to visit in August, as this seaside resort offers miles of beach with good stretches of sand. You won't find yourself stuck in your neighbour's towel like on some beaches on the French Riviera! And the prices are really affordable, even in the middle of August. You will find many charming hotels, or more luxurious, which offer all-inclusive packages at really interesting prices and with waterfront facilities! And when you get tired of tanning, you can enjoy a wide range of water sports on site: jet-ski, flyboard, boat trips..
If you want to make yourself a beach destination in France, we recommend a short stay on the coast of Emerald in Brittany which owes its name to the pretty colour of its waters. This northeast coast of Brittany, between Cancale in the east and Cape Frehel in the west, straddling the Ille-et-Vilaine and the Côtes-d'Armor, offers wild beaches of great beauty. We recommend the Soussaye beach and the Chevrets beach. And if you can't stand the heat wave anymore, know that on this coast it is generally a little cooler than in the rest of France
Where to go in August to get some fresh air?

To recharge your batteries and find a little freshness in the middle of August, a total immersion in nature is always welcome. Northern Ireland is rich in unspoilt, rugged and green landscapes. Connemara is particularly recommended. Located in the hinterland on the west coast of Ireland, it is a wilderness region with beautiful landforms and lakes such as Lough Corrib and Lough Mask. The ideal for a hike!
Not far from France, Slovenia is a little-known country with splendid landscapes, the ideal playground for outdoor sports enthusiasts. Lake Bohini, Slovenia's largest lake, attracts fans of hiking, climbing, paragliding and kayaking. As for the Velinka Planina plateau in the Julian Alps, it offers hikers a breathtaking panorama
On the other side of the Atlantic, Canada's Far North is a dream destination for oxygenation and adventure. The Yukon is particularly pleasant to visit in August. This territory composed of immense forests is also the world of trappers, gold diggers and the first Indians, but it is above all a succession of sublime landscapes that you can discover during hikes
Where to go in August to make a cultural or festive city break?

For a change of scenery, St. Petersburg in Russia is a destination of choice. And in August, the weather conditions are ideal for discovery walks. Between the famous Hermitage Museum, the impressive collection of 20th century works of art, the Imperial Porcelain Factory, the Menchikov Palace and other landmark monuments including St. Isaac's Cathedral, the city has an exceptional heritage
To relax and celebrate, it is recommended that you take a getaway to Edinburgh, where there is an international festival every year that lasts 3 weeks. It gives rise to artistic performances in all fields: plays, classical music concerts, operas... This is what you need to change your mind while discovering a Scottish one!
But if you want to swing and want to stay in France, a stay in the Var during the Ramatuelle Jazz Festival is a must. This festival, which will be held for the 35th time in August 2020, is one of the best jazz festivals in France. The concerts take place in a magical setting, mainly at the Théâtre de Verdure, opposite the Saint-Tropez golf course.
Where to go in August for a family holiday?

August is the peak of the high season in France and more generally in Europe. The prices are high however you can always find all-inclusive stays at low prices. Other solutions exist such as home exchange: a practice that families are increasingly adopting.
This time of year is the best time to visit our beautiful regions of France. Tourism professionals use every possible means to offer you a wide range of cultural outings. No matter where you choose to go on holiday in France, you will have a choice of many activities such as visiting castles or picturesque villages.
If you want to stay in France during the month of August, why not consider a holiday in Brittany? Despite the high season, temperatures are still milder and prices remain affordable. Enjoy the emerald blue beaches of the Atlantic coast, which have nothing to envy to those of the Mediterranean basin
For families who want to spend a holiday abroad, Greece is a good idea for a trip in August. The Greek way of life will soothe you and charm all the members of the family.
The most delicate thing will be to decide where to put your luggage. Indeed, the archipelago which is bathed in the Adriatic Sea has a thousand islands. As many possible destinations for your family.
You may not have been able to go on holiday at that time. Nevertheless, you can enjoy the August 15th bridge! Thanks to Le Petit Futé, discover the best destinations for the August 15th bridge.
After our update on the ideal destinations for August, find out where to go in September!
These articles may be of interest to you:
Where to spend the summer holidays in the cool?
Getting there:
Find your flight at the best price - Compare
Rent your car at the best price - Compare
Useful :
Book your hotel at the best conditions - Compare
Find a cultural or sporting activity - Find