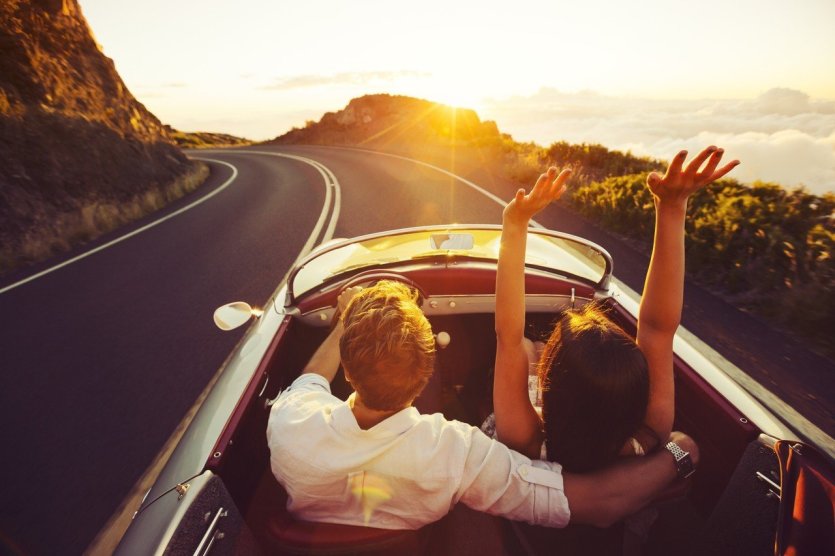 We are already in the middle of the big vacations and you still don't know where to go in August? Here is our selection of destinations in France and elsewhere to help you book the stay of your dreams in August!
Where to go in August to enjoy the sea ?
Why not the Landes ? The Côte d'Argent is bathed by the Atlantic Ocean with 106 kilometers of beaches, lined with dunes and protected by a forest of maritime pines. This department has very nice spots for surfers: the beach of La Gravière in Hossegor, Capbreton, Seignosse and Biscarrosse. For more idleness, Vieux-Boucau-les-Bains is a seaside resort not to be missed with its fine sand beaches, its marine lake, its summer animations and its festive atmosphere
If you dream of preserved beaches in Europe, we recommend you to spend your vacations on the Croatian islands. Bordered by the blue waters of the Adriatic, they are numerous to seduce visitors every year: Krk island, Rab island, Cres archipelago... Fine sandy beaches or more confidential coves, you will really have the choice to put your towel down and launch yourself into a lazy session.
Where to go in August for a breath of fresh air?

Looking for a complete change of scenery? Go to Iceland! There, all the elements agree or clash to create incredible paintings, unique, varied and unexpected landscapes where you can admire in one day an iceberg, a fjord, then a volcano or a geyser and then swim in the famous Blue Lagoon. Thus, the weather changes every five minutes - the skies multiply the special effects: incredible clouds, unexpected lights, rainbows which cross or overlap, northern lights... Magical!
To stretch your legs and enjoy the joys of hiking in France, we recommend you to follow the Via Garonna. Less known than the Canal du Midi, this 170 km long footpath was rehabilitated only two years ago. It starts in the center of Toulouse and ends in Saint-Bertrand-de-Comminges. Along the way, you can discover 41 communes and admire several sites listed as Unesco World Heritage Sites
Straddling the Alpes-de-Haute-Provence and the Vaucluse, the Luberon is a small jewel with splendid preserved landscapes: lines of vines, fields of lavender or cherry trees sometimes overhung by perched villages(Bonnieux, Lacoste...). A landscape where the small roads are as many veins which furrow the hills, the forests. We follow the paths that cross the garrigue before arriving in small charming and colorful towns: Apt, Lourmarin, Manosque, Cavaillon, Roussillon and its ochre trail....
Where to go in August for a city break?
August is the ideal time to visit the Nordic countries! The daily sunshine duration is at its maximum and it is less hot than in the rest of Europe. It is especially the best time to visit Stockholm! Surrounded by fourteen islands in the heart of the Baltic Sea, Stockholm is a city with a thousand faces that skillfully mixes modernism, history and lush nature in its surroundings. The Swedish capital can be discovered day by day, through the cobbled streets of its old town and the stores highlighting Scandinavian design, renowned throughout the world. From natural beauties to cultural discoveries, get ready to be amazed during a trip to Stockholm!
Concarneau is a superb seaside town that is great to discover in August because it is less hot than elsewhere. This 15th and 16th century fortified city, built on an islet, offers a magnificent view of the fishing port, the marina and the bay of Concarneau. With its beaches, its coastal paths, its architectural and cultural heritage but also its marina located in the heart of the city, Concarneau has a real tourist attraction. A city not to be missed in the Breton landscape.
Further south, Perpignan is also a city that will delight city break enthusiasts, especially in August, as it is not overrun by tourists who are mostly concentrated on the seaside. In the heart of the Roussillon plain and at the foot of the Pyrenees, Perpignan enjoys a remarkable environment. But it is the richness of the monuments of the destination, the charm of its canals and gardens, the atmosphere varying from one district to another that will seduce you above all. Dare we say it: Perpignan is a splendid city! No less than 34 buildings are listed in the inventory of historical monuments, mainly of medieval origin. There is also a unique heritage of Art Deco.
Where to go in August for a family vacation?
August is the peak of the high season in France. Prices are high, but you can still find all-inclusive stays at low prices. Other solutions exist such as home exchange: a practice that families are adopting more and more.
This time of the year is the best time to visit our beautiful regions of France. Tourism professionals are doing their utmost to offer you a plethora of possibilities. No matter where you choose to go on vacation in France, you will have the choice of many activities such as visiting picturesque villages or going outdoors.
For a family vacation in August, why not consider a vacation in Normandy ? Despite the high season, temperatures are always milder and prices remain affordable. Enjoy the great sandy beaches of Normandy. The little extra: in August, temperatures are generally milder than in the rest of the country, where it can be stifling due to an increasingly recurrent summer heat wave
Getting there:
Find your cheapest flight in August - Compare
Rent your car for the best price in August - Compare
Helpful:
Book your hotel at the best conditions in August - Compare
Find a cultural or sporting activity in August - Find