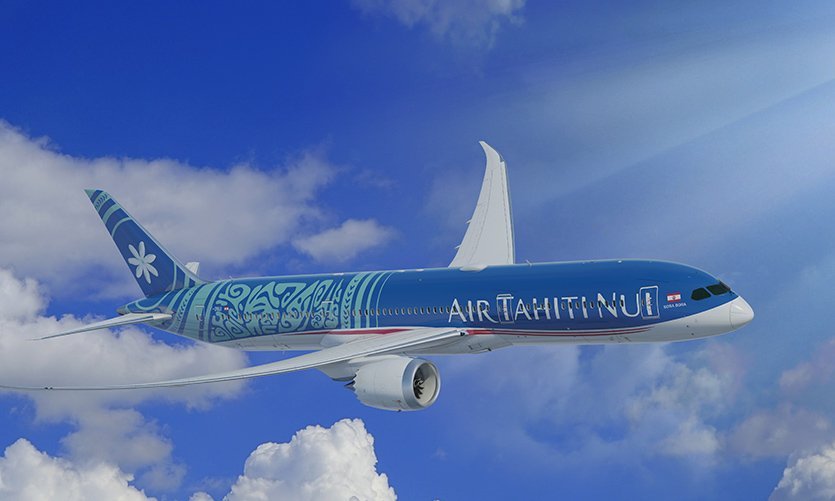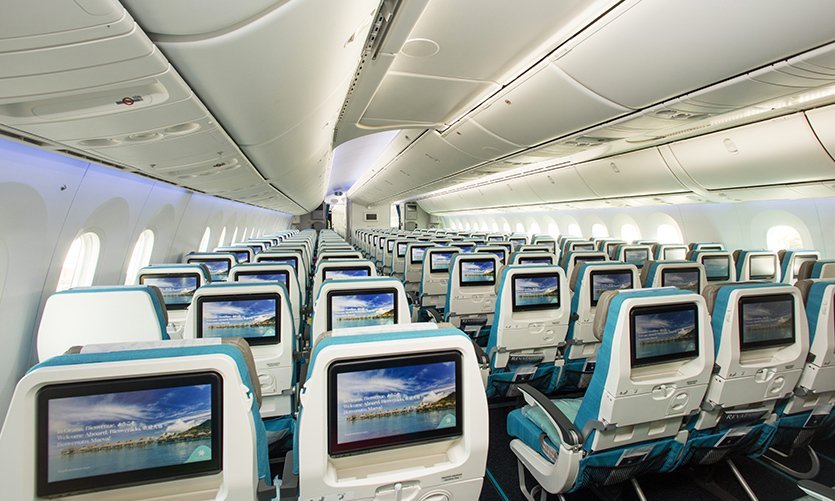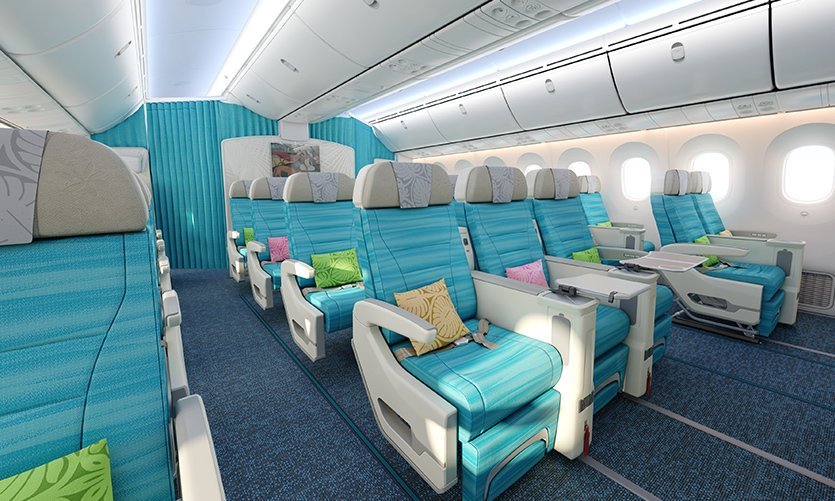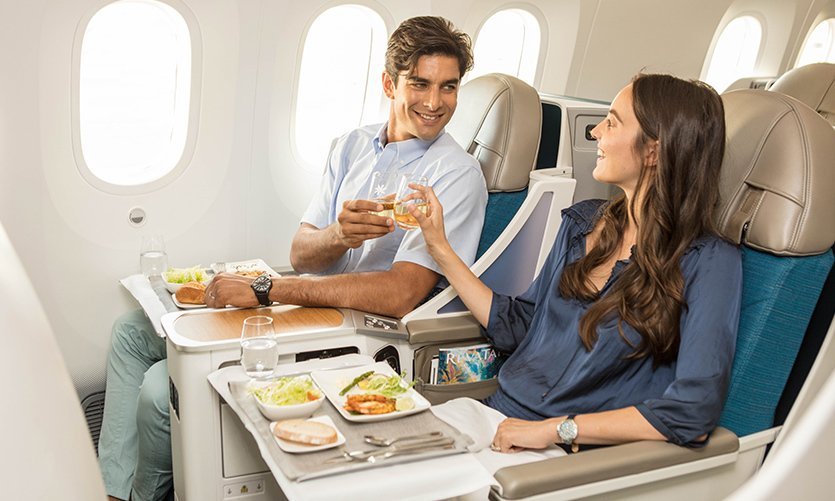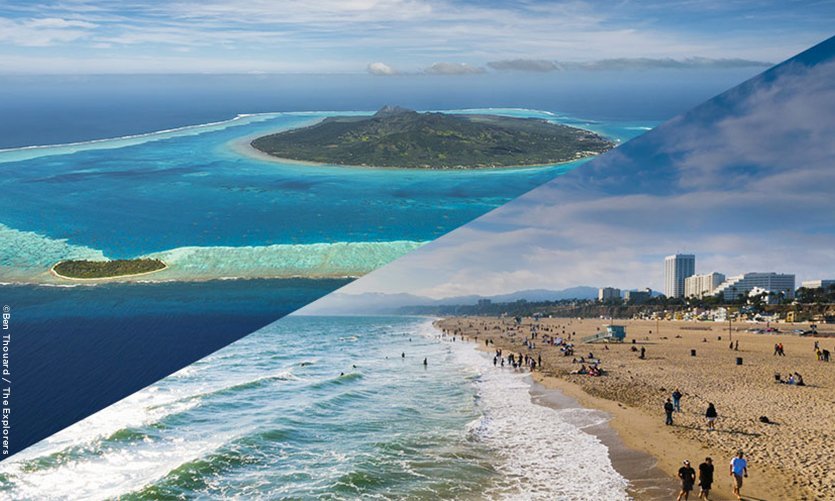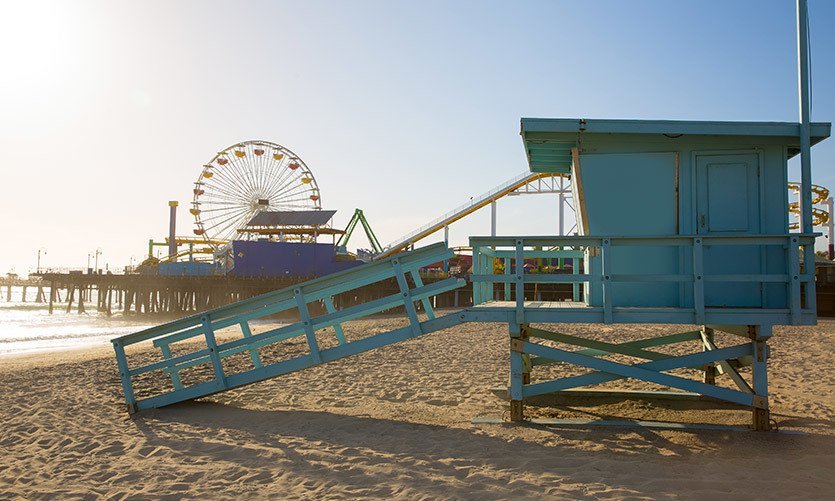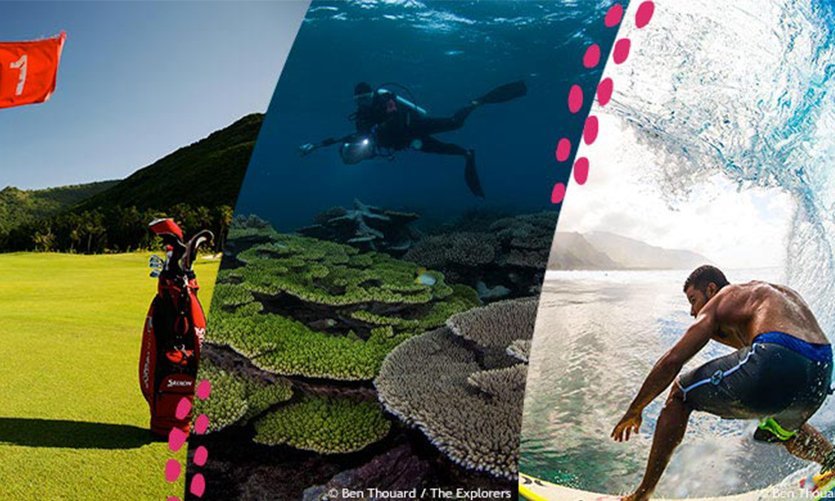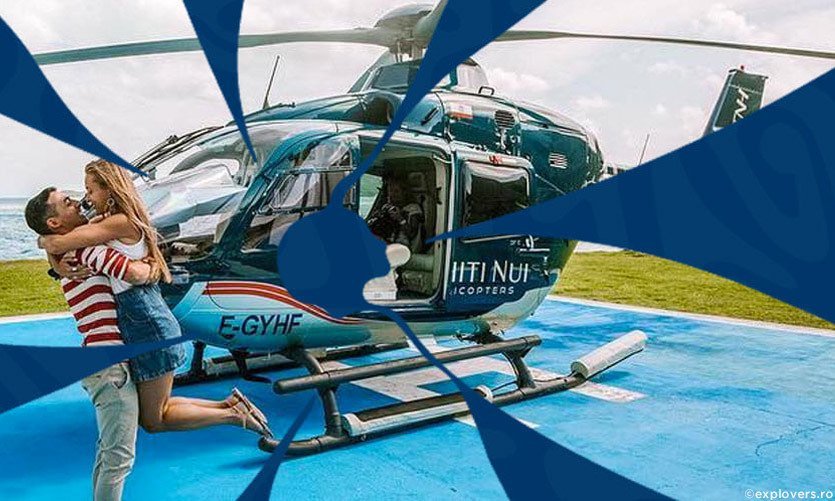 To discover the wonders of Polynesia or to travel to California, Air Tahiti Nui is the airline of choice. It offers multiple advantages and offers up to 7 rotations per week, from Paris Charles-de-Gaulle to Papeete and Los Angeles in direct non-stop flights, with possible continuities to Japan, Australia and New Zealand. On board, the crew and the surrounding atmosphere try to put you directly in the Polynesian atmosphere and it is partly what is pleasant, that the change of scenery begins from the moment you step on the plane. Here are 10 good reasons to travel with Air Tahiti Nui to a part of the world that promises to amaze you in many ways.
A journey that begins before the flight
Air Tahiti Nui has partnered with SNCF to combine the flight with the train journey from 18 provincial cities in Metropolitan France and Brussels Midi station to Paris Charles-de-Gaulle airport station. And this, in order to simplify your trip. In the direction of province/Brussels Midi to Paris Charles-de-Gaulle airport, go to the TGVAIR counter to pick up your train ticket with your electronic ticket and an identity document. In the other direction, do the same, go to the TGVAIR counter at the airport's TGV station located between Terminal 2C and 2E. An SNCF agent will give you your train ticket. When it comes to paying for your ticket, enjoy up to 4 times more serenity with the payment in several installments at the time of booking. With the payment solution offered by FranFinance, you can spread your payment over 60 or 90 days. A good solution for tickets departing from metropolitan France and whose total amount does not exceed 4,000 euros, including insurance.
The à la carte services offered by Air Tahiti Nui allow you to personalize your trip. Thus, the Priority Pass offers the possibility of being given priority when checking in, boarding and retrieving baggage. The Lounge Pass allows you to enjoy areas in some airports with refreshments, reading, wifi, or even showers. The Delights & Champagne box set allows those who wish to celebrate an event to do so or to indulge themselves with a bottle of champagne and sweets from Maison Fauchon. Other options include travel insurance, hotel and car reservations for transfers from the airport, the possibility of blocking your fare on the Internet to allow yourself time to think, or finally the possibility of recovering a wifi box on arrival to enjoy the Internet in the islands and thus stay connected.
In addition, Tahiti is a welcoming place for athletes of all kinds. Whether you are a diver, surfer or golfer, Air Tahiti Nui's baggage policy allows you to check in free of charge sports equipment in the hold, in addition to your deductible. It can be golf equipment, diving equipment, surfboard or any other board and archery equipment for a maximum weight of 23 kg. For a fishing rod or oar, the weight must be 5 kg and the length 250 cm
When passengers are at the aircraft's doors, they are immediately transported in a Polynesian atmosphere. It starts with the soft sound of the ukulele, so all you have to do is close your eyes and believe it. Then there is the smiling welcome of the crew who welcome you in Tahitian, "Maeva", you will hear before seeing you offer some tiare flowers whose delicate smell takes you far, very far. Particular attention must also be paid to the decoration and pretty dresses with colourful flowers worn by the hostesses. The change of scenery is then set in motion and you can see how essential the welcome is and how characteristic it is of the welcome you receive in Polynesia. That's the spirit of Air Tahiti Nui.
A flight that is intended to be comfortable, with a high quality of service
If you fly to Tahiti with Air Tahiti Nui, be sure to travel with a light-hearted mind and a ticket price that includes seat reservation, the possibility of carrying some personal belongings, 2 meals per flight as well as snacks and drinks (cold, hot, alcoholic or not) at will, a screen to enjoy entertainment, as well as a blanket, cushion and comfort kit (with sleep mask, headphones, hearing protection...) to live the flight time in complete peace and quiet
A beautiful surprise awaits the travellers in this year 2019. To mark its 20th anniversary, the company has acquired a new fleet of Boeing 787-9 aircraft called the Tahitian Dreamliner. These new generation aircraft are equipped with the latest innovations in comfort and technology to make travel even more enjoyable. This includes more comfortable seating in each class with equipment that helps you relax (blanket, pillow...). Larger touch screens for entertainment and an in-flight internet connection. The aircraft itself has been technically improved to reduce turbulence, make the quality of the air breathed pleasant and there are also larger windows to provide a better view of the external environment.
You can also enjoy the comfort of the 32 seats in the Moana Premium Economy class, for a most pleasant journey, all with colours and an atmosphere that are an invitation to what you can see and hear in Polynesia. Moana Premium Z535 seats offer more space for each passenger, especially in the legs. The possible inclination of the backrests and the provision of a fleece blanket and cushion allow you to put yourself in rest mode and close your eyes for as long as you wish. The large screens allow you to enjoy yourself with films, documentaries, games or even music. Also share your flight experience with your friends on social networks, as there is a wifi connection on board. Finally, the crew is on hand to offer you a variety of snacks and drinks, all in a cabin where the air is free of odours and polluting particles and where the journey is made more pleasant thanks to quieter engines.
On the way to Tahiti, also enjoy a free stopover in California, Los Angeles, both ways. So for a few hours, you walk on American soil, time to stretch your legs and enjoy what's there. An American experience awaits passengers who have planned to travel to Polynesia with Air Tahiti Nui!
After the flight, Air Tahiti Nui offers you the opportunity to enjoy incredible experiences
During a stay in California, why not consider boarding Air Tahiti Nui planes to discover the beauty of the islands of Tahiti and Moorea? Imagine punctuating your holiday with a trip to turquoise lagoons where you can swim with dolphins and rays. Go for a walk in pineapple fields and then meet the local population. Finally, discover the gastronomy, taste the fresh raw fish with coconut milk accompanied by its vegetables and all this spiced up with a lemon zest. In addition, the two islands, Tahiti and Moorea, are only 20 minutes by ferry from each other. On the way back, take advantage of a night flight to sleep for the duration of the trip and not waste a single second of your holiday.
If your destination is Polynesia, don't forget that living the Tahiti experience from the ground is wonderful, but when you see it from the air, the panoramas offered on the islands and its colours also leave wonderful images in your memory. That's why for every ticket purchased on the company's website, you receive a 50% discount on panoramic flights operated by Tahiti Nui Helicopters. Different flights are available, ranging from 10 to 30 minutes, you have the opportunity to take a look at exceptional sites such as the splendid lagoon of Punaauia, the great valley of Papenoo, the green valley of Fautaua or Mount Orohena, the highest peak in Polynesia.