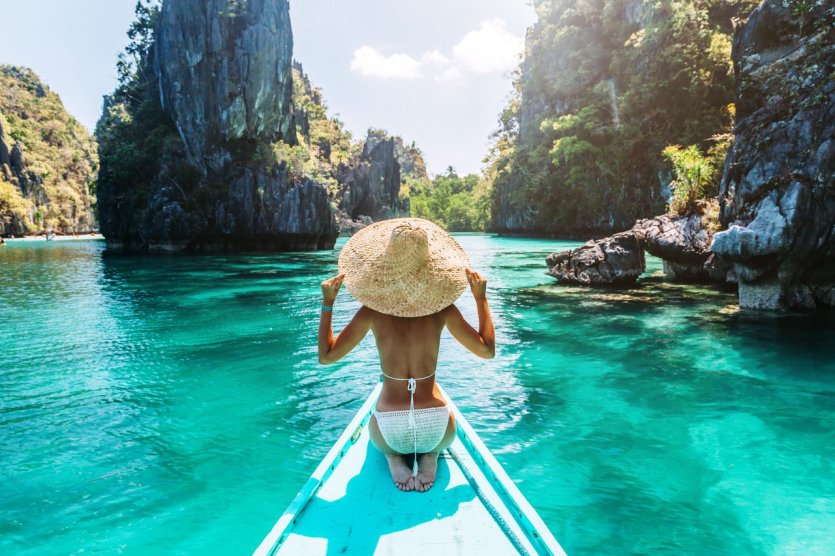 With the return of polar temperatures, do you feel like escaping from the gloom? Here are a few destination ideas that should help you recharge your batteries!
Where to go in winter to find the sun?
There is nothing like the sun to fill up on vitamin D and recharge your batteries! Not far from France, the famous Costa del sol in Spain is a good place to get back in touch with the good weather. With more than 300 days of sunshine a year, this 161 km2 coastline running along the province of Malaga fully deserves its name. We know the flagship destinations such as Marbella, Torremolinos or Nerja, with their superb beaches and hectic evenings, but less well known is the region of Axarquia, which is home to many white villages. There's plenty to discover while enjoying the mild temperatures!
To find sunshine in winter, the other solution is to change continents and take a trip to Senegal. In this country at the tip of West Africa, sunshine and a change of scenery are guaranteed. Each corner of this territory differs according to its panorama. Between the Pink Lake, the city of Dakar, the expanses of baobabs, the Dindefelo Falls or the pretty Casamance, all travellers will find something to suit them... And for a 100% lazy stay, the seaside resort of Saly is a must!
For an even greater change of scenery, head for the Philippines on the other side of the globe! This archipelago of 7,107 heavenly islands, still sheltered from mass tourism, offers miles of coastline punctuated by white sandy beaches bathed in crystal clear waters, ideal for swimming. They are also very popular with divers because of their rich seabed where whale sharks can be observed
Where to go in winter to immerse yourself in nature?
How about setting off on the snowy paths of the High Pyrenees? Snowshoe hiking is a good way to discover nature at your own pace while observing grandiose landscapes and sometimes even mountain animals. You can thus discover the Val d'Azun thanks to the lookouts that dominate the plain and in other regions such as Cauterets Pont d'Espagne, you have every chance of observing isards, the famous Pyrenean chamois
But if you are more of a ski enthusiast, we recommend Bansko in Bulgaria. Located 150 km from Sofia, it is one of the cheapest ski resorts in Europe. And the good news is that 90% of the slopes are equipped with snow cannons, which guarantees good snow cover. Finally, on the slopes you will have plenty to do since Bansko has 75 km of slopes!
Further north, Iceland will delight lovers of nature and wide open spaces. During the winter, this northern country is all the more magical as it is the Northern Lights season and you have every chance to observe them. A magnificent spectacle of streaks of colour will then unfold before your amazed eyes and perhaps you will even be able to observe this natural phenomenon directly from Reykjavik, the Icelandic capital
Where to go in winter to take a city break?
In winter, Croatia has a relatively mild climate and there are fewer tourists. This is a good opportunity for a cultural city trip. But rather than Dubrovnik, get off the beaten track and explore the medieval town of Korkula on the island of the same name. Behind its medieval ramparts, Korkula is home to many architectural treasures
Austria is also a beautiful destination in winter and Salzburg in particular. With its picturesque snow-covered streets, numerous museums, beautiful historical buildings and typical Christmas markets, Salzburg is simply magical in winter. And, good news for ski enthusiasts, Mozart's city is close to several ski resorts including Saalbach and Bad Gastein. So it's up to you to combine a winter sports/culture holiday!
Not far from France, Luxembourg is also a choice winter getaway thanks to its Winterlights festival, which is held every year from mid-November to early January. The city of Luxembourg is then dressed in fairy lights with several superb Christmas markets but also many events and concerts for the whole family
To get there:
Find your flight at the best price - Compare
Rent your car at the best price - Compare
Useful:
Book your accommodation at the best conditions - Compare
Get a quote from a local travel agency for a tailor-made trip - Ask for it
Find a cultural or sporting activity - Find