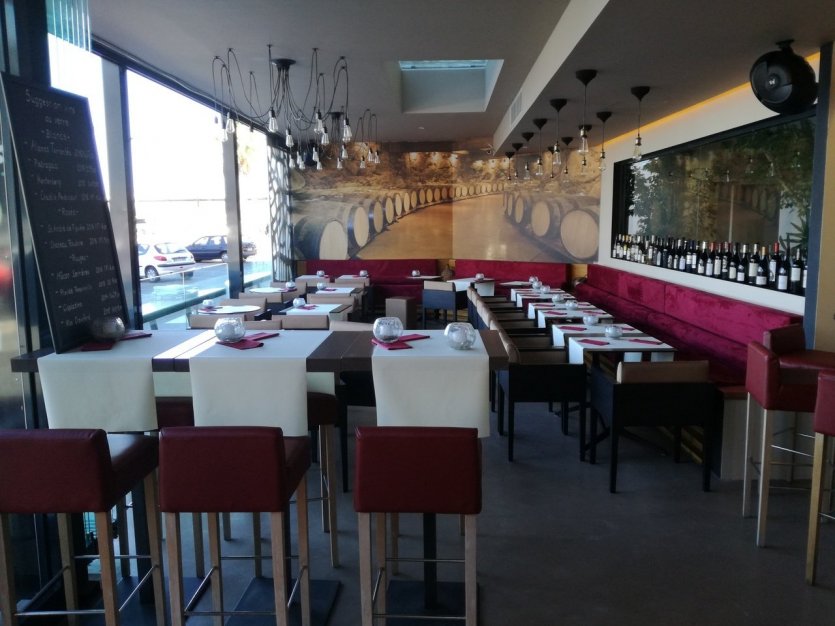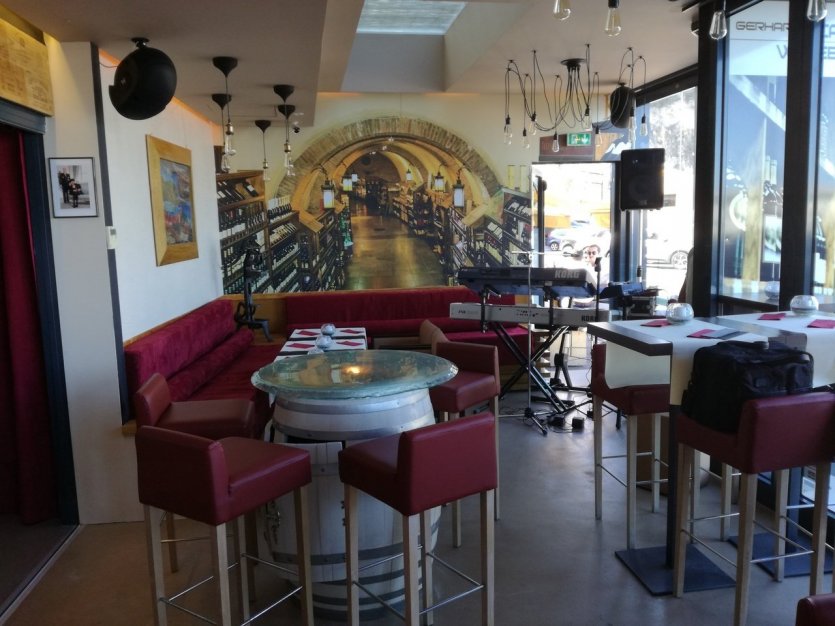 A new wine cellar has just been opened in Monaco on the port of Fontvieille...
Gerhard's Cave... Does that name mean anything to you already? It is of course the same owner as Gerhard's Café next door! Originally from Austria, Gerhard is one of the figures of the port of Fontvieille for a very long time with its friendly bar where a heterogeneous clientele likes to gather around a good beer. It is the Monegasque temple of the famous "Oktober Fest" that we have just celebrated in recent days!
In this new setting, both chic and sober, the hop leaves its place to Dionysus who reigns as the master of the place! Sylvain (the sommelier) and Christian (the director) are regulars in the Principality where they have both worked in beautiful and renowned houses. Their credo? To please you by having you taste wines from here and elsewhere. The map, presented with a modern support similar to a tablet, offers more than 100 references; nearly 35% of the French wine estates and the rest come from the rest of the world. Moreover, "New World" wines (Chile, Argentina) are among the flagship products that the sommelier wants to highlight. The principle is to make you discover what we have trouble finding elsewhere! On the budget side, there is something for everyone, from the small estate accessible to the great vintages that can also be served by the glass, thanks to this famous nitrogen generator machine that allows you to keep an open wine for up to 3 weeks without organoleptic alteration.
The wines are served with tapas on small plates. It should be noted that the place can be fully privatized for events. The terrace with its high stools is very pleasant for an aperitif facing the sea!
GERHARD'S CAVE
42 quai jean Charles Rey
✆ +377 99 90 71 91
Wine by the glass from 5 €. Open all year round. Open 7/7 days a week from 6pm to 1am. Price between 13/21 € for tapas. Wifi. Terrace. Restoration.