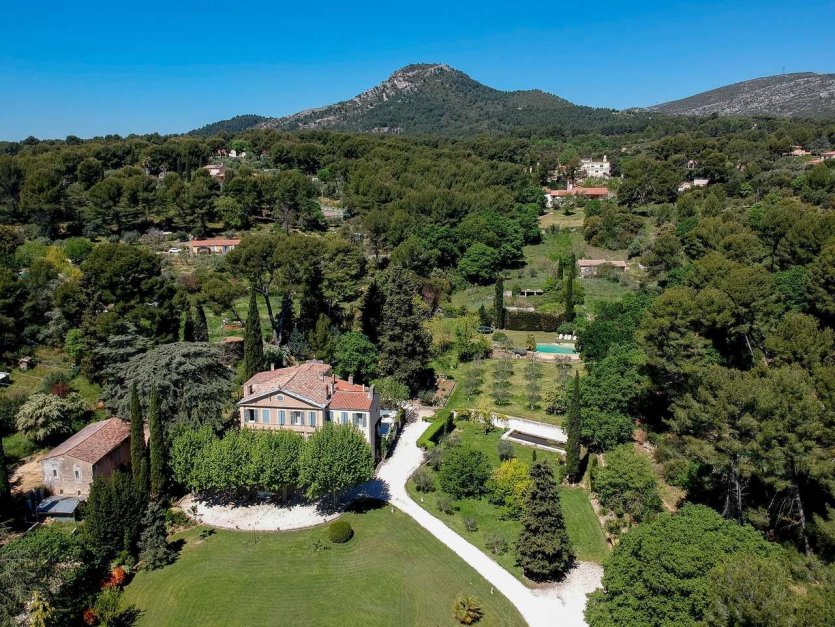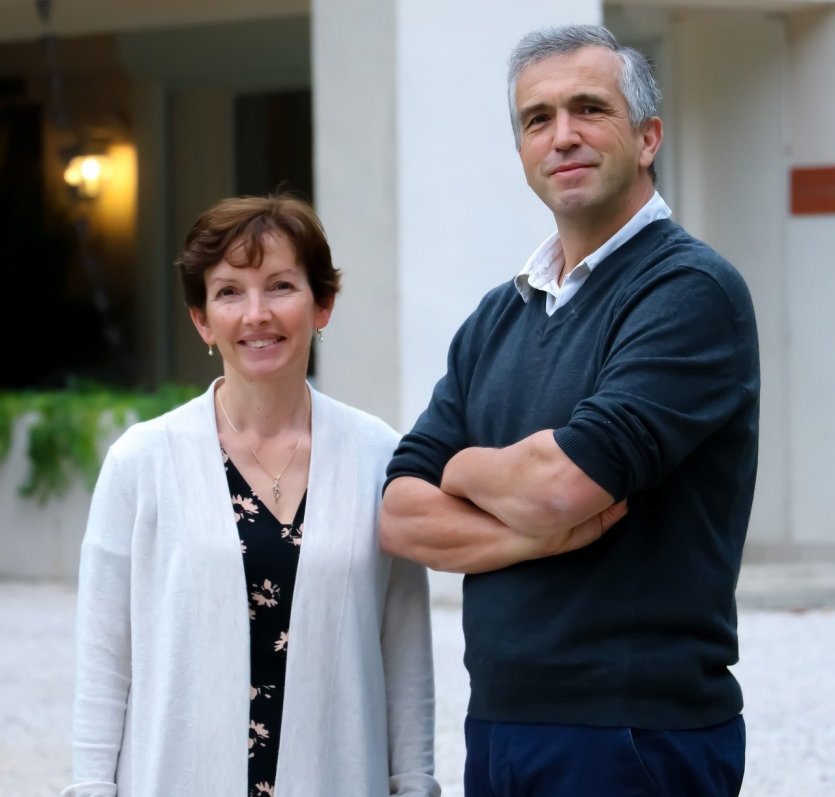 Just a few steps from the hyper-centre of Aubagne, the imposing 18th century building dominates a sublime park of 1.5 hectares, providing a breathtaking feeling of "distance", without an ounce of inconvenience. During your stay, the Royante will even seem to belong to you. A nice chimera inspired by Sophie and André Levisse, happy owners of the place since 2014. A promising acquisition after an intense professional and family break on the Asian continent
The couple offers one room with a kitchen, as well as two rooms with a shared kitchen. The names are evocative: Sacristy, Sainte-Catherine and Saint-Thomas, symbol of the religious past of the Royante with its neo-Gothic chapel inlaid on the main structure since 1870. A highly singular place, of a rare spirituality. The former presbytery, housing the Sacristy room, provides its occupants with direct access to the religious building. Everywhere in La Royante, authenticity reminds its guests of its authenticity with furniture found here and there in Provence, sometimes a souvenir from Asia or elsewhere. The tableware, acquired at auction, belonged to illustrious Marseilles families. What about the original collection of the famous Belgian reporter... Tintin!
I leave from La Royante satisfied with the attentions of Sophie and André: a warm welcome aperitif, a delicious breakfast (with homemade pie, seasonal fruits, cheeses and olive oil "from next door", pastries and jam made with figs from the garden...), a morning walk to the pool, punctuated by beautiful anecdotes and some souvenirs from Marcel Pagnol's country (calisson, soap, biscuits).
You want to know more about this fabulous property, go to http://www.laroyante.fr
A few hikes a stone's throw from La Royante:
- Following in Marcel Pagnol's footsteps.
- In the heart of Sainte-Victoire, Paul Cézanne's country
- The Sainte-Baume