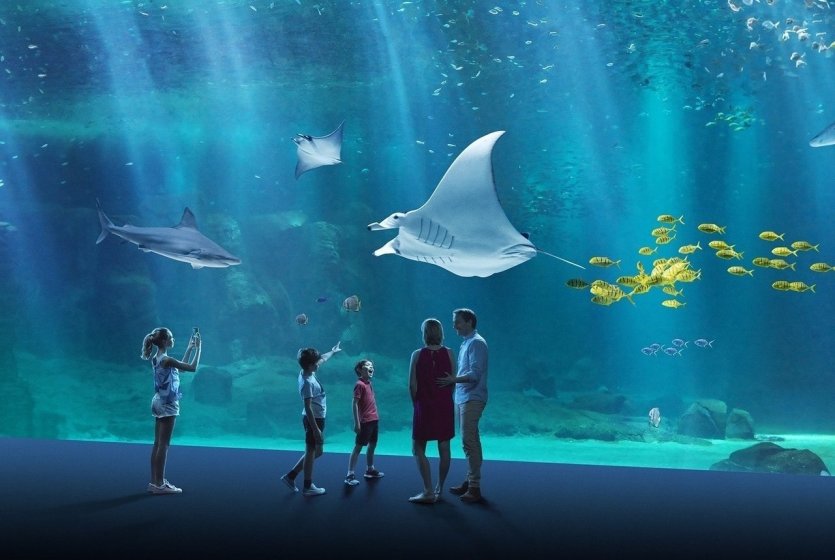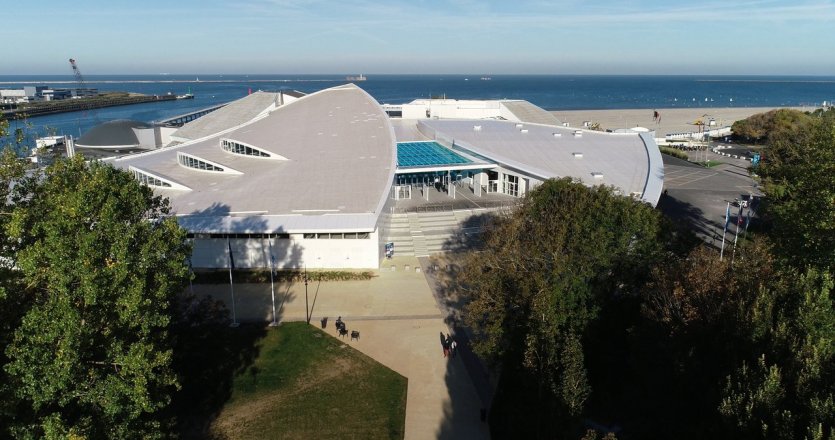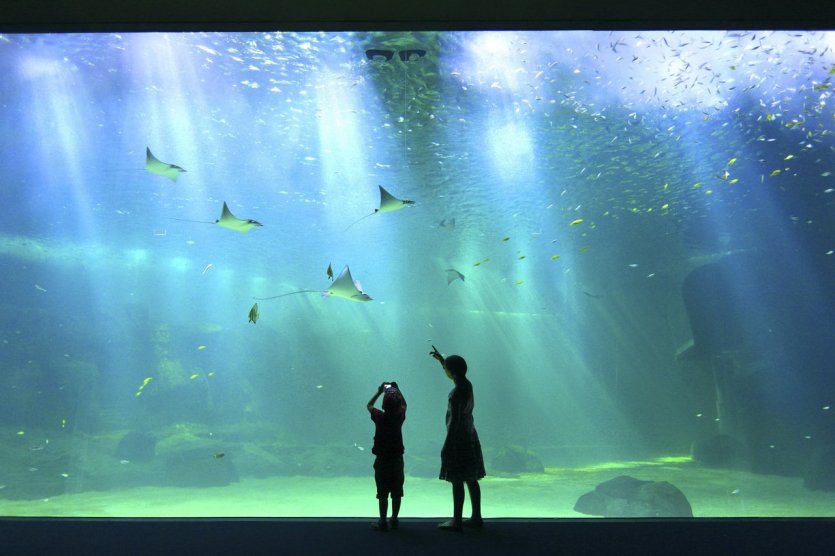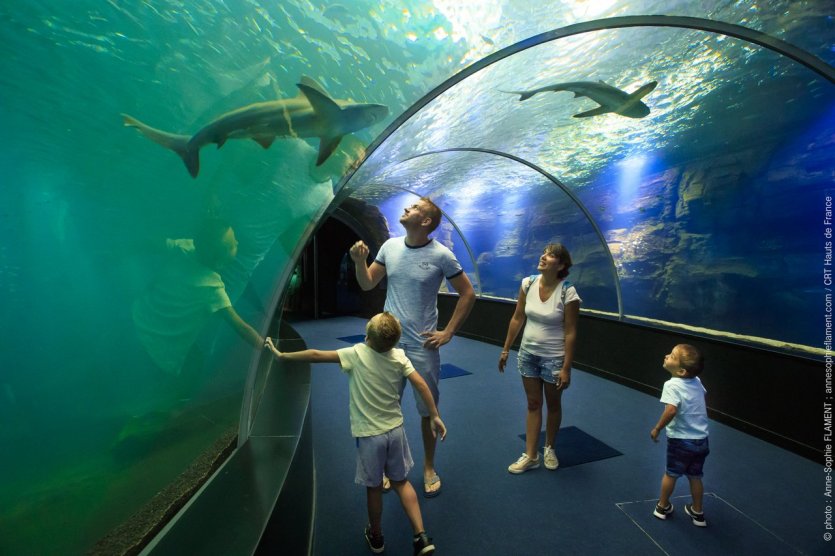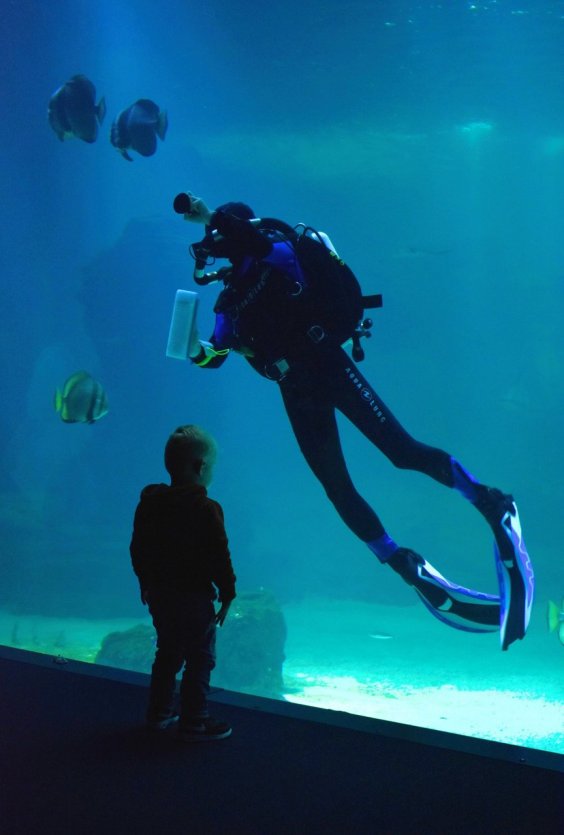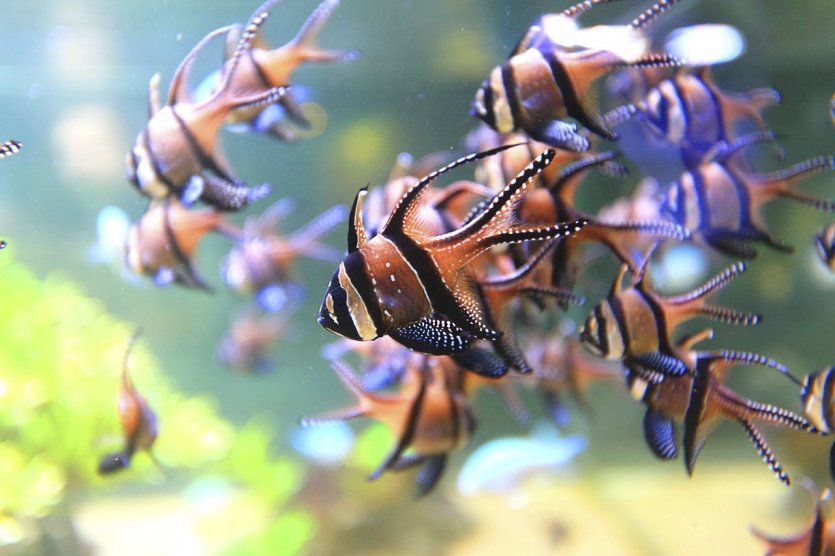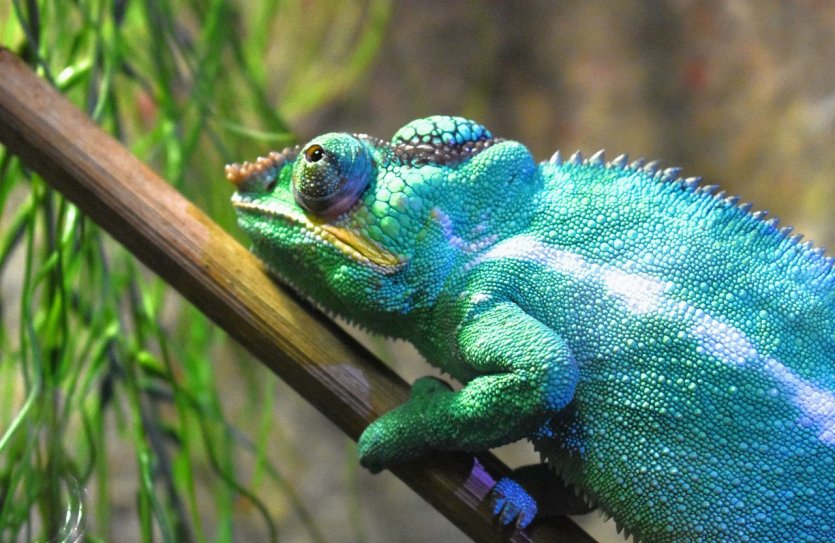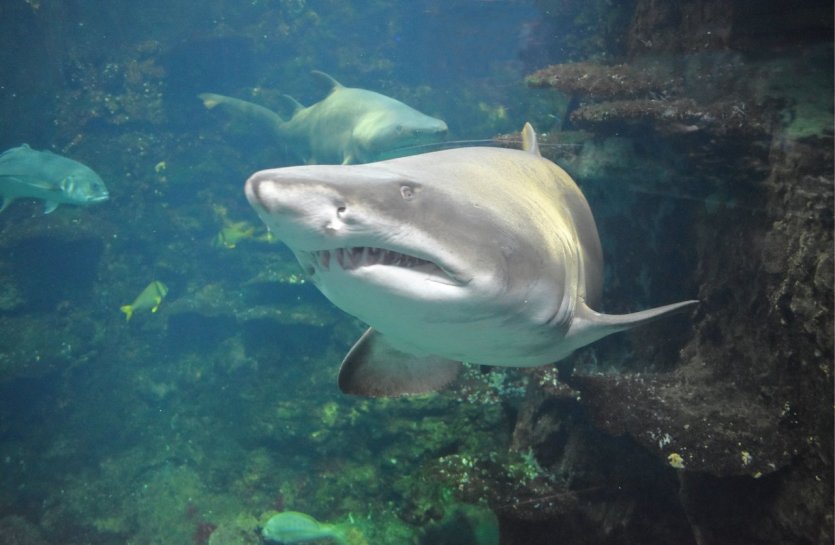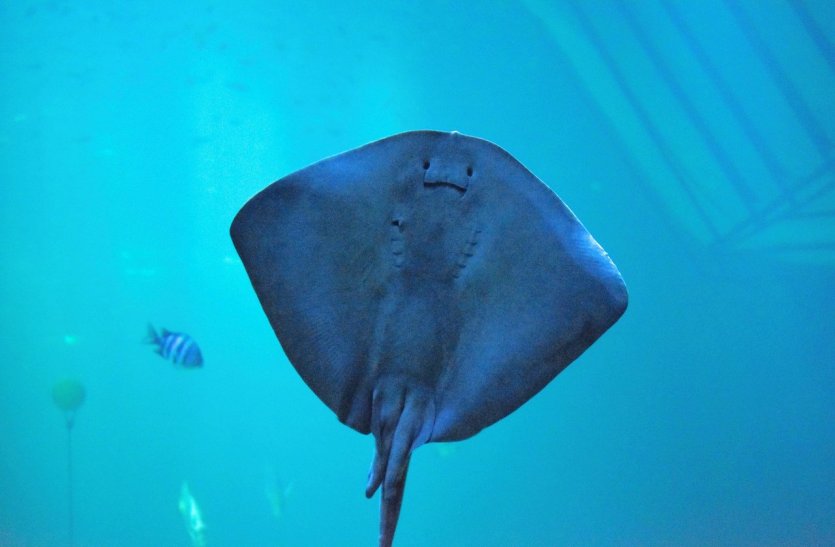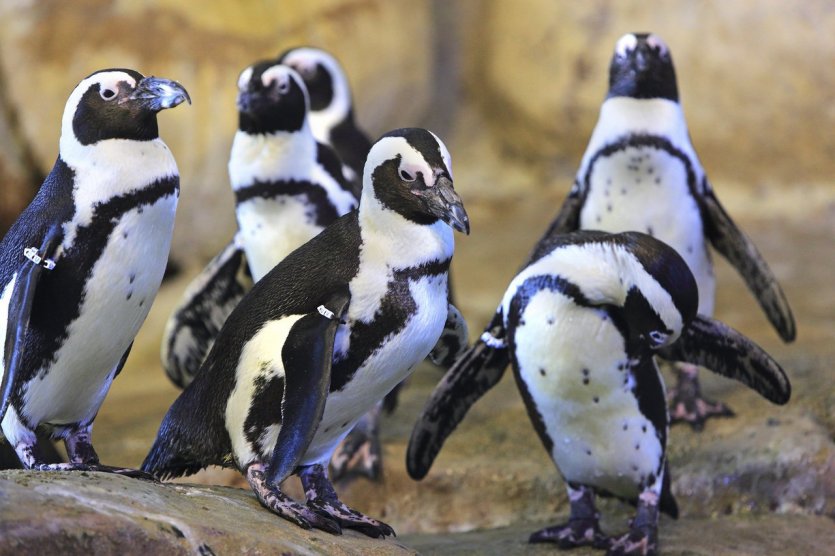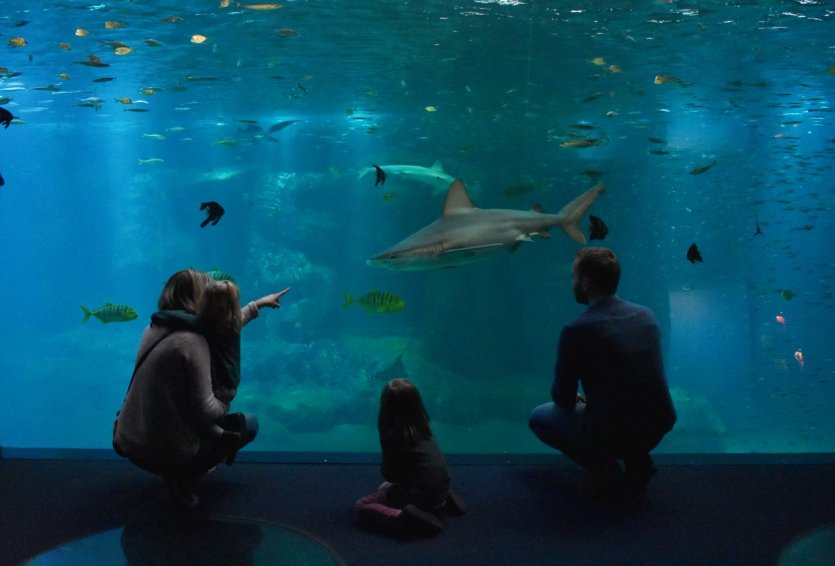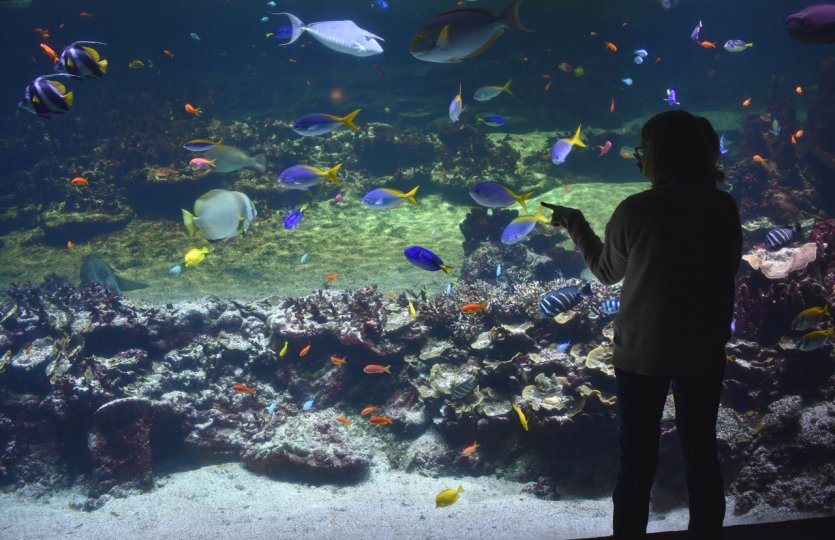 The world of the oceans has long fascinated mankind and visiting aquariums is always an opportunity to discover the species that inhabit the seas. In Boulogne-sur-Mer, on the Opal Coast, is Nausicaá, National Sea Centre, which is to date the largest aquarium in Europe. A great place to treat yourself to a family weekend. Much more than a structure that allows you to see thousands of animals, it is also an opportunity for children and adults to better understand the issues involved in preserving the oceans. An indoor activity that is both fun and educational, for a place where you're sure to get a kick out of it
Two universes for an unforgettable moment with the family
Nausicaá's particularity is to offer two different worlds within the same aquarium. We start with the exhibition called Journey to the High Seas for a real dive into the heart of the ocean. Several spaces follow one another and we discover both sound and visual installations that recreate the movements of the sea and expose the way in which certain large species live, but also two particularly surprising installations. A tunnel more than 18 metres long that gives the impression of walking in the depths of an ocean. You can see different fish passing right over your head. Then there is the big bay, like a gigantic cinema screen 20 m long and 5 m high, which offers a striking spectacle. To build this structure, Nausicaá was inspired by the marine environment around the island of Malpelo, off the coast of Colombia. We see different species passing by, with the bonus of being able to see as close as possible to rays such as the manta ray
The second exhibition is called Des Rivages et des Hommes, several spaces allow visitors to better understand the relationship that has existed between man and the sea since the dawn of time. Through different spaces, we have the opportunity to meet the fauna and flora that populate certain areas of the globe such as small tropical islands, the Mediterranean or the tropical forest. We go to meet several animals such as sea lions, jellyfish, caimans and other reptiles and a multitude of fish. It is also the opportunity to stop in front of the tropical lagoon where a hundred species of fish and splendid multicoloured corals live in perfect harmony.
You can also count on the many activities organised by the aquarium throughout the year which punctuate the visit during the day. You can watch the feeding of the various species, see the sea lions participate in their physical or medical training in the company of the caretakers or take part in a quiz on themes related to the world of the sea, very nice moments to share with your family and friends.
Not just a place to watch, but also a place to learn..
Nausicaá is much more than just an aquarium where you come just to look at animals. It is also a place where children and adults are made aware of the issues involved in preserving the oceans. As a National Maritime Centre, it is a committed structure whose mission is also to make visitors understand that the oceans are an invaluable resource and indispensable to all forms of life on planet Earth. Thus, various actions have been put in place to enable visitors to better understand the importance of the oceans, first and foremost the visual aids and educational terminals provided along the various routes and in the many areas. Forums such as the Blue Society Forum allow people to test their knowledge of the blue planet on interactive terminals, but also to exchange and compare their opinions with professionals. The quizzes are animations that inform about the impact of human activity on the marine world and the importance of preserving it, based on fruitful exchanges. Temporary exhibitions and the presence of a learning centre also provide access to valuable documentation about the oceans and the marine world in general. Finally, let us not forget to mention that Nausicaá has forged strong partnerships with associations that work for the observation, knowledge and preservation of animal species living in various regions of the world. The Centre National de la Mer has thus notably committed itself with the MEGAPTERA association to better understand and preserve whale sharks in the Indian Ocean and with SANCCOB, by offering visitors the opportunity to sponsor a Cape penguin, and thus help the association to preserve and rehabilitate injured, orphaned, sick or oiled penguins.