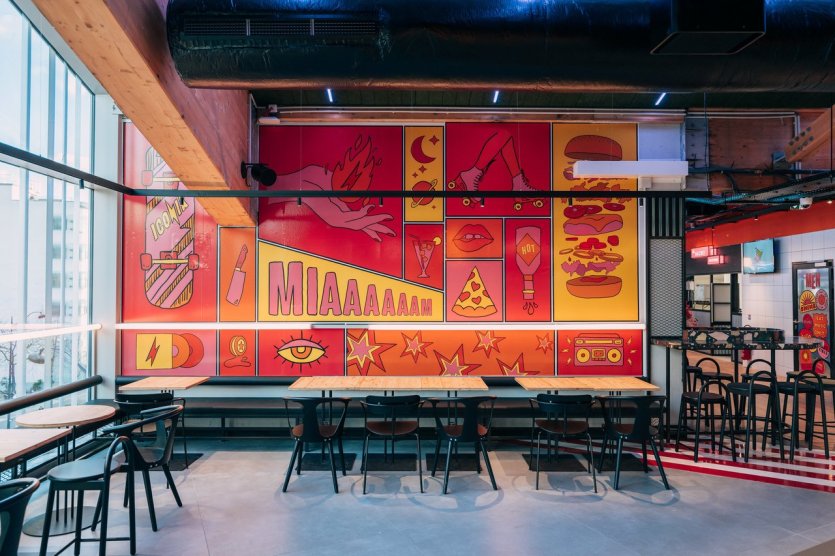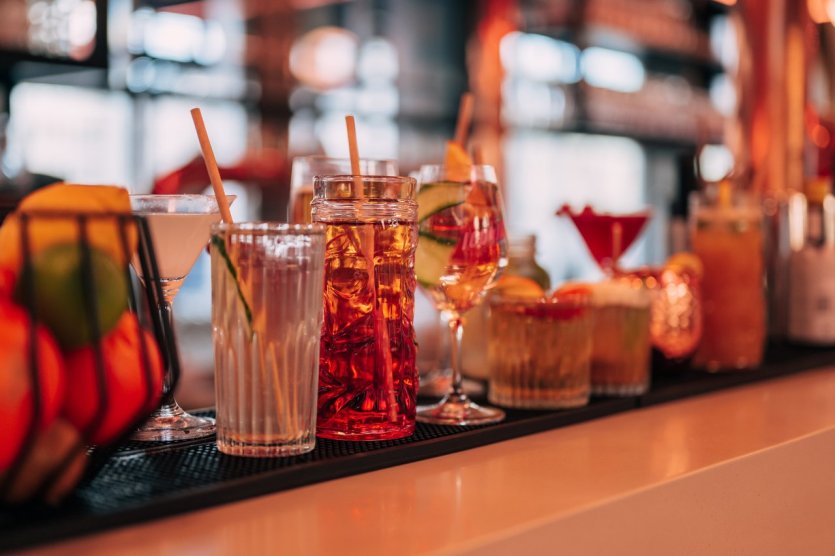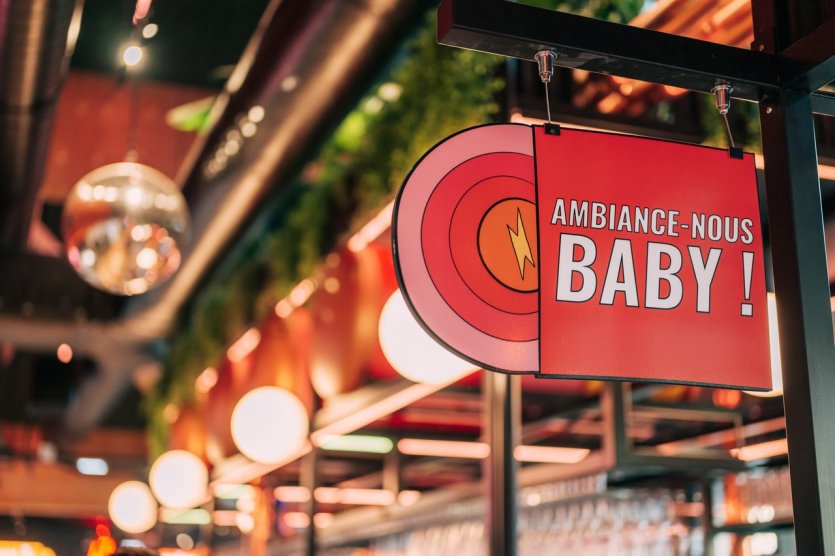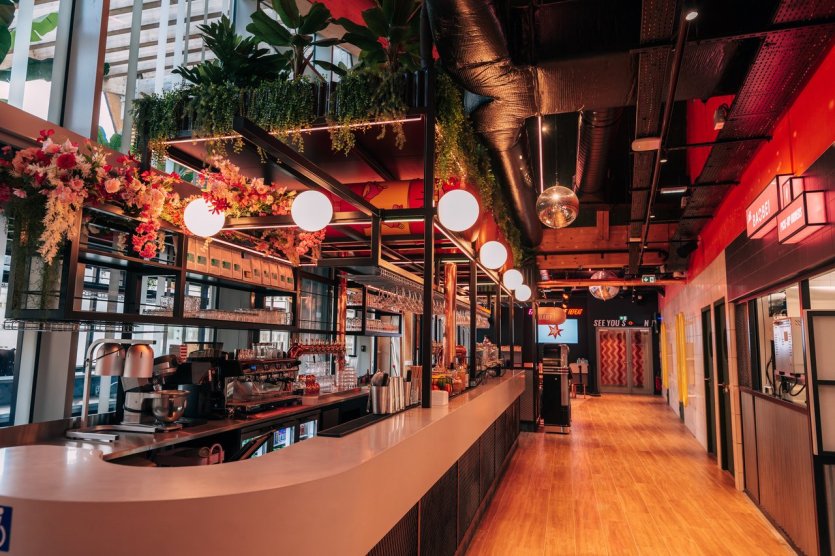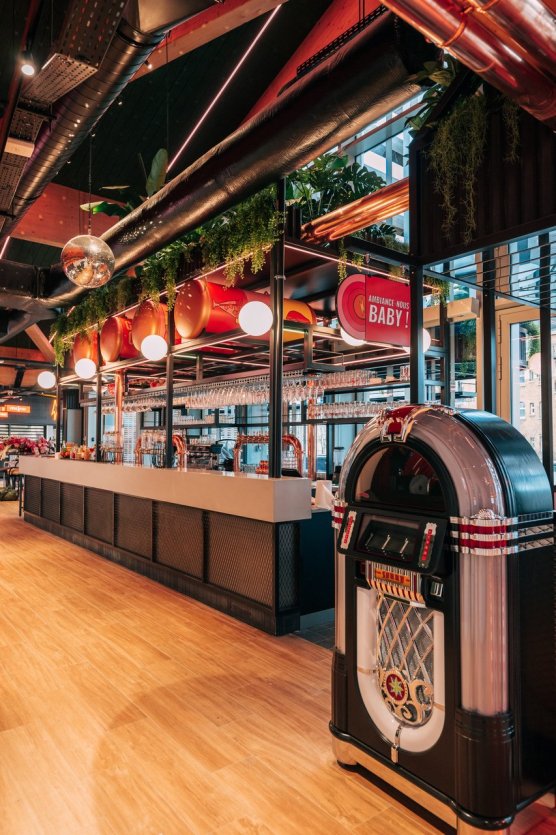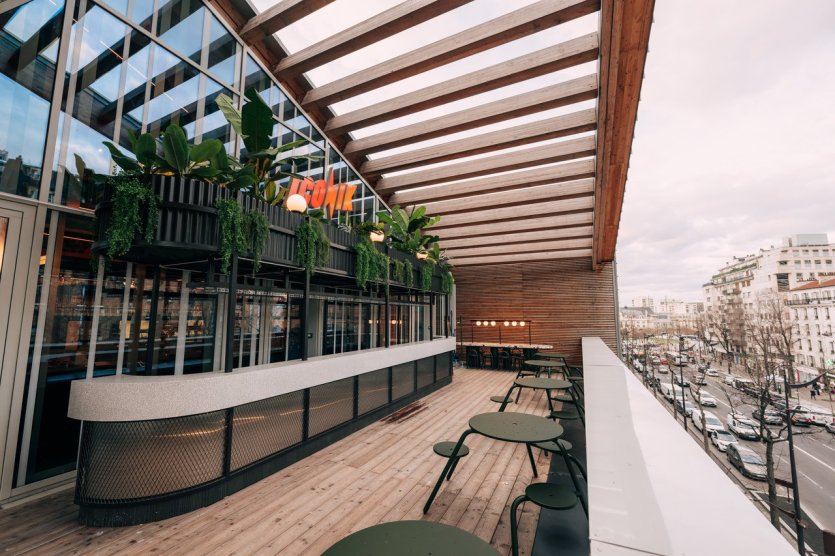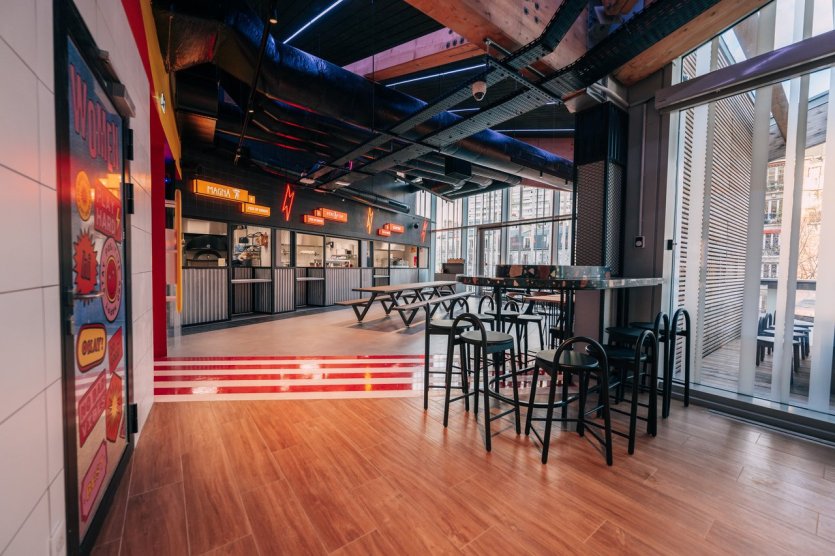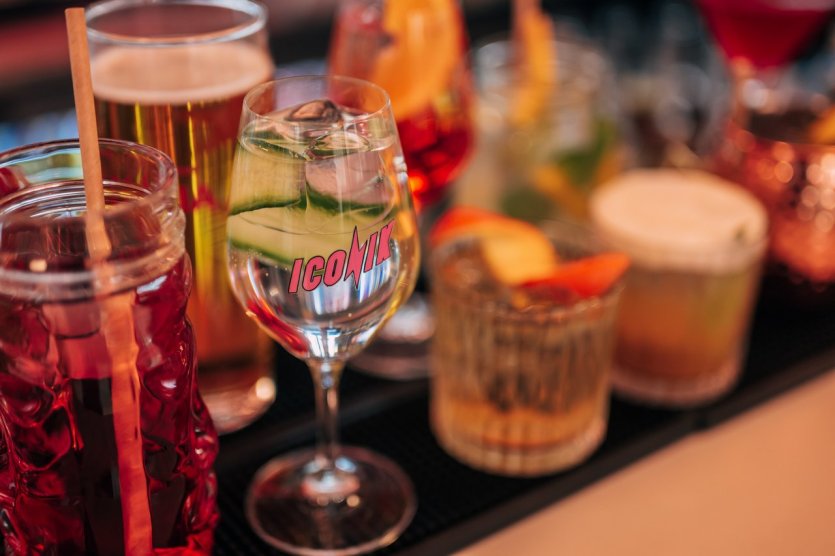 In the 13th arrondissement, the new extension to the Italie Deux shopping center has all the ingredients to become the capital's new trendy place. The concept: a space combining restaurants, commercial, cultural and leisure activities, all on 6,400 square meters. In January, the place opened its brand new festive food hall, Iconik, where people come to enjoy street food, relax and take part in a multitude of animations in a pop culture spirit. In addition to this food court to be discovered quickly, other signs are present, or about to open, for shopping, shopping in organic and fair trade products, but also to be entertained and cultured. To be watched very closely during a next stay in Paris.
Iconik, new food hall and festive bar in the 13th arrondissement
Iconik is the new food court installed in the heart of the extension of the Italie Deux shopping center. The 400 square meter space is decorated with a mix of pop and indus touches. A colorful place, which offers a sweet trip from the 1980s to today. Iconik has a bar with a large room and an outdoor terrace where you can have a glass of wine or a cocktail (special mention to the Arlette à Malibu!). But you can also come here to taste the best of street food, with orders to be placed from the kiosks or via your phone. Among the proposals, Little Baobei's Asian burgers, accompanied by gyozas, edamame or chicken-wing, but also Magnà's pizzas, made by the French vice-champion of gastronomic pizzas and which can be eaten in a wallet or rolled up. We can't forget Père & Fish and its unavoidable burgers and fish & chips, Kantine and its rolls, yakitoris and other karaages or La Quequetterie and its fluffy pancakes with surprising shapes.
But Iconik is much more than a gourmet hall, it's also a place where you come to have a good time. In a 100% pop culture spirit, you can listen to DJ mixes with a drink in your hand or come for a blind test, a karaoke or quiz night, a Loto-Bingo, a concert, a vintage market or a workshop. So many good reasons to go and see what's going on and above all, to come back!
Italie Deux, a shopping center in full mutation
With its new extension, Italie Deux continues to transform its shopping center by offering a multitude of experiences to its visitors. For example, to complete your wardrobe, you can visit Uniqlo, a store with a wide range of basics for women, men and children. For food, home accessories or organic cosmetics, head to Prêt à Manger, Miniso and Avril. Also to come, Naturalia, which will be one of the largest in the capital, Spicy World for fans of Asian cuisine, the TakTik Escape Game for a good time with family or friends and an event room. On the cultural side, you should know that Italy Two has reopened its theater at the end of 2021. Two stages and no less than 1,050 seats for hosting shows, plays and concerts. It is one of the largest theaters on the left bank.
Finally, because soft mobility is now favored by many people in Paris, Vélo Électrique France will also set up shop at Italik to sell its products.
With such proposals for dining, shopping, entertainment and culture, Italik Deux and its extension have solid arguments to attract Parisians to the 13th arrondissement, but also to make it a real destination when visiting Paris for a weekend or vacation