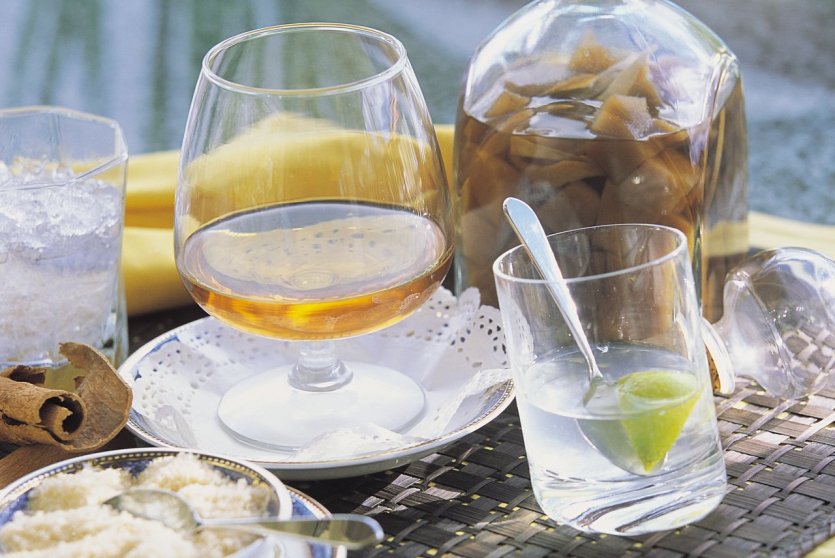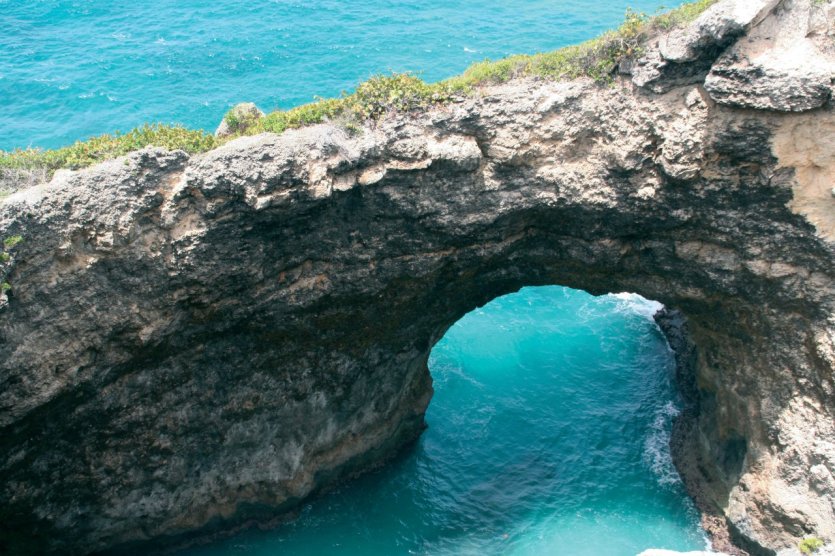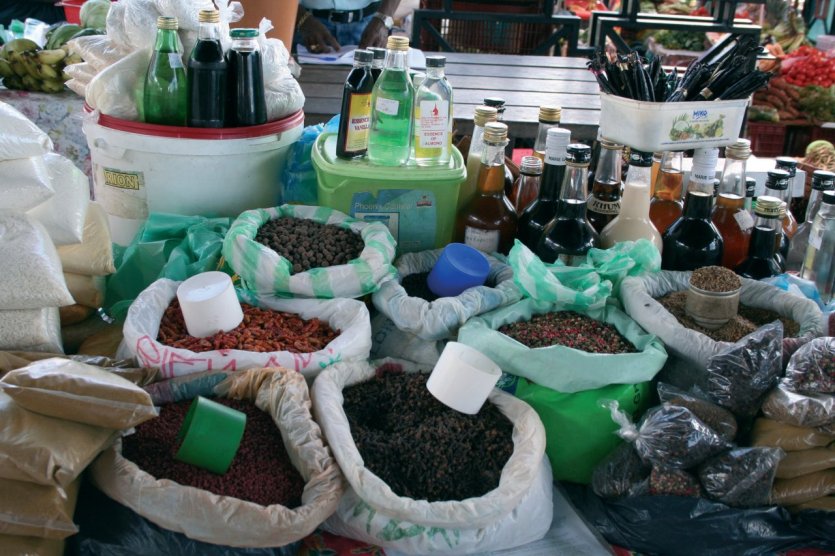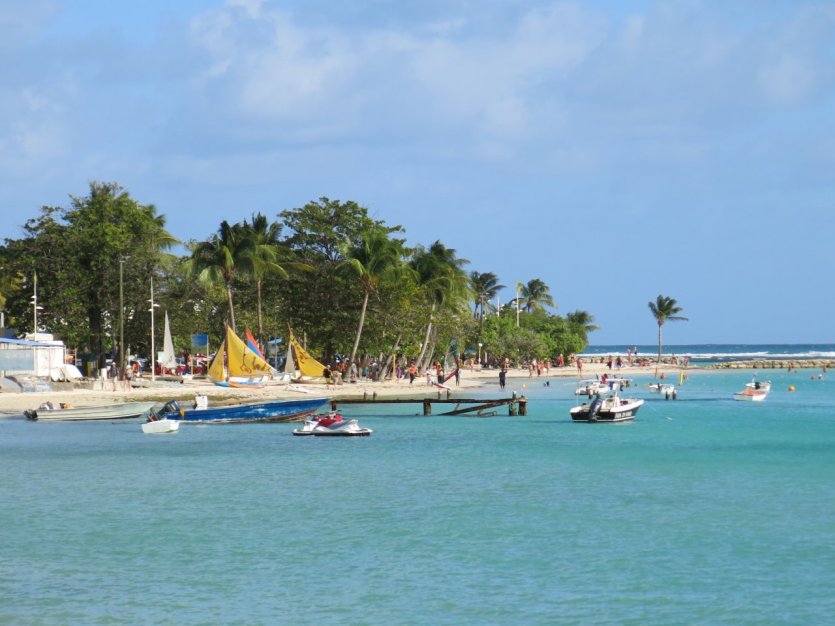 There is probably no perfect time to discover Guadeloupe. With an average annual temperature always exceeding twenty degrees, it is possible at any time to enjoy everything the island has to offer. We immediately think of its fine sandy beaches and clear waters. But it should also be remembered that it reveals a strong identity and that many other activities allow you to discover its specialities, its culture and everything that makes the island a special place. So are you ready for a flight to Guadeloupe with Air Caraïbes? This little nugget from the West Indies awaits all those who wish to indulge in moments of pure relaxation, to the rhythm of the sea
Enjoy a stay in nature
We can only imagine it, but a trip to Guadeloupe is an opportunity to be in harmony with a beautiful natural environment, with landscapes that reveal what we have seen on many postcards, but also places where the environment is surprising. Heading towards Grande-Terre, we pass through the green region of the Grands Fonds to reach the most beautiful lagoons. Sainte-Anne and Les Abymes are perfect places to observe the shades of blue of the sea and enjoy moments of swimming in transparent water and at a temperature that does not make you hesitate for a single second. Did you know that Great Britain is also called the Lesser Brittany of the West Indies? We can see this very clearly when we reach the Pointe de la Grande Vigie. The landscape is stunning, with waves breaking on cliffs over 80 metres high. Here too, the sea reveals its most beautiful colours and when the sky is totally blue, you are lucky enough to be able to distinguish the neighbouring islands of Antigua or Désirade
For hikers and lovers of natural elements, Basse-Terre is well worth a visit. There is of course the volcano la Soufrière which can be reached to enjoy a breathtaking view of the whole island. We also enjoy a moment in the Bains Jaunes, a natural hot spring in Guadeloupe. At the foot of the volcano, there are many trails that allow you to immerse yourself in an ever-lush nature, through the wettest part of the island. At another time, we head towards the Carbet reception area, the starting point for other atypical hikes. These are the ones that lead to the magnificent waterfalls of the Guadeloupe National Park. Near Capesterre-Belle-Eau, three splendid waterfalls await the walkers, including the Cascade aux Écrevisses. These places are recommended for the beautiful shows they provide and also for a picnic in the shade of a tree. The area classified as a nature reserve, between the northwest coast of Grande-Terre, the northeast coast of Basse-Terre and the coral reef, should also not be missed. It is here that you can go by boat to the lagoon and mangrove swamps, then stop over on small heavenly islets and snorkel to meet the colourful fish.
Stop in Pointe-à-Pitre for its cultural offer and gastronomy
Some will say that it is not necessary to stay too long in the one that is the most important city of the island, and quickly leave to conquer smaller villages and nature. But Pointe-à-Pitre has a lot to offer and is a privileged place to discover the local culture and customs. You can walk through the markets and the main shopping streets. Stroll down Saint John Perse Street, acquire memories and take the time to relax on the café terrace, with a Ti-punch in hand. Many restaurants in the city offer the opportunity to discover local cuisine and taste dishes that are often spicy, from accras to boucané chicken
And then there are the museums, places with magnificent architecture and which help to better understand the history of Guadeloupe. At the Saint John Persia Museum, we discover a very beautiful colonial residence and several elements of the poet's life. Another colonial building houses the Schoelcher Museum and displays artifacts and exhibitions on the slave trade. Finally, we conclude with the ACTe Memorial, a must-see museum with contemporary architecture, which also bears witness to what the slave trade was like and which stands as a true manifesto against slavery. A very beautiful place of architecture and emotions.