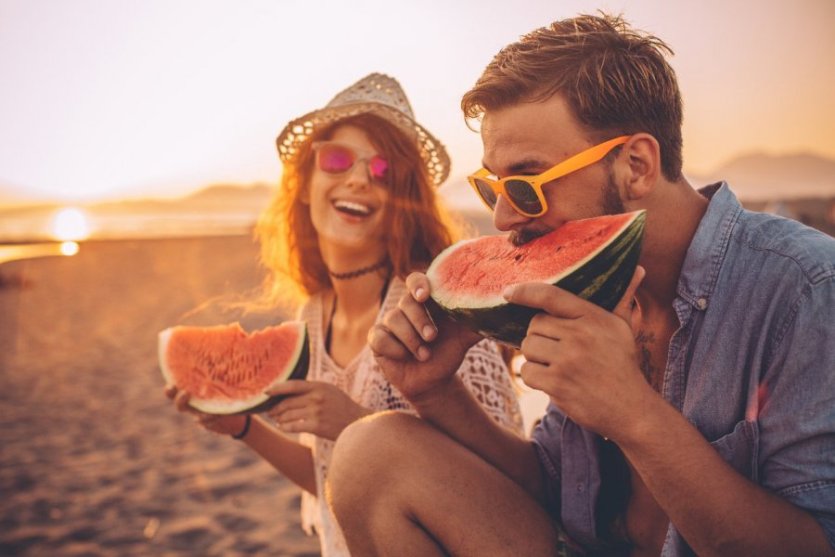 Summer is fast approaching and you still don't know where to go on holiday? Don't panic. Here is our selection of summer destinations at low prices to help you make the right choice
Where to go this summer to sunbathe?

Let yourself be tempted by Sardinia and its magnificent coastline! It's the dolce vita guaranteed. After seeing the Sardinian beaches, you will even find it difficult to get to know others. They're beautiful, beautiful, beautiful, beautiful! Apart from the beaches on the north coast, which are often crowded in summer, you can enjoy quiet beaches most of the time. Between the magical turquoise waters of the Golfo di Orosei and the ultra-fine white sand of most of the island's southern beaches, Sardinia's coastline easily rivals the most beautiful islands in the Caribbean. On the price side, they are very soft compared to neighbouring Corsica, even in the middle of summer.
Only 3 hours and 20 minutes by flight from Paris and bordered by its four seas, Turkey is a pure delight for lovers of beautiful beaches of fine sand and turquoise water. And also for those who want sunshine at low prices because accommodation rates are particularly competitive in Turkey, including during the summer season. Another plus of Turkey: the beaches have particularly pure water. The country has 444 "Blue Flag" beaches, an international label that attests to the environmental quality of beaches.
Noteworthy for diving enthusiasts: in Alanya, since April 2017, Turkey's first tourist submarine, Nemo Primero, has been allowing tourists to explore the underwater beauty of this region of Antalya. An unusual outing to do between two tanning sessions!
For a holiday at a reasonable price, too, head for Catalonia and its famous Costa Blanca! From Denia to Torrevieja, the Costa Blanca offers a wide range of very different options along its 200 kilometres of coastline. Very long beaches of fine sand will alternate with small coves. All bordered by all shades of blue. There are also many urban beaches, equipped with everything for idleness and others more wild like the beaches of Elche will be between dunes and pine forests.
Where to go this summer to enjoy a splendid nature?

To the Atlantic Ocean and the Portuguese archipelago of the Azores! A few hours flight from Paris, in the middle of the Atlantic Ocean, you are in a wonderful little piece of Europe for nature and hiking enthusiasts. These islands of volcanic formation offer fascinating landscapes. Ponta do Pico, Portugal's highest point at 2,351 metres, represents a beautiful ascent and offers a breathtaking panorama. On the island of São Miguel, the fumaroles of Lake Furnas or the crater lakes of Fogo or Sete Cidades are natural wonders. On the island of Faial, you can walk on the Capelinhos volcano which was created... in 1958!
Another significant advantage of the Azores is the very low prices, barely higher than those you will find in continental Portugal.
At 4h30 from Paris by TGV Lyria, you can easily travel to Switzerland in the pretty city of Bern for a change of scenery. The most popular activity in Bern in summer is swimming in the city's river Aare. It is not a classic swim but a real little trip along the river. As hundreds of Bernese do every summer, it is enough to let yourself be carried by the current to go down the river. The water is pure and impressively deep blue, while the temperature is just cool enough to recover from the summer heat. During the descent of the river, we discover the old city of Bern, founded in the 12th century and listed as a UNESCO World Heritage Site. A unique experience.
Where to go this summer to take a culture bath?

After swimming in the Aare in Bern, you should not miss out on a stroll in the city! From July 1, 2017, 100 magnificent works by artists will decorate the city's streets, to the delight of young and old alike. The exhibition will last ninety days and will end with an auction, the proceeds of which will be donated to charitable associations.
It will then be time to take a family tour of the exhibition dedicated to Barry, the star of the Saint Bernard, these endearing mountain dogs who have been saving lives for decades. Two hundred years ago, the most famous of them all died: Barry. The exhibition returns to the heroic acts of this dog that has become a true legend, but also to those of the Saint Bernard in general.
Summer is also the right time to go for a trip to England where prices remain fair despite the summer season and where the weather is finally good!
Last year, English literature lovers were thrilled because 2017 was declared the year of literature in England. An opportunity to rediscover the texts and life of Jane Austen, whose bicentenary of death was celebrated on July 18, by visiting museums, houses and dedicated festivals.
Where to go this summer to celebrate?

A few hours drive from Paris, Belgium, the Tomorrowland Festival will be held every summer. It will take place in Boom from 21 to 23 July and again from 28 to 30 July. It is one of the biggest festivals in the world of electronic music. Tomorrowland's popularity is such that every year, fans compete for tickets and packages as soon as they go on sale. So don't delay in booking your tickets! For the very first time this year, the festival is extending over two weekends for even more celebration.
If you are a fan of alternative music, we recommend that you visit Austria in the green city of Feldkirch, in the heart of Vorarlberg, in the far west of the country. It is here that the Poolbar, an eclectic pop festival, has been held every summer for more than twenty years because it is held in an abandoned swimming pool in the middle of the mountains.
In terms of music, the Poolbar programme ranges from indie pop to metal, hip-hop and folk music, alternating every year between headliners and young talents. In short, it's a good place to party and enjoy Austria's beautiful landscapes. And don't worry, the accommodation is affordable!