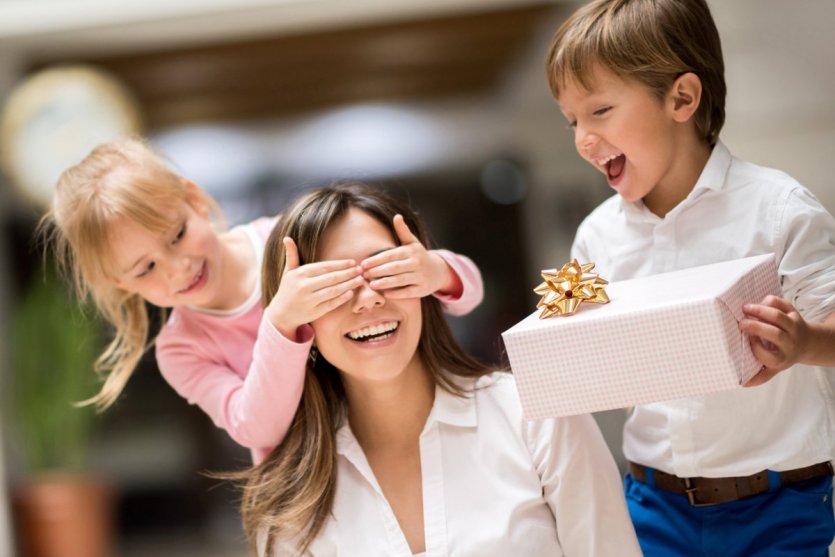 It's almost Mother's Day! The perfect opportunity to please your beloved mom by taking her on a little getaway. But where to go for Mother's Day? Here is a selection of destinations perfect for a long weekend in France or elsewhere, at a low price.
Where to go for Mother's Day: Dnd to Paris
Paris remains one of the most beautiful cities in the world in many ways... This is a great reason to (re)discover the capital with your mother!
We advise you to start with a little boat trip on the Seine. But rather than the classic bateaux-mouches, whose multilingual loudspeaker is quickly tiring, take instead a river shuttle without commentary to calmly appreciate the beauties of Paris.
The company Bateaux de Paris offers for example a brand new boat, the Insolite, without commentary or guide, but which offers a panoramic view to observe the main monuments of Paris in a 1h30 cruise.
It will then be time to take him to discover the Grand Musée du Parfum. This is a new museum, opened since the end of 2016, where she will be able to not only understand all the secrets of perfume making but also make one herself by participating in a workshop
Another possibility, go for an afternoon hammam with her. Paris has very beautiful hammams among which the mythical hammam of the Mosque of Paris or those of Cents Ciels which propose besides a special formula Mother's Day with a perfume and a gift voucher offered.
Where to go for Mother's Day: Soleil in Corsica
It is the right season to go to Corsica because the weather is already very nice and the prices are very low compared to the summer when prices are very high! As far as prices are concerned, you can really get a good deal on accommodation by the sea at this time of year
For an original stay, we advise you the gulf of Saint-Florent and its pretty little port city, between sea and mountains. You can enjoy a beautiful citadel, the beach and nature trails. For a better quality-price ratio, we recommend you to stay in an appart'hotel where the night will cost you on average 75 € for two.
Where to go for Mother's Day: Nature Stay in Tyrol
Austria is also an exotic destination to do with your mom!
We particularly recommend the Tyrol for a typical stay. Head for the Wildschönau, a bucolic high plateau in the heart of the Kitzbühel Alps with 260 working farms, picturesque alpine pastures and lots of tradition.
The 4,200 inhabitants of the four hamlets of Niederau, Oberau, Auffach and Thierbach live mainly from agriculture and tourism. It is also a dream region for hiking. Another plus is the good price-performance ratio: accommodation with breakfast in a picturesque pension in the Wildschönau will cost you an average of only 80 € per person per day.
Where to go on Mother's Day: Road trip on the Grand Tour of Switzerland
With the return of the warm weather, it's also the right time to hit the roads of Switzerland and discover its sublime landscapes on a road trip with your mom!
The Grand Tour de Suisse is a 1,600 km tour that offers you the best of the country. It is a kind of American Route 66 and now a must in Europe. It crosses the most beautiful regions of the country, five alpine passes, follows 22 lakes and passes near 44 must-see sites, 11 UNESCO world heritage sites and two biospheres. It's up to you to adapt this tour according to your stay time and your mother's tastes!
Where to go for Mother's Day: Digital detox in Croatia
If your mom needs a break from the world, take her to a Croatian island in a Robinson house for a "disconnected" vacation. Located on islands, with often difficult access, often only by sea, these houses belonged to fishermen before being transformed to welcome tourists. They are highly sought after because they are particularly isolated and far from the world. Without internet, they are ideal for a digital detox in the sun. Electricity is provided by solar panels and water comes from the rain or from the cistern.
Where to go for Mother's Day: Spa in Baden Baden
Located near the French border and on the edge of the Black Forest, Baden-Baden is a pleasant German spa town with 19th century architecture. It's a good choice for a glamorous/relaxing getaway with your mother. Baden Baden has twelve spa facilities in various styles including the modern Caracalla Spa and the historic Friedrichsbad.
In terms of accommodation, there are both luxury hotels and mid-range establishments at around 100 euros per night.
The splendid old town offers beautiful boutiques for shopping and good restaurants for gourmets. Don't miss a short carriage ride through the gardens of the "Lichtentaler Allee" and a visit to the city's landmark casino.
If you don't have the opportunity to go on a trip with your mother, you can always ask yourself how to have flowers delivered:).
Getting around:
Find your flight at the best price - Compare
Rent your car at the best price - Compare
On site :
Book your hotel at the best conditions - Compare
Find a cultural or sports activity - Find