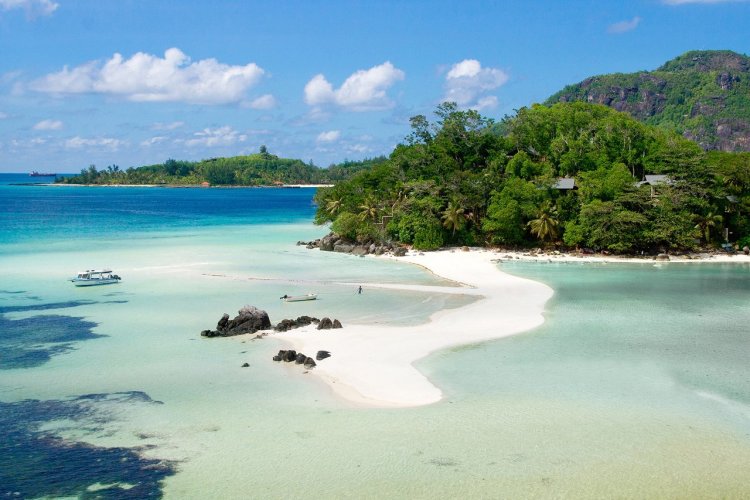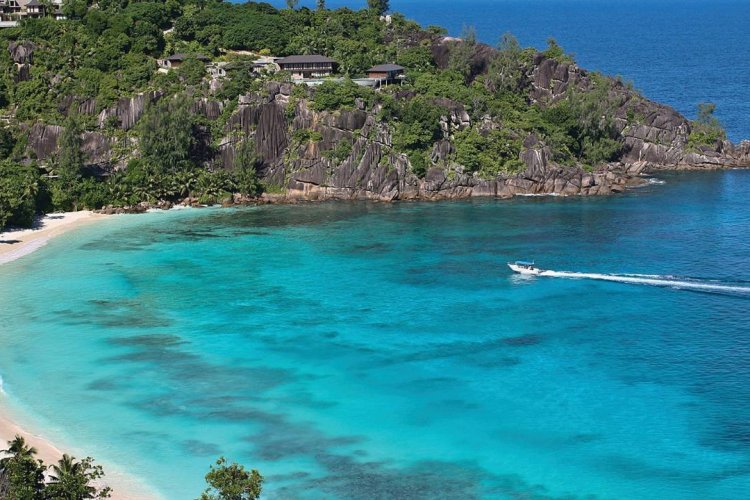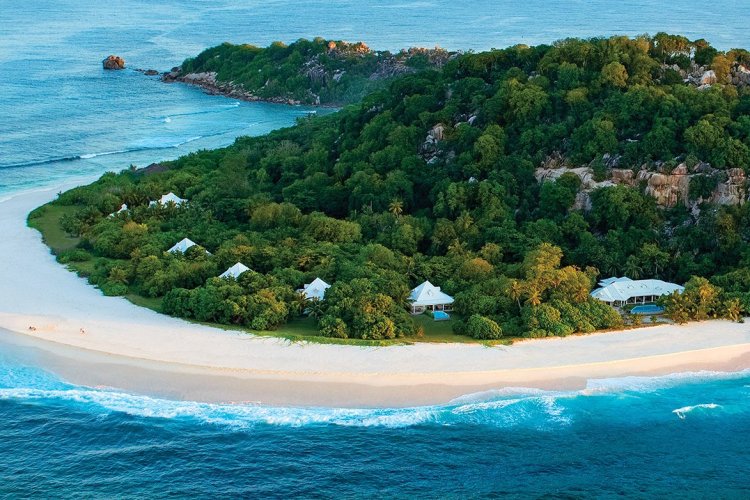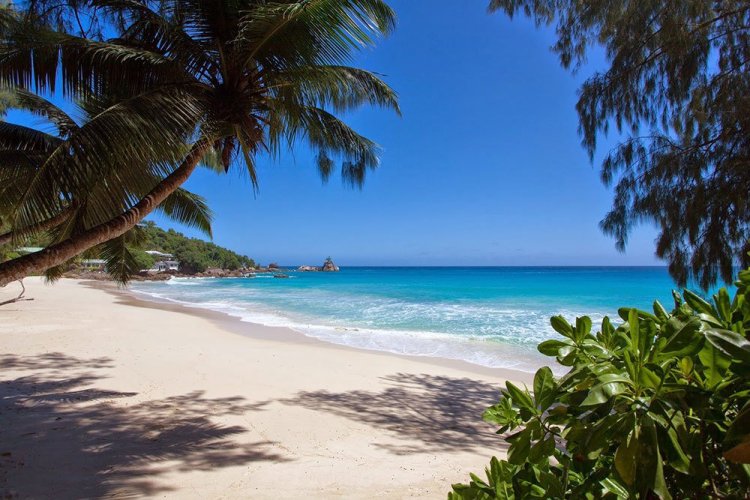 Earthly paradise, unique experience, unforgettable journey... When it comes to telling the story of the Seychelles, compliments rain down. And for good reason! From the plane's window, the spectacle is extraordinary. A lush vegetation of an impenetrable green, immaculate white sand, turquoise water bordered by giant palm trees and rounded rock piles... As soon as you land, you know that this archipelago will keep its promises. Focus on a destination that is particularly popular with newlyweds and is much more affordable than we think.
A dream destination
With a single blow of the wings, for a night, an unaltered beauty! Against a backdrop of Hollywood rocks, there are heavenly beaches, which seem never to have known the imprint of man, as innocent as they are deserted. And a sea-aquarium within reach of snorkels, where damsel fish, butterfly fish and other picasso fish welcome you without an appointment. From the black widow to the coconut dove and the frigate to the straw-tailed frigate, countless birds add to the charm of strolls on fragrant and flowery paths, Mahé, Praslin and La Digue are a combination of paradisiac islands that hide many treasures.
Mahé and Victoria, his pocket capital, are often ignored by visitors. Wrongly! Dominated by the Seychelles Morne and its 905 m altitude, the large island, barely 27 km long, has a lot to offer. From its heights, the view of its little sisters is enchanting. Its road, which nonchalantly slides along the coast, hosts nearly seventy spectacular coves. Its epicentre Beau Vallon offers one of the most beautiful sunsets on the planet, when its historic Creole residences or its picturesque bazaar take us back in time. Then, we head for Praslin, the world's only sanctuary for the sea coconut tree and its fruit, the famous cocofess. A curiosity that can be discovered on the winding paths of the mythical Vallée de Mai or at the Ferdinand Bottom. Of course, the island has its share of aquatic paradises. On the dazzling Anse Lazio and Côte d'Or, you will always find a quiet spot to put on your fins and dive into this sea-aquarium. Unless you choose the discreet Anse Georgette. All that remains is to dock at La Digue, the last stage of this winning trifecta. Tiny and cut off from the world, you can walk or cycle around it. After having greeted a few giant turtles, we discover the one that regularly holds first place in the international hit parade of paradisiac beaches, the poetic Anse Source d'Argent.
A "honeymoon" destination par excellence
A destination for lovers par excellence, the vast majority of tourists who pack their bags on these heavenly islands are couples. On holiday, of course, but also on a honeymoon, or even to (re)celebrate their wedding, everyone offers themselves this unique setting as a backdrop for a romantic stay at will. Moreover, on the spot, many local agencies propose to set up a ceremony and find a photographer to capture these unique moments on glossy paper. A classic for newlyweds, but also for couples wishing to renew their vows, for example, on the occasion of a wedding anniversary
A more affordable destination than it seems
Let's dispel prejudices... It would not be possible to put your luggage on Seychelles soil for an affordable price? Wrong and arch-false! Already, like all the destinations that rank first in the tourist catalogue hit parade, there are manyspecial offers. And, contrary to what we think, it is possible to find good deals. On the 3 main islands of the archipelago, Mahé, Praslin and La Digue, there are a large number of guesthouses. And they offer real comfort at low prices, around 80 € for a double bed, sometimes within a stone's throw of the beach. Furnished apartments are also legion. This formula, locally called self-catering, is a godsend for families and groups of friends especially. From 80 to 200 €, four of us can often find ourselves with daily cleaning and, sometimes, airport transfer included. Unbeatable! Especially since they offer more space than most small hotels and have a kitchen. This is what you need to prepare good dishes with fresh fish. Fresh fish that can be bought for less than 5 € with a side dish in a small tray distributed by the take-away. A great opportunity to have a healthy picnic on a dream beach! Finally, more original, a cruise can be really interesting for those who would like to discover the Seychelles, underwater version. With rather low call prices and the possibility of saving on accommodation, car rental, inter-island transport or restaurants, the formula has everything you need. With a few deserted coves on the programme, how can you not be tempted? Especially since you don't have to dive. And the divers' companions will then have a dream spot to let it languish. In short, it is possible to create a tailor-made trip, whatever your budget. No need to break your piggy bank in a 5-star luxury to taste these zil de paradise.
Smart info
When? When? From November to April, ideal period for diving and sailing. Dryer and cooler weather from June to October, often overcast in July and August. The transition months - avril, May, octobre  - are the most pleasant.
Useful. The Seychelles European Reservations website is the essential place to organize your holidays in the Seychelles. Good deals, significant discounts and flights at very competitive prices are legion on this reference site.
SEYCHELLES EUROPEAN RESERVATIONS - More information on the website