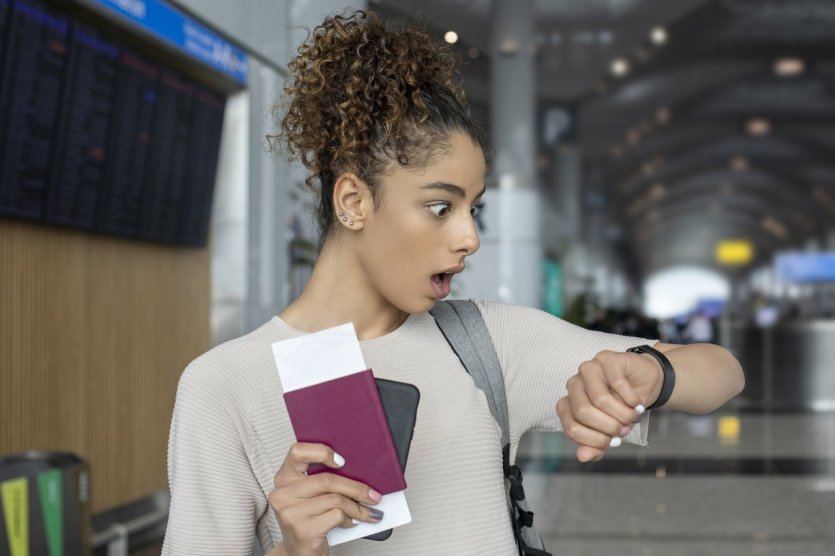 Taking the plane for the first time can be stressful: arriving on time, parking your car, finding your boarding dock... You have to organize yourself in order to be ready on the day. Rest assured and follow these few tips to travel with peace of mind.
Things to remember on the way to the airport
When travelling, it is important to have all your papers up to date. Write down the list of documents you will need and make arrangements to obtain them before booking your flight.
A valid identity card is mandatory for travel within the European Union. However, if you plan to travel outside this area, you must be in possession of a valid passport. In addition, some countries also require a tourist visa.
Of course, don't forget the plane tickets. If you have opted for a paperless ticket, remember to charge your smartphone. It is still preferable to print your ticket to speed up the registration process.
In addition, make an appointment with your bank advisor before departure to discuss your means of payment abroad. Indeed, it would be a shame to find yourself on the spot and not have access to your bank account.
Once you've put these essentials together, think about what you'll need on site, such as a phone charger, a small first aid kit and your travel guide. However, don't forget to inquire about the criteria imposed by the airlines concerning the weight and dimensions of baggage
The different stages once at the airport
For all those who reach the airport by car, it is strongly advised to reserve a parking space for the duration of the trip. Many major airports such as Paris-Charles de Gaulle offer paying seats. To avoid any disappointment on D-Day, it is best to reserve your parking space at Roissy or Orly in advance on the internet. To park your car at a lower cost, you can also find private car parks located near the airports. Generally cheaper, they are an economical and interesting parking alternative, also including a shuttle that will take you to your terminal with your luggage
In general, it is necessary to get to the airport two hours in advance for a trip within France or Europe, and three hours for a long-haul flight. Once in the lobby, be sure to read the bulletin board to make sure the plane is on time and to find out which gate and terminal you are at.
If the airline does not offer online check-in, or if you have not had the opportunity to print the boarding pass and baggage tag, you can do so at a kiosk or check-in counter within the airport.
Then, on the plane, the luggage must be placed in the hold and a counter is specially dedicated to their deposit. Officers weigh the suitcase and tag it for identification before it is stored on the aircraft.
Following this, a security check will be carried out. Indeed, security at airports has been considerably strengthened in recent years. Once your personal belongings have been deposited in the petty cash box provided for this purpose, you will have to go through the gantry that may or may not detect the presence of potentially dangerous objects on board the aircraft.
Finally, you will enter the boarding area. This means that you will soon be climbing into the device. If you are early, you can enjoy the Duty Free area. Nevertheless, it is important to reach the boarding lounge early enough before the gates close, about 20 minutes in advance. As soon as the stewardesses arrive, one event follows another, you present your ID and boarding pass, get on the plane, and then go to the seat indicated on the card. You are now settled and take-off is imminent!