The must-sees of the Bay of the Somme
A must-see destination for all nature lovers, the Bay of the Somme has been awarded the Grand Site de France label. Located along the Picardy coastline, in the Hauts-de-France region, its landscape is made up of a succession of long sandy beaches like those of Quend or Fort-Mahon. A favorite region for hikers, it has many trails along its coastline that are pleasant to walk or bike. In all seasons, the bay of the Somme offers a natural spectacle without equal where various migratory birds live, in particular in its park of Marquenterre. In addition to its great ornithological interest, the region is also one of the most popular places in France to admire seals. In order not to miss anything of this exceptional territory, here are our 10 must-sees of the Somme Bay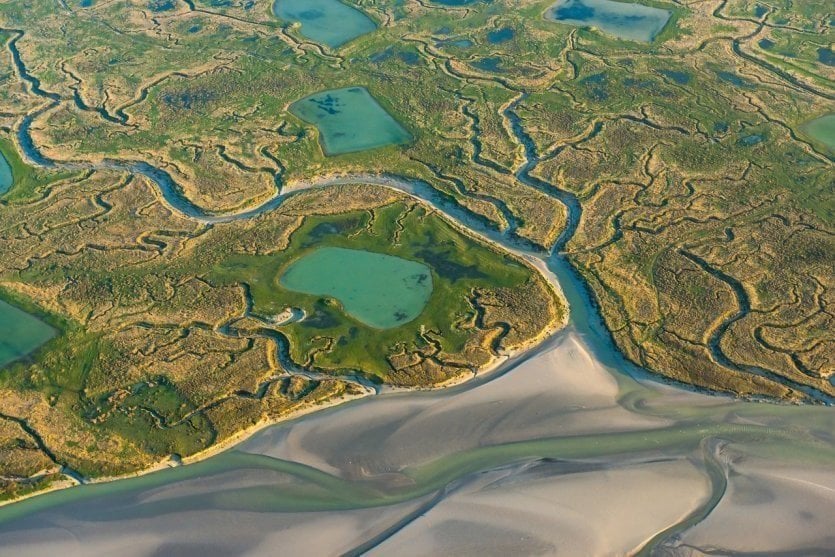 Le parc du Marquenterre, an incredible ornithological reserve
Quintessential of the natural beauties of the Bay of the Somme, the Marquenterre park extends over 220 ha. If the flora is majestic, especially in spring when the dunes are adorned with ephemeral evening primrose, people come mainly to Parc du Marquenterre to admire migratory birds. With the help of specialist guides, visitors can follow three routes to discover this unique bird life. It is strongly recommended to rent a pair of binoculars to enjoy the show!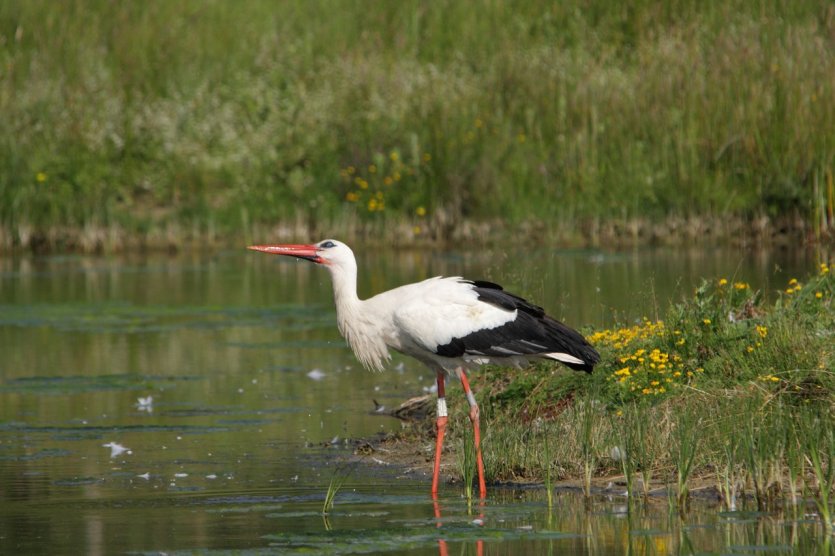 Le Crotoy, along the bay
Before the silting up of its bay, Le Crotoy was one of the most important fishing ports in the Channel. Today, the city is famous for its luxurious holiday villas and long sandy beaches facing due south. Its landscape evolves with the tide, revealing, when it is low, a long sandbank leading to the sea. The beaches of Le Crotoy are the ideal place to practice kitesurfing, while remaining vigilant because of the current. It is also one of the best spots to see the sunset in the Somme Bay.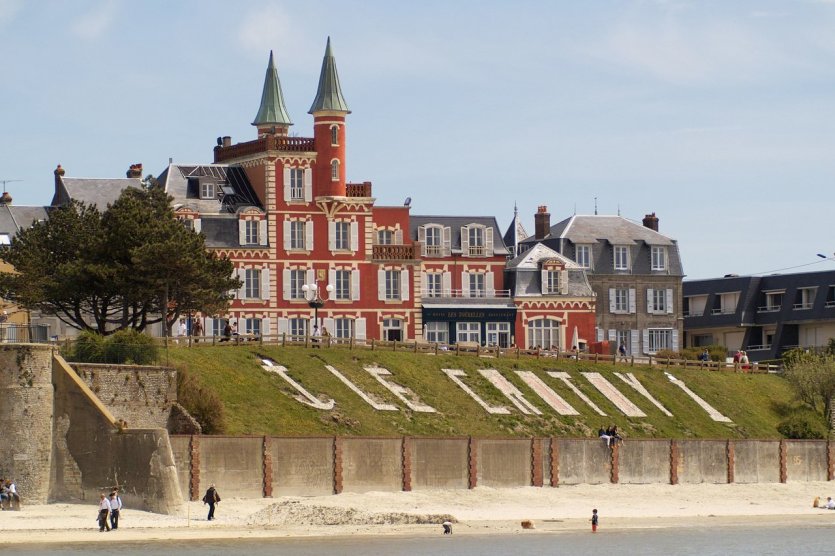 Mers-les-Bains and the Belle Époque
Along the Mers-les-Bains waterfront, there are more than 500 colourful villas dating from the Belle Époque. These elegant buildings, built during the explosion of seaside tourism, are the charm of the town. They form a unique landscape spread over almost 1 km facing the sea. It is necessary to take the time to admire each facade, especially the beautiful balconies and their very special roofs. A real jewel, Mers-les-Bains is set in high cliffs offering an enchanting setting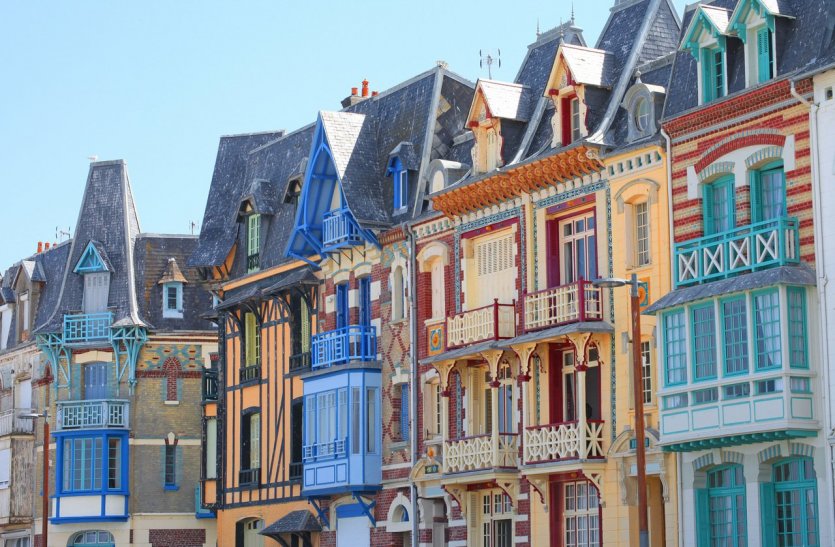 Cayeux-sur-Mer, a charming seaside resort
Cayeux-sur-Mer owes its name to its enormous pebbles or pebbles, "cayeux" in Picardy. Its 14 km long beach is not covered with sand but with stones coming from the cliffs in the surroundings and then polished and deposited by the sea. The path of the boards is to be seen: 2 km long, it is bordered by some 400 beach cabins. This is one of the most characteristic images of the city. From Cayeux-sur-Mer, it is also very easy to access the Pointe du Hourdel, one of the best places in Somme Bay to observe seals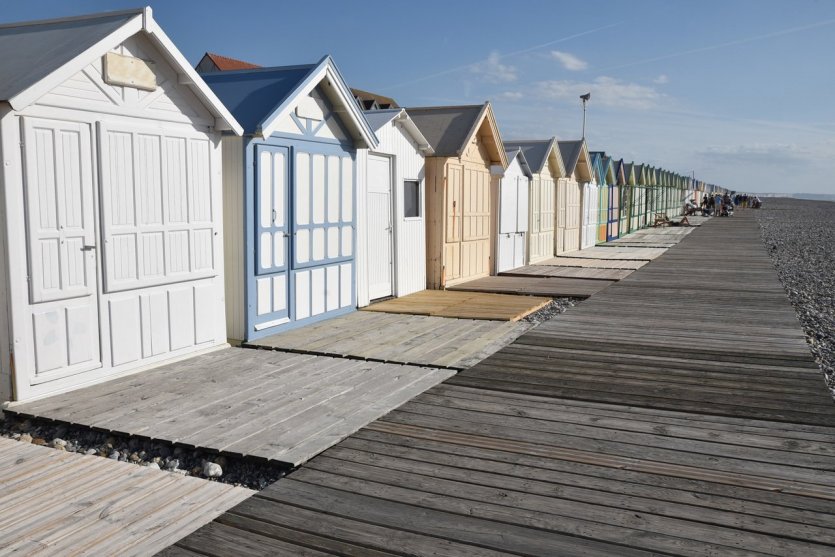 The Somme Bay Railway, a leap into the past
The charming steam locomotive of the Somme Bay Railway transports its passengers back in time. Active since 1887, the Réseau des Bains de mer was created when seaside resorts began to develop in France. It serves Le Crotoy, Noyelles-sur-Mer, Saint-Valéry-sur-Somme and Cayeux-sur-Mer, across fields and marshes. A clever way to discover the bay of the Somme by leaving your car in the car park!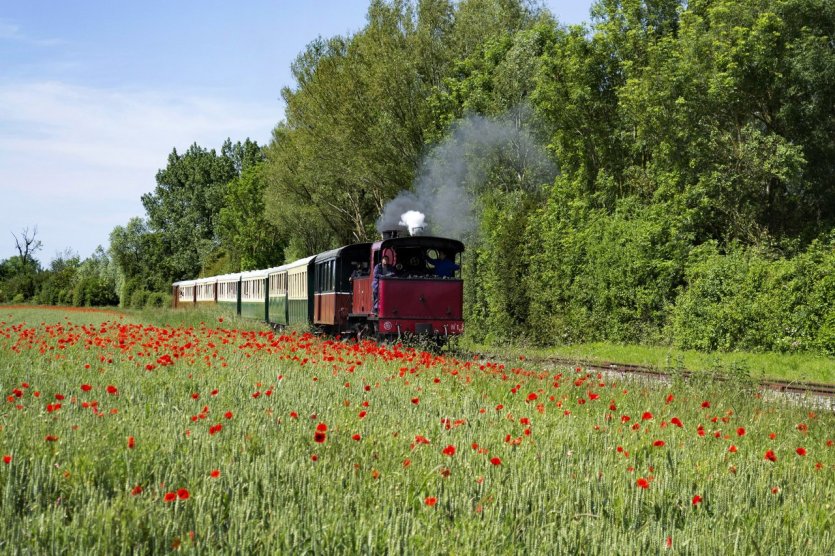 Quend and its infinite range
If you hate crowded beaches, Quend is the place to go! 15 km long, its sandy beach is so vast that you can put your towel wherever you want. Quend-plage has many activities to offer: it is, for example, the ideal place to discover the sand yacht or the horseback riding of Henson, the typical horse of the bay of the Somme. Fishermen will be delighted to pick up mussels from the bush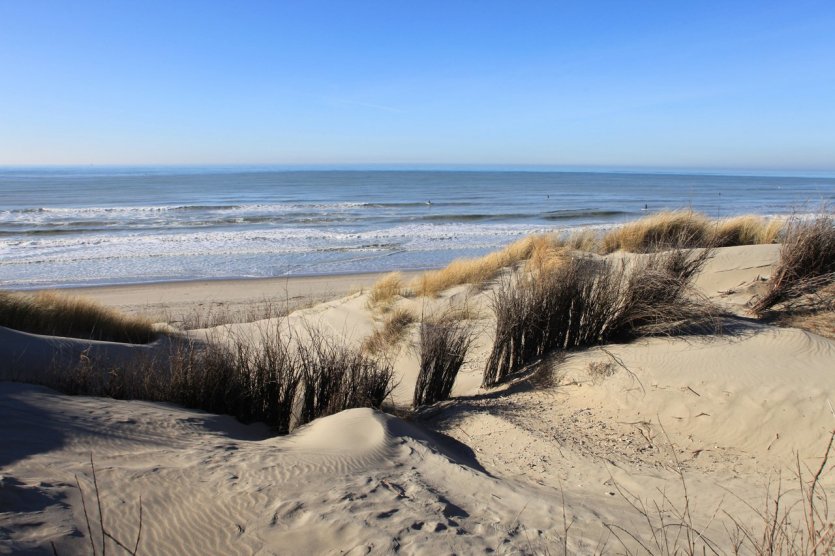 Ault, a striking setting
On the border of the Pays de Caux, the village of Ault benefits from a unique natural setting, surrounded by the highest chalk cliffs in Europe, some of which rise to 102 m. These colossus rise up in front of the sea, which constantly challenges them, eroding them over time. The show is unmissable during a stay in the bay of the Somme. In the hollow of one of these cliffs, you should also see the Bois de Cise, its green nature and its Belle Époque villas. The view of the Channel coast, often praised by Victor Hugo, is splendid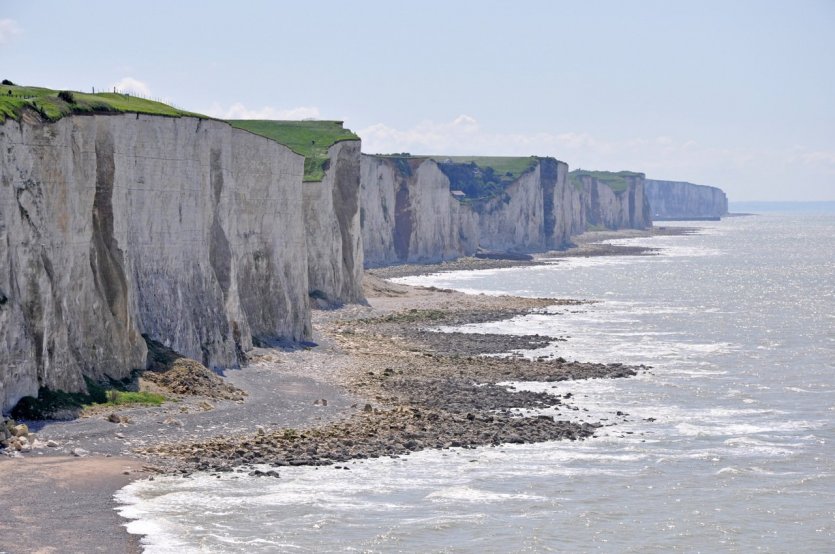 Fort-Mahon-Plage, a breath of fresh air
Fort-Mahon beach stretches between the Baie de Somme and the Baie d'Authie, in a preserved natural setting where a wide range of leisure activities are available to swimmers. Sailing yacht, sliding on the sand dunes, horse riding or kitesurfing, everything is at your disposal to have an excellent stay. Fort-Mahon-Plage is therefore very popular during the high season, but is always very pleasant, especially thanks to its large spaces that allow you to isolate yourself from the crowd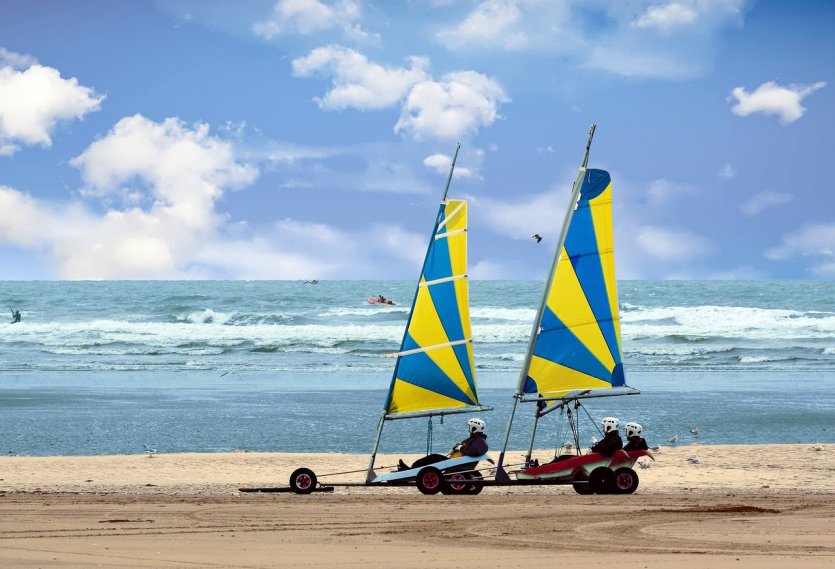 Saint-Valéry-sur-Somme, a medieval city
You can discover all the charm of Saint-Valéry-sur-Somme through the alleys and ramparts of its upper town where you can find its most beautiful remains, such as the Saint-Martin church. The curious who enter this church with its Gothic facade will discover a very beautiful triptych of the Renaissance. Saint-Valéry-sur-Somme also has a rich port history: the Courtgain, the sailors' district, is worth a visit for this purpose. Finally, to learn more about local history, you should visit the Picarvie Museum, which offers a real immersion in a 19th century Picardy village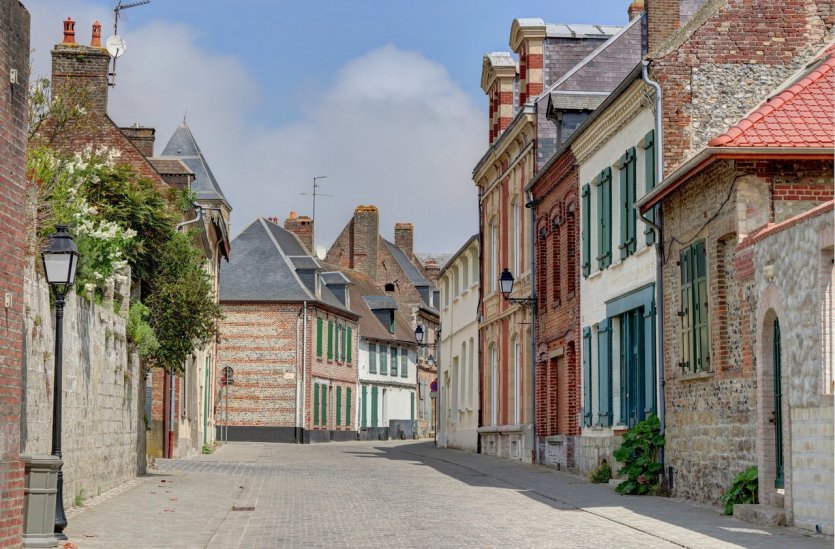 Observe seals at the Pointe du Hourdel
Between Le Crotoy and Saint-Valéry-sur-Somme, the Pointe du Hourdel is one of the best places to observe the colony of seals living in the Bay of the Somme. It is of course advisable to bring binoculars so as not to get too close to the animals at the risk of frightening them. Several guides or associations offer walking, canoeing or kayaking tours to locate and admire these mammals in complete safety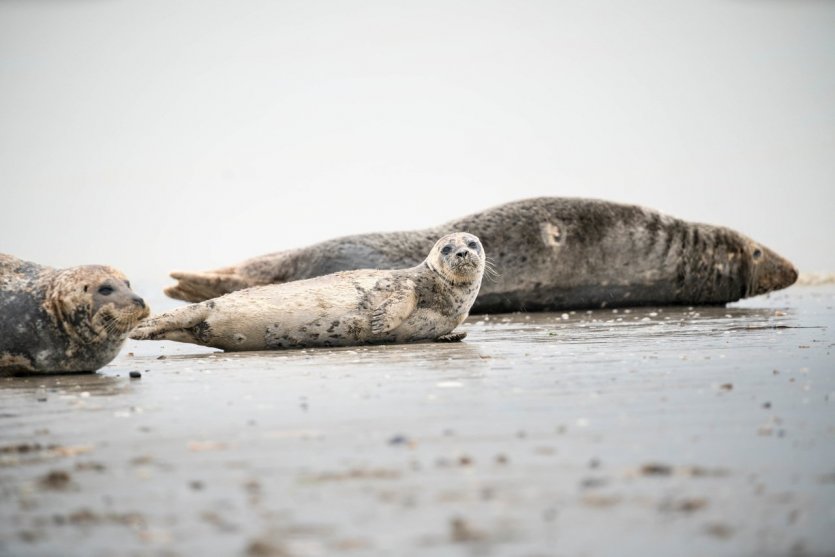 Learn more about Somme
Prepare for your trip Somme
Transportation
Car Rental
Taxi
Tailor-made trip
Accommodation & stays
Find a hotel
Holiday rental
Services / On site
Book a table
Activities & visits