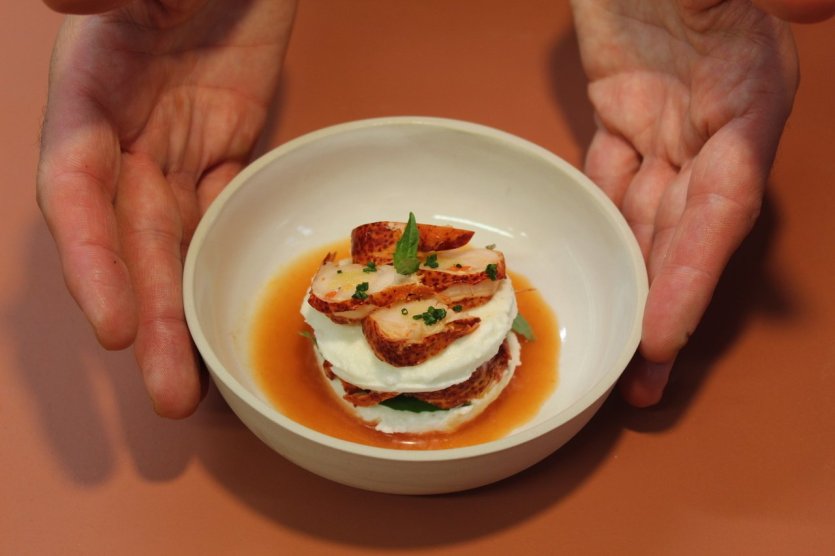 Italian cuisine is renowned throughout the world and has many fans. From antipasti to pasta, pizza, gnocchi, risottos, carpaccios and ice cream, there are a thousand and one reasons to plan an Italian gastronomic getaway. The streets of Italian cities are full of restaurants and whether you decide to go to Verona, Naples or Milan, it is clear that Italian cuisine takes on a special dimension when you taste it in the country where it all began. Here are 5 of the most gourmet cities in Italy for a future trip to delight your taste buds. Buon appetito a tutti!
Verona and its gnocchi
If Italy evokes first of all the numerous varieties of pasta, the different recipes which result from it and which inspire so many addresses in France such as the restaurant Lo Zafferano in Grenoble, another food just as marvellous must be tasted, especially in the North of Italy. It is not for nothing that Shakespeare featured the city of Verona in his famous play Romeo and Juliet. The city is indeed full of wonders, between its heritage such as the Arena and the Duomo, its streets and alleys full of charm and its emblematic squares such as the Piazza delle Erbe, where it is good to sit at a café and observe daily life. The Veneto township also has a number of fine restaurants where you can enjoy Italian specialities. And gnocchi are THE speciality to be savoured on a trip to Verona, one of the most gourmet cities in Italy. These little dumplings made from semolina or potato starch are simply eaten coated with butter flavoured with sage leaves. They are served as an accompaniment to the pastissada de cheval, an ancestral recipe still offered today. For a very typical experience, don't hesitate to go and enjoy gnocchi during the Carnival in Verona
Naples and its unmissable pizzas
Naples is one of those Italian cities where you have to go several times to enjoy all its treasures. Indeed, it has many beautiful monuments and museums that trace its history. You can't resist taking a boat trip, conquering the volcano Vesuvius and of course visiting the wonderful archaeological site of Pompeii. But Naples is also a gourmet city and a temple of Italian cuisine. The most popular dish is the unavoidable pizza. In Naples, you can enjoy it in restaurants, but also in the street during a walk to contemplate the charm of the Neapolitan facades. One of the most popular pizzas is the Margherita. Made with tomato, mozzarella and basil, it is decorated with the colours of the Italian flag. The Marinarais made with tomato, garlic and oregano, and for those who want to try a pizza that is less talked about, but just as tasty, order a pizza fritta, prepared like a calzone and filled with mozzarella, ricotta and cooked ham. It is then tossed in an oil bath and fried in the same way as a doughnut
Milan, osso buco and its risotto alla Milanese
The capital of Lombardy, Milan is not only one of the Italian cities where you can enjoy shopping, wandering through the art galleries and taking pictures of its most emphatic monument: the Duomo, one of the largest Gothic cathedrals in Europe. It is also a city where restaurants are always happy to welcome locals and visitors alike to offer a very interesting gastronomy. And among the dishes that stand out, there is the osso buco and its risotto alla Milanese with saffron. The dish consists of a veal shank with its bone filled with marrow. It is prepared with wine, olive oil, saffron, various seasonings and served with risotto alla Milanese, tomatoes and other vegetables. A tip: do not hesitate to accompany it with a red wine from Piedmont, nebbiolo grape variety. Finally, for a touch of sweetness, don't hesitate to take a break in Milan with a coffee and a slice of Panettone
Bari, burrata and focaccia galore
Like many Italian cities, Bari, located in Puglia in southern Italy, has several specialties to enjoy while on a trip alone, with family or friends. During a walk in the historical centre, along the seafront on the Lungomare or to see its most beautiful religious monuments, it is recommended to taste the focaccia. It is a flat bread made of flour and potato dough, which gives it a crispy top and a soft interior. On top, the focaccia is garnished with cheese, meat, tomato or even rosemary. A delight! On hot summer days, another dish you should definitely enjoy is burrata. A mixture of mozzarella and cream, this delicious and creamy cheese is best enjoyed with a few tomatoes, a drizzle of olive oil, pesto and a good piece of bread. A subtle taste for a dish that stays fresh
Rome, one of the Italian cities with multiple flavours
The capital of Italy is definitely one of the country's most gourmet cities. And between visiting the Colosseum, the Pantheon, the gardens of the Villa Borghese and the Roman Forum, you should definitely stop at the terrace of some restaurants to discover its emblematic dishes. And there's plenty of choice! You can't miss the pasta carbonara, the Roman pizza and the artichokes. The recipe for carciofi alla Romana, artichokes roasted in the Roman style and stuffed with garlic, salt, pepper and parsley, is a pure delight. For meat lovers, you can go for abbachio alla Scottadito, lamb chops oiled and sprinkled with tarragon, thyme and rosemary before grilling. They are often accompanied by a small salad. Finally, we cannot talk about Italian gastronomy without mentioning the ice creams and the pleasure of strolling from one district to another with a cone in hand. With pistachio or stracciatella, gelati are delicious and appreciated throughout Italy. And quite honestly, what could be more romantic and delicious than to go to the foot of the Trevi Fountain with a gelato in hand?