Imagine near a white sandy beach under the sweetest and most pleasant sun. The turquoise water whirlpools make a pleasant background noise while coconut coconut trees are a small breeze. You're in Zanzibar, one of the world's best preserved land havens. In a lush nature with endangered fauna and flora, these paradisiic archipelagos tell a story of the many influences and spicy flavors. With its generous palaces reserved for the sultans, Zanzibar is also the symbol of simplicity as shown by its many humble populations and attached to their traditions. More than a simple trip, Zanzibar is a dream that has been inscribed in the minds of many poets, including Rimbaud who said «Perhaps I will someday go to Zanzibar…» " "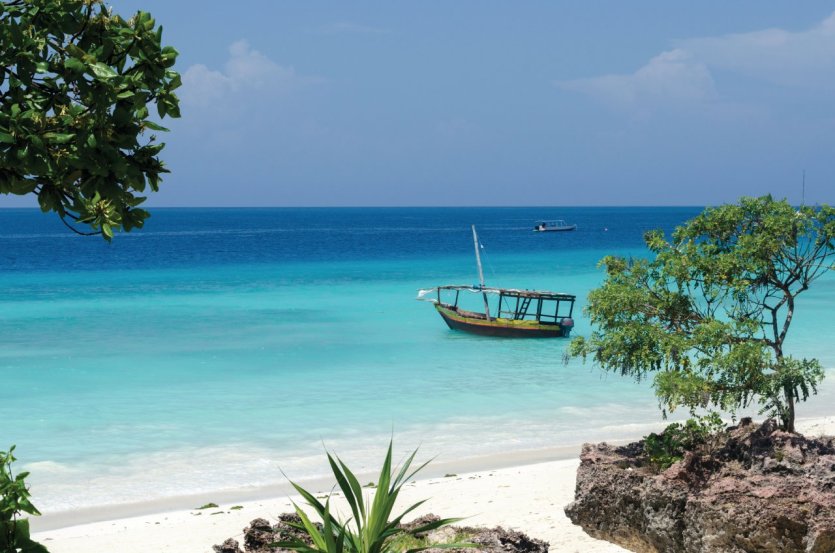 Old Stone Town
The old Stone Town district deserves no one, but several detour! With its Arab past, the city built in stone stones is not lacking in charm. This unique place in the world is recognized as a World Heritage Site by UNESCO. And we understand why! With its imposing carved doors, colorful walls and original architecture, old Stone Town is a labyrinth where it is pleasant to get lost. This real straw of small alleys makes it possible to cross any car. Only cyclists and pedestrians have the right to pass! In this atmosphere of another time, your nostrils will be tickled by many spices including the cloves! Indeed, Zanzibar was the world's leading producer of cloves for a while.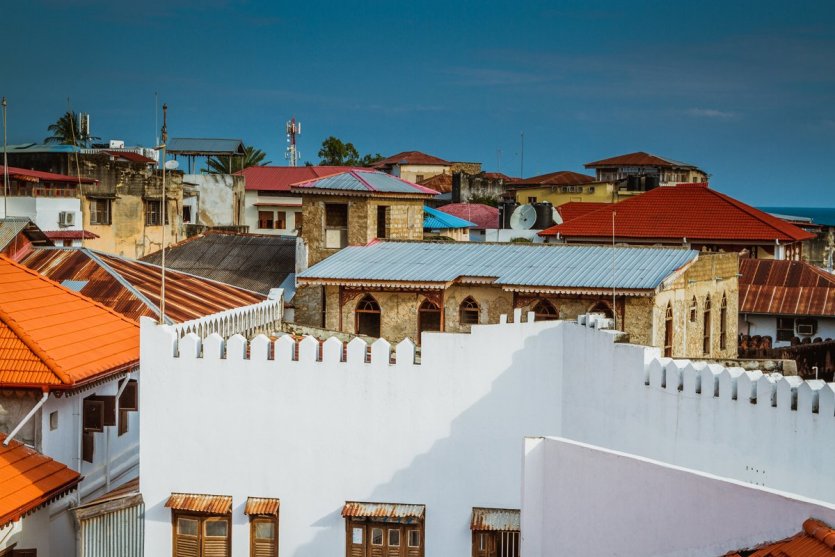 Beit-al-Ajaib, House of Wonders
This landmark building of Zanzibar is the highest in Stone Town. Built on the ruins of the palate of the Afro-Persian Queen Fatuma in 1883, it was the first building on the island to have lighting and electric elevator, hence its nickname "Maison des Wonveilles". But still, Beit-al-Ajaib was in his time the largest residence in East Africa where the sultan of the time lived. The carved doors of several verses of the Koran and the marble floors give a very majestic air to the whole. Inside, you can admire objects and old photos retracing life in Zanzibar over the centuries. The centerpiece of this museum is certainly the dhow, a traditional Arab sailor, placed in the center of the building. Don't rely on bell clock, it indicates Swahili time!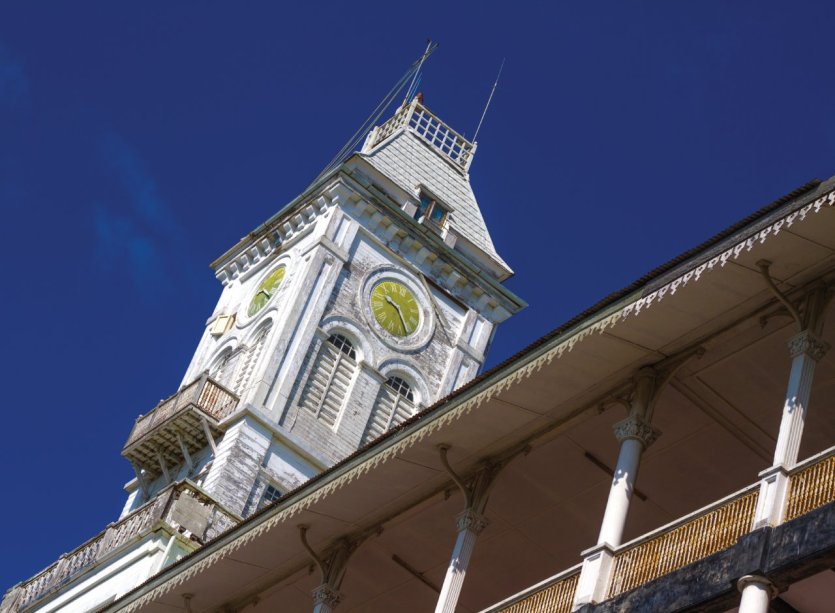 Old Arab Fort
Also known as Ngome Kongwe, it is the oldest building in Zanzibar. Built between the 1710 s and 1715 on a chapel, his goal was to protect the island from another Portuguese attack after the island was reconquered by the first sultan Said. Over the years, he becomes a prison and a place of show where punishment and executions were public. Continuing to change function, its most atypical use remains the one that the English were assigned: Tennis Club for high society ladies. Now falling into obsolescence, we can make some purchases or rest in its amphitheater where dance and music groups repeat. In fact, this is where the Sauti Za Busara, a festival of traditional African songs and dances, is held, and the Festival of the Dhow Countries, which makes the most beautiful part of international cinema.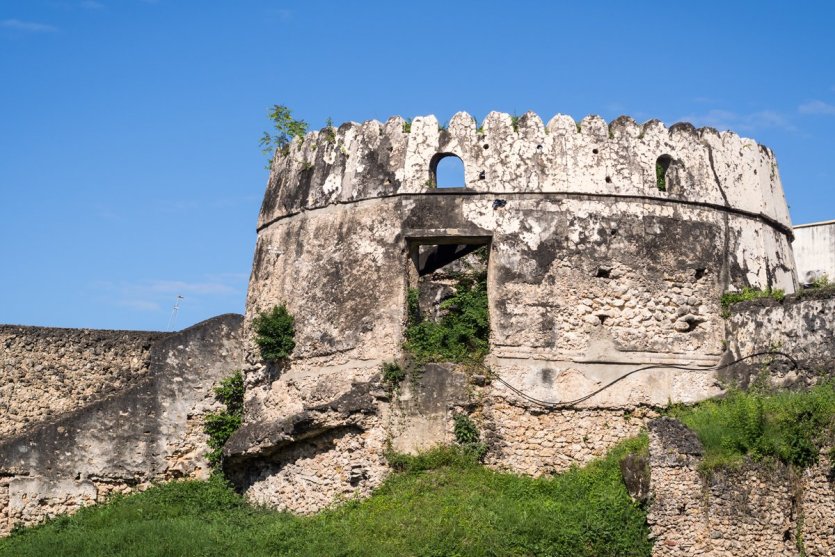 Beit-El-Sahel
This museum is built on the ruins of an old palace named Beit-El-Sahel in the nineteenth century. Inhabited by Sultan Said until 1964, the year of revolution, it was in the 1990 s that he became a retracting place for the island's economy and the life of the sultans. Thus, all genealogy is evoked through multiple objects and epochs such as paintings of paintings. It is also an opportunity to discover the interior of a palace and its furniture, imported from many countries. Finally, the tombs of all the sultans are visible within the garden of this building.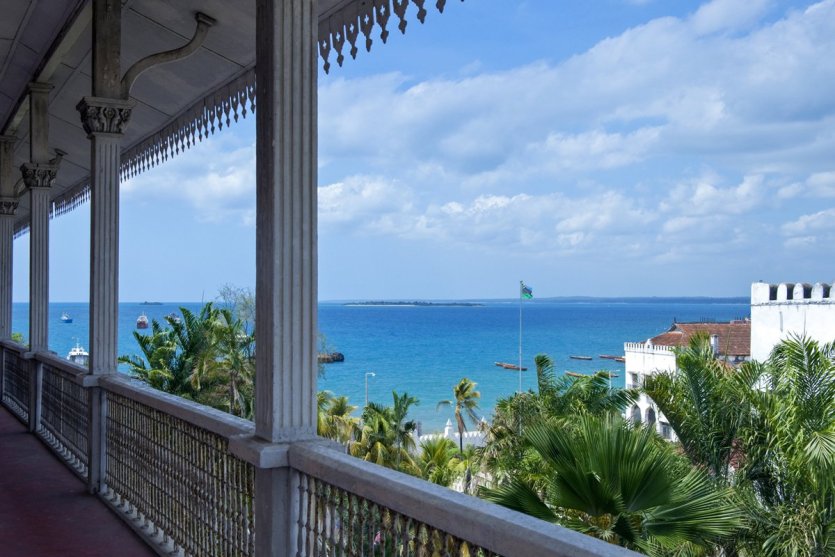 Slave market and Anglican church
A place of memory loaded with history. We discover the frightening conditions reserved for slaves before their sales. They waited for their fate to be played, clothed in a few meters without air or light. In so little space and in deplorable conditions, we had to wait for the tide so that the excrements to the soil could be washed. It was not unusual for many of these human beings to die of suffocation or exhaustion. On the outside, a memorial was created by the artist Clara Sörnäs: statues surrounded by real irons that have led to slaves. The church, for its part, specializes in being architectural influenced by Gothic and Arab art. A legend says that the sultan of the time offered to offer a clock when the church was built, provided the bell was not higher than his palace.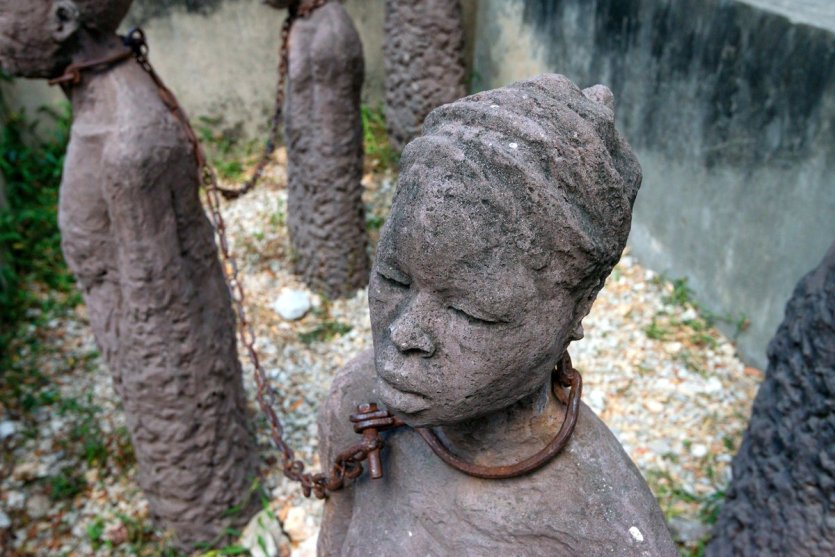 Changuu Island
Belonging in the past to a wealthy Arab merchant who stole his slaves before selling them, Changuu literally means: prison. Moreover, a prison was also built by the Sultan in 1893, but it was never used. The greatest attraction of this island is its giant turtle population imported from Seychelles and its peacocks in total freedom. You can feed the turtles and even touch them, an unforgettable moment for both young and old! The dean of this place is more than 160 years old! Another positive point is the beautiful white sandy beaches that allow an incredible snorkeling exit. It is close to this island where one of Zanzibar's most beautiful reefs can be found. Prepare to contemplate an impressive population of sea stars!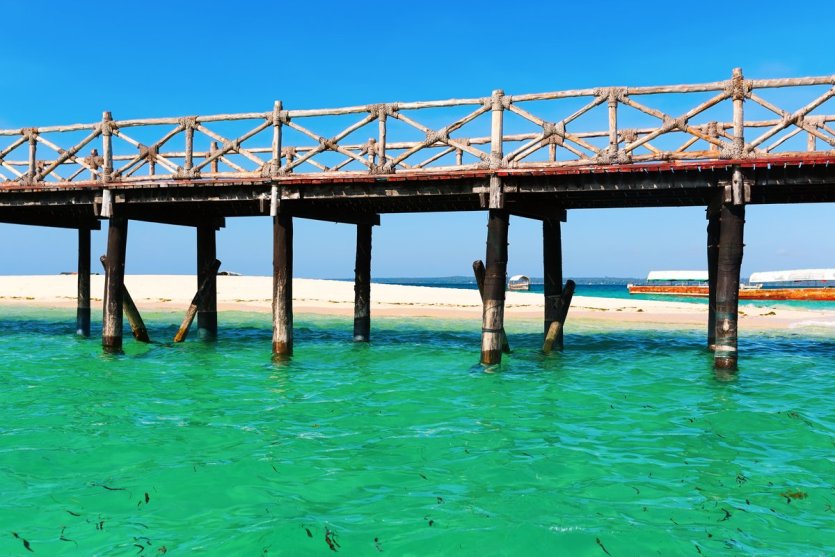 Matemwe

Matemwe is an isolated and typical village. A visit in the company of a local guide is more than recommended! It is the best way to discover rural life in Zanzibar. You will be able to visit traditional houses made of dried mud where you can contemplate the wells bringing water to the inhabitants. But the most local event that you will see is certainly the fish market. Every day, at 5pm, attend auctions where the fish is given to the highest bidder. In this mix of villagers, you will be at the heart of a daily scene where each citizen is following his or her own habits. It is also close to this place that you will be able to snorkel one of the densest coral reefs on the island.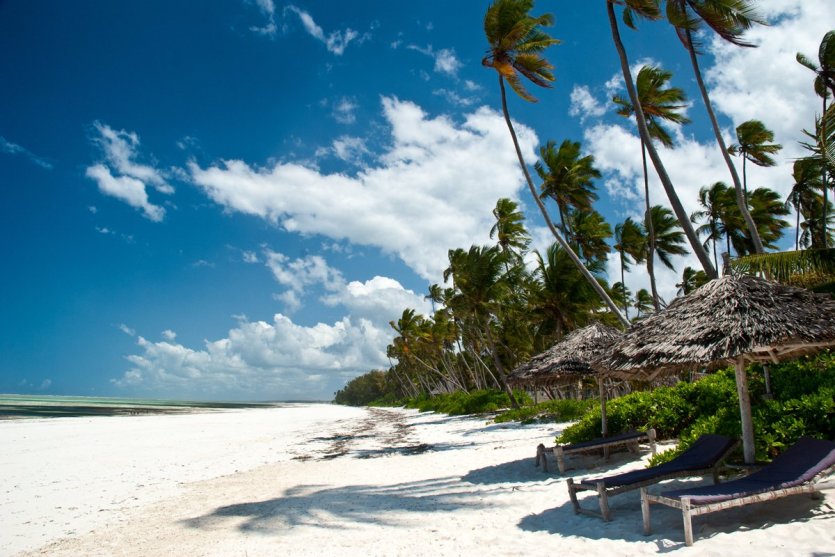 Jozani Chwaka Bay National Park 
This protected area of 5,000 hectares is managed by the 9 villages in the area where the guides originate. Composed of colossal mahogany, one of which is over 200 years old, the flora is remarkably rich. Mangrove is well preserved and contributes to the proper functioning of the local ecosystem. Dolphins enjoy hunting in these protected waters that contain a real aquatic buffet! Another feature of this site is its fauna composed of red necshells, a endangered monkey. This local star is easily observable, she is used to human presence. Another species to contemplate: galagos, tree hyrax, fifty species of butterflies and countless birds.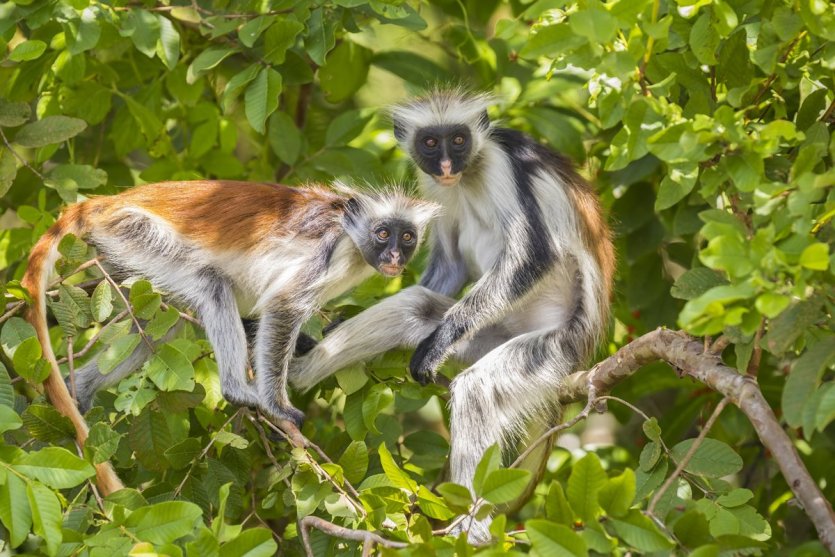 Pajé
Pajé is a relatively welcoming place, where you can find its own needs while relaxing on a venturing beach. It is also one of the most affordable places in Zanzibar where there are many backpackers. For a human adventure, go to the local cooperative which is one of the only fair projects on the island. It develops red algal aquaculture, which is an economic engine implemented by women. So you can see and help these young women who work in difficult conditions where you have to drop and wear heavy bags under a great sun. A great opportunity to share a simple moment in all sincerity.