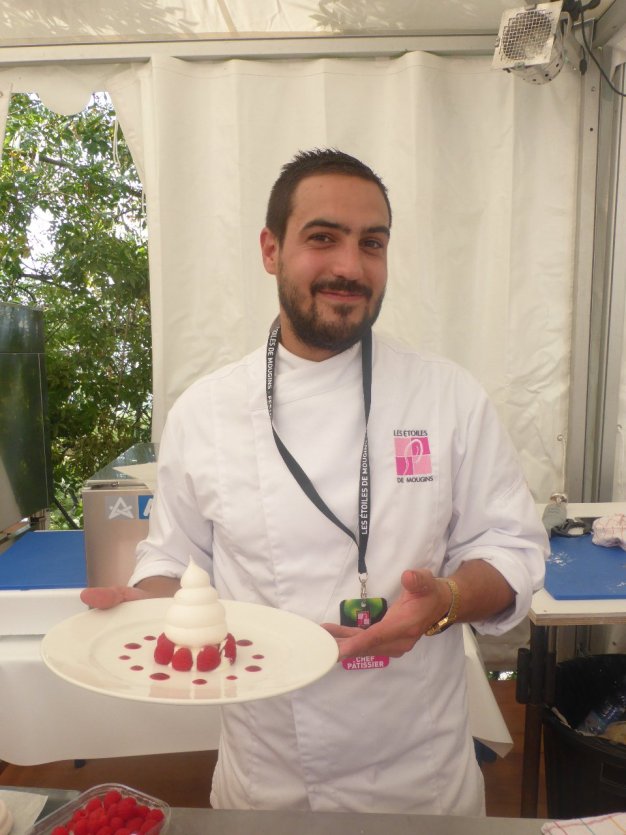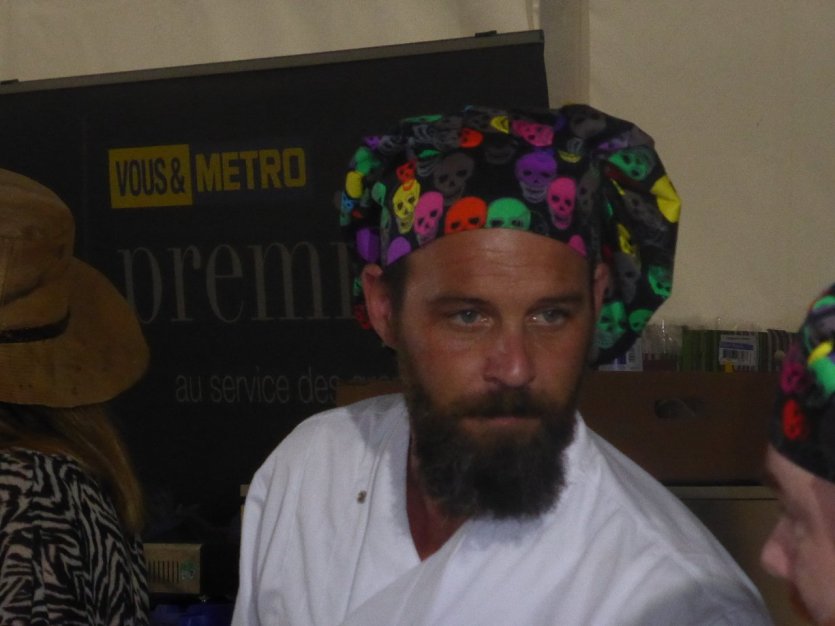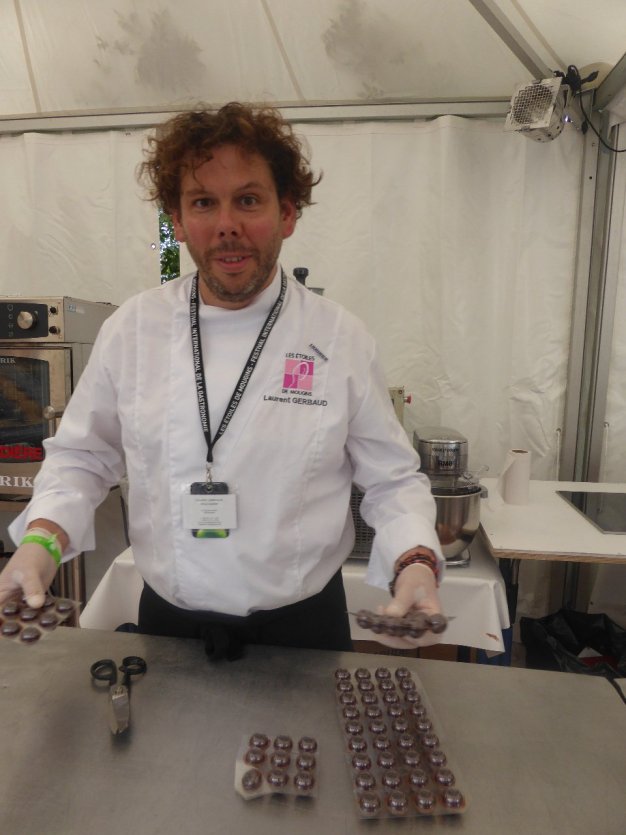 The 9th edition of the Mougins International Gastronomy Festival has just come to a successful close. Dedicated to the world of pastry this year, the Mougins Festival of Stars brought together more than 120 chefs on 19, 20 and 21 September and the public came in great numbers. Among the highlights of the festival, a tribute was paid to Philippe Conticini (la pâtisserie des rêves, Paris), a gastronomy icon, as well as to Christelle Brua (Pré-Catelan, Paris), elected best Pastry Chef of the year at the Gault et Millau. Both were given a street sign with their names on it in the village of Mougins, which they received with great emotion
Throughout the festival, cooking workshops were offered by the Pastry Chefs to the visitors who could therefore come and make recipes under their direction and, of course, eat the delicious desserts thus prepared. We had the opportunity to do several of these workshops and met three unforgettable Chefs. Here's our track record..
The Sexiest Chef: Jeffrey Cagnes (Pastry Chef-Monsieur Bleu, Paris)
During her workshop to prepare a creamy pavlova, there were 95% girls. They all fell in love with the charming Chef (as did we) who explained with great humour and professionalism how to make his dessert. And in the end, it was a treat
The most fashionable Chef : Laurent Favre-Mot (Head Pastry Chef, Catering, Marseille)
We didn't talk to him much, but what a look! It is clear that his very trendy beard distinguishes him from his peers. Full of self-mockery, this trendy chef is also very talented. And we were impressed by his performance at the Battle of the Chiefs.
The spiciest Chef: Laurent Gerbaud (Chocolatier-Chocolaterie Laurent Gerbaud, Brussels)
His chocolate workshop was a joy from beginning to end. This Belgian chocolate maker combines with talent spices from the East (he lived in Asia for a long time) with chocolate. A festival of flavours for the palate. We succumbed
Many thanks to the inarguable Dominique Fantino, director of the Mougins Tourist Office, and to the press manager Gisèle Lhotte for their professionalism and kindness. And see you next year for the 10th anniversary of the festival!