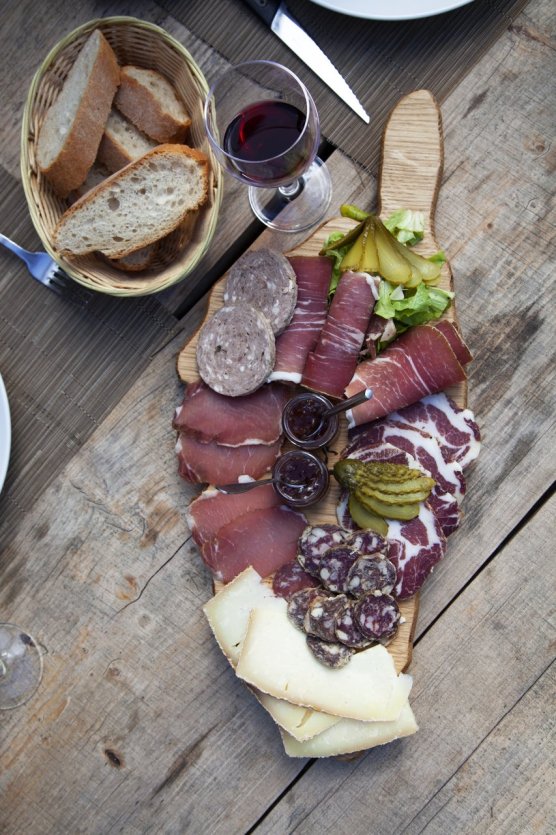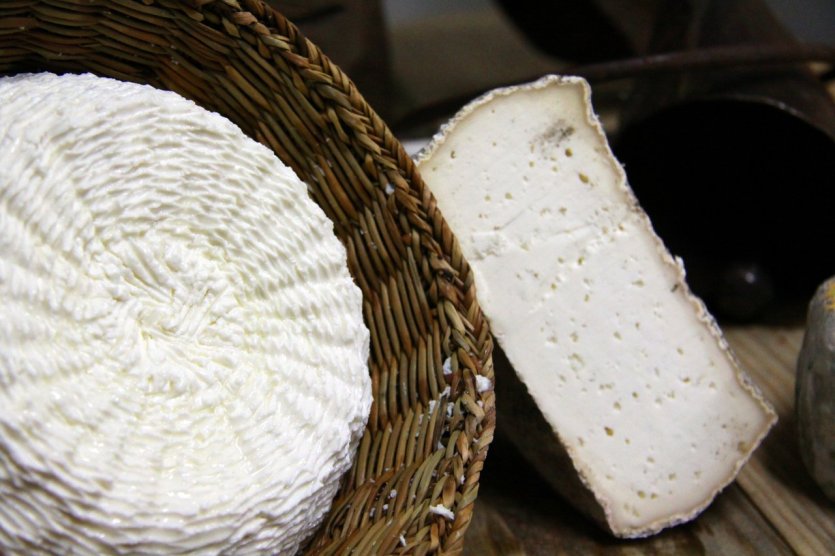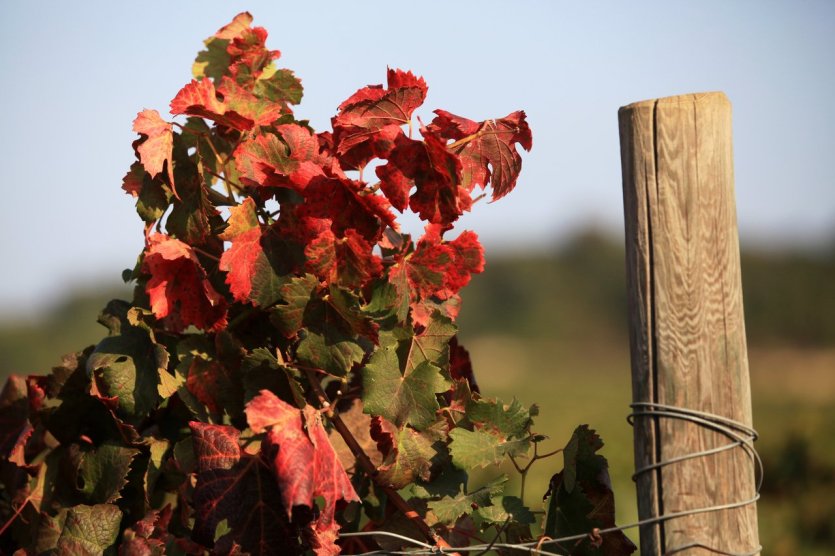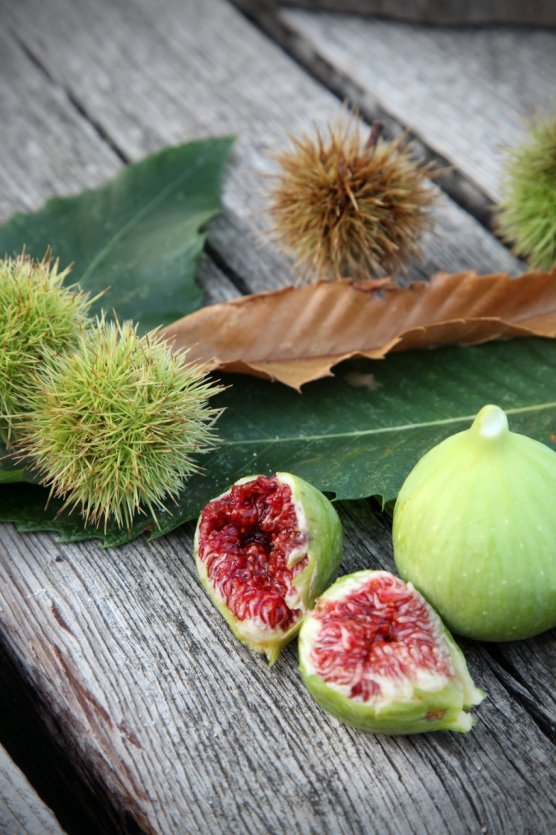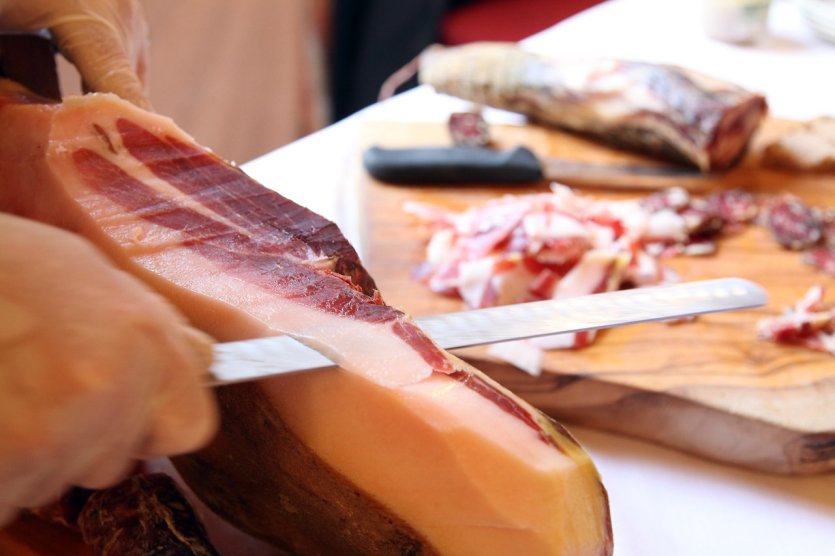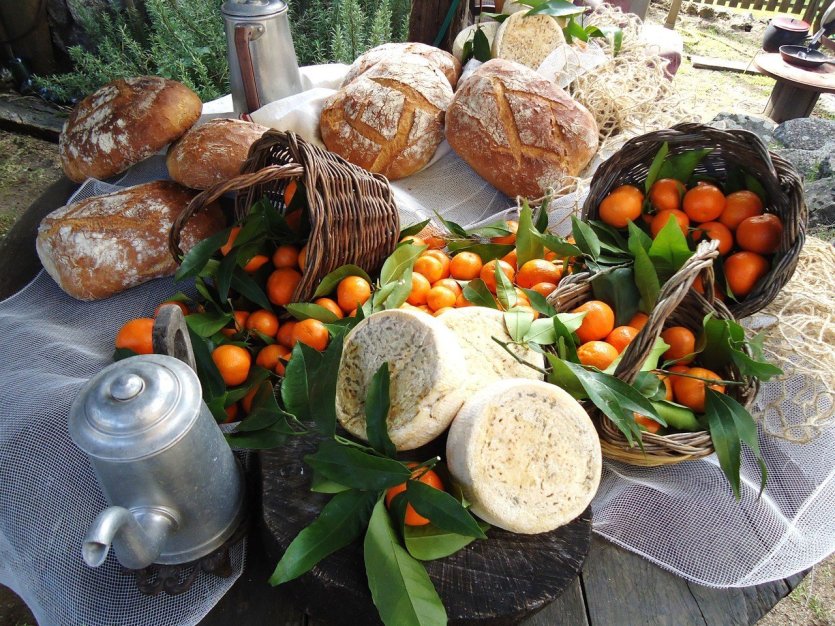 In the heart of the Mediterranean, Corsica is full of sunny flavours, know-how and recipes with a strong identity. With 12 PDO products, several animal species marked Corsica, PGI fruits and many farms committed to organic farming, the island offers us a feast of quality. And in the plate it is a salty or sweet festival, raw or butchered, fresh or matured, meat or milk. Flavours and pleasure guaranteed.
A whole island on the table
Tasting local specialities and products is one of the pleasures of a stay in Corsica. The island distills its share of flavours but also of labels which attest to their excellence. It is thus a typical gastronomy that you will discover, with jewels, of which the chestnut and the hazelnut, the citron and the clementine, the bruccio and the cooked pork meats. Corsican products, full of sunshine and scrubland, are enhanced by know-how and traditions that have been carefully preserved. You will have chefs and tables d'hôtes to initiate you to their tasting and producers who will open their farms and their workshops to you. You will be able to stock up on direct sales while enjoying meetings with farmers and processors who are always ready to explain their trade to you. You should also know that it is one of the prides of Corsica and the Corsicans to treat their guests... We owe to the ODRAC, Office du Développement Agricole et Rural de Corse, the setting up of the Route des Sens authentique, whose address guide is updated and published every year - www.gustidicorsica.com.
On this gourmet route you will find winegrowers with friendly wine tourism proposals, pork producers, some of whom are also innkeepers, olive oil and citron producers, who will take you behind the scenes to discover traditional Corsican flavours. And on the small mountain roads, black pigs gamboling...
A beautiful harvest of labels
You can see in the mountain pastures and the scrubland the herds of five local breeds: Porcine Nustrale, Caprine Corse, Ovine Corse, Bovine Corse, Equine Corse. In addition, there is the Corsican ecotype bee Apis Melifera Melifera
. Corsica totals 12 AOC/AOP for some of them very old like the 4 attributed to the Wines of Corsica (1975), that of the Muscat of the Cape Corsica (1975) or of the brocciu (1998). That of the honey of Corsica was obtained in the same way in 1998 and concerns today a range of 6 honeys. Corsican honey was the first in France to have obtained this label. Then came the PDO of the Corsican versions of olive oil, chestnut flour, dry-cured ham, coppa and lonzo. Alongside this emblematic delicatessen, Corsican fruits, clementine, hazelnut and pomelo, are stamped with a PGI label. Numerous other recognition procedures are underway: application for a PDO for the various types of cheese and the Cap Corse onion, application for a PGI for suckling lamb, goat's cheese, kiwi fruit and immortelle essential oil.
Champions of taste
On the Péri plain, at Colomb Bereni Créations, Josiane and Lionel, crowned best chocolate makers in the world in 2017 in London for a fresh mint chocolate, are pursuing gustatory excellence. In their catalogue, a hundred or so chocolates highlight the flavours of Corsica, rosebuds from mamma Francesca, citron and chillies from Michèle and François, myrtle from the maquis, wild nepita, various honeys, wild lavender, cep, hazelnut from Cervione, saffron, farmhouse bruccio. Another champion, Émilie Borel established her olive grove in Lunguizzetta, in 2008, then in 2013, a large mill equipped with the latest olive growing innovations, for her fruits, but also those of other olive growers in the region. Its Oltremonti PDO Oliu di Corsica range includes 10 oils of excellence. In 2017, the Intensu vintage won a gold medal in Athens. In 2018, Galoppa with its artichoke aromas punctuated with notes of wild mint and nepita was ranked among the 10 best olive oils in the world by the World's best olive oils committee. Émilie Borel still takes the time to lead the tour and tasting.
Corsica for sweet tooths
A simple Corsican clementine will make you happy, but also all the fruits of the season, from strawberries to grapes. The sweets compete with the delicatessen and the Corsican cheeses. The sweet preparations hold an important place in the culinary habits of the island magnified by the local fruits. Corsica produces, for example, excellent honey and almond nougats. In Soveria, where people are gourmets from generation to generation, you will find the famous Saint-Sylvestre confectionery, temple of the Corsican nougat, with a traditional and family workshop. The Confiserie de la Cité Impériale (Ajaccio) is also a reference in the field. Small producers in the villages perpetuate an old-fashioned know-how offering a beautiful taste experience.
Other local delicacies: biscuits! With almonds, hazelnuts, chestnuts, walnuts, figs, clementines, lemon, aniseed, white wine, etc. Canistrelli, traditional Corsican dry biscuits, come in many flavours that enhance the best fruit production on the island. You can find them in historical, traditional, organic, family size or smaller... It is really a must. And there are many artisanal biscuit factories on the island where you can buy canistrelli and other biscuitti directly, or even visit the workshops and enjoy a tasting. Other biscuittini are also available. The canistrellu is a traditional shepherds' cake, originally a very hard dry biscuit, marketed in its unique version with aniseed. In Calvi, capital of the Balagne region, the canistrelli are blessed on Holy Thursday before being distributed. Traditionally, canistrelli are served with coffee, tea, breakfast, snacks and a glass of wine. It is the sweetness of Corsica in a preserved island.
Getting there :
Find your flight at the best price with Air Corsica - www.aircorsica.com
Useful :
The best gourmet addresses -
www.visit-corsica.com/fre/Mon-sejour-en-Corse/Bonnes-adressesOffre gastronomy at Castel Brando - https://hotelcastelbrando.bonkdo.com/fr/cadeau-gastronomie-cuisine-regionale-8734