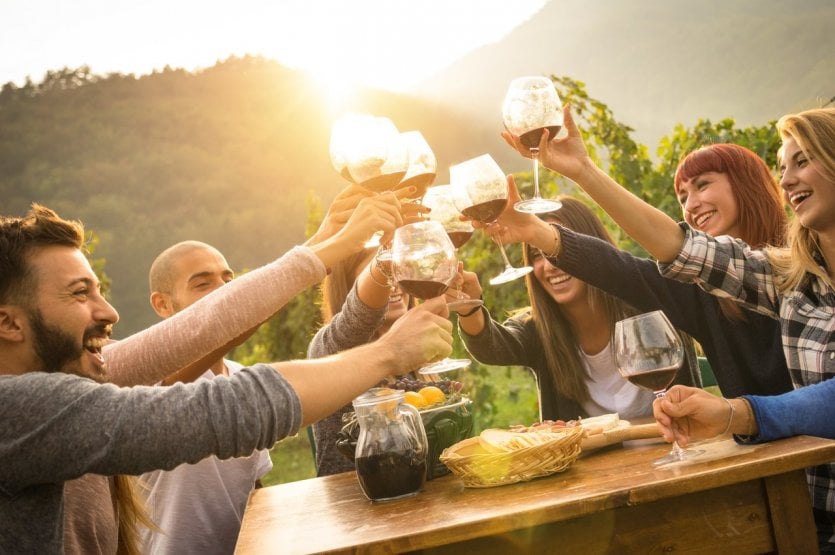 While autumn has seriously come to an end and the summer holidays seem far away, you are in a gloomy mood? There's nothing like a little trip to recharge your batteries. But where to go in October? Here are some ideas for escapades to get you back on your feet!
Where to go in October to find sunshine?

To find the sun, we recommend Greece where the climate is very pleasant in October and the prices are very mild in the autumn. Corfu, the largest island in the archipelago of the Ionian islands, is a real paradise, especially since in October there are far fewer tourists than in summer. Between its preserved nature, its authentic villages and especially its postcard beaches like that of Benitses or Agios Stefanos, you will have enough to change your mind under the sun.
Also in southern Europe, the seaside resort of Lloret del Mar, usually very popular in summer, is also a favourite destination in October where the weather generally remains summery. Located between Tossa and Blanes, Lloret de Mar offers a beautiful coastline with beautiful beaches, ideal for relaxing. Finally, we will not miss visiting the gardens of Sainte-Clothilde, among the most beautiful in the Costa Brava.
But if you are looking for a getaway in France, the Basque Country is a good idea, as the temperatures are still very pleasant in October and the sun is shining. With its 32 km of coastline, the Basque Country is best known for its beautiful beaches and rugged coastline. It is also a region of unspoilt nature, with coves, wild cliffs and authentic ports. Don't miss Anglet, the privileged surfing resort that has managed to preserve its forest, and Biarritz, the famous seaside resort of the region, which seduces visitors in search of beautiful beaches and urban life
Where to go in October to get a breath of fresh air?
Head to Liguria in Italy for a hike in the magnificent Cinque Terre region, a UNESCO World Heritage Site! Like the fingers of your hand, the five villages are linked together, from hill to hill, by a dense network of paths that thread their way through the scrubland, above a sea of intense blue. Even if you are not a great walker, at least a part of this itinerary is a must to capture the spirit of this millenary land. So bring walking shoes, water and a hat, because in September the sun still hits hard in Italy!
In the heart of Central America, Costa Rica is also a dream destination for nature lovers. Bordered by both the Caribbean Sea and the Pacific Ocean, with impressive mountains, the country is renowned for its magnificent tropical forests and prodigious nature, which alone is estimated to account for 5% of the world's biodiversity. Between its fascinating volcanoes, its preserved jungle with its lush vegetation, its beaches with crystal clear waters, its rivers with sublime waterfalls, Costa Rica really has what it takes to offer visitors a pura vida, two warm words that have become the country's motto.
Northern Ireland is a good choice to recharge your batteries in the heart of nature in Europe, too, because of its unspoilt landscapes and green nature. Connemara is particularly recommended. Located in the hinterland on the west coast of Ireland is a wilderness region with beautiful landforms and lakes such as Lough Corrib and Lough Mask. The ideal for a hike!
Where to go in October to do a cultural or festive city trip?

To celebrate Halloween as it should be on October 31st, we suggest you fly to Scotland where the country's tourist office has set up a ghost route, because it is well known that there is no shortage of haunted places in Scotland! You can explore different cities with castles, cathedrals and old houses inhabited by spirits with terrifying stories. A total of 15 ghosts await you in different cities across the country!
If you are a culture buff, we advise you to discover Coimbra in Portugal. With its medieval style, it is one of the most beautiful cities in the country. It has a beautiful historical heritage and one of the oldest universities in Europe, classified as a World Heritage Site by UNESCO because of its immense architectural value. Coimbra is also rich in a multitude of cathedrals, churches and convents built over the centuries. Finally, don't miss a Fado show in Coimbra in the evening in the historic centre, it's always a great moment!
Riga, the capital of Latvia, is another ideal destination for a break! In October, the weather is still mild and the city very pleasant to visit. You will love walking through the cobbled streets of its historic centre, visiting its superb cathedral of the Dome, taking a boat trip on the Daugava River before going to celebrate in one of Vecriga's many cheap bars
Where to go in October for a family holiday?
To enjoy the mild temperatures of the Indian summer for the last time, we invite you to visit Budapest. Together with your family, take time to stroll through the alleys of the historic centre of the Hungarian capital. The attractiveness of this city to tourists is no longer to be proven. Don't miss the inevitable banks of the Danube, classified as a World Heritage Site!
To satisfy your desire for exoticism, we recommend Barbados in October. This island in the Lesser Antilles, located in the Caribbean, will be your paradise at the end of the world. Discover its beautiful beaches and visit its magnificent botanical gardens without forgetting to enjoy the sun!
You now have enough travel ideas for October, check out our next article to find out where to go in November.
These articles may be of interest to you:
10 heavenly islands to spend the winter in warmth
Getting there:
Find your flight at the best price - Compare
Rent your car at the best price - Compare
Useful :
Book your hotel at the best conditions - Compare
Find a cultural or sporting activity - Find