Intense and sporty, the trek is an activity that meets with great success among tourists from all over the world. From one week to several months, in discovery or sport mode, famous or less famous, Petit Futé offers you a selection of 10 treks that are not to be missed in Europe. In the north, east or in countries with more sunshine, the old continent is indeed a great playground for walking and nature lovers. Sometimes demanding hikes, but spectacular scenery as a reward and memories that remain etched in your mind!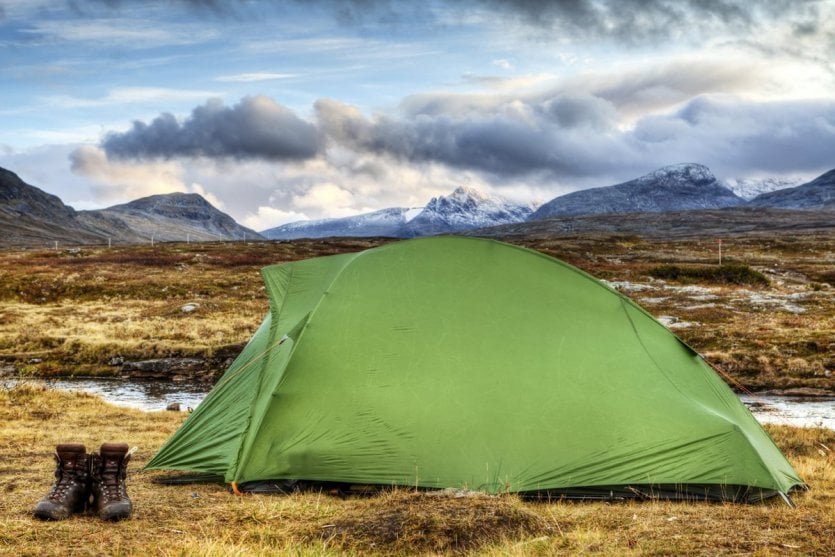 Tour du Mont-Blanc (Switzerland-Italy-France)
Without a doubt, the most beautiful trek in Europe! Playing with frontiers, the Mont-Blanc tour is one of the mythical circuits that allow you to get to know the high mountains on a first-name basis and to walk in the footsteps of prestigious pioneers. The well-marked itineraries are at the origin of the communication routes, some of which have been used since Antiquity. The great classic of alpine hiking and we know how privileged the mountain environment remains for hiking lovers! Refuges and gîtes around Mont-Blanc also open their doors to hikers for restful and restorative stops.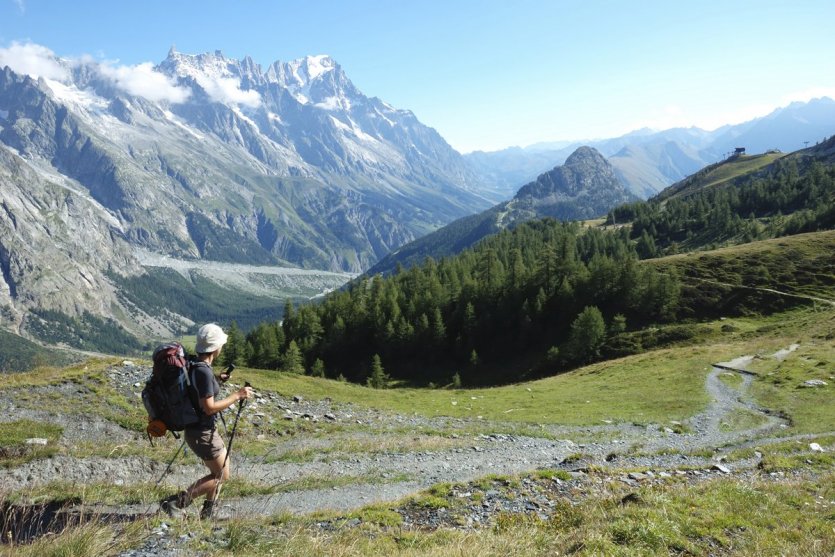 GR20 of Corsica (France)
Small passage through Corsica for this exceptional trek. The Island of Beauty is perfect for hiking lovers. With its breathtaking mountain panoramas, it is one of the territories to be privileged for a moment of communion with nature. Opened in 1972, the GR20 connects Calenzana (in the North) to Conca (in the South), and takes about 14 days. Renowned as demanding, this mythical hiking trail abounds with breathtaking landscapes and treasures, including numerous lakes, waterfalls and natural pools. One of the most beautiful treks in Europe without hesitation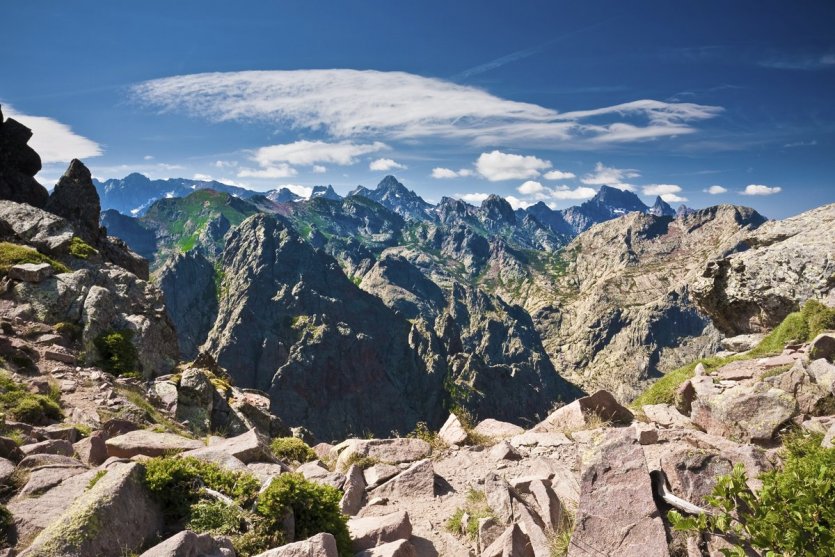 Alta Via 1 of the Dolomites (Italy)
Between Lake Bratislava in Trentino and Belluno in Veneto, the Alta Via No. 1 runs more than 2,000 m through the Italian Dolomites. Beneath the sharp peaks and airways, hikers are welcomed like princes in inns and mountain huts. You find yourself facing steep rocks that you never tire of contemplating for long minutes, and then continue along pebble or vegetation paths between the conifers. The sunsets are also magnificent. An Haute Route, literally. Remote, preserved and panoramic!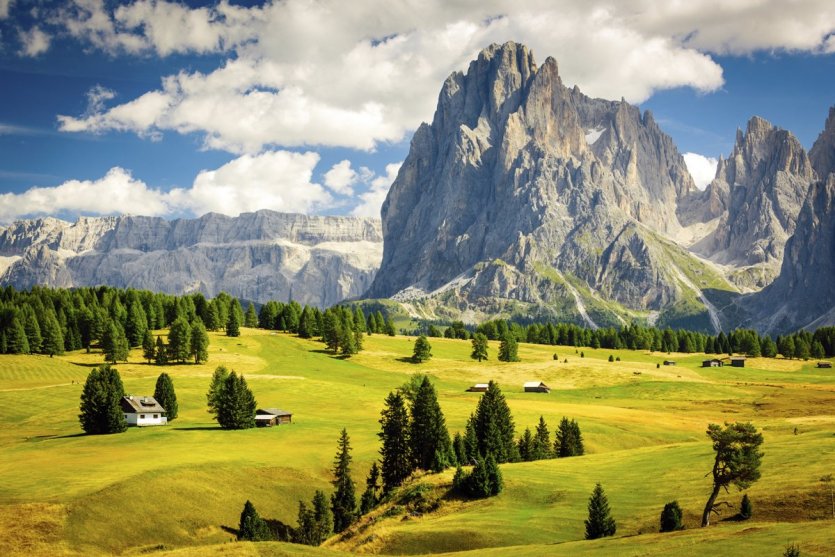 West Highland Way (Scotland)
Setting off on Scotland's most famous hike is to discover the vastness and diversity of breathtaking scenery! This famous route goes deep into the heart of the Highlands, skirts the splendid Loch Lomond, to reach the Ben Nevis mountain, the highest point in Great Britain at 1,344 m. How beautiful Scotland is and is only waiting to welcome walkers from all over the world! It is also common along the route to end up following other hikers, especially in high season. This is an opportunity to get together and share a drink after dark, in the most relaxed of atmospheres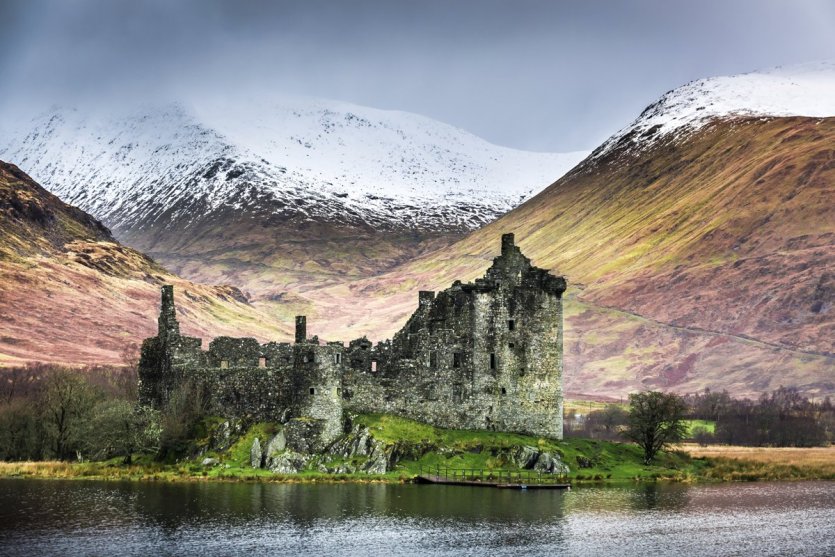 Kungsleden (Sweden)
"La Piste Royale" is one of the most famous trekkings in the country, located in the far north in Lapland, far beyond the Arctic Circle. An original destination for a pedestrian journey, its route is to the Swedes what the GR20 is to the Corsicans: a great classic still little known to French speakers. You can encounter deer and elk, and there is a good chance of seeing the aurora borealis once night falls. The best months to avoid snow are June, July, August and September. In any case, the weather is changeable in this part of the world and this undoubtedly adds to the charm of this hike. A beautiful moment of adventure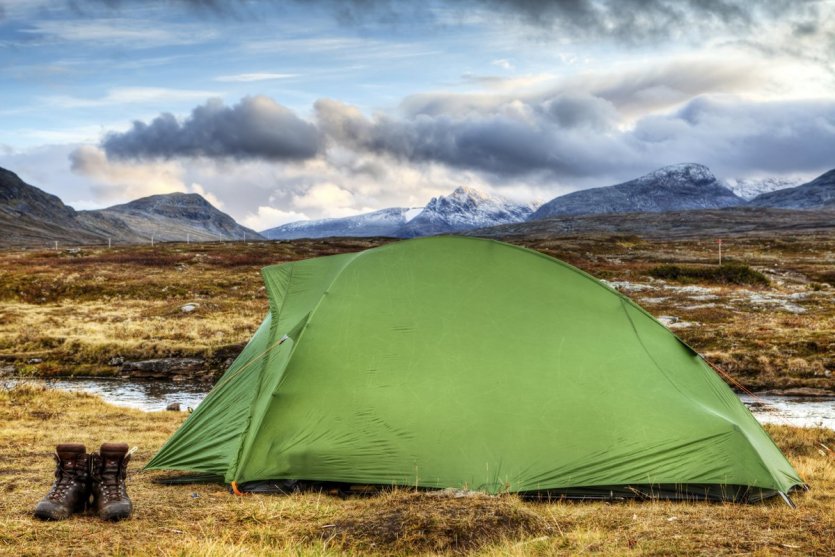 Laugavegurinn (Iceland)
How about 90 km of trail in Iceland? Laugavegurinn is a famous and exceptional hike between the rhyolitic and multicoloured Landmannalaugar massif and the Þórsmörk valley. An unusual setting, offering volcanic landscapes of various colours and the bewitching contrast of the ice caps. We should also not forget to mention the hot springs that can be seen at the beginning of the hike. And for those who don't have enough at the end of the route, it is possible to continue to Skogar to marvel at the panoramas offered on the Eyjafjallajökull glacier and the Skógafoss waterfall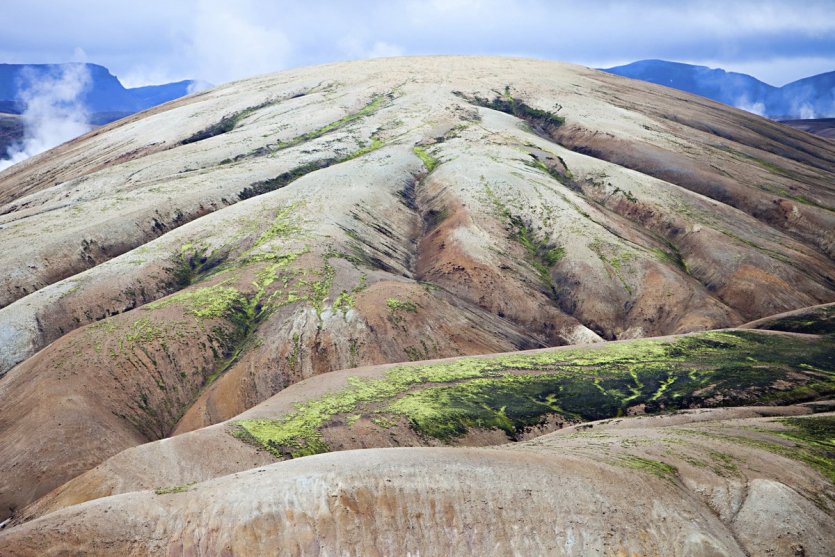 Kerry Way (Ireland)
This beautiful walking tour starts and finishes in Killarney, a popular tourist destination, and offers an opportunity to discover the beauty of the Ring of Kerry and the Gaelic culture that is still very much alive today. Ireland's rugged coastline is breathtaking in its rugged beauty, with its wild beauty and shades of shades of green and blue. The route takes a wide variety of itineraries, from country roads to forest trails and board roads. Fauna, flora, there is really something to take in the view. On the bivouac side, you'll have plenty to choose from!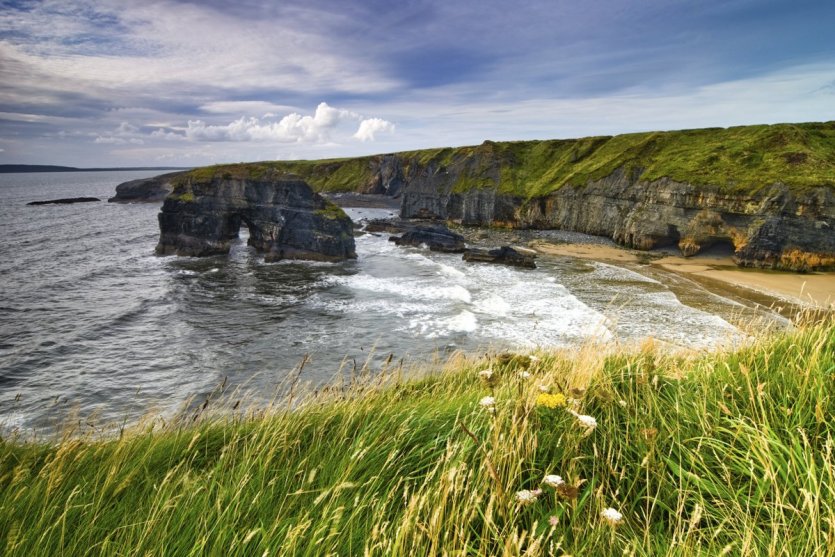 El Camino del Rey (Spain)
The Camino del Rey hiking trail (also known as Caminito, King's Path, in English), carved out of the rock, overhangs the Guadalhorce River by about 100 m in some places. The El Chorro Gorge offers breathtaking panoramas of steep rocks, watercourses and touches of vegetation. The altitude and narrowness of some areas make it a potentially dangerous place and caution is advised. For thrill-seekers who appreciate a good dose of adrenaline, here is one of the most beautiful treks in Europe that is open to you!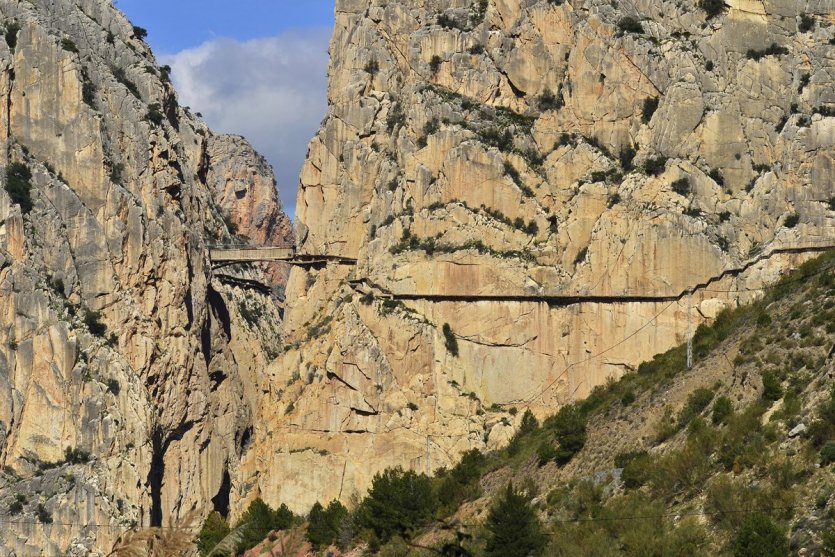 Berchtesgaden National Park (Germany)
Situated in the Free State of Bavaria, Germany's only Alpine National Park, created in 1978, offers an imposing backdrop of steep cliffs, dark forests, deep gorges and glaciers softened by green valleys and high sunny pastures. Nature lovers will find here an ideal terrain for hiking (on foot, snowshoes or even on skis). The route is famous for its unforgettable panoramas, its pleasant lakeside breaks and for the presence of numerous animal and plant species that make up the landscape and awaken all curiosities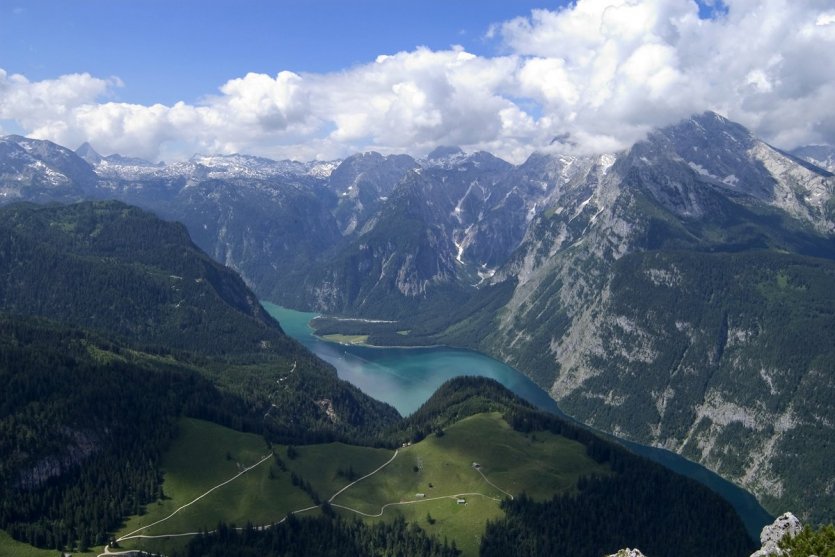 Bernese Oberland (Switzerland)
The Bernese Oberland region is one of the most diverse in Switzerland and has long attracted tourists, mountaineers and nature lovers. Its mythical mountains, the Eiger, Mönch and Jungfrau, form a trilogy of peaks over 4,000 m. The trails are marked out and have different levels of difficulty. They offer an infinite variety of mountain landscapes: balconies, green valleys, traditional and flowery villages, high altitude lakes... Stops in mountain restaurants with Swiss specialities allow you to recharge your batteries and enjoy a convivial time. One of the most beautiful treks in Europe and an unforgettable trip!