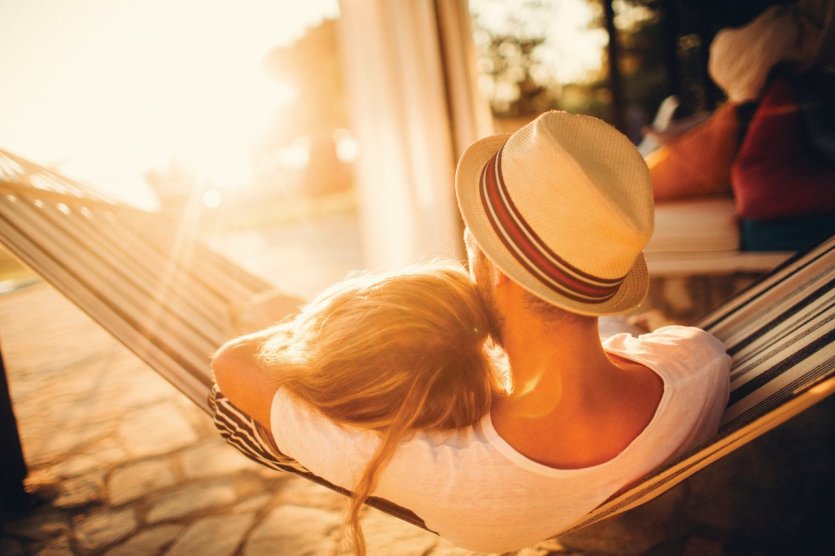 As winter is fast approaching and you have pulled out the coats, are you dreaming of it? There's nothing like a little trip to recharge the batteries. But where to go in November? Here are some ideas for escapades to recharge your batteries!
Where to go in November to go in the sun?

In Sicily, just a two-hour flight from Paris, the temperatures are still very mild in November and the sun is shining on this superb Mediterranean island. You have the sweetness of Sicilian style living, the villages with their narrow streets full of flowers by the sea and the terraces of brightly white cafés where dolce vita takes on its full meaning while you enjoy a good espresso or a smooth siloncello
If you have a crazy desire for sunshine and warm seas, head for the Dominican Republic, a sure bet for the Caribbean to fill up with heat in winter. It offers very beautiful beaches and almost permanent sunshine. Fine sand, transparent water and turquoise, the island has all the ingredients to meet the most beautiful pictures in terms of postcards. Not to mention seaside resorts like Punta Cana where all-inclusive hotels are very good value for money! That's enough to bring back some colour in November
Florida is another destination where you can enjoy the pill in November. Between Miami Beach and its dream beaches, those of the Keys where you can discover beautiful seabeds or those of the west coast far from mass tourism, you will have the embarrassment of choice in terms of beach tourism! And when you get tired of the beach, the amusement parks of Orlando, Seaworld, Disney World and Universal Studios will change your mind
Where to go in November to go green?

Head for the island of Lanzarote in the Canary Islands to hike in temperatures a little warmer than in France! Lanzarote is rich in a volcanic sand desert that covers the island and contrasts with the red of its hills. The Lanzarote landscape was capriciously created by the lava of volcanic eruptions throughout the 18th and 19th centuries. It has thus acquired a rare and attractive beauty, which offers a great contrast with its blond sandy beaches and sites where vegetation grows as if by magic. The island is composed of volcanic caves and lava lakes, pink soils, lit and sublimated by a permanent sun that offers brightness and clarity. All you need to do is to go on great hikes!
Another dream destination for nature lovers is Vietnam. This country benefits from an extraordinary variety of landscapes from north to south. Terraced rice fields, bamboo forests, heavenly white sandy beaches, breathtaking waterfalls, marble mountains, majestic temples, colourful markets like Muong Khuong, Vietnam knows how to receive, all packed under a bright sun and in a lush tropical vegetation.
For those who wish to stay in France, the Queyras region, in the Hautes-Alpes, is perfect for oxygenation. The Queyras Regional Nature Park is a concentration of nature and tranquility with mountain landscapes, meadows, peaks over 3,000 metres high that remain accessible and villages of character. That's enough to get you airy and out of the gloom of November!
Where to go in November to do a different city trip?

Let's go to Rome, the eternal city of which we never get tired so much it is beautiful and rich in superb heritage! The Italian capital has so much to offer without leaving far from Paris and for very reasonable prices in November, low season period. Colosseum, Saint Peter's Basilica, Palatine, Trevi Fountain... So many visits that will change your daily life! And to recharge your batteries, the famous Italian cuisine will be on display at every street corner. You will be tempted by a plate of pasta or a melting burrata?
For an original city trip, direction Dresden in Germany. This city often unknown to the French may well surprise you! Beyond its picturesque historic centre, the city's countless museums will seduce both aesthetes and science lovers, not to mention the sublime Zwinger, a true jewel of Baroque architecture, or the Saxony State Opera, undoubtedly one of the most beautiful opera houses in the world. Dresden is also a rich and creative alternative scene; the Neustadt, on the northern bank of the Elbe, testifies to this dynamism with its decorated courtyards, its crafts, its cafés and its unbridled nightlife.
Another city that is culturally interesting, but probably sunnier in November, is Thessaloniki in Greece. It's a pleasure to come to Thessaloniki, especially if you like art. With about thirty museums, 23 centuries of history, this city of 1 million inhabitants, and its international airport, has nothing to envy Athens... except, of course, a certain notoriety. Note: at the beginning of November, as every year, the city hosts the Thessaloniki International Film Festival with a very fine international programme and films that the general public can see for a small fee.
We are entering the holiday season. At the end of November, you can already enjoy Christmas decorations all over Europe. Take the opportunity to visit the most beautiful Christmas markets in Europe.
Where to go in November for a family holiday?

If you want a destination that matches your madness of grandeur, choose Dubai for your next trip in November. It is at this time of year that the temperatures are very pleasant. Enjoy beautiful hot and sunny days to indulge in your most unusual hobbies! Everything is possible in Dubai!
For families who dream of a more Zen holiday to recharge their batteries, we recommend the Philippines! Browse our Philippines guide before deciding which of the 7,107 heavenly islands you will choose as your next destination. In addition to beautiful beaches, the Philippines has exceptional seabeds. Don't miss visiting the seabed of Palawan among the many must-see diving spots
By going to this archipelago, you will avoid the masses of tourists from other major cities, enough to share pure moments with your loved ones
And finally, at the other end of the world, New Zealand is highly recommended in November for a family holiday. Discover the geysers of the Rotorua region, you will come back from your November vacation with your head full of unforgettable memories!
Now find out where to go in December!
These articles may be of interest to you:
Where to visit the most beautiful Christmas markets in France?
Getting there:
Find your flight at the best price - Compare
Rent your car at the best price - Compare
Useful :
Book your hotel at the best conditions - Compare
Compare the best campsites offers - Compare
Find a cultural or sporting activity - Find