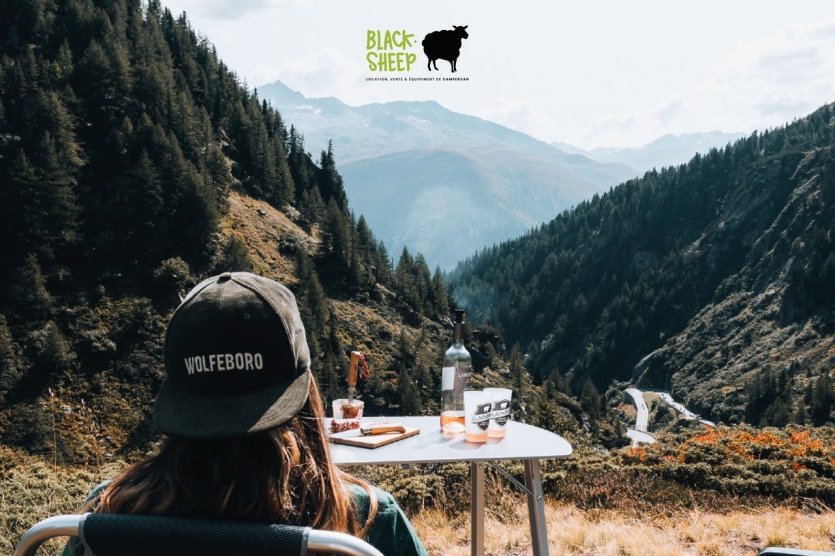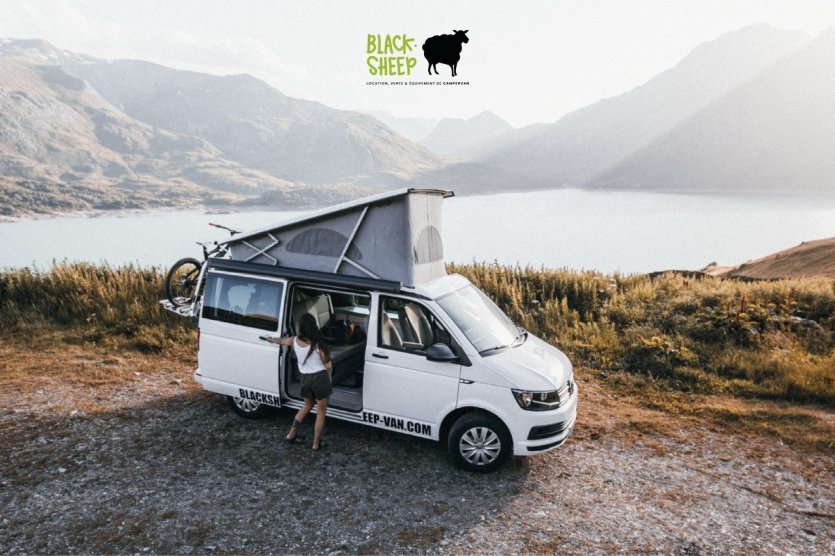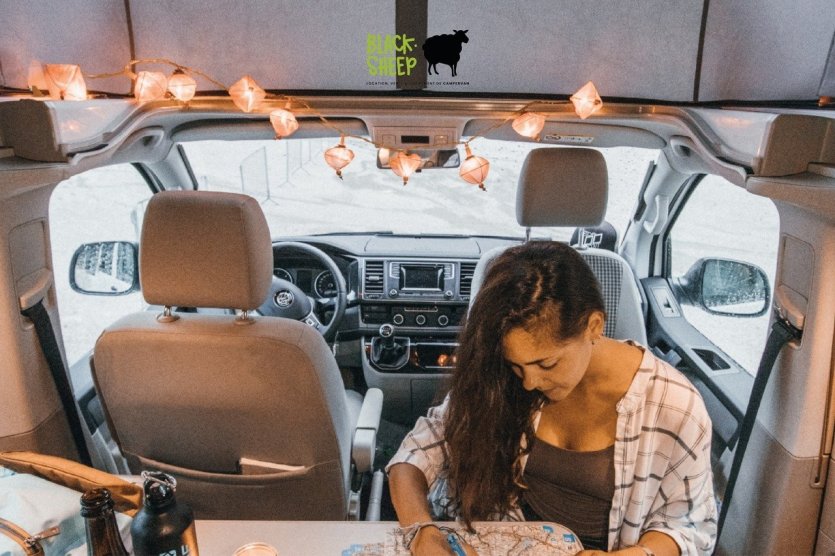 Gone are the vans of the 70's adventurers with their basic comfort. These have given way to very comfortable, easy to drive, well-oiled vehicles for charming road-trips. Here is a good choice for a successful touring vacation. Turn to a specialist who offers you a fleet of high quality vehicles to give you the possibility of a trip in complete freedom and without hassle. Are you tempted to rent a van equipped for adventure? You are right! It's up to you to choose your itinerary, in the mountains, in the countryside, by the sea, from the mountains to the sea, with a night in the woods or on the beach, a stopover at the pass with a panoramic view or in the greenery of a clearing.
What facilities ?
You are privileged because the vehicles offered for rent by Blacksheep Van are new models. The vans of the Blacksheep Van park are equipped with 2 to 6 beds. They have an integrated shower and optional toilet. In addition, there is a small sink with a water tank, a fridge and cooking plates. A table and stools and storage space. The space is optimized for an efficient and pleasant use. An efficient GPS will accompany you all along the road.
What are the differences between a van and a motorhome?
A motorhome is a large vehicle that allows you to venture out with part of your home and some luxury. Whereas a van is a compact and practical vehicle. It is easy to park and more discreet than a motorhome. The van is a wise choice to go on an adventure in all discretion. You will gain your independence!
Where to go ?
You can leave from France and Europe. The Blacksheep Van network totals about thirty agencies from one end of France to the other. There are also agencies in Corsica, Switzerland, Belgium, Ireland and even in Reunion Island. So you have the possibility to leave from where you want, from your home or by coming closer to your planned itinerary. Come with your car, by train or by bike..
Leave quietly, we advise you!
Prepare your road-trip with your rental company's partner Park4night, a site for sharing nice places to rest in a motorhome, van or van. Moreover, the team of experienced travelers of Blacksheep Van remains at your disposal to advise you before your departure but also throughout your trip, 24 hours a day, with a telephone assistance.
How to book ?
On the website, in a few clicks you can find your departure agency, select your campervan, mini, classic, adventurer, explorer, without forgetting the mythical Volkswagen combi... You have the choice of space: with or without a roof. Flexibility option offered, i.e. the possibility of cancelling your reservation at no cost and for no particular reason. The rates are indicative; they differ according to the dates and agencies of departure, as well as the models of vans.
Two nuggets, the California and the Campeo
Make the choice of luxury with the Volkswagen California, a versatile and comfortable van where you can embark 4 people with 2 comfortable double beds, gas cooker with 2 burners, 42 liters fridge, interior sink (clean water reserve 24,2 liters), exterior shower, stationary air heating, electro-hydraulic lift-up roof, interior table, exterior blinds, exterior table in sliding door. The Bürstner Campeo is a comfortable and spacious van with integrated sanitary facilities.
For more information see the website