Summary of the stay
1 days
Spring
Summer
Couple
Family
Culture / Heritage
Faune and flora
Discovery
Relaxation / Well-being
High
In two days, you will have plenty of time to see Lausanne and its surroundings. On the shores of Lake Geneva, Lausanne offers a romantic tourist setting.
Map, Itinerary of the stay and pictures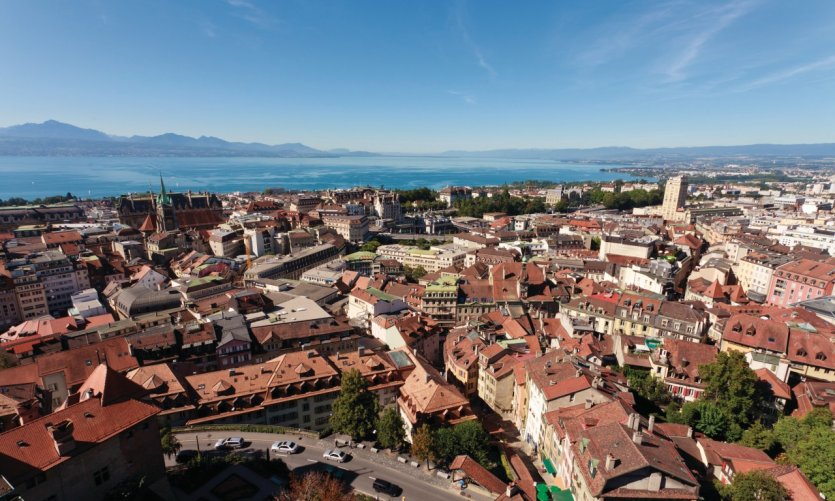 Loading in progress....

Please wait a moment
Itinerary of the stay
Create my own guide
You will be redirected to mypetitfute.com, where you can modify the route in the itinerary of the guide.
: Organise your trip with a local agency !
request for a free quotation
Detail of the stay : 48 hours in Lausanne - 1 days
Day 1: Discovery of Lausanne
On Saturday it is market day in the center of Lausanne and above all the opportunity to discover the Place de la Riponne, La Palud and rue de Bourg more alive than ever. Don't miss the little animation of the Arid clock at every hour that offers a little kitsch but very popular with tourists! Arriving at the top of the Rue de Bourg, cross the bridge Bessières to reach the old town where the castle and cathedral are located. Faced with her, the esplanade offers a magnificent view. After having lunch in the center, two possibilities: Art lovers can climb the heights of Lausanne to visit the Hermitage Foundation, which always offers very beautiful temporary exhibitions; while sportsmen or women traveling with the family can go down to the wharves of Ouchy and visit one of the many museums in the city. In the evening, discover Flon, very lively at weekends.
Book your trip !
transport
Book a ferry

Rent a car

Taxi
accommodation
Book a hotel

Holydays rental
On the spot
Book a table

Find an activity
Back to the ideas for your stay
Ideas for holidays and week-end breaks Lausanne