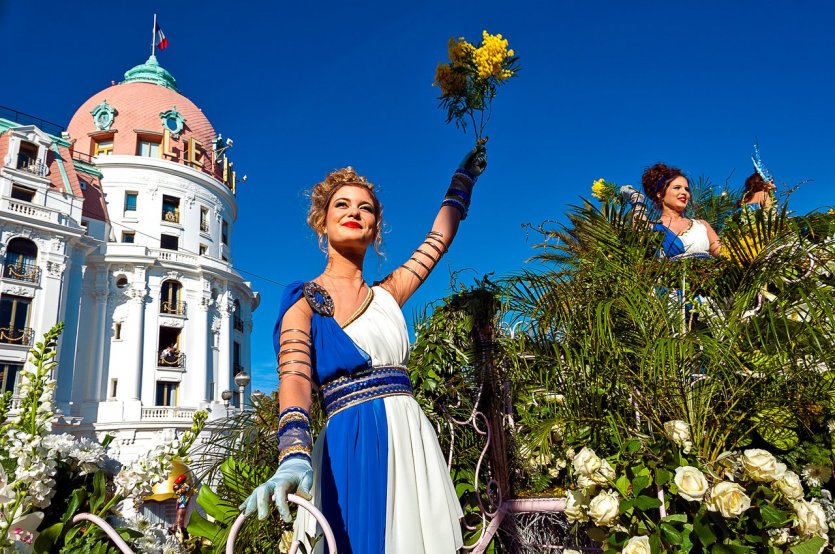 To keep fishing in the heart of winter, there's nothing like a little trip! Where to go in February? Here are a few ideas for getaways that should give you some energy.
Where to go in February to regain colour in the sun?

If you feel like sunshine and warmth, you will have to fly to other latitudes in February
Just a few hours flight from Paris, Lanzarote in the Canary Islands offers warmer temperatures than France in February! Of rare and attractive beauty, the island of volcanic formation has beautiful beaches of golden sand that contrast with sites where vegetation grows as if by magic. Beyond its seaside attractions, it is difficult not to fall under the spell of this island made up of volcanic caves, lava lakes and pink soils, lit by a permanent sun that offers a beautiful luminosity to the whole. Your sunglasses and sunscreen will be indispensable allies
For even more change of scenery, head for Asia for a holiday in the paradise of Bali. Temperatures are ideal in February for a relaxing stay in the sun and at low prices. Its volcanic beaches offer an idyllic setting for sunbathing, and its rollers one of the best surfing spots in the world. Bali's rice terraces and numerous temples will dazzle you. When you go to the Gili Islands, you can enjoy uninterrupted fiestas, but above all paradisiacal beaches suitable for scuba diving to get away from it all during your stay. No doubt, the island of Bali will bewitch you and has everything of an ideal destination!
If you are dreaming of Africa to end the year in style, go to Senegal! This safe African country has beautiful beaches and we particularly recommend the seaside resort of Saly for its turquoise waters and its quality resorts at less than 100 € per night in an all-inclusive formula. But the capital, Dakar, also has no shortage of hotels with beautiful swimming pools at competitive prices
For more escape, privilege Kenya and experience a safari. You will be amazed by the visit of national parks such as the one in Nairobi, but also by the sunny plains of the Masaï Mara reserve
Where to go in February to discover the great outdoors?
For a winter with beautiful snow cover, head for Lapland in Finland, in Rovaniemi, where the famous "Santa Claus" lives. It is at the level of the polar circle that his fairy-tale village is located and you will be able to meet him directly at his home if you are already nostalgic for the end of the year festivities! But Lapland is also the kingdom of wide open spaces and winter sports with many activities to enjoy on site: snowshoe walks, night snowmobile outings in search of the Northern Lights, dog-sled rides... It's true that it's -30°C on average at this time of year, but the change of scenery is such that you won't regret having braved the cold..
Where to go in February for a winter sports holiday?

For a breath of fresh air on the ski slopes, the many French ski resorts in the Alps and Pyrenees remain a safe bet. However, you could also go to Croatia in February! Indeed, this small country at only 3 hours flight from Paris is not only a summer destination where it is good to swim, it is also a good plan for winter sports. North of Zagreb, and only 45 minutes from the city centre, Mount Sliem is home to a superb ski resort on the Medvednica massif, at an altitude of 1,033 metres. And as the resort is easily accessible by tram and then cable car from Zagreb, you can also take advantage of the opportunity to visit the city and enjoy its restaurants and nightlife.
Where to go in February for an escape into nature?
If you feel like nature, but with milder temperatures, take a little dip in the heart of the Ourika Valley in the High Atlas. Only 30 km from Marrakech, this green valley is a breath of fresh air with several pleasant hiking trails, but also pretty Berber villages and comfortable guest houses. A real change of scenery always 3 hours from Paris!
Where to go in February for a cultural city trip?
How about going to Ireland for a few days to discover Galway, European Capital of Culture 2020? Located at the crossroads of some of Ireland's most touristic sites, Galway is very popular with visitors. The city also has everything to please: a lively centre, a very young population, attractive streets with decorated facades, pub signs and original shops. Finally, this city is also considered the capital of Irish music, so expect good live music in the bars, in addition to the various concerts planned due to the advent of the city as the European capital of culture.
Where to go in February for a festive holiday?
February is the shortest month of the year, but it remains one of the most festive, as it is the month of the carnival celebrations
And because it's the season, Düsseldorf is perfect for a carnival getaway. Less well known than the Cologne Carnival, the Düsseldorf Carnival is one of the most beautiful and colourful inGermany with its costumed parades on the Königsallee and numerous balls
A round trip to Italy is also an opportunity to experience the carnival in Venice. Very famous and not to be missed, you will have to organise yourself well in advance to spend a colourful holiday. Once there, all you have to do is strut through the streets of the city centre to watch the daily costume parades that enliven the city with its shimmering colours.
February is the month that also celebrates Valentine's Day, the festival of lovers. If you wish to enjoy your couple in a more romantic setting, discover in our article the best destinations to goto for Valentine's Day.
Finally, if you wish to stay in France in February, we advise you to go to Mandelieu, in the PACA region, on the occasion of the mimosa festival which is held there every year at this period. After an inaugural evening at the chapel "Notre-Dame des Mimosas" and the election of the Queen of the Mimosa, shows and especially corsos flowered with mimosas take place throughout the city. What a joy to leave with a little sprig of mimosa at the end of the corso!
Where to go in February for family holidays?
We advise you Costa Rica to build memories with your family. You will have the chance to discover all the biodiversity of a country that is a pioneer in ecotourism. Between sunny beach and river, with an average temperature of 25°C, go with your family to discover the volcanoes of Costa Rica. The land of volcanoes is the country with the largest number of active craters in the world.
Don't miss the ascent of Irazú volcano, ranked among the 10 most impressive volcanoes in the world. Located 30 kilometres from the capital San Jose, this phenomenon of nature will amaze every member of the family through its ascent and its bright colours. No doubt about it, Costa Rica promises you great getaways!
Enjoy your vacation with a magnificent cruise
If cruises make millions of satisfied customers every year, it is because they offer a unique and particularly interesting service: from the luxury of a magnificent boat with many activities, you can discover several countries in a few days and enrich yourself with their culture and customs. It is possible to find on the internet cruise formulas that will make you want to go on a cruise, especially with the offers that have been put together, which are very interesting
If you are interested in the Mediterranean or, on the contrary, further north, in the polar regions, you will find the cruise that will meet your desires and make you fall in love. In just a few clicks, on the internet, you will be able to discover all the offers at your disposal, and choose the one that will convince you. For holidays that are relaxing and original, but also rich in novelties, the cruise is undoubtedly ideal
You will be able to discover the world, while making the most of your days off thanks to the numerous activities available on the liner. Enough to relax while you travel. Don't hesitate to ask for more information: the holiday of your dreams is just a few clicks away.
If you couldn't go on holiday in February, find out as soon as possible where to go in March.
You may also be interested in this article:
10 Magical Places to Propose to
Getting there:
Find the best flight for you - Compare
Rent your car at the best price - Compare
Useful:
Book your accommodation at the best conditions - Compare
Find a local agency for a tailor-made trip - Find
Find a cultural or sporting activity - Find