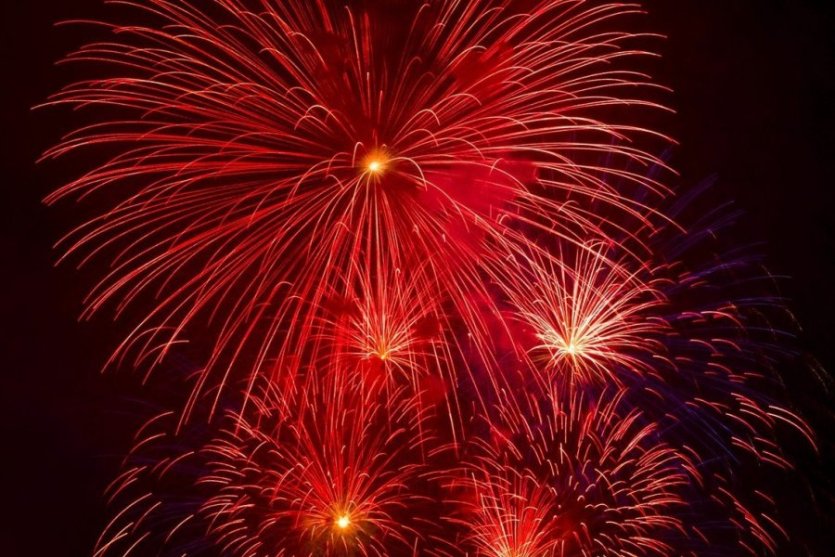 As every year, magnificent fireworks shows will take place everywhere in France to celebrate the national holiday of July 14th. But where to go to see the most beautiful fireworks of July 14th? Here is a selection of the most beautiful fireworks shows in France!
Fireworks at the Eiffel Tower
The fireworks of the city of Paris will set the Eiffel Tower ablaze as every year. This grandiose show, which will take place at 11pm for a duration of about 30 minutes. On the theme of "Liberty", it is expected by millions of viewers and thousands of Parisians who go to the Champ-de-Mars to attend.
Just before the fireworks, from 9:15 pm, a great symphonic concert will be held at the foot of the Eiffel Tower. The access is free and without reservation. Broadcast live on France 2, this is one of the biggest classical music events in the world.
Fireworks at Disneyland Paris
Families with children will probably be more tempted by a day at Disneyland Paris followed by a wonderful fireworks display at Sleeping Beauty Castle. To the sound of the brass band and accordions, young and old will be able to dance while enjoying the magical world of Disney on National Holiday. See you at 11pm for an incredible fireworks show! It will be followed by the Disney Dreams show where the main Disney characters parade on the façade of the Castle.
Fireworks in Lyon
The city of Lyon will propose three ball scenes on the quays, a military parade and a big fireworks show on the Fourvière hill
The show will start at 10:30 pm and will take place on three different points of the Fourvière hill.
Fireworks in Carcassonne
Fired from the medieval city, the fireworks of Carcassonne is a worldwide event, broadcasted by many French and foreign TV channels. Every year, it attracts hundreds of thousands of people on the banks of the Aude river to watch this exceptional fireworks show. The City of Carcassonne invites you to meet at 10:30 pm on the outskirts of the Cité to experience an unforgettable moment.
Fireworks in Marseille
This year in Marseille, a parade, a free concert and a fireworks display. The fireworks of July 14th will be shot in music from the Old Port and the Fort d'Entrecasteaux in Marseille around 10 pm while the concert will start at 8 pm
If you are on vacation in the PACA region or on the French Riviera, this is the perfect opportunity to go to Marseille! We even recommend you to come in the morning to attend the traditional military parade organized on the Prado avenue which takes place both on the ground and in the air.
Getting there:
Find your flight at the best price - Compare
Rent your car at the best price - Compare
Helpful:
Book your hotel at the best conditions - Compare
Find a cultural or sport activity - Find