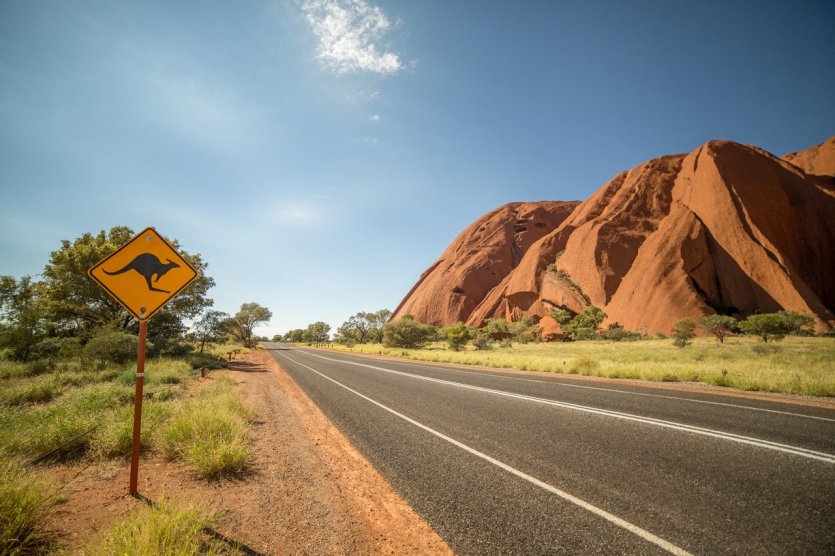 Australia is a favourite destination for many people in Europe, especially young travellers. Whether it is a leisure stay, a work holiday permit or a trip for expatriation purposes, it is necessary to be well organized and to ask yourself the right questions. Yes, going to the other side of the world is not a project to be taken lightly! Of course, for the moment, the Australian borders are closed to all non-resident people, but no doubt that when the health situation will allow it, many backpackers will again fly to Australia, for its attractive cities, its gentle way of life and its breathtakingly beautiful landscapes. Here are 5 things not to forget before leaving on a trip to a country that is mythical in many ways
Apply for an international permit
We are not always aware of this, but the French licence does not necessarily allow you to drive anywhere in the world. In Australia, the international licence is an essential document for anyone who wants to drive on the roads or rent a vehicle on the spot. For holders of a French licence, the process is very simple, it can be done online from home on specialized websites. All you have to do is fill in the fields indicated and provide proof of identity, proof of address and a copy of the driving licence, both sides and in colour. Once the precious document is obtained, be careful not to forget the French licence, both will be requested. Once there, it is possible to drive the same type of vehicle as in France
Have your visa up to date
To enter the great continent, it is mandatory tohave a valid visa. If you are travelling as a tourist, all you need to do is apply for an eVisitor Visa, a document that allows you to stay in the territory for a period of up to three months, during which you can do volunteer work. To work in Australia for a period of one year, however, it is necessary to apply for a Working Holiday Visa (WHV or PVT). The Working Holiday Visa, as it is called in English, not only allows you to visit the country as you wish, but also to work for pay and study. It is for people between 18 and 35 years old!
Subscribe to a travel insurance
It is very important to purchase travel insurance before you travel to Australia. Several online agencies offer contracts adapted to all types of travel, whether you are leaving for a tourist stay of less than three months or as part of a Working Holiday Visa to work and stay for a period of one year. While travelling, no one is safe from accidents, illness or dental treatment, and in Australia, medical costs are high. The costs for hospitalisation or repatriation can even reach tens of thousands of euros. To ensure that medical costs are reimbursed, it is therefore essential to take out travel insurance!
Quit smoking and switch to the electronic cigarette
Many travellers are smokers. This can quickly become a constraint and even a drain on the budget when one travels to a country where the price of a pack of cigarettes is high, such as Australia. In addition, tobacco affects our shape and health, and it is far from ideal for a trip to Australia, where the vastness of the country and the great variety of landscapes are a constant call to hike and be fit. Perhaps it is then the right time to switch to the electronic cigarette. Vaporization is a good way to wean oneself off cigarettes, relieves the wallet, and you take fewer risks with environmentally harmful cigarette butts in the process. And the Australian environment, we can only wish to preserve it as long as possible
Thinking about the camera
We can't say it enough, but you can't ignore a camera when you go to Australia. Whether it's to photograph the Sydney Opera House, the skyscrapers of the City of Melbourne, the clear waters of the Great Barrier Reef or the breathtaking scenery of the Blue Mountains, chances are you'll want to pull out your lens at every turn. And it would be such a shame not to come back with a whole album to show to family, friends and all those who may never have the opportunity to visit this incredible country that is Australia. For quality images, some high-end smartphones will do the trick, otherwise, it might be time to think about getting an SLR camera.