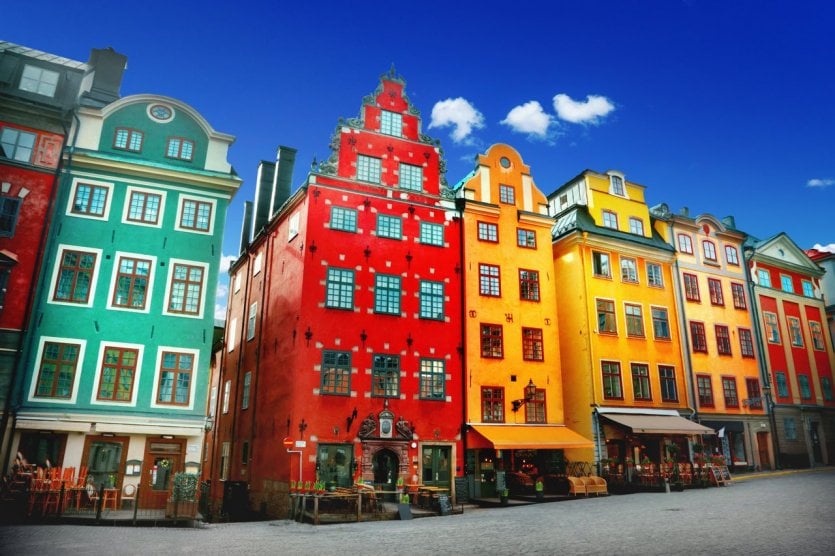 Already back to work and want to make the August 15 bridge? But where to go on the weekend of 15 August? Here is our selection of destinations for a travel break that will do you the most good !
Where to go for the weekend of August 15 to be at the beach but far from the crowd
The French Riviera and its crowded beaches in the summer or Greece which is sold out in August, it's not really a good idea to relax on the beach for the weekend of August 15... What if you were to try Montenegro instead? Less popular than the Mediterranean destinations, Montenegro is really a good plan if you dream of heavenly beaches that are quieter than elsewhere in Europe
The country has many beaches on its 200 km of coastline along the Adriatic Sea. One of the most beautiful and least frequented is the beach of Jaz with a beautiful stretch of white sand and crystal clear waters.
To enjoy the sun at the right price, we also recommend Tunisia, only 2 hours flight from Paris! After a difficult period, the country is finally coming out of the water and tourists are back safely thanks to the work of the authorities
And, good news, the beaches aren't invaded yet so it's a good time to go!
We particularly recommend Port el Kantaoui in the region of Sousse, for its fine sandy beaches and emerald waters
The seaside resort has a large number of all-inclusive hotels with good value for money, such as the Soviva, a large all-comfort resort very suitable for families thanks to its large swimming pool and fun slides, not forgetting the elegant Fleur de thé tea room for a delicious lemonade break with the whole family
You can also enjoy a reasonably priced 5-star hotel such as the Green Park Palace, a new hotel with a huge swimming pool and a waterfront bar. In the evening, you are free to go out partying in Port el Kantaoui, with live music at Golf Brau for example, or stay at your resort to enjoy the nightly entertainment.
If you want to get away from the summer months in August, we also suggest Germany! The country has no less than 350 islands and summer is a good time to swim there. The island of Sylt, the fourth largest island in Germany, has a beach no less than 40 kilometres long and spas like Westerland, ideal for a Zen break.
Rügen, Germany's largest island with a surface area of 926 km², offers everything holidaymakers could wish for: 60 km of immense beaches overlooking the Baltic Sea, unspoilt nature and superb seaside resorts.
Where to go for the weekend of August 15 to take a big breath of fresh air!
Still in Germany, and only a few hours drive from the border with France, we recommend a short stay in the famous Black Forest for some fresh air away from the heat. In August, this forest is particularly green and pleasant. You will enjoy hiking here, among pine trees, rivers, crystal clear lakes and lush valleys. Stretching over 1400 km², it is the largest nature park in Germany, but rest assured that the forest trails are extremely well marked, so you won't get lost!
Ireland is also an excellent destination in August for those who want to regain their health away from the heat wave. In summer, the weather is pleasant and the landscapes are simply splendid. How not to fall under the spell of Connemara, which Sardou sang, or of the famous Giant's Causeway, a UNESCO listed site whose 40,000 basalt columns leave you speechless?
And if you're a fan of the show Game of Thronesand you're just watching the new season, be sure to take a walk to Dark Hedges in Antrim County. It's easily accessible by car via Belfast. This is the famous Royal Road from the TV series: a magical alley of beeches!
Another pleasant destination in the summer because it is less crowded than the countries of southern Europe: the Czech Republic! Not only does the country offer very good value for money in terms of accommodation and restaurants, but the country also offers beautiful green landscapes in the summer that are ideal for walks and outdoor sports
For example, the region that is called Czech Switzerland because of its steep relief is reminiscent of the Swiss mountains, except that it is much cheaper than in Switzerland? Only 1 hour by car from Prague, it is the perfect destination for hiking
The gorge of the small river Kamenice is well known: a walk along the river on narrow footbridges or a boat trip through the steep canyons are magical moments for nature lovers. And for the record, the famous film The World of Narnia! was shot in this region
Where to go for the weekend of August 15 to make a city break
If you want to discover a city in Europe without getting too hot during your walks, the Nordic countries are particularly suitable. Not only the temperatures are pleasant but the luminosity is important because in summer the days are much longer in the northern European countries
Rather than the very touristy Stockholm, we recommend Helsinki, the capital of Finland
At only 3 hours flight from Paris, the city offers a total change of scenery on the borders of Europe and the East with many museums and monuments. It is also a trendy Nordic city at the cutting edge of design, very cosmopolitan, with many possibilities for evening outings. And for a seaside atmosphere, a boat trip to discover its islands is always welcome.
But if you dream of dolce vita instead, a trip to Florence will enchant you! The capital of Tuscany is a beautiful Italian city easy to discover in a weekend. Unlike Rome or Milan, it offers cheaper rates, even in the summer. The advantage of Florence is that it is very easy to visit on foot. In just a few hours, between its picturesque streets, its beautiful squares and its many monuments, you will be amazed without it costing you a penny.
Finally, if Portugal attracts you for a city break, take a trip to Porto! This fascinating and timeless city, often neglected in favour of Lisbon, offers a palette of colourful waterside buildings and magnificent architectural discoveries where baroque and modern styles blend together. And the price/quality ratio is excellent in Porto, even in August
It is also the kingdom of wine cellars thanks to its fertile Douro valley and the epicentre of the famous Portuguese beverage, port. This will be an opportunity to introduce you to this local drink through tastings such as at Portologia, a renowned brand that also has an address in Paris
Escape for a festival
And if you take advantage of this long weekend to make a festival getaway? Not far from Paris by car or Thalys, Brussels is hosting the Brussels Summer festival in the Place du Palais district from 6 to 15 August. For its 16th edition, the festival will offer, as every year, a large number of cultural activities and open-air concerts. Among the artists, many French artists will be on the bill, such as the group Rinôçérôse or Magyd Cherfi.
From August 12 to 19, it will also be the festival in Spain in Benicassim at the Rototom Sunsplash, an international Reggae festival which is now in its 24th year. This year, the festival will celebrate Africa, and as usual it will be the turn of big names such as Steel Pulse, Ki Many Marley and The Wailers, to name but a few.


To get there:
Find your cheap flight to Montenegro for August 15 - Compare
Rent your car at the best price for August 15th - Compare
Useful:
Book your hotel at the best conditions for August 15th - Compare
Find a cultural or sporting activity for August 15 - Find