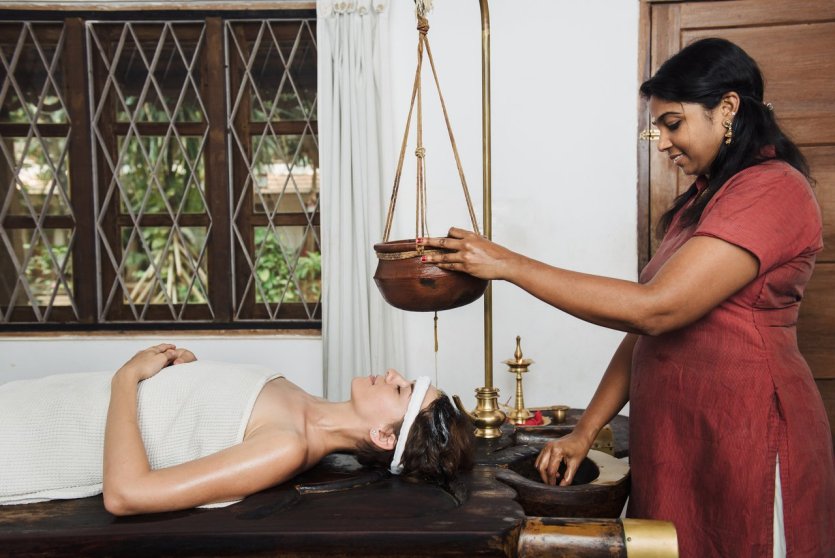 Go to the sources of serenity and zen by choosing a well-being stay in Asia or India, a destination of letting go and happy fatalism in everyday life, in a natural attitude that distills serenity and joy of living. Stop fighting against events, learn to live in the present, to appreciate what is given to you. India, the Himalayas and Asia are the basis of the great spiritual traditions, Hinduism, Buddhism, Zen, Yoga, Ayurveda... You will soak up this philosophy of life and enjoy the benefits of ancestral practices by choosing a wellness stay with massages, meditation time, ayurvedic meals, beneficial plants... Welcome to the land of well-being!
Go with a destination and wellness specialist

If you want a well organized trip that puts the human being at the center of the process, choose Shanti Om, a subsidiary of the Shanti Travel group, expert in the Asian regions and India. Since 2005, the Shanti Travel group has been designing spiritual retreats, yoga retreats, and wellness stays, all of which are experiences of human and spiritual growth. Shanti Om, founded in 2020, is a team of travelers and travel professionals dedicated to wellness travel in the Indian subcontinent, the Himalayas and Asia.
Choose a 14-day Ayurvedic cure in India
Treat yourself to an Ayurvedic cure and complement your wellness trip with a tour in Kerala, discovering its tropical forests, natural parks, rice fields, tea plantations, temples and traditional villages. Between the discovery of a luxuriant nature which composes sumptuous landscapes and a deep resourcefulness thanks to Ayurvedic treatments, massages and the practice of yoga, you will come back from this trip in South India in full health, recharged in energy and with a free mind.
Meditation and mindfulness, the choice of destinations
Shanti.om offers wellness and mindfulness trips around meditation retreats to deepen the wisdom from the great spiritual traditions of India, Ladakh, Nepal, Bhutan, Tibet, Sri Lanka, Bali, Japan. You will learn how to integrate these practices into your daily life as a tool for inner transformation and a path to consciousness and awakening. You will meet local spiritual masters, shamans, yogis, amchis (doctors in Tibetan medicine) with exceptional backgrounds who will transmit their knowledge to you. It is also an opportunity to discover sacred places, temples, monasteries, hermitages, lakes... In the heart of spirituality.
11 days of yoga and well-being in Bali
This yoga and well-being trip in Bali is a happy marriage between body discipline, spiritual reflection, but also cultural discoveries. You start in a small group in Bali by practicing yoga and meditation in the exceptional setting of your hotel near Tanah Lot. With Geraldine, a French-speaking yoga teacher, you will discover different yoga movements and work on your postures for a better body ease. Then you will go to Made, an Indonesian healer, for a spiritual retreat. You finish with a moment of relaxation in the incredible setting of a hotel in the south of the island. As a bonus, a walk in the rice fields, a visit to Hindu temples, and the discovery of Ubud and its local crafts. This journey of introspection in Bali will transform you...