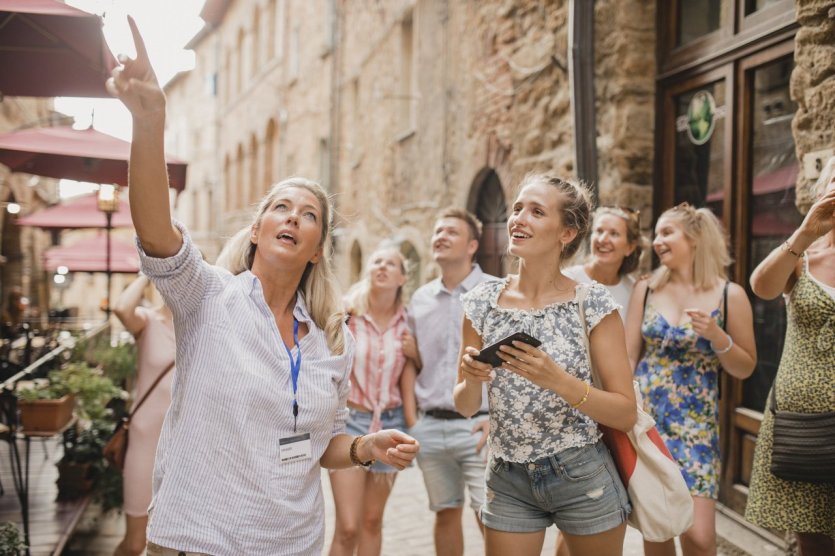 You like to travel, you like human contacts. You are curious about culture, nature, heritage, civilizations, etc. You could blossom in the tourism industry and become a good professional in this field, as a tourist guide, for example. Whether you've just completed your high school diploma or you're looking for a career change, you can choose this exciting and varied profession that offers many opportunities. What training and what prospects?
Tourist guide, a profession rich in potential
Mission: to share your knowledge of a site or destination with tourists. To work as a tourist guide, you must master several languages, have a good general knowledge and of course in-depth knowledge of the site you are guiding. You will have to prepare your service in advance, often participating in the logistics of the trip and always adapting to your group in order to satisfy them as much as possible. Make your presentations lively, fine-tune your tours, create interactions with your audience while keeping the reins of the tour. Be prepared to answer questions, which means you must know your subject well!
Becoming a tour guide
There is no specific diploma or training required to become a tour guide, but there are several possible paths after a BTS in tourism or a DEUST in multilingual nature guiding, for example. The key is the guide-lecturer card. This may be mandatory to conduct tours of French museums and historical sites marketed by travel operators or tourist offices. This card is delivered by the prefectures to the holders of the professional license of guide-lecturer or of a specific master. This professional license is acquired in one year of study after a BTS, a DUT or a second year of license. It can be a professional training course, in alternation.
The BTS in tourism, two years of study

This training leads to different jobs in tourism. How to do a BTS in tourism? Offered in 200 establishments throughout France, this training program is accessible to all high school graduates and takes place over two years, including a 12-week internship in the field. The teaching is essentially based on general culture and expression, customer relationship management, two modern languages, the development of the tourist offer, and the management of tourist information. It can be done by distance learning. This BTS gives direct access to professional life. You can also continue your training with a professional license, such as that of guide-lecturer
A BTS that opens many doors
There are a variety of career opportunities. Starting generally as a travel consultant, receptionist or consultant in a tourist office, in charge of animation, in charge of tourism promotion, then manager of a travel agency or tourist office, campsite manager... The holder of a BTS in tourism is likely to work in travel agencies, reservation centers, tourist offices, regional, departmental or urban tourist committees, but also airlines, shipping companies, companies specializing in accommodation, etc. For tourist guides, there are few employees. The majority of them are self-employed, with different possible statuses, notably that of auto-entrepreneur