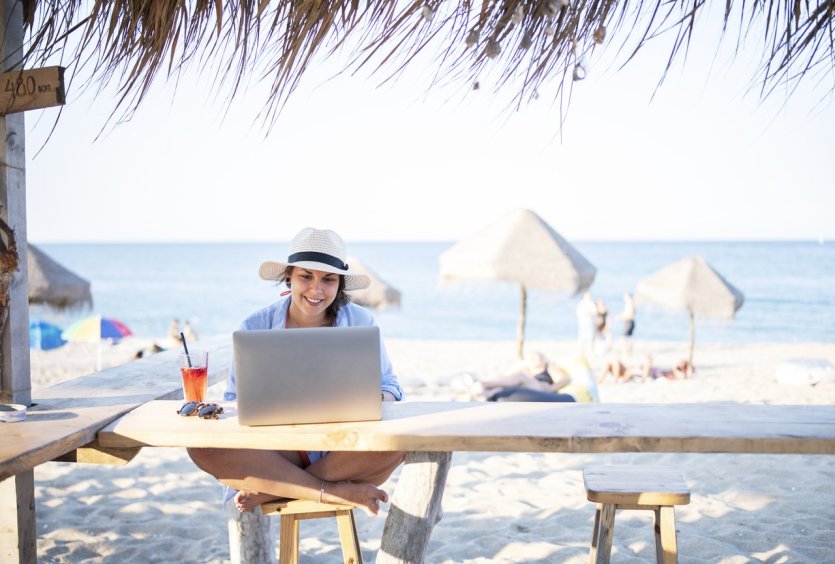 This is a valuable tool and a reliable assistant in the office and on the go. You can take your files with you on your laptop and smartphone and make the most of them. By choosing this mobile solution, your office travels. You can consult your documents, collect new documents, convert your documents into PDF format. You travel as a digital nomad without losing any of your efficiency. A practical and secure system.
The advantages of the PDF format
This universal format allows you to store your documents in the best possible way. It is the most widely used file format for e-mail exchanges and, in general, for presentation documents on the Internet, because it is compatible with all systems and all computers, whether Mac or PC. In addition, by saving a document in PDF format you keep its layout, font, images, sounds, videos, links, forms... By creating a PDFSmart account in just a few clicks , you can open your digital office to store and manage your documents in PDF format. It's personal, easy to use, secure and you can use all your PDF tools online from your smartphone
PDFSmart services
This system allows you to modify, convert, sign or protect your files digitally, even on the move. It is possible and easy to convert your documents with PDFSmart. Using Smart PDF Converter you can turn a PDF document into a file that can be read by Microsoft Office software. Output formats include JPEG, DOC, XLS and TXT. Thanks to advanced technology, the program even supports batch mode, an option that allows you to process several files at once. You can convert several PDF documents instantly without any temporary files cluttering up the hard drive. In addition, there is an extraction feature that allows you to collect only images and graphs within a PDF document if needed. An easy task to perform from the main interface
Edit your PDFs to suit your needs

To edit your PDF documents online, simply upload your file to the platform and let yourself be guided through the PDF editor's functions. Your document will appear on the screen and you can work directly on it to modify it according to your wishes and needs. In just a few clicks, you can edit a new version of a document online by adding text, inserting an image, sound, video, hiding elements and even drawing on your file. You will appreciate the ease of use and the efficiency of the transformation tools
Customized management of your files, secure and confidential
Once you have finished editing, you can download the new version of the document, send it, store it, etc. Thanks to a sophisticated encryption system, the PDF you upload to PDFSmart is completely protected. Once the changes are made and the document is retrieved, no copies are kept. This ensures that your data remains confidential. Let's insist on its primary quality, PDFSmart online PDF editor is compatible with all operating systems, including iOS or Microsoft Windows, but also with the main Internet browsers, Safari, Mozilla Firefox, Internet Explorer, Google Chrome, etc.