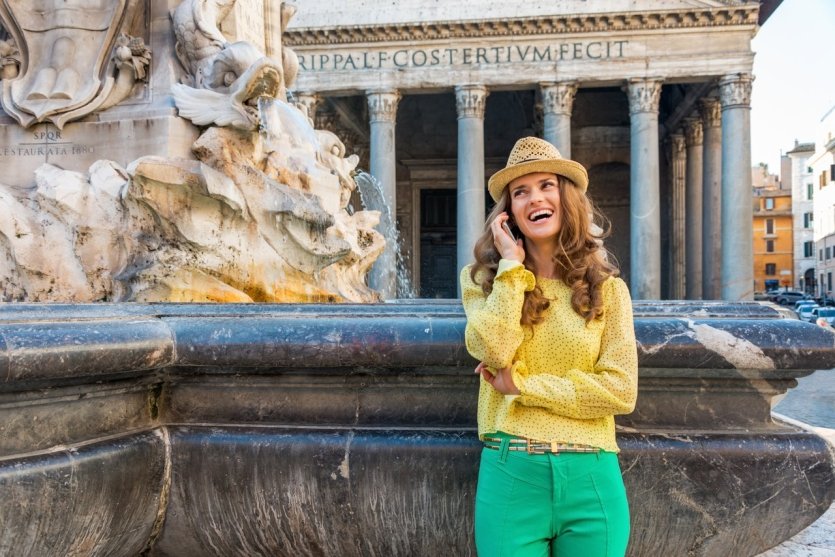 Even if holidays abroad are meant to disconnect, we must admit that smartphones are still very useful to find good addresses, ideas for activities, to find our way around, to communicate with our friends and family and to post photos of our holidays on social networks. However, it is not always easy to know what our package allows us to do from abroad. Have you ever heard of roaming, which allows you to continue using your mobile phone while roaming? Well, this article will tell you something that should delight those who want to roam around Europe and still use their mobile phone.
What is roaming and how does it work?
Roaming allows mobile phone owners to use their mobile phone plan through the services of another operator abroad. This means that travellers can make and receive calls, send text messages and surf the Internet in another country. This is useful when you are visiting a territory outside your own borders and use your mobile phone to give news to your family, book a slot for an online activity or when you need to reply to a work email at all costs. To activate roaming, you simply need to authorize the smartphone to use mobile data while roaming. It is possible to use the mobile phone simply because the telephone operator of our choice has made an agreement with a local telecommunication partner.
In 2017, the European Union introduced a Eurotariff around voice calls, SMS and mobile data. The goal was clear: for European travelers to be able to use their mobile phones in Europe as they do in their home country. The important thing to know is that there are no extra costs! So no more nasty surprises on the bills when you get back from your holiday. The only thing you have to pay attention to is the amount of GB you can use abroad. It is indeed less than the one you have at home.
Originally, the abolition of roaming charges for mobile communications between EU countries was due to end in June 2022. But travellers can rest assured that the Member States and negotiators in the European Parliament have just announced news that should make them smile.
Free roaming extended
At the beginning of December, the Member States and negotiators of the European Parliament found common ground to extend free roaming until 2032, i.e. 10 years more! This is a relief for all those who thought that the bills would again skyrocket when using a mobile phone while travelling in a European country. The agreement covers the 27 EU Member States, as well as Iceland, Norway and Liechtenstein. Beware however for the United Kingdom, the country having left Europe since the Brexit, it no longer applies European rules since January1. It is therefore a fact, French travelers who want to visit Spain, Portugal, Italy, Germany or Greece have a large additional period to continue to make calls, send text messages or surf the Internet from these countries without additional charges.
While it is guaranteed that they will receive the same services as in their home country, it is possible that 4G or 5G speeds may be slower in some cases. Operators will need to inform consumers of these specific factors. And if the network coverage is not good from the Austrian summits during a holiday in the mountains, for example, let everyone be reassured, there is always a multitude of things to do on site to have fun and come back with lots of beautiful memories!