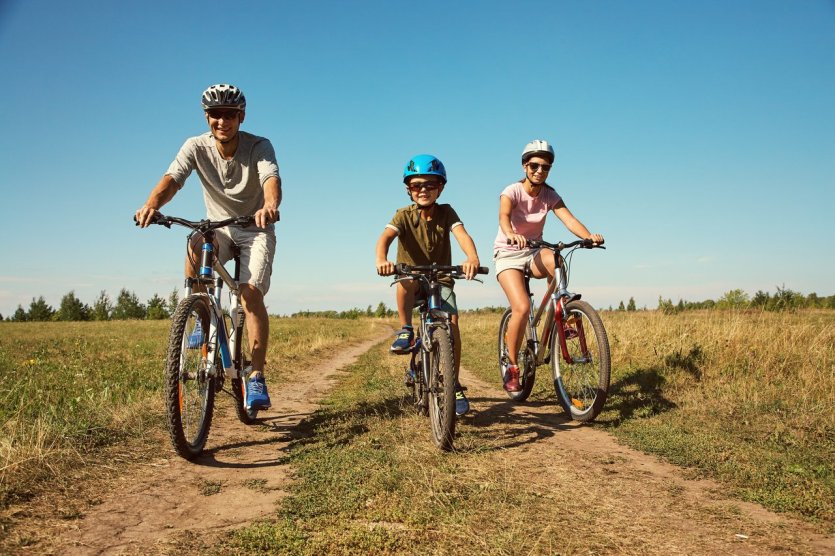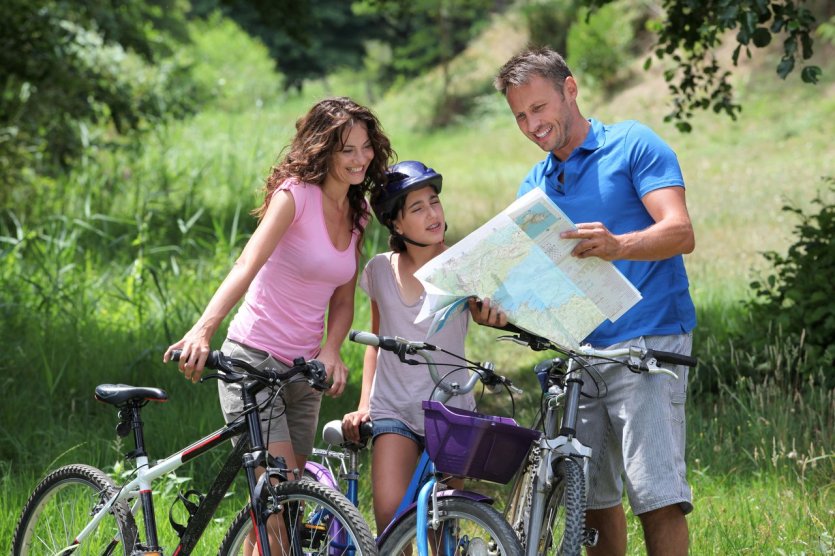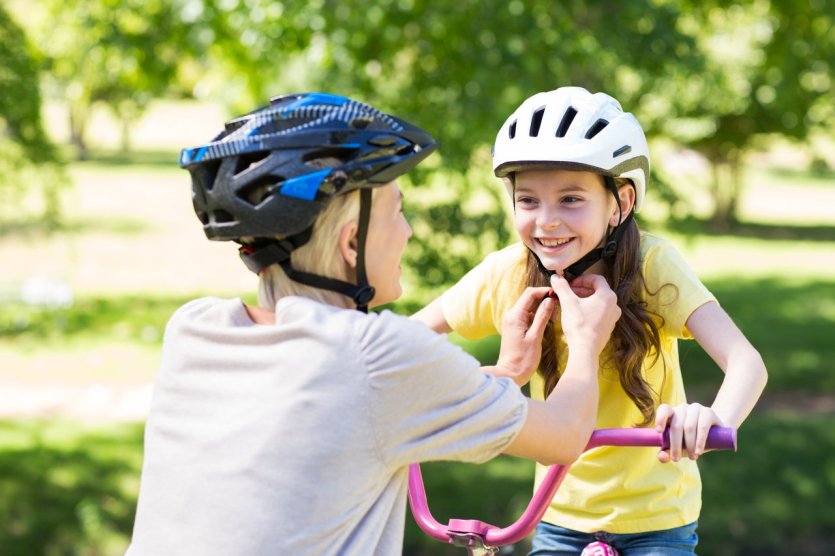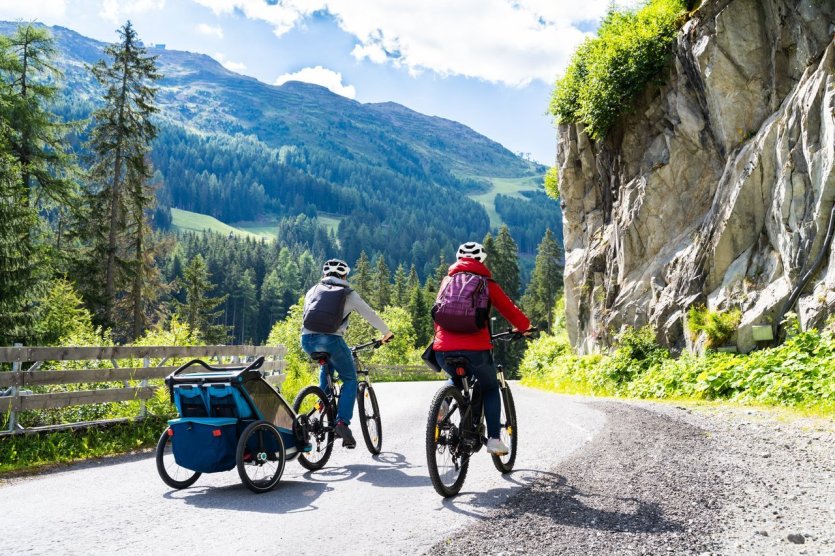 Family cycling holidays are an excellent way to connect with nature and the landscape, moving at your own pace and sharing moments of complicity. Cycling routes are part of a slow tourism approach, which means that you take the time to appreciate every detail of the environment around you and to refocus on the simple pleasures of life. In France, there are many itineraries to follow with the family. You can walk along the coastline of Hauts-de-France and Brittany, or follow the Loire River to stop in historic villages and at the foot of great castles. Not forgetting the more sporting cycling trips such as the one that takes you to the heart of the Auvergne mountains. Now that the summer season is here and it is high time to organise a holiday for the whole family, the French Cycling Federation gives you some advice to ensure that you have a peaceful trip.
1- Define the route
The first thing to do when planning a family cycling holiday is to make sure that the children are perfectly comfortable on their bikes. Then, they must be able to follow a route, find a constant rhythm, but also understand the road signs. To do this, you should not hesitate to review the main road signs before the holidays. Fun exercises are available on the Internet and this is a point not to be neglected as it is important for their safety.
Secondly, the route you choose to ride with your family must of course be suitable for all cyclists. When cycling with children, it is preferable to use roads without too many differences in altitude so that they do not get exhausted too quickly. For this, the website of the French Federation of Cycling Touring groups together several routes to give us some ideas. There is also a colour code, just like in the mountains. With children, we prefer very easy to easy routes, i.e. green and blue. For everyone's comfort, you should know that a 12-year-old child can rarely go more than 40 km a day, 30 km if he or she is a little younger. And then, while following the route, don't forget to take breaks and change your mind. A holiday cycling route is not just about cycling all day long, it is also about stopping in pretty green areas to share a picnic, stop in a village for refreshments, visit a monument, go fishing or take a break by a lake to swim. It is very useful to identify before setting off all these places on the route where you can stop to enjoy all sorts of activities.
2- Respect the Highway Code and pay attention to other users
As mentioned above, respecting the Highway Code is essential for the safety of all. Even if you are using a bike path or a greenway where cars are not allowed, you must respect the rules of the road, such as stopping at red lights and stops, riding on the right and giving priority to pedestrians. Also, during a family cycling holiday, we are obviously not the only ones to use these routes. It is therefore essential to pay attention to others and not to endanger them. For example, only overtake when the opportunity arises and when there are no other cyclists coming in front, and always keep a distance so as not to pass them. If the situation also requires it, always ride in single file, there is no point in piling up. Keep in mind that you are on holiday and that you have time!
3- Get the right equipment for a trouble-free stay
The question of equipment is essential during a family cycling holiday. The French Cycling Federation recommends that you check your bike before you leave, and that you leave with all the necessary equipment for repairs, including patches and a pump. It should be noted that families who decide to leave with young children can take a cart. However, you should have a clear idea of the route and avoid roads and paths that can be driven on.
It is also necessary to bring a bag with the necessary items for regular hydration, food and a small first aid kit with basic products in case of injury. For clothing, we prefer light colours, trousers to protect the ankles and rain gear. Helmets are compulsory for children under 12, but highly recommended for all cyclists! There are also very useful accessories such as gloves and sunglasses. The sunglasses protect not only from the sun, but also from insects and other branches that can be found in the forest. Finally, it is always useful to have your mobile phone with you: to find out about sites of interest in a particular area, to call for help in case of an accident, and to post photos of the trip on social networks from time to time with the #vacancesavelo!
4- Warm up well to avoid getting tired too quickly
Every day, the family members will need to get used to the road or the path they are taking. To do this, you need to set off at a moderate, steady pace, and find a rhythm that everyone is comfortable with. In order not to get tired too quickly, it is also preferable to start with an easy pedal.
Then, when you decide to stay in a place for one or two days and plan a few bike rides to the sites of interest in the area, always remember to start facing the wind, so that the return journey is easier
5- Adopt the right reflexes to ride in a group
Riding in a group is not a simple thing, and adults have an important role to play. When cycling with children, it is advisable for one adult to lead the way and set the pace, a pace that must of course take into account the children's abilities. The second adult should be at the back of the line to warn if the pace is too fast or not fast enough. It should be noted that the pace must be constant because changes in pace cause fatigue.
Adults and children should also adopt simple gestures to ride safely, such as putting your arm in the direction you are about to turn. Beyond gestures, words are also important. When turning or stopping, use simple words that everyone can understand